2022 is a lovely time to be a JRPG fan, eh? With Triangle Strategy, a Front Mission remake, a Live A Live remake, a Chrono Cross remaster, and now a Xenoblade sequel slated for this year, we'll be busy on our Nintendo Switches that's for sure.
The Xenoblade Chronicles 3 announcement was a lovely surprise, featuring a ton of visuals and gameplay that's sure to please many fans and diligent followers like yours truly. Here's what we gathered from the trailer below:
Update: here's the new trailer that came out on April. The game's been pushed forward to 29th July.
Xenoblade Chronicles 3 Will Tie In Parts 1 & 2
Unlike some JRPG sequels, the new Xenoblade will require context from both Xenoblade Chronicles and Xenoblade Chronicles 2. The game's official synopsis reads:
"Players will step into the roles of protagonists Noah and Mio amid turmoil between the hostile nations of Keves and Agnus. Six characters hailing from those nations will take part in a grand tale with "life" as its central theme."
The world is called Aionios, home to two hostile nations. Keves is a nation mechanical technology was developed. Their armies are composed of units consisting mainly of combat vehicles. They use units of small, mobile weapons operated by soldiers riding them.
Agnus is a nation strong in ether, a magical technology. Their forces are built around units that specialise in ether combat, and they fight with small, mobile, autonomous weapons that use ether technology.
Both nations seem to have descendants of Melia and Nia from parts 1 and 2 respectively, with the High Entia race in Keves while the Gormottis (Welsh-speaking cat people) in Agnus.
Melia & possible descendants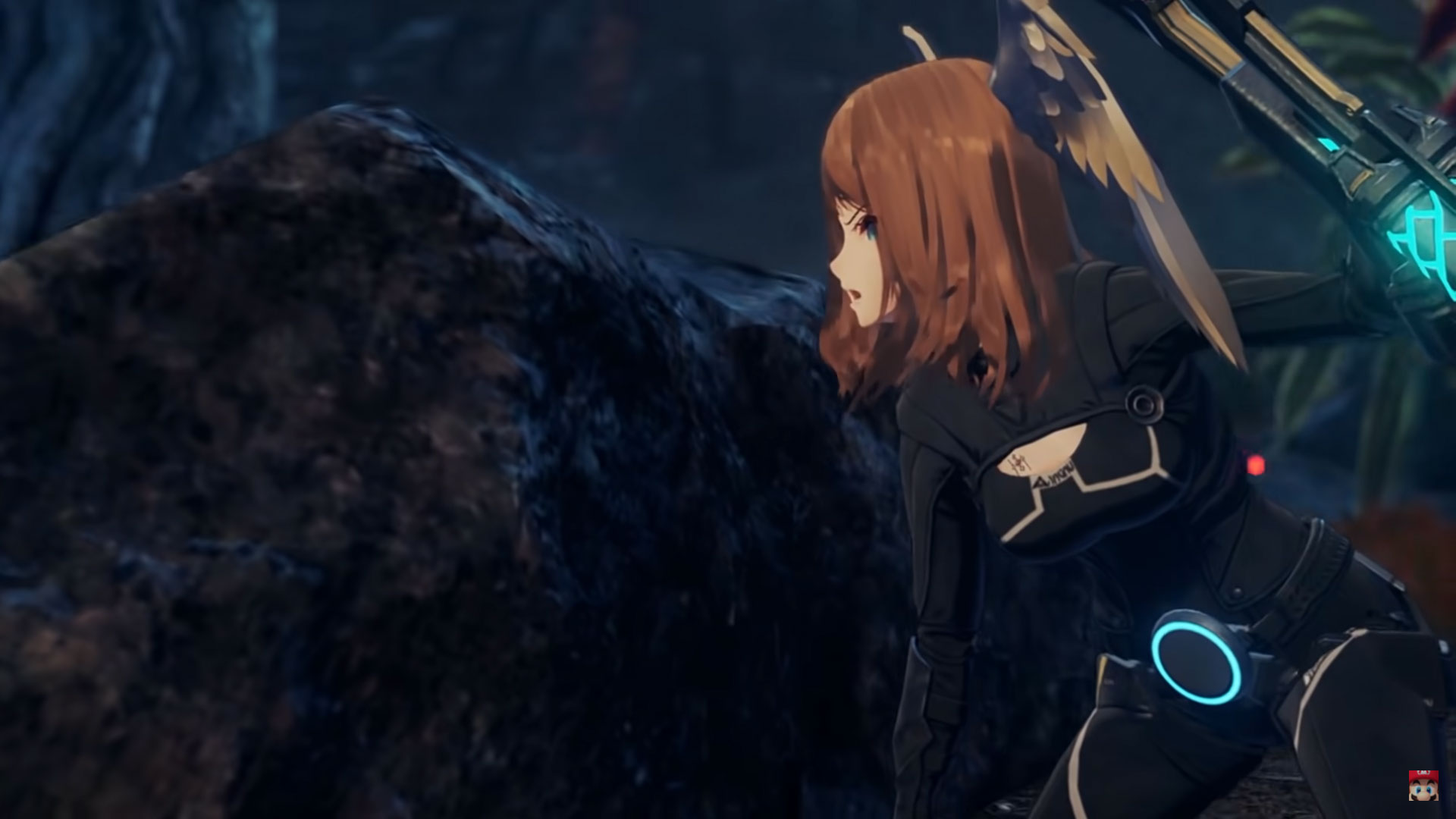 Nia & Mio her descendant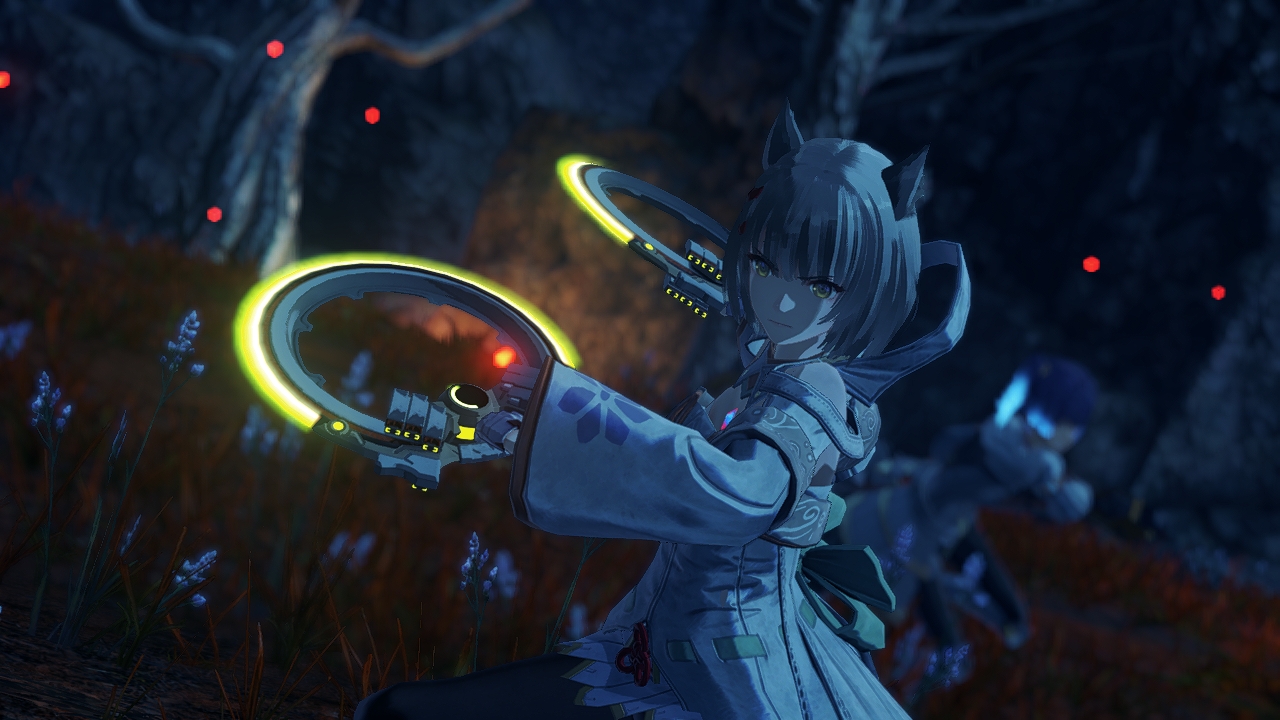 In fact, one of the nations has Monado-like weapons while the other has ring blade weapons that Nia wielded back in part 2. Noah is holding the Monado blade (or a replica of it) while Mio wields the ring weapons.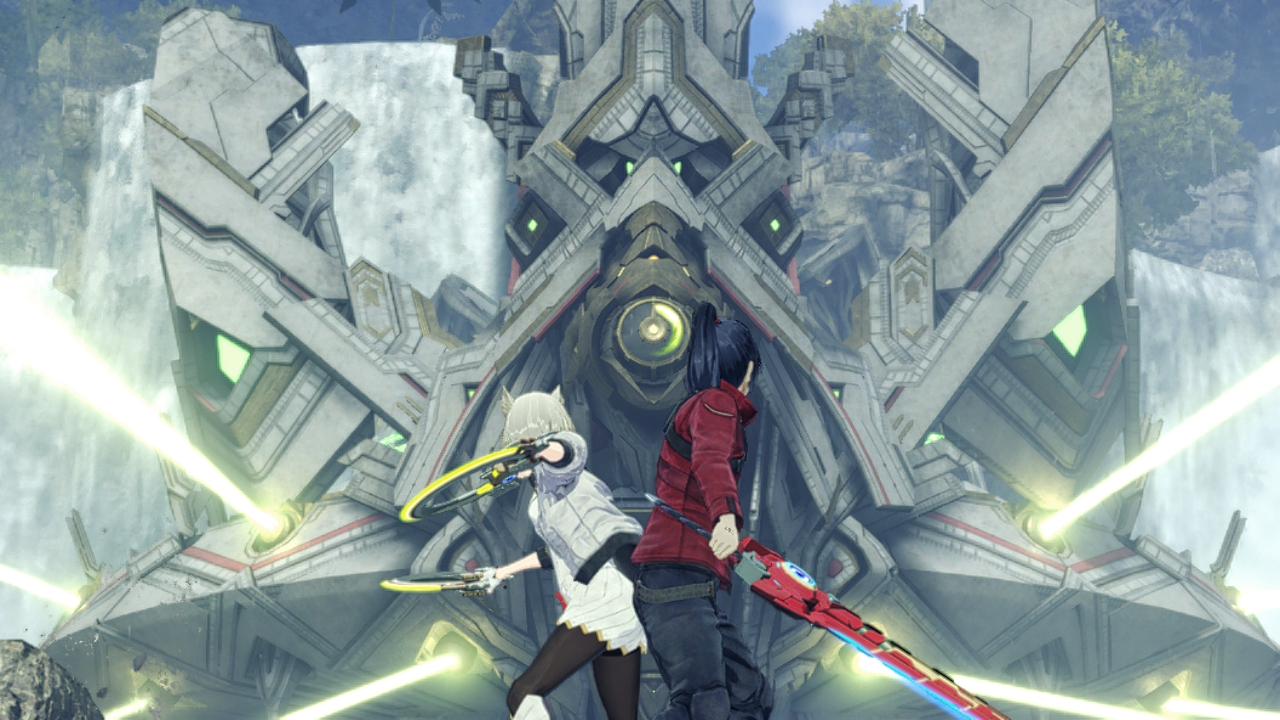 Oh, and there's a ton of relics and titan bodies from Mechonis and Uraya scattered about in the world. The last shot of the trailer was a huge indicator that it's melding the lore and conclusions of both parts 1 and 2. We'll get to that later.
The main takeaway of all of this is that you need to play through Xenoblade Chronicles Definitive Edition and Xenoblade Chronicles 2 (both the main game and the expansion Torna: The Golden Age) on the Nintendo Switch if you hope to appreciate whatever lore and plot elements are within part 3.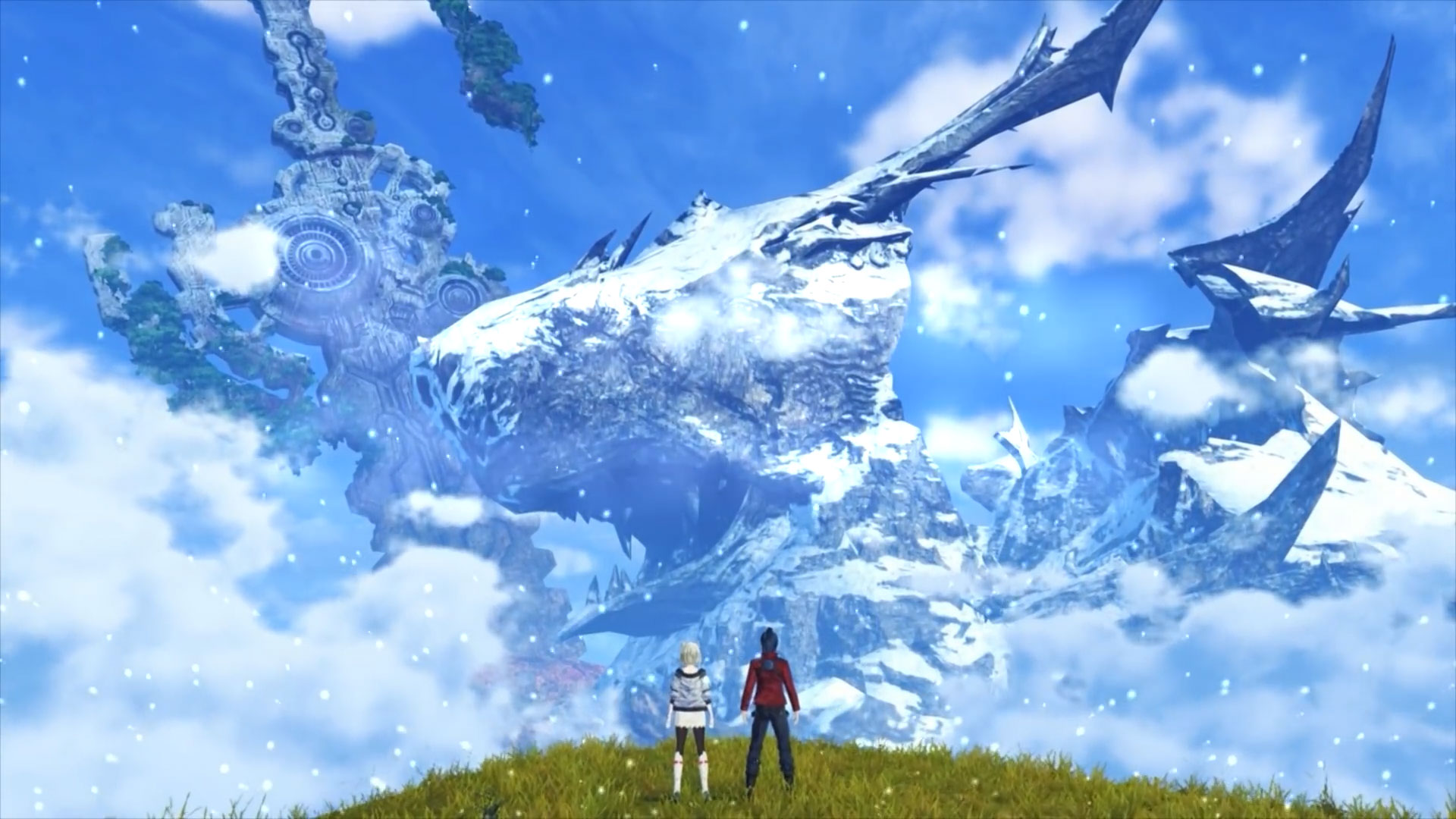 These Are Your Playable Characters
We know that Noah and Mio will be playable. Here are their official descriptions:
Noah
One of the protagonists of Xenoblade Chronicles 3 and a soldier of Keves. Noah is also an "off-seer" who mourns for soldiers who've lost their lives on the battlefield.
Mio
The other protagonist of this story, Mio is a soldier of Agnus and an off-seer like Noah.
So are the following unnamed heroes below: girl with giant hammer, descendant of Melia, guy with specs who fights with magic paper birds, and white dude with giant-ass sword.
Sena
This soldier is an ally of Mio and Taion. Despite her petite figure, Sena's wields immense physical strength!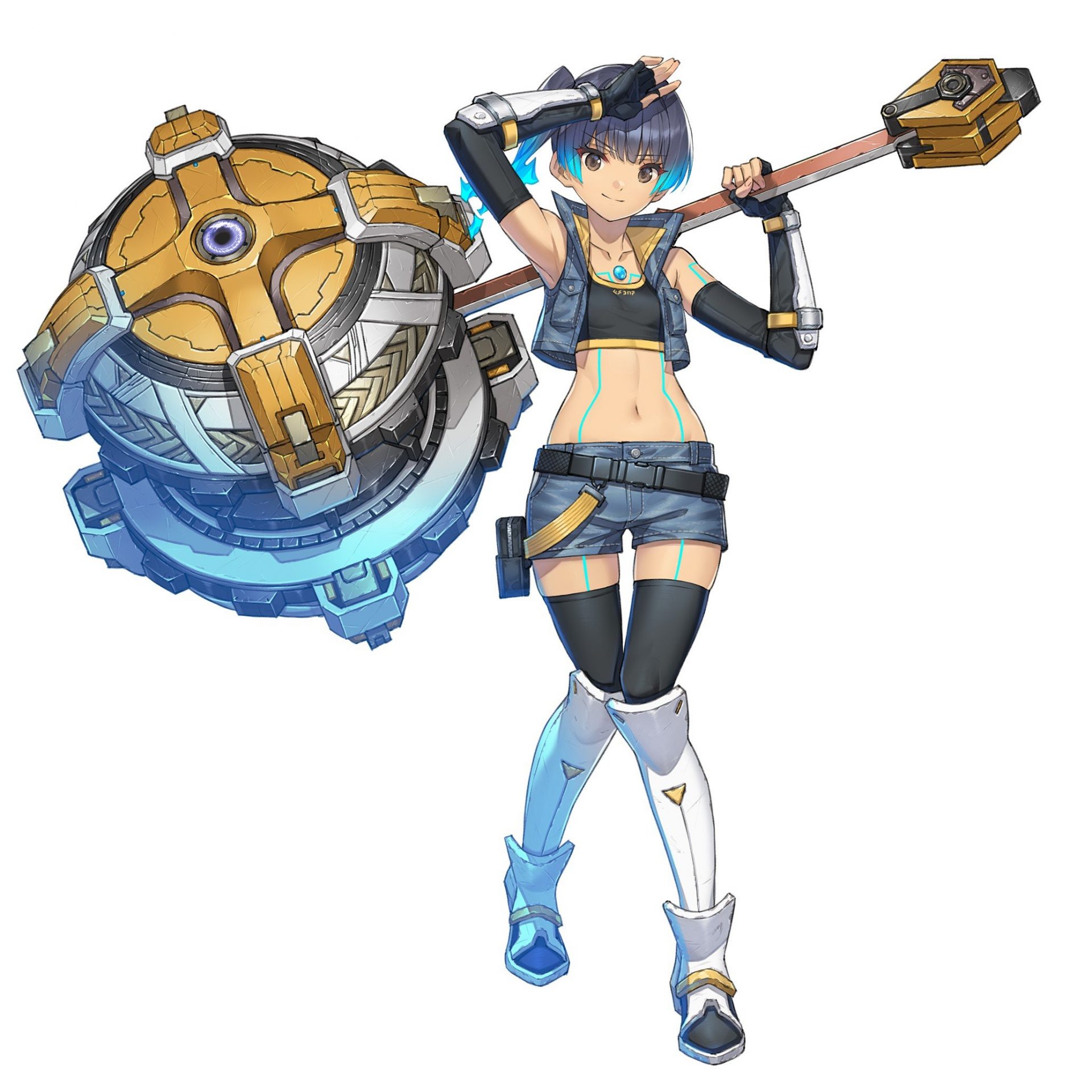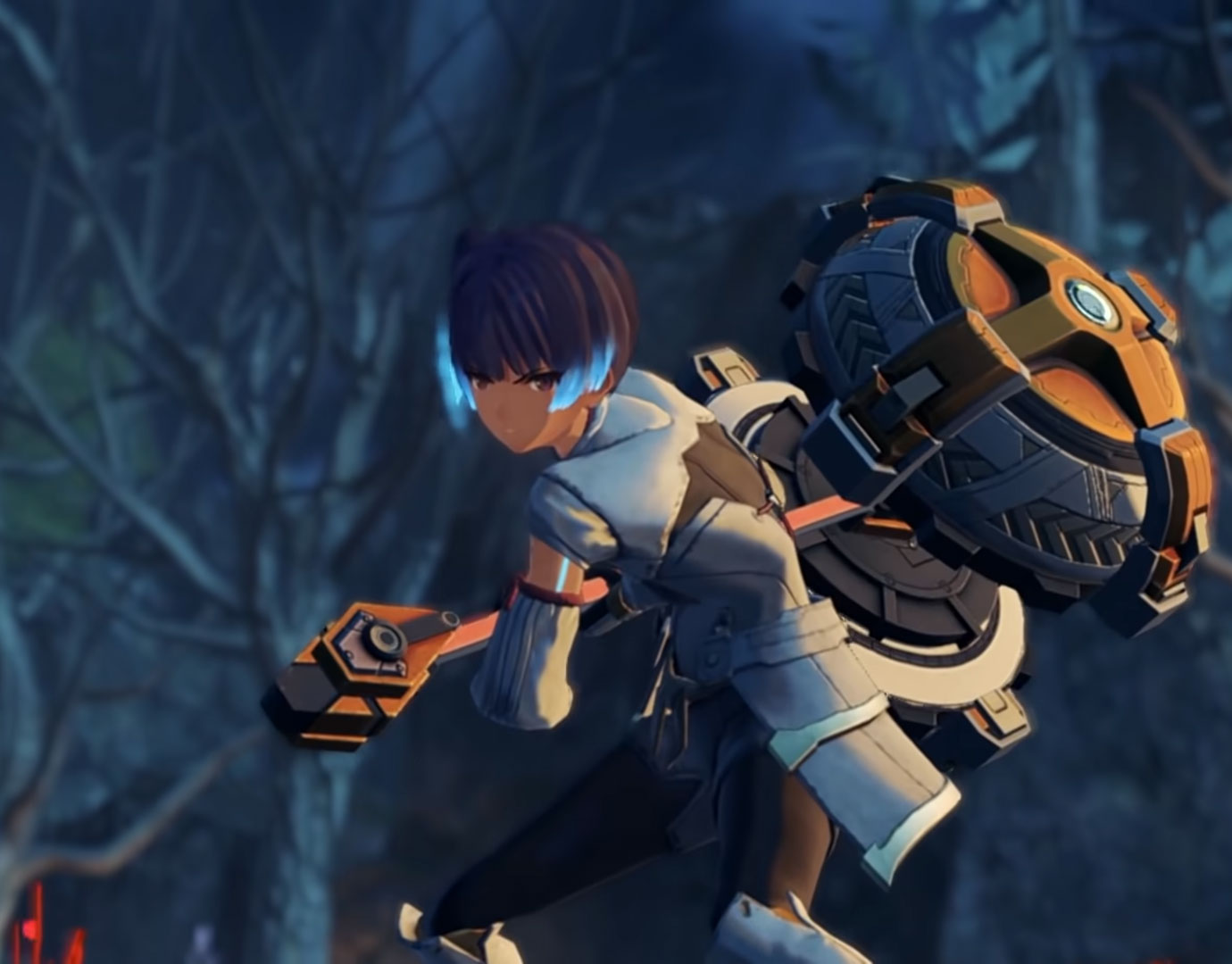 Eunie
A childhood friend of Noah and Lanz who has a sharp tongue and rough personality. She specialises in healing her allies in battle.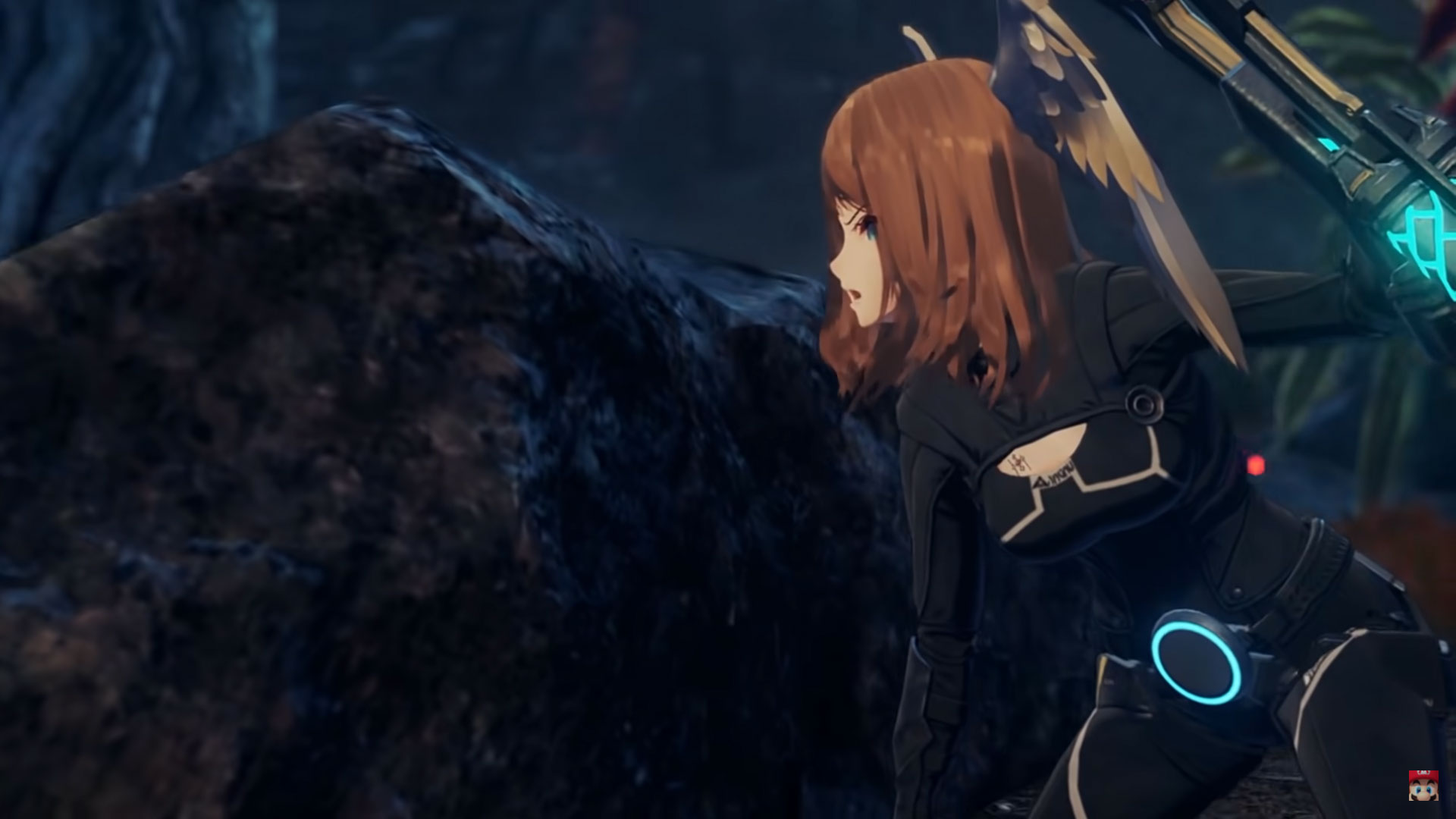 Taion
A tactician who fights alongside Mio using his smarts and insight.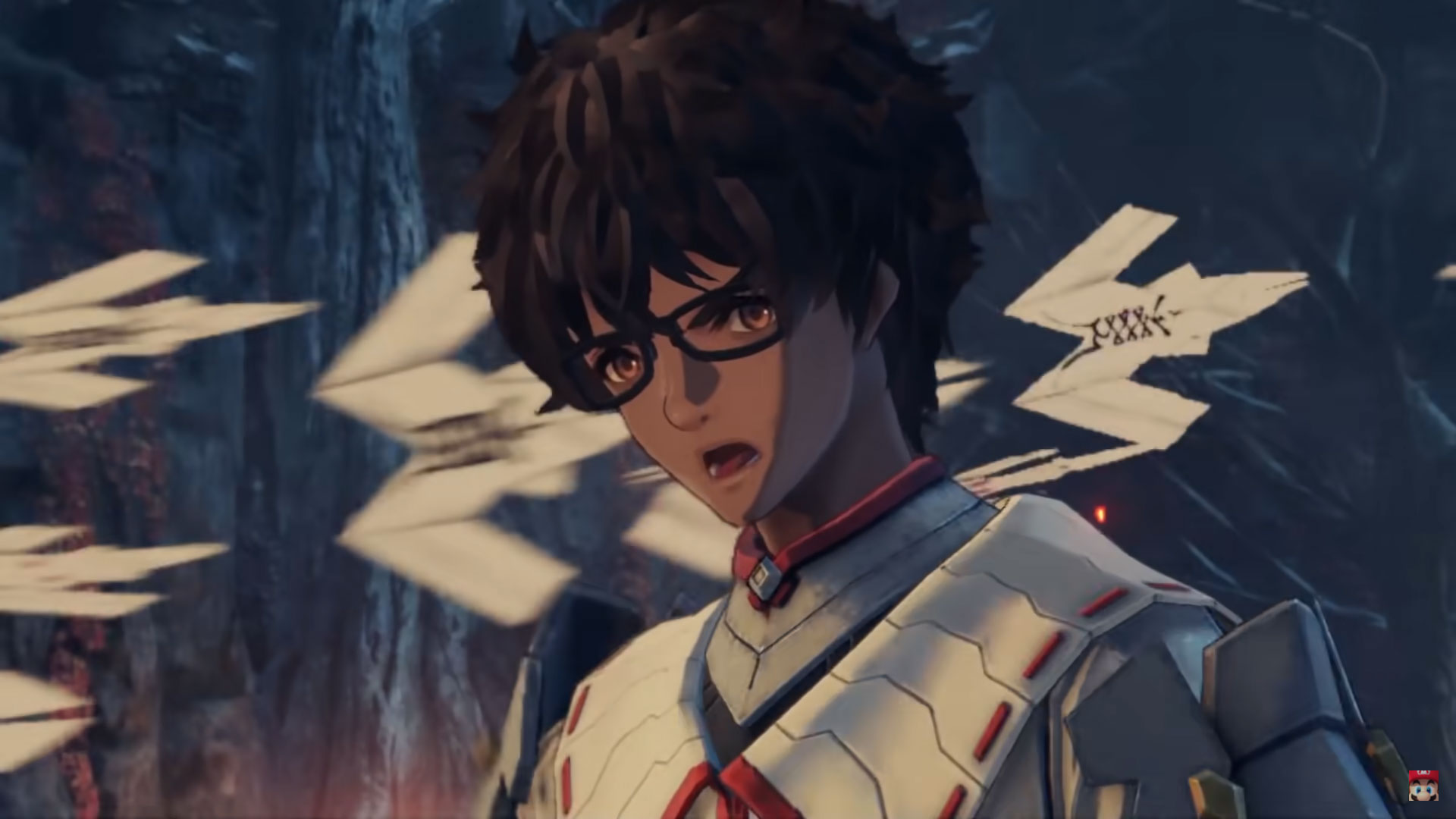 Lanz
An ally of Noah's who wields a great sword that doubles as a shield.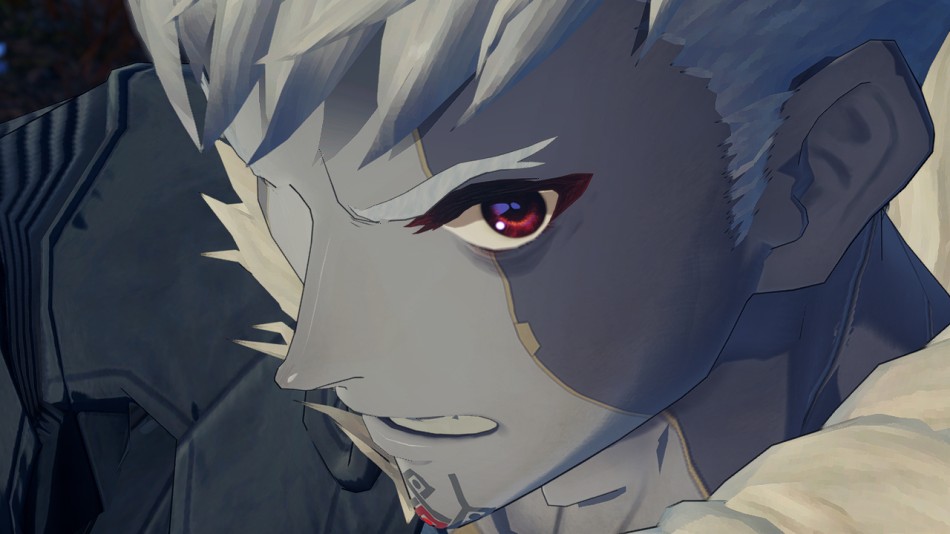 No Nopon party members though; that's sad.
Riku & Manana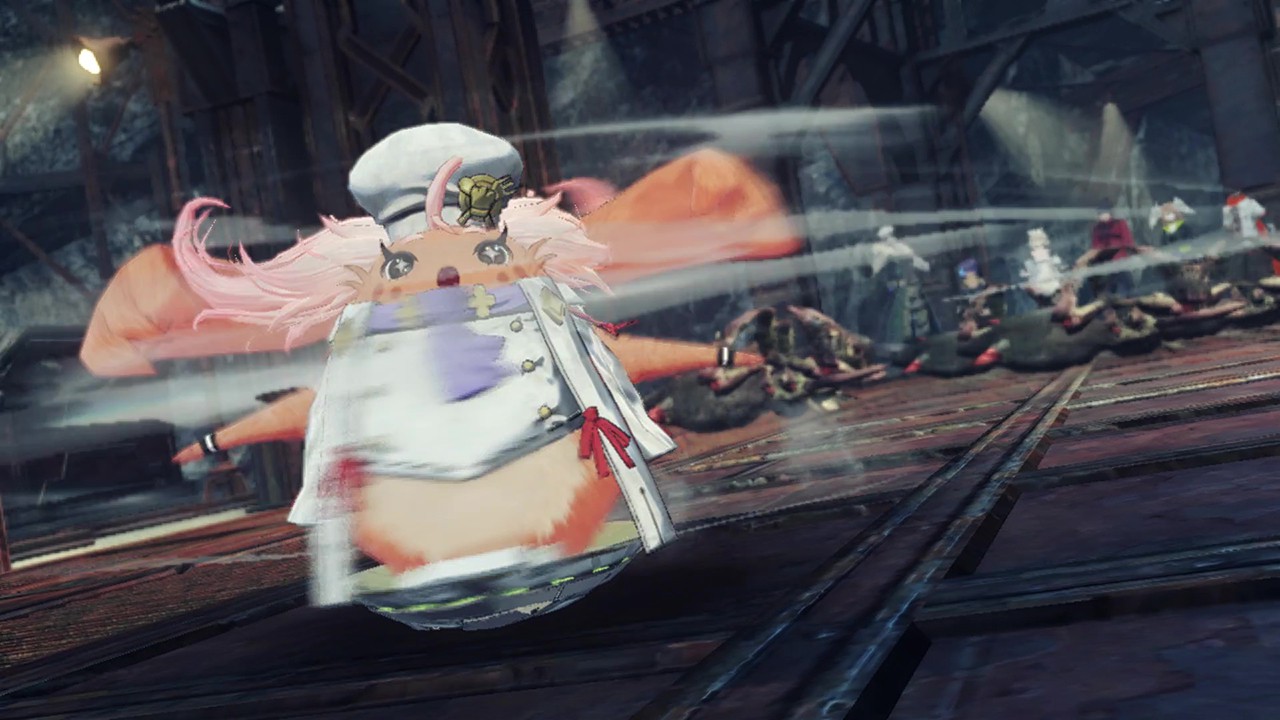 Riku is a blue Nopon of the Keves army and is the mechanic of the group. Manana is a red Nopon of the Agnus army and loves to cook. Together they act as one party member.
These Are Your Antagonists
There will be two of them chasing your party down after a wrongdoing/misunderstanding in the game's plot: Ethel of the Keves Colony 4 army…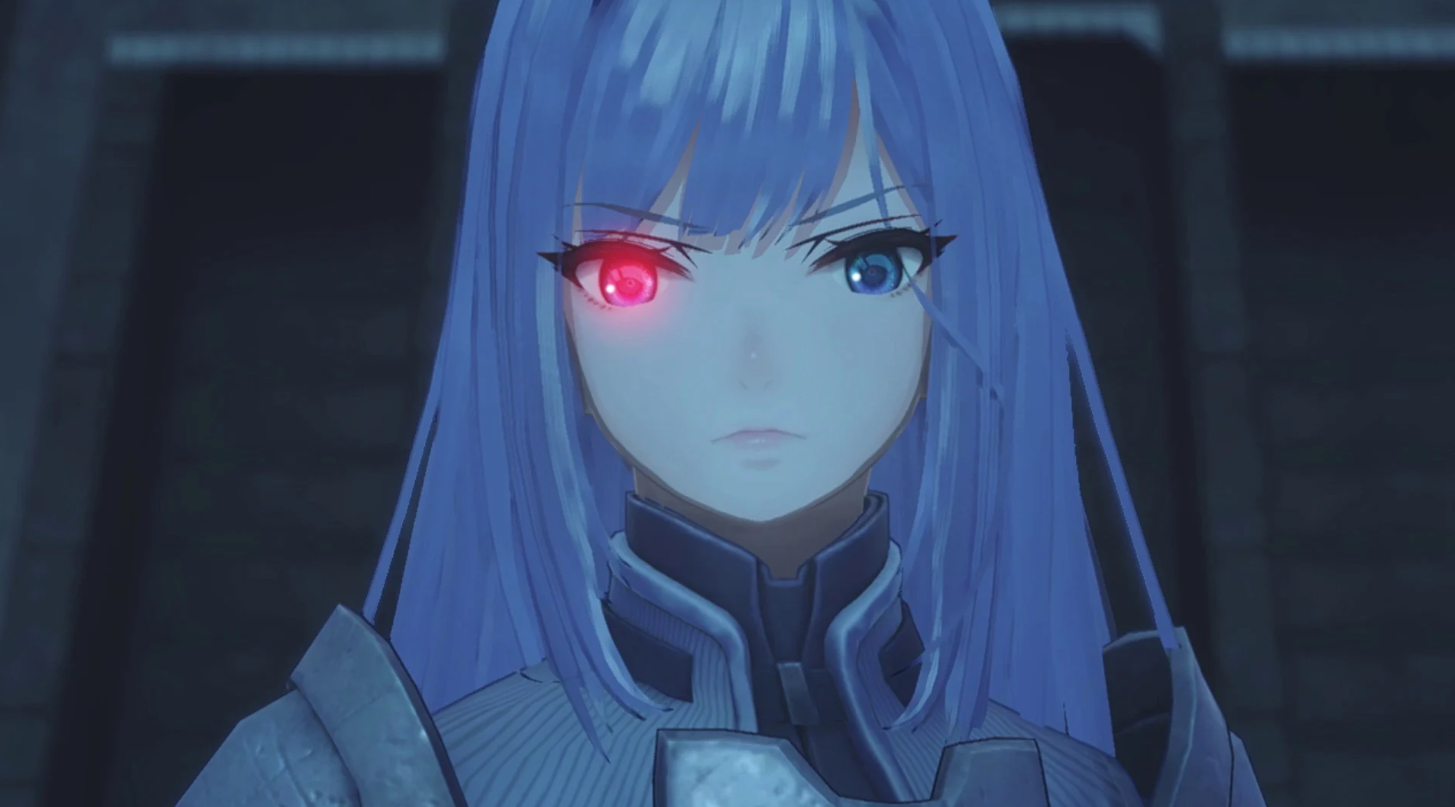 …and Isurd of the Agnus' Colony Lambda army.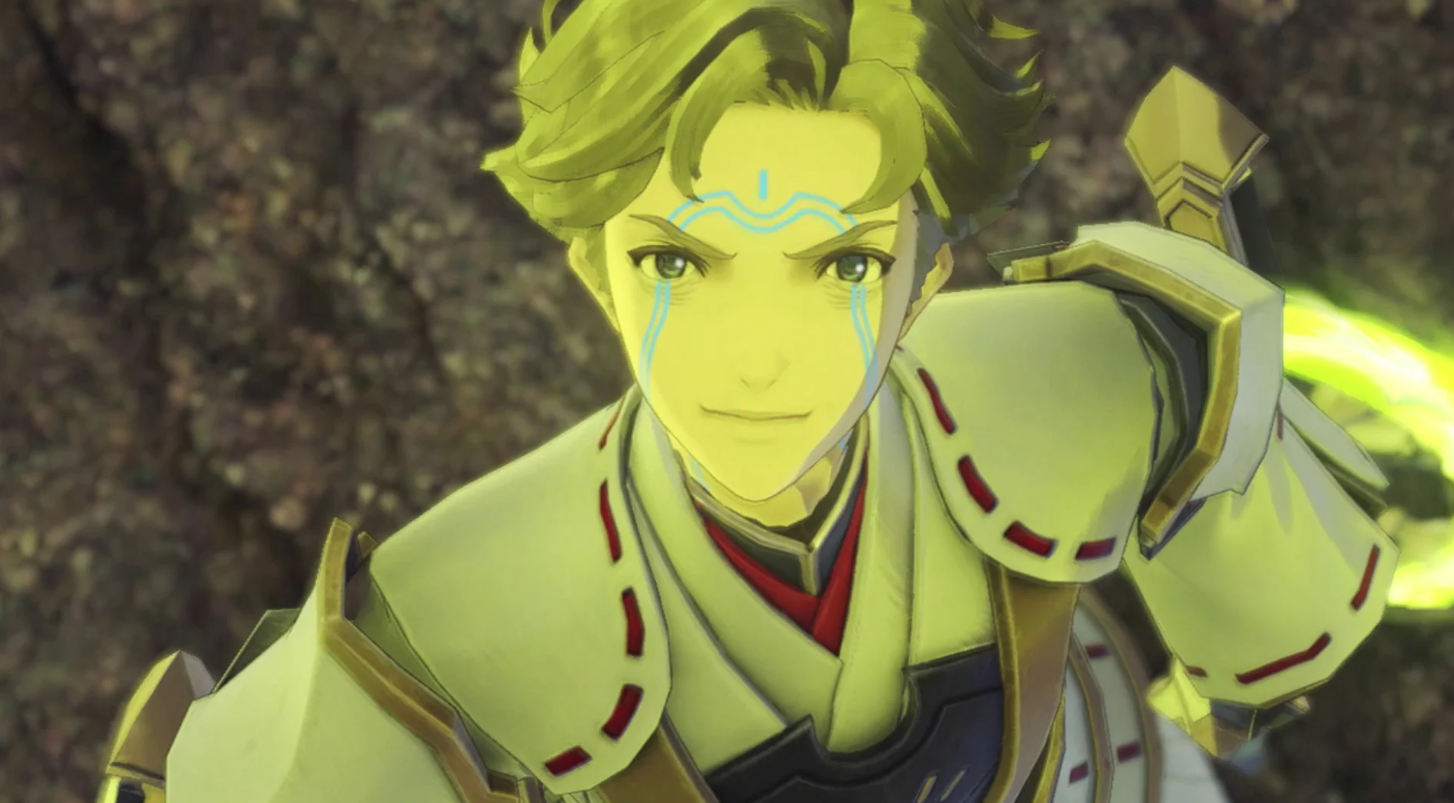 There's also a big giant evil robot who overwhelms the party.
As a bonus, here's how each character's relationships with each other pans out (via the game's Japanese homepage).
The Game's Plot Came Up While The Team Was Still Making Xenoblade Chronicles 2
Way back before 2017, director Tetsuya Takahashi and the Monolith Soft team stated that Xenoblade Chronicles 3's key visual came up at the end of Xenoblade Chronicles' development, which was during the Wii/Wii U era. Odds are, there was a separate Monolith Soft team that decided on the story and gameplay at the tail end of Xenoblade Chronicles 2's development (both the main game and the Torna expansion).
Xenoblade Chronicles 3 Will Retain Open-World Exploration And Lush Worlds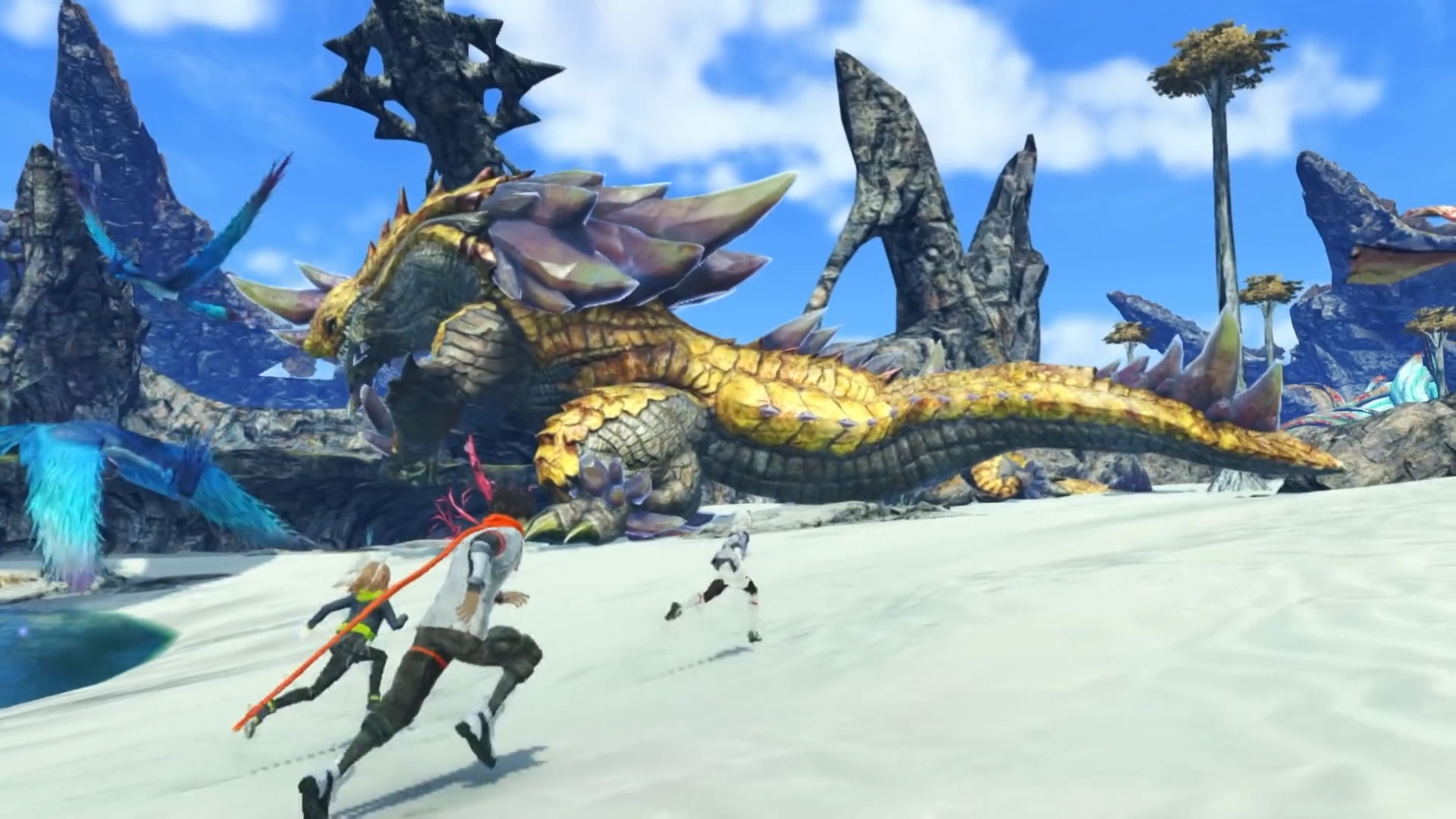 Just like the past games, part 3 will retain the best part of the Xenoblade games: an open world with tons to explore and fight enemies big and small in. No word on how the combat will play out, but it may be a hybrid of parts 1 and 2; real-time with attacks having cooldown ala an MMORPG.
The game's combat will have all six/seven party members simultaneously on screen and fighting, with the ability for them to perform Interlink. Interlink is a power where two specific party members can combine to form a powerful Ouroboros giant with its own set of powers and skills. There are three Ouroboros combinations so far: Noah and Mio, Lanz and Sena, and Eunie and Taion.
The Game's Music Will Be The Same Folks From Past Series
Keeping consistent with the established leitmotifs of both games and their tone, Xenoblade Chronicles 3 will feature the following composers:
Yasunori Mitsuda
Manami Kiyota
ACE (TOMOri Kudo, CHiCO)
Kenji Hiramatsu
Mariam Abounnasr
The game will also integrate the sounds of a flute as the game's main motif for the music.
"The flute is actually one of the key themes in this game. A variety of other elements and themes are hidden in the trailer and we'll be revealing the details a bit at a time going forward."
Nopons Are Back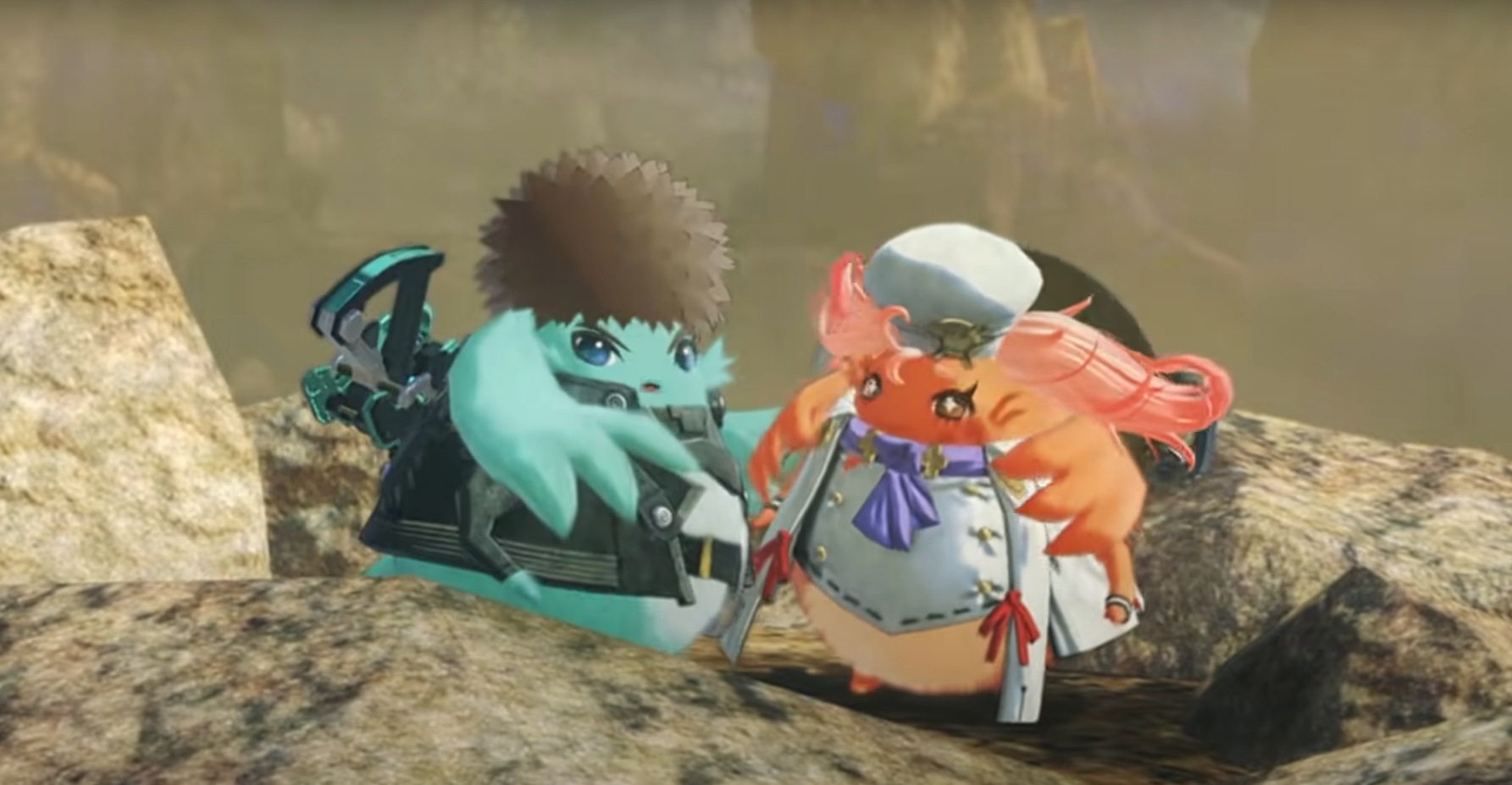 The mascots of the Xenoblade series are returning, of course. And why wouldn't they? These new Nopons look so adorable even with their serious eyes.
Some Theories On What's Going On
We'll need to touch on some spoilers for Xenoblade Chronicles and Xenoblade Chronicles 2 to touch on what could have happened in Xenoblade Chronicles 3.
In Xenoblade Chronicles and the Definitive Edition, Shulk and Melia help sort out ethnic tensions in the world they're in. Melia also became the Empress of the High Entia.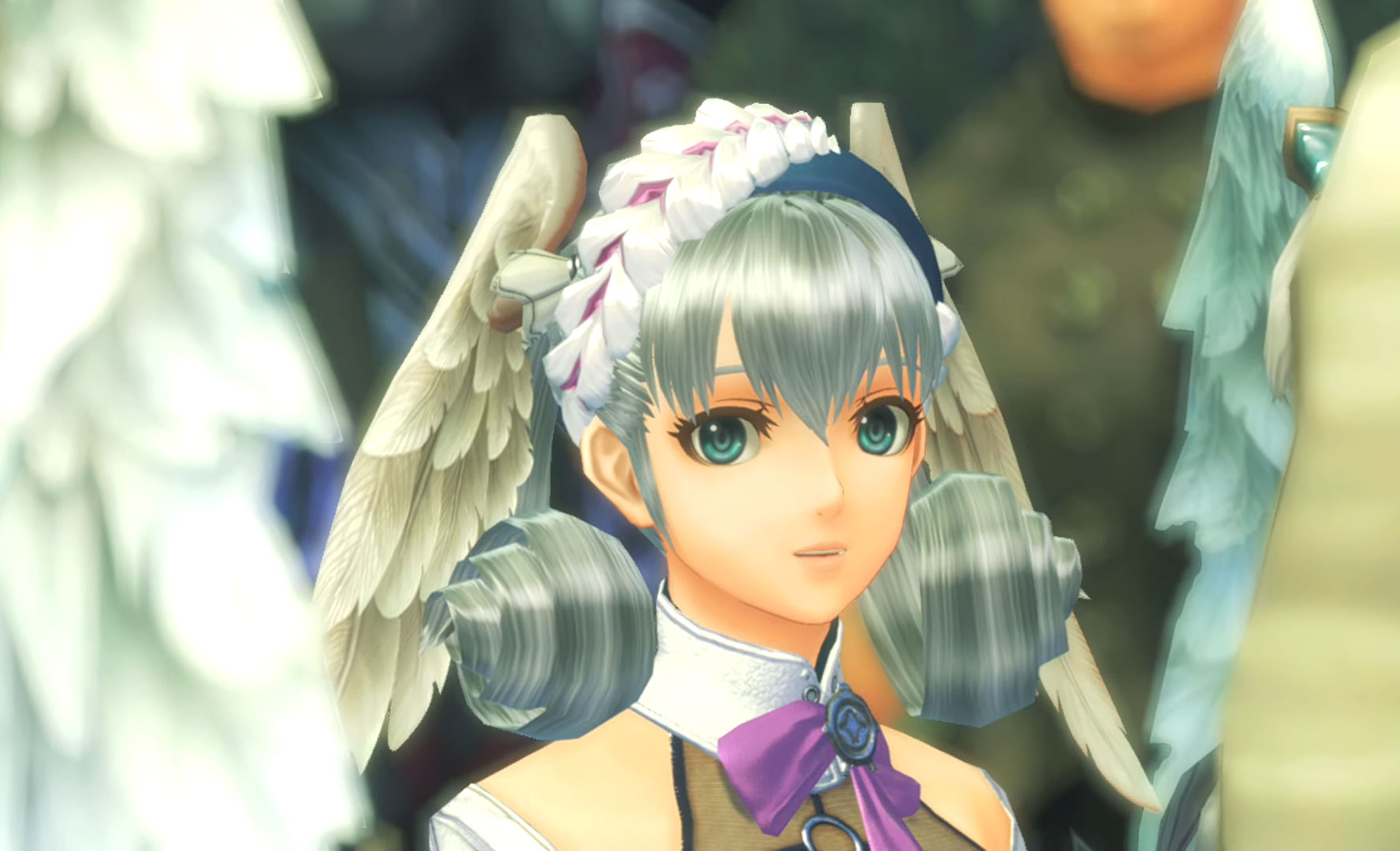 Throughout the course of Xenoblade Chronicles 2, the world of Alrest was slowly losing landmass via its Titans, but that's resolved as the Cloud Sea fades to reveal the remaining Titans merging to form a huge-as-heck continent.
Both these plot points happened due to one person who orchestrated both worlds: the Architect Klaus. Long story short (it's a doozy), he split himself in half, with one of them being the bad guy in Xenoblade 1 (Zanza)Â and the other being the good half in Xenoblade 2.
Our guess as to how this correlates to part 3? Easy: Xenoblade Chronicles 3 takes place many, many centuries later. That bit of plot in-between will be explained in the game itself. Given how scientists from long past (Klaus and his group) have a lot to do with the creation of Bionis, Mechonis, Alrest, and the Urayan titans, it would be fair to predict that the two worlds will collide through extraordinary circumstances, and be in conflict with one another for years on end.
Also, there's a good chance that this revealed High Entia character could be Melia herself, somehow living a long life and becoming embittered over what has happened between parts 1 and 3, hence the edgelord colours.
Update: It's Melia. The captions on the Nintendo trailer has officially confirmed this.
I would even go as far to say that this Gormotti-lookalike below could be Nia herself, also embittered and somehow lived a long life due to her being a Blade. Maybe her flesh eater disease got cured or something along the way.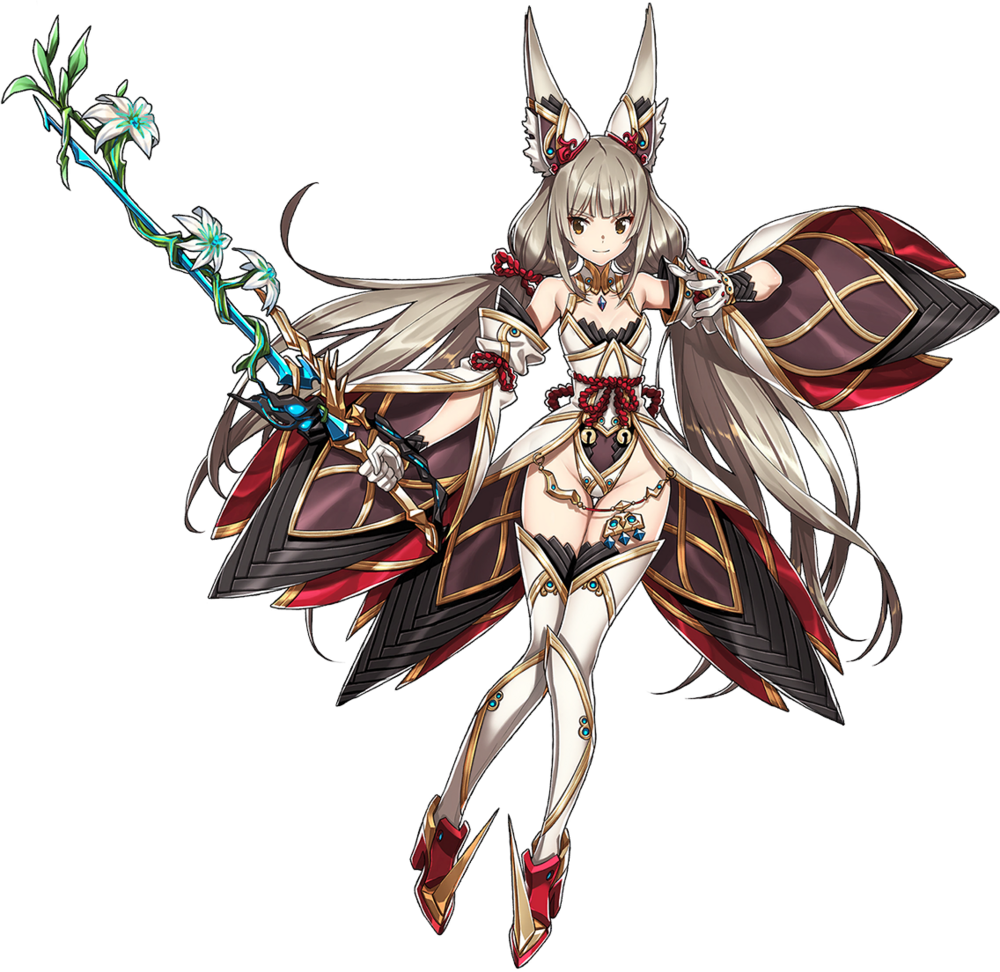 Here are a few other predictions:
Based on the blue streaks in her hair, Sena may be related to Xenoblade Chronicles 2's Brighid in some way.
Eunie may be related to Xenoblade 1's Tyrea. Or she could straight-up be Melia's daughter or granddaughter, enstranged.
We'll be seeing more descendants of Torna in the game, if the character below is of any indication. Yes, Torna was wiped out in the Xenoblade 2 prequel, but there is a chance some of them could be in hiding and brought their culture back 100 years later leading to Xenoblade 3's story.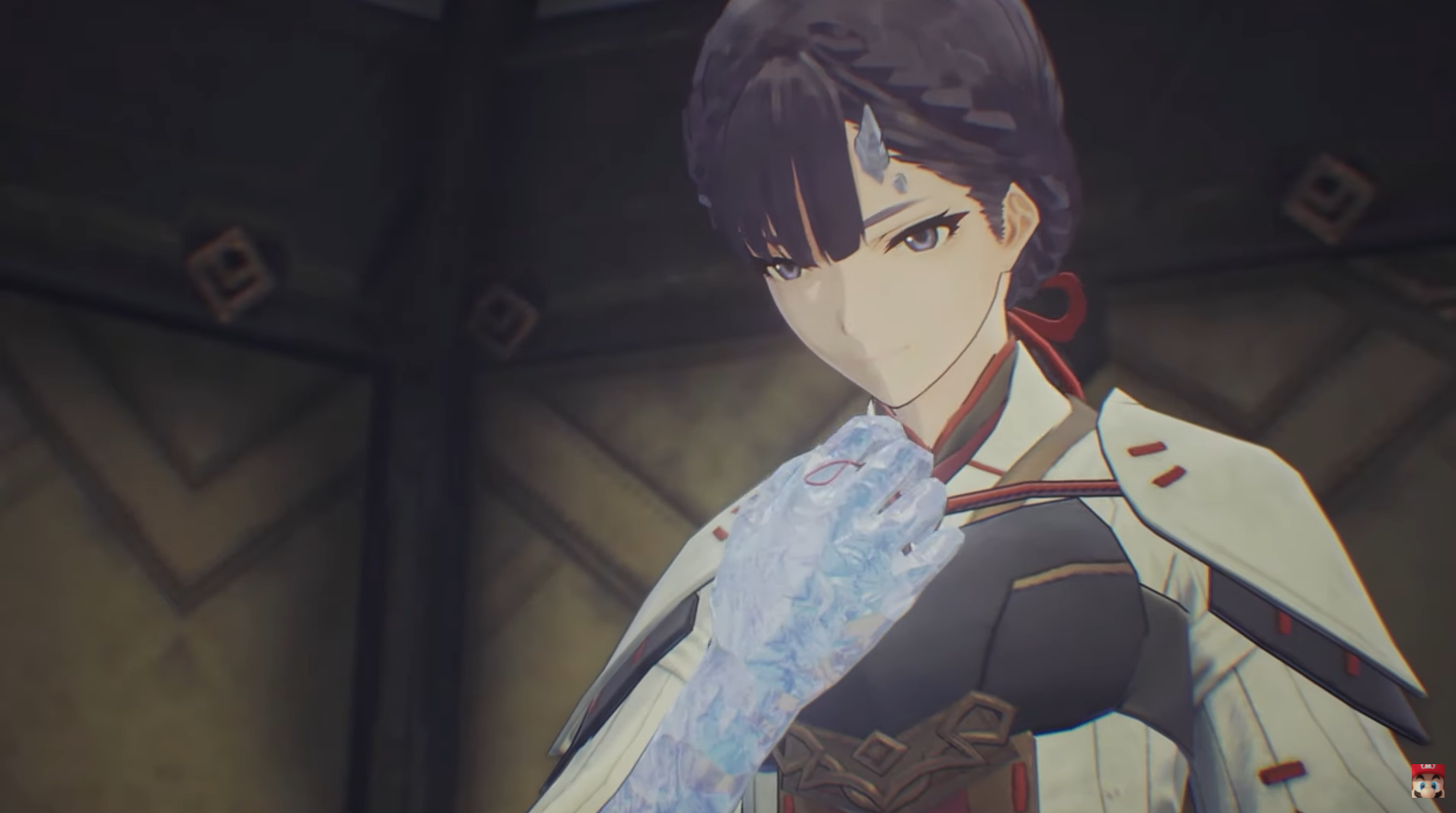 For all you know, we could have Nopons secretly engineering the whole thing, but that's too wild even for fan theory stuff. Let us know what you think about Xenoblade Chronicles 3 and what its plot could possibly be.