Michael Bay's Ambulance Is A Well-Paced Chase Film That Hearkens Back To Films Like Speed
Just like with any constant in life -Ubisoft copying gaming trends instead of innovating, EA messing up former prominent game studios, Oscars committee missing the mark in film selections- you can trust Michael Bay to deliver high octane action and slick edits. His latest film Ambulance is essentially him going back to the glory days of 90s action films that's light on story but heavy on thrills, though this one takes place in a gritty Los Angeles backdrop that's probably too close to home for some.
Man Hunt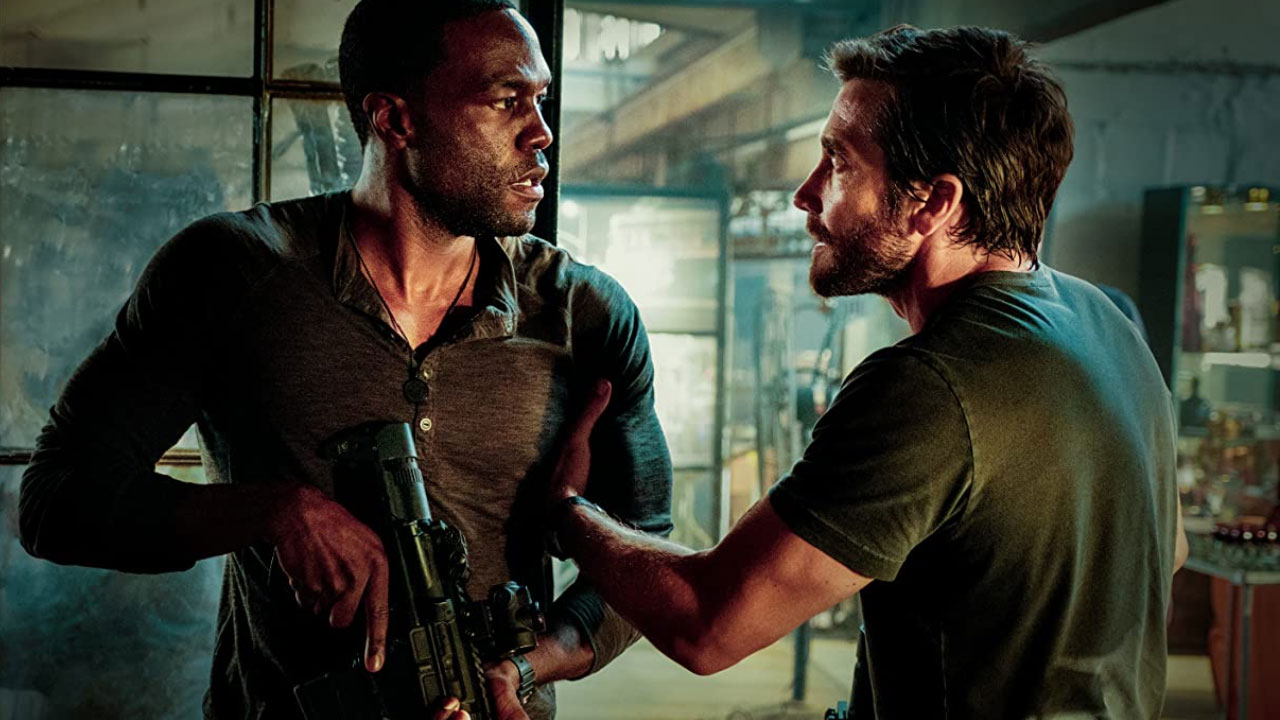 Yahya "Black Manta" Abdul-Mateen II plays Will Sharp, an ex-army veteran who's strapped for cash to pay for his wife's ailment bills. He turns to his brother Danny Sharp for help, played by a crazed Jake Gyllenhaal. Unfortunately for Will, Danny is still a criminal who does shady dealings with the latest one being a bank heist. After some convincing and coercion, Danny reluctantly helps him. As you can tell from the trailers, the bank robbery is a bust, and the two are on the run so they hijacked the closest ambulance they could find. The poor ER person stuck with the crooks? A woman named Cam Thompson (Eiza Gonzalez) and a downed officer named Zach (Jackson White). Chasing them and keeping tabs are Captain Monroe (Garret Dillahunt) and FBI Agent Anson (Keir O'Donnell), as well as a ton of officers and side characters like Zach's partner Officer Mark (Ceddric Sanders), tech wiz Lieutenant Dzaghig (Olivia Stambouliah), and Captain Monroe's huge-ass dog who ends up being a heckuva punchline in a particular scene in the show.
There's really nothing & terrible and bad to say about Ambulance at all, unless you're the kind of person who nitpicks plot details and realism in an action film. The build-up to the eventual chase sequence is great, the explosions and action are well put-together, the scenarios can get wacky but are entertaining and nerve-racking -with one involving a life-saving hair clip- and the character story arcs between the two brothers come to a logical and satisfying conclusion with the minimal flashbacks and writing.
Even the rest of the cast are memorable in their own right, ranging from the quip-heavy Dzaghig to the captain and FBI Agent trying to make the most out of a crappy situation dealing with the two leads. The trademark Michael Bay "hearts America and special forces" trope is present, but it makes sense in the context of an armed robbery situation and escalation.
Doctor, Doctor
Having said that, there were a few action shots that were too close to the character's faces and end up being choppy and unsteady. I get what they're going for given the crazy situation they're in -a cramped ambulance with a psychopath criminal and a not-quite-calm ER lady trying to save a policeman's life while the ambulance is speeding- but the film could do with easing up on these kinds of shots. Still, these are minor complaints in an otherwise solid action film that delivers what it needs: an entertaining chase sequence and police action with some moments of levity, heartfelt-if-predictable story beats and moments, and beautiful shots of the not-quite-pristine landscape that is Los Angeles. I've been there; it's not pretty. But leave it to a highly talented man like Michael Bay and his hand-picked crew to pull off the impossible, while also learning from his many mistakes at telling stories in his action beat-heavy fares.
Final Score: 80/100