Guy Ritchie's The Covenant Proves That The Director Can Make A For-TV Call Of Duty Adaptation
Guy Ritchie's latest take on modern warfare and soldiers in recent times is discomforting but also full of spark and righteous fury. It details the story of Sergeant John Kinley (Jake Gyllenhaal) and his partnership with interpreter Ahmed (Dar Salim), which starts off in typical fashion with his battalion using intel and chasing leads to destroy Taliban weaponry during the then-ongoing Afghan Taliban war that raged on for 20 years.
Blood Brothers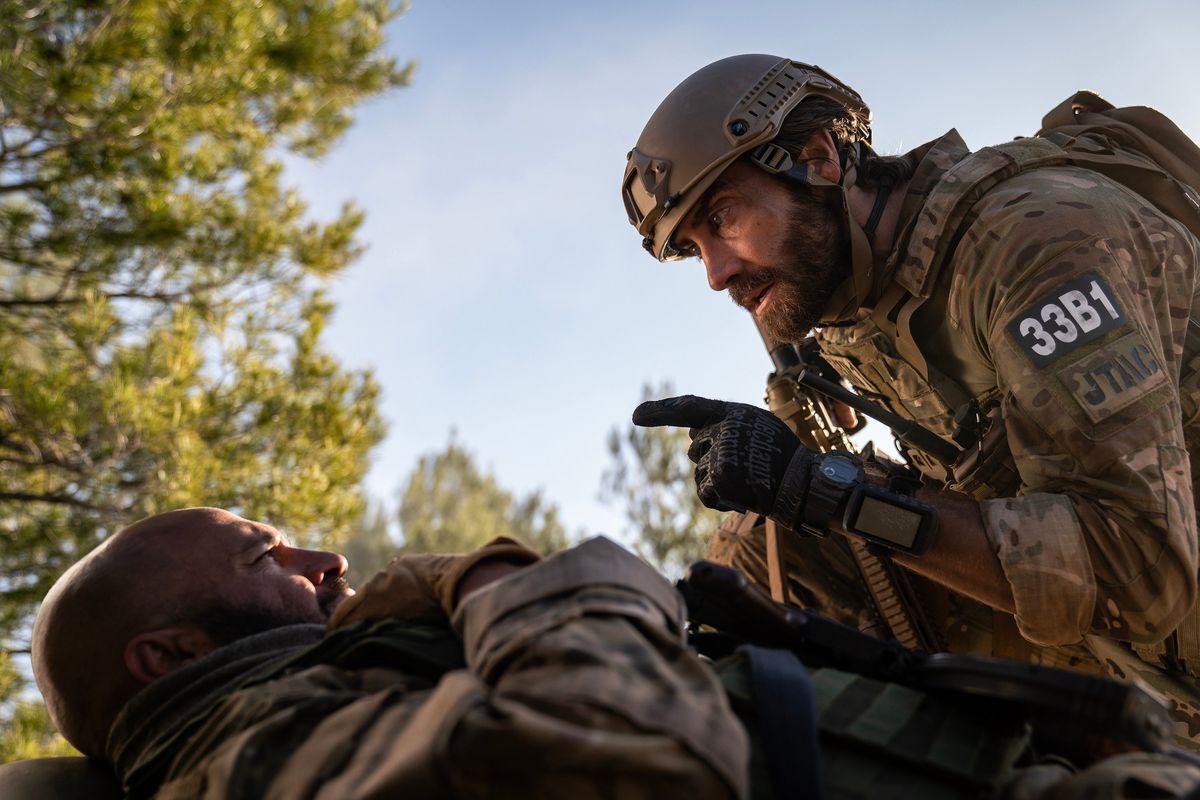 Then it reaches a point where it's just the two of them surviving in enemy territory, and the repercussions and after-effects that follow. Guy Ritchie and his crew pulled out all the stops in showcasing Afghan territory landscapes, both pretty and barren, with underlying tension that follows. This also includes sudden bursts of violence, gunfire, the occasional military craft aerial footage/helicopter pan shots, and all the shots and trappings you want out of a visceral modern warfare film experience done by a pro. The action scenes and drama bits involving John Kinley and Ahmed are tense, well-shot, and strikes a fine line between realism and gritty action. In fact, if Guy Ritchie said he wanted to adapt the current Call of Duty: Modern Warfare games into a live-action adaptation I'm all for it.
Stars-wise, while I prefer crazy Jake Gyllenhaal (see Ambulance) to straight man Jake Gyllenhaal, his performance as John Kinley works here and complements the other shining star of the film: Dar Salim who plays Afghan interpreter Ahmed. He's not exactly a clean character as he's got a muddy past, but he's relatable and can be sympathized with given his lot in life, his survivalist instinct, and his will to protect his loved ones. Dar Salim plays the role well and is clearly the show's highlight that makes us root for him from his appearance all the way to the end of the harrowing journey.
Shock And Awe
That said, there are a few stumbling blocks. We really don't need the scenes involving John and his family because they just fall flat, and feel forced and padded out. Ditto certain scenes in the first half where the chain of command needed to be established and orders needed to be mentioned and executed. Still, the movie didn't feel like it was too long and drawn out, and the chemistry between Jake Gyllenhaal and Dar Salim's sergeant and interpreter dynamic works pretty well and carries the entire film.
It's not a full-on masterpiece, but it did captivate my attention with its lead performances, its lovely vista shots of Afghan and Taliban territory, and its intense combat portions that are sure to cement the director's sterling reputation more so than usual.
Final Score: 80/100