Smartphone trends come and go. Larger screens, adding the notch, removing said notch, punch-hole cameras, large batteries, crazy huge camera module at the back and most recently, folding screens.
As recent as 2020, folding screens were all the rage with phone makers releasing their own unique take on smartphones with bendable displays. Results so far has been a mixed bag with companies still trying to figure out how  their phones should fold – horizontally or vertically and what mechanism to implement. Thankfully, 2021 seems to be the year most makers came to an agreement on how
While Samsung has carved a sizeable lead in the market, other brands such as Huawei have moved into the scene with their worthy challengers who come close to changing the status quo. But which one's better?
Samsung's third stab at flipping smartphones in the Galaxy Z Flip 3 or Huawei's P50 Pocket. ? Let's say you are in the market for a smartphone with a clamshell factor but you have a budget for only one device. Which one should you spend your hard-earned money on?
To address that question, we compared the two models with their competitor on four categories.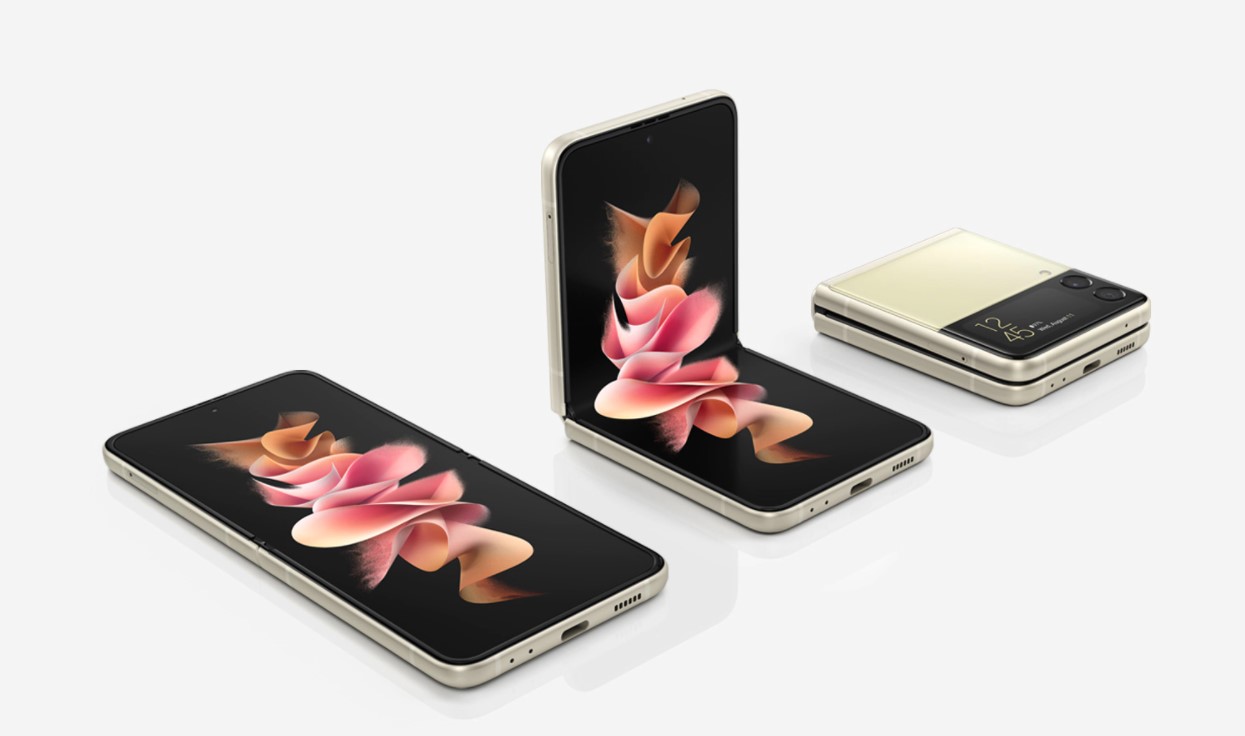 Form
Both screens have a 120Hz refresh rate. Although the P50 Pocket has a slightly wider (by 0.2 inches), higher pixel density and more screen-to-body ratio, the Z Flip 3 (Dynamic AMOLED) comes equipped with a better screen.
Both has cover screens but we very much prefer the larger, rectangle one which comes with the Z Flip 3. Altho both screen folds together, the P50 Pro screen sits flush against one another as opposed to the Z Flip 3 which leaves a significant gap when closed.
When closed, both phones are really compact and should fit into even the tightest jeans pockets. Both stand out in public and give a satisfying feel whenever you close them. But unlike the Z Flip 3 which allows the screen to remain opened in a wide range of angles, the P50 Pocket only has two modes; fully flat or about 90-degree of opening; give or take.
Winner: Z Flip 3
Only pick the P50 Pocket if …. You want your phone screens to sit flushed when closed and somehow prefer a circular cover screen.
Camera
Camera is where the P50 Pocket wins hands down. There's no two ways about it. It defeats the Z Flip 3 in all aspects and if you somehow are looking for a smartphone that flips AND take super awesome photos in style, look no further. That is a very specific buyer criteria though. As for the Z Flip 3, we are not saying the camera is bad – it's way ahead of many models in the market but does appear wanting if you specifically pit it against its closest clamshell-style folding phone rival.
Winner (by a clear mile): P50 Pocket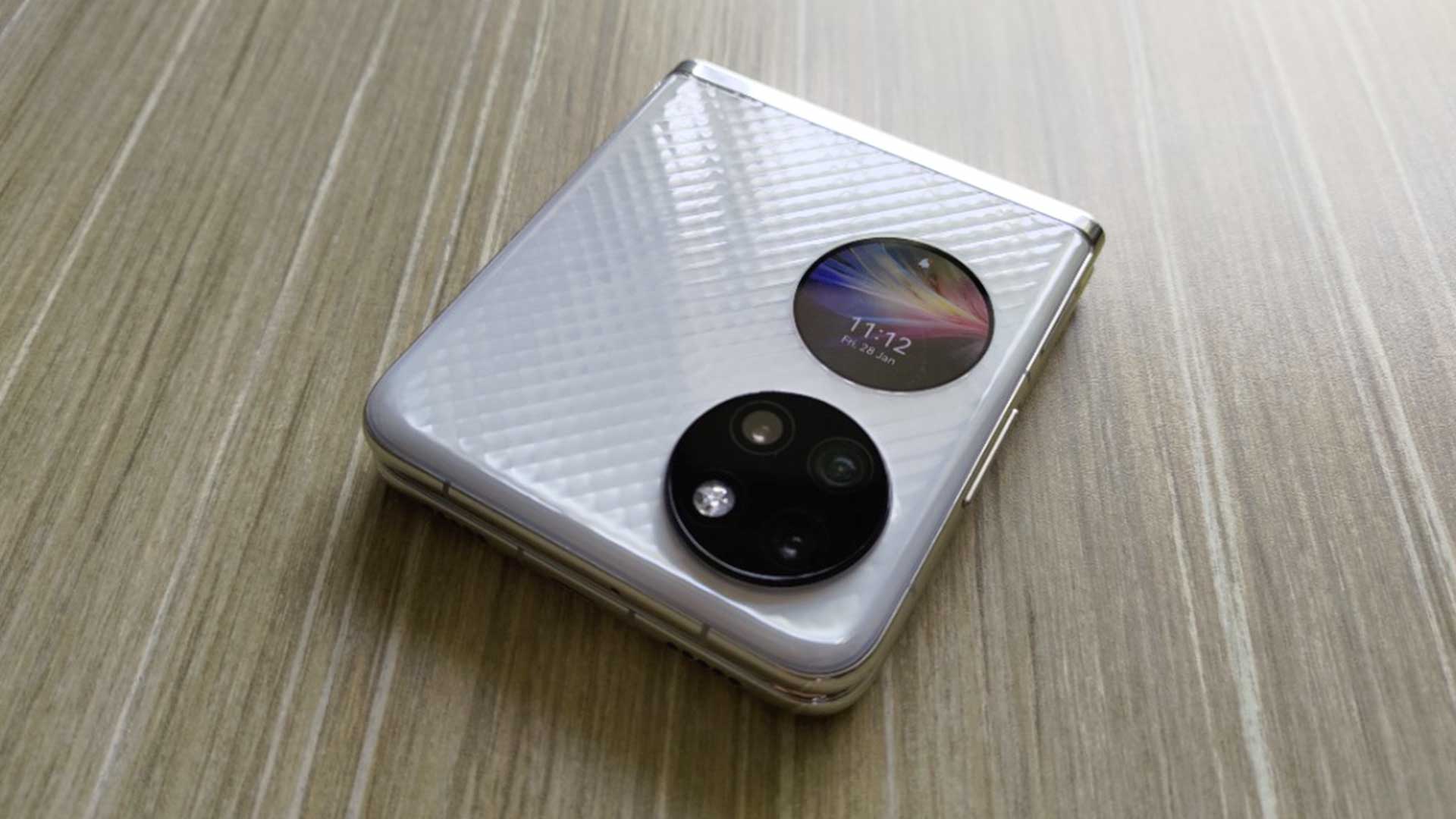 Functionality
The P50 Pocket has a larger battery capacity at 4000mAh compared to just 3300mAh on the Z Flip 3. The P50 Pocket also charges faster when using the charging cable and both models have wireless charging + reverse charging abilities baked into them.
However, the Z Flip 3 wins hands down here. It has a smaller silhouette regardless of form, lighter despite coming equipped with an aluminium frame and best of all, is IPX8 water resistant. Huawei did not specify the water-resistant rating of the P50 Pocket so we would err on the side of caution there. Neither models have a 3.5mm headphone jack so boos all around. But props for Huawei for taking a punt at textured outer shells with the P50 Pocket. The designs while garish to some, are standouts in the sea of plain colours. The Z Flip 3 comes in more colors but requires you to snap on transparent cases to really show them off.
If you are fully embedded in the Google ecosystem, the choice between the two is clear. Stick with the Z Flip 3. The absence of your standard access to Google apps and services on the P50 Pocket is a major letdown. Unless you are willing to go through the hoops of side-loading, risking your personal security with third-party apps, we suggest you stay away from it.
Winner (also by a clear mile): Z Flip 3
Price
Ultimately buying tech is maximizing the pros and minimizing the compromises for the least amount of money spent. And in this aspect, it is hard to recommend the P50 Pocket which starts from RM5,999 even for its base model. It is ridiculous and we feel if Huawei really want to challenge Samsung in the folding phones category, it would be wise of them to drastically reduce their asking price. Meanwhile, the Z Flip 3 starts from RM3,999 for its base model and goes all the way up to RM4,199 for the 256GB variant. That's a cool RM2,000 difference for the base models alone. Also, considering it's been more than half a year being in the market, we are pretty sure you are able to snap up some really good deals for the Z Flip 3 out there.
Winner: Z Flip 3
In all, both are brilliant phones, marvels of engineering. However, once you start scrutinizing the practicality and price of these devices, Samsung's Z Flip 3 still remains the king of the hill ahead of what should be the release of its successor in 2022. Huawei isn't far behind but definitely need to work on a number of things if they want to keep their Korean rivals in sight.
These are our honest thoughts on the top two flip phones available in the market today. You can check out our full review of the Z Flip 3 and P50 Pocket here.
Related