So, Xbox Game Pass: it's a subscription service featuring a ton of games you can play for a monthly fee. Lots and lots of titles.
You've heard the news. You've seen the reception and numbers. And now it's available (sort of) in Malaysia. You've been considering: Is it worth it, or should I hold back? Will I regret this decision? What if it does not have any games to play?
Is Game Pass worth the hype? It is! But what should you play once you've put down money for the monthly subscription fee of RM15/US$15?
Fret not. We at Kakuchopurei are here to not only recommend you the best games to play, but also which subscriptions are best for you which, let's be honest; sometimes sounds too good to be true. You've probably heard of it on social media or from your friends but never had the chance to delve deeper into it.
So today, allow us to run you through a quick crash course of the Xbox Game Pass: it's a subscription-based service available on the Xbox and PC. Think Game Pass as Microsoft's response to the PS Plus. Just like Sony's offering, as long as your subscription is active, you are able to access – download and play a slew of titles in their library ranging from more recent to older ones. Just several times bigger thanks to its robust library.
Today we are listing a good mix of modern, select-picks and certified classics just waiting for you the second you activate your subscription.
Halo Infinite
Halo Infinite's multiplayer mode is a great way to get everyone on board the shooter if they have an inkling of love for the multiplayer PvP FPS genre. The single-player campaign ain't half bad too. And it's all free on Xbox and PC Game Pass!
Forza Horizon 5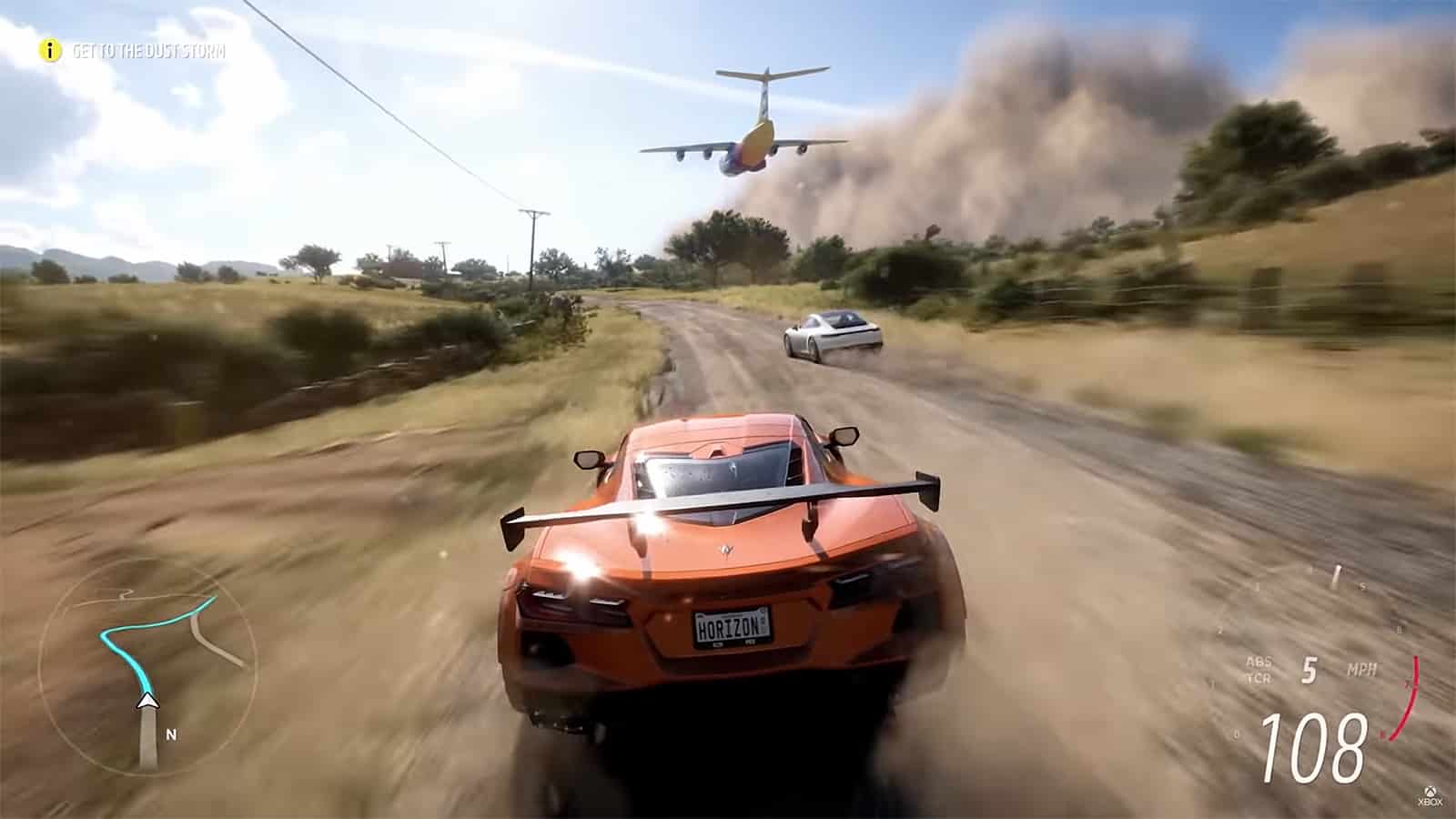 The best racing game of 2021, and arguably 2022 that isn't laden with microtransactions for super-expensive cars and grind-heavy mechanics. Just race all the courses in this game's version of Mexico, get cars and Forza credits, and also tear the asphalt and grass while you're driving on -and through- the countryside. Fun stuff, even for non-racing fans who just want the feeling of driving a fast car or off-road vehicle and faff about.
Marvel's Guardians of the Galaxy
One of 2021's best action adventure game featuring a Marvel Comics/MCU property is kind of like Mass Effect, but made by the folks behind the new Deus Ex games. It's not as deep, but it's a fun ride and is much closer in spirit with the GotG comics than the movie ever will be.
Tunic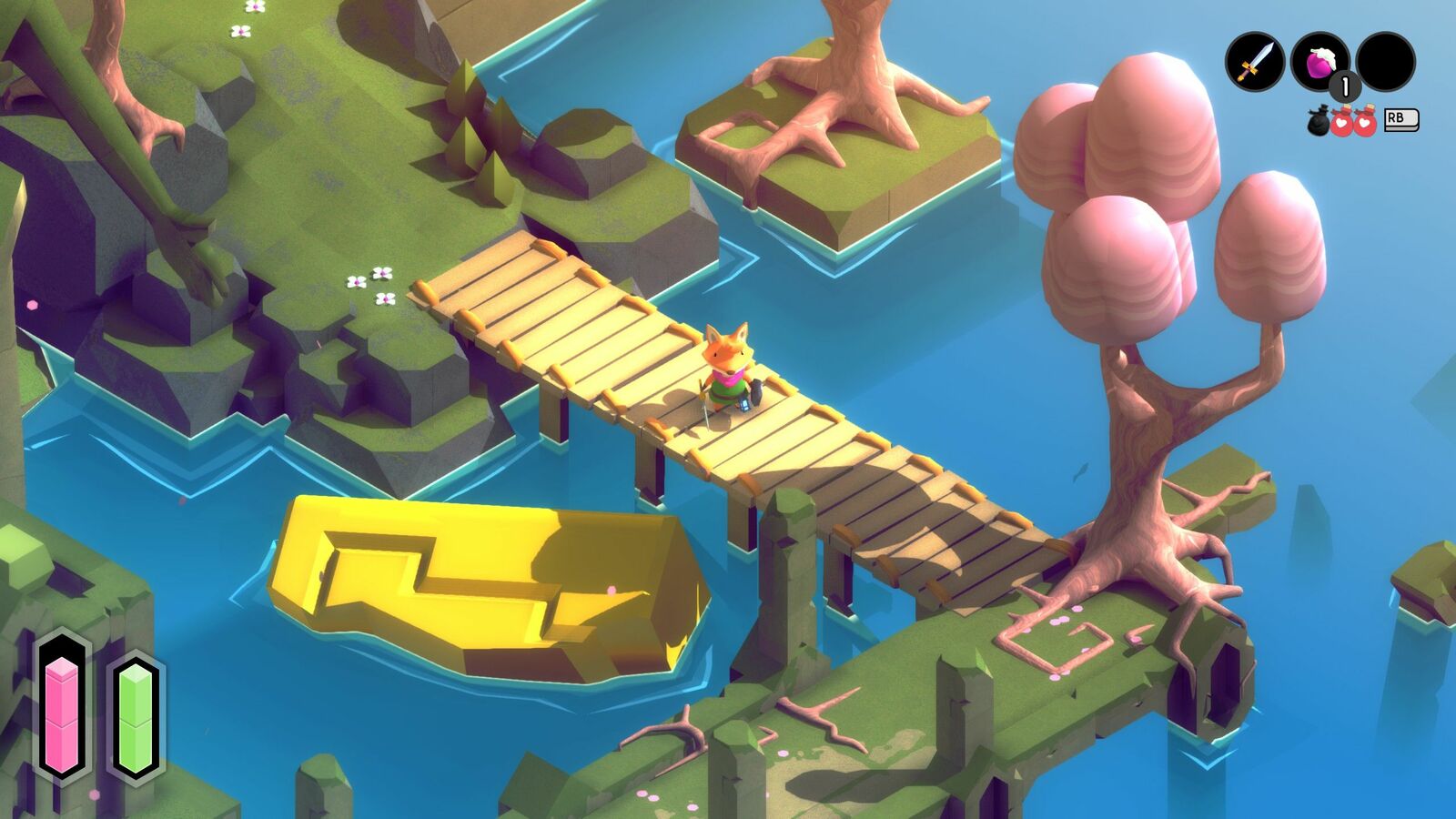 This Legend of Zelda homage with Dark Souls-like combat and difficulty hits all the right notes for fans of both genres. It's cute, it's 8 to 10+ hours if you want to uncover all its mysteries, and it's challenging without being too unfair with its puzzles and combat. A breakthrough 2022 indie hit if you need a less taxing ordeal than Elden Ring.
Ori and the Blind Forest, Ori and the Will of the Wisps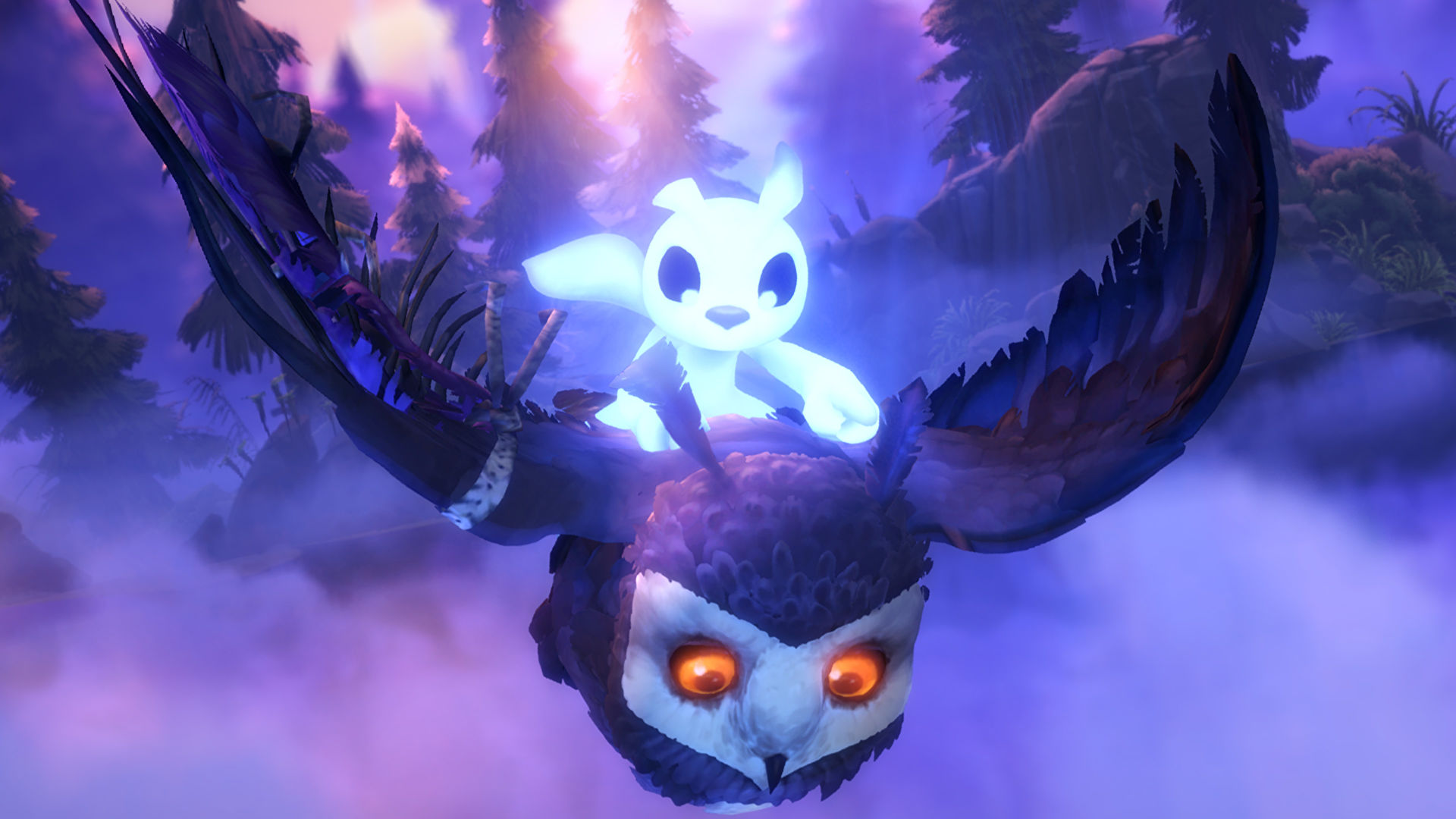 Speaking of challenging games, these two search action 2D titles will test your platforming skills. They not only come with lovely aesthetics and a rich Gareth Coker soundtrack, but they come with ball-busting action that's tough but fair.
Outriders
It is very rare to see a triple-A level game being included in a subscription service right at launch, yet here we are. Developed by the folks who previously worked on Gears and Bulletstorm, Outriders exemplifies what can be achieved if a studio doubled down on their core strengths, while also incorporating all the cool elements from games preceding it. The game's major update a few months back changes up the game for the better, from the endgame to even the servers. So now's a good time as any to jump in.
Check out our review of the game here & our guides.
Gears 5: GotY Edition
A great third-person shooter that epitomizes everything one would expect from Xbox's next-gen machine. Superb sights and sounds all around, the GotY edition also comes with the Hivebusters expansion campaign which does not disappoint. If you're looking for a game to instantly kill off any buyer's remorse – or even to convince a friend that a next-gen Microsoft console is the way to go, then you cannot go wrong with Gears 5: GotY.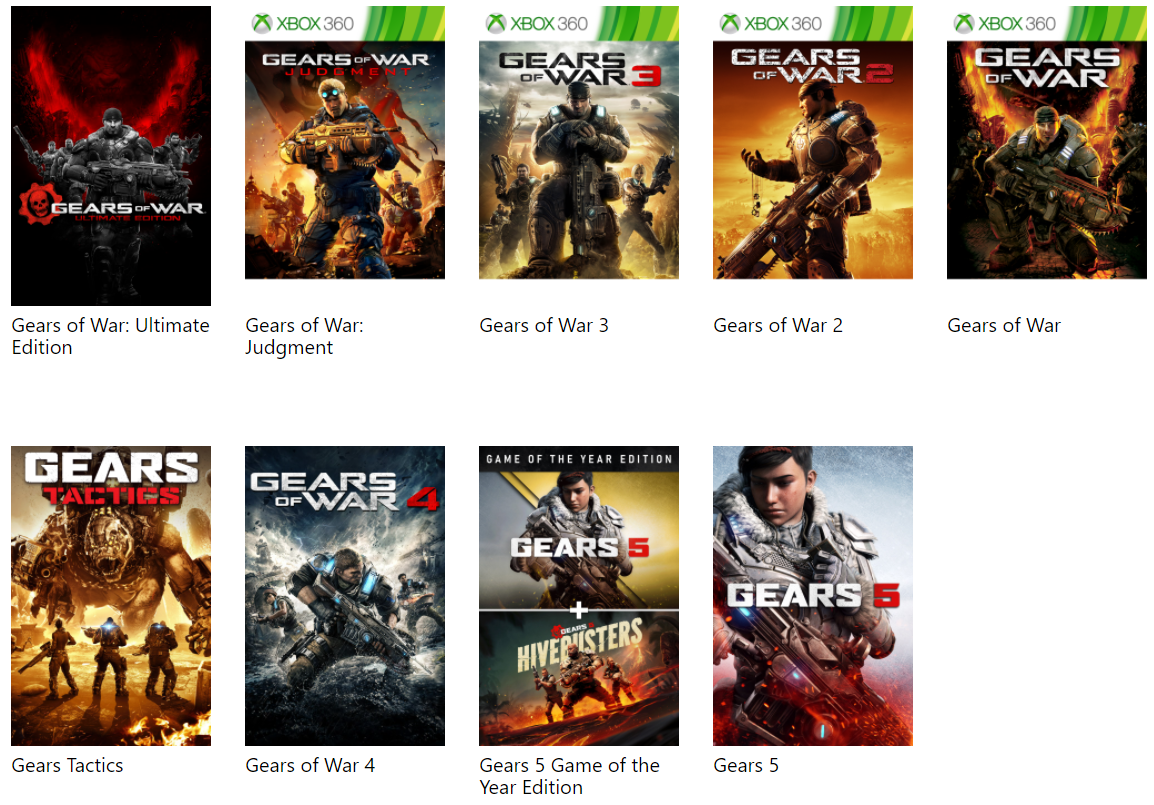 Otherwise, you can always revisit the classics from your Xbox 360 days, from where it all started.
All the Yakuza Games
Sega's action adventure titles featuring gangsters with hearts of gold, oodles of side quests with ridiculous scenarios, drama and plot twists that rival all the Japanese and Korean dramas you've seen or heard about, and shirtless duels between tattooed muscled men.
These games are brilliant, they're bonkers, and they somewhat satiate anyone's longing and wanderlust for Japan. Not only are you able to delve into the grim yet intriguing world of underground Japan – you get all the games in the whole franchise. Save for the most recent title, Yakuza: Like A Dragon, you're essentially getting the whole enchilada.
Bethesda Games
It's getting ridiculous at this point, isn't it? Anyway, there are a ton of Bethesda open world and action games worth checking out, from the Doom reboot to both Dishonored games and its DLC. Heck, even Fallout 3, Fallout 4, and Fallout New Vegas (the best of the bunch) are all free to play on Xbox and PC Game Pass thanks to Microsoft buying Bethesda for an effton of money.
2021 Versions of Your Annual Releases
For those who aren't fans of yearly iterations of the same games as they are essentially roster updates – we have great news. Microsoft have added in 2021 versions of a number of sports titles which should tickle your fancy. In a case of a bit of something for everyone, baseball also joins in on the fray later this month with MLB The Show joining the cast at launch.
Together with EA Play attached onto Xbox and PC Game Pass, you can now check out the FIFA titles you want.
THESE Classics and Must-Haves
As if the ones listed above aren't enough, here are more titles that should send you reaching out for your wallet. All the Halo games? Check, and also Halo Infinite to boot. Titanfall and Titanfall 2? Check. Grand Theft Auto 5 and its online counterpart? Check.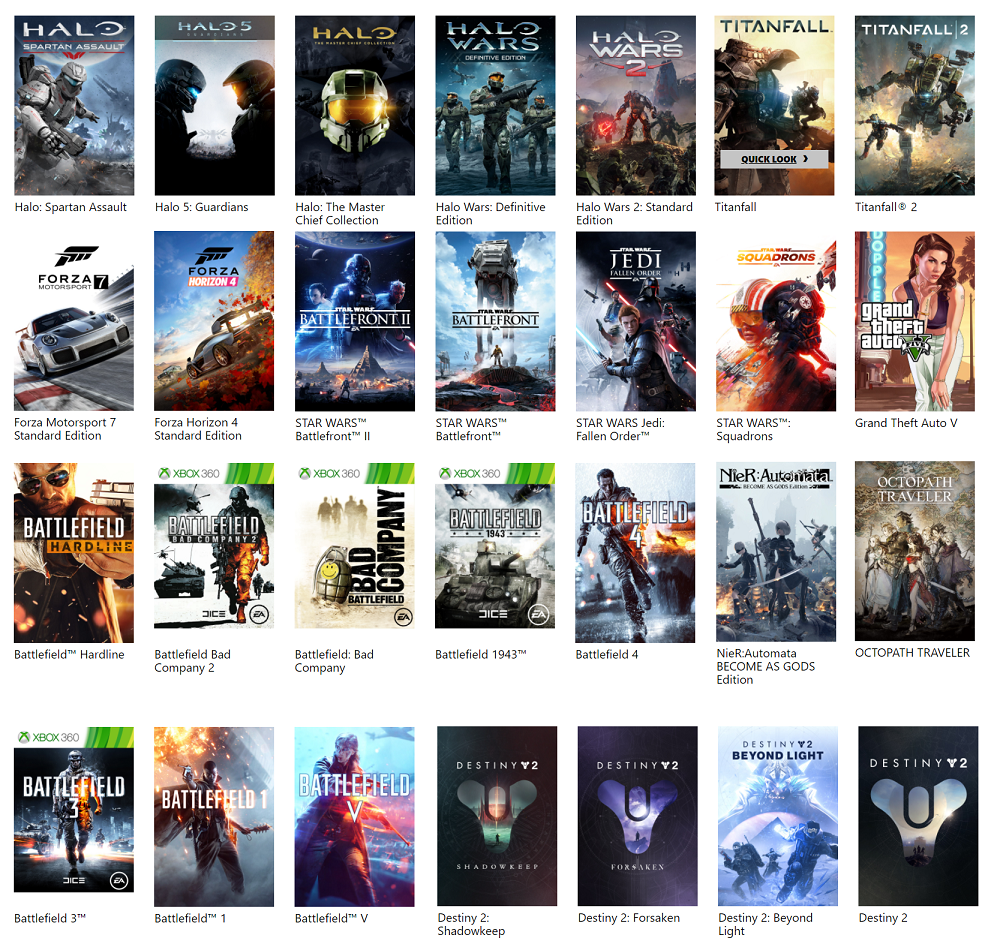 At the cost of US$14.99/month (RM15 per month) with the first month being only US$1, the total annual cost of ~US$166 would definitely knock you off your seat moreover once you convert it to say, Malaysian Ringgit which is about RM685.00.
That's at least three full-fledged AAA titles! But once you consider the number of games you are able to access plus many more recently released games – suddenly everything looks like a steal, doesn't it?
Recently, they've also expanded their realms to PC, with over 100 titles being made available as well. Set to shake the PC gaming market to the core, you can give it a try by downloading the PC launcher here. Oh yes. It's readily available for anyone already on the Ultimate plan for their Xbox.
Who said there are no games on the Xbox? Play is indeed limitless.