Originally published on 18th September. Now with new video & new info from interviews & features published on 23/6/2022.
Kakuchopurei wouldn't be what it is without me rambling on about a Final Fantasy game. And we have another major mothership one coming up soon thanks to the recent PS5 showcase. We kinda knew it was coming, but it's nice to see an official announcement made coupled with gameplay.
Here's what we know so far. Keep in mind that some of these may be speculative based on the history of the franchise.
It's For PS5 & PC
In a move pulled off by Microsoft and Xbox eons ago, Square Enix and PlayStation announced on its early morning 4am PS5 showcase that the 16th mainline Final Fantasy title, Final Fantasy XVI, will be out exclusively for PS5, at first. It'll be out for PC eventually (in very small text at the bottom).
Based on their past track record with FF games, the wait for the PC port will most likely be a year after its PlayStation exclusive release.
It's Going Back To The Four Crystals Storyline Set By Past FF Games
After the steampunk and real-world mash-ups of parts XIII and XV, Square Enix believes it is time for the series to go back to its medieval and fantasy roots since the very first game on the Famicom and NES. The trailer seems to hint at crystals, the lifeblood of the game's world. Elemental crystals were the macguffins that drive earlier FF games, so it's not a stretch that FFXVI might head back to this story well. In other words, less machines, no mechas, and more fantasy ala parts 1, 2, 3, and 5.
As fun as Final Fantasy is when it's doing steampunk and sci-fi, it'll be nice to have its single-player games go back to its roots. Speaking of players, you'll be controlling a Shield, a protector of a person with magical connections to beasties/Final Fantasy espers called Dominants. Your Dominant subject is a kid named Joshua, and he imparts some of his powers to you for fighting. More on combat later.
Based on the trailer, the game is also alluding to a timeskip; there's a young and older grizzled version of the same Shield character. That should open up more possibilities in interesting narrative developments; something Final Fantasy games excel at.
The Game Will Portray Clive In Three Spans Of His Lifetime
FFXVI will follow the life of main character Clive in three stages: his teens, his 20s, and his 30s.
FFXVI Will Not Have Open World Gameplay
Rather, FFXVI will have large stages and areas that feature narrative quests to optional challenges, similar to games like Final Fantasy VII Remake. To quote, an "independent area-based game design that can give players a better feel of a truly 'global' scale".
There Will Be Ton Of Callbacks
If FFXVI is going to be the "retro" entry like Final Fantasy IX, we may not only see the crystals come into play, but also some classic monsters and espers like malboros, coeurls, Shiva, Titan, and Ifrit making major appearances either as enemies you fight or major plot beats. The latter role seems to gravitate towards Ifrit and Phoenix, as Joshua can somehow transform into those espers.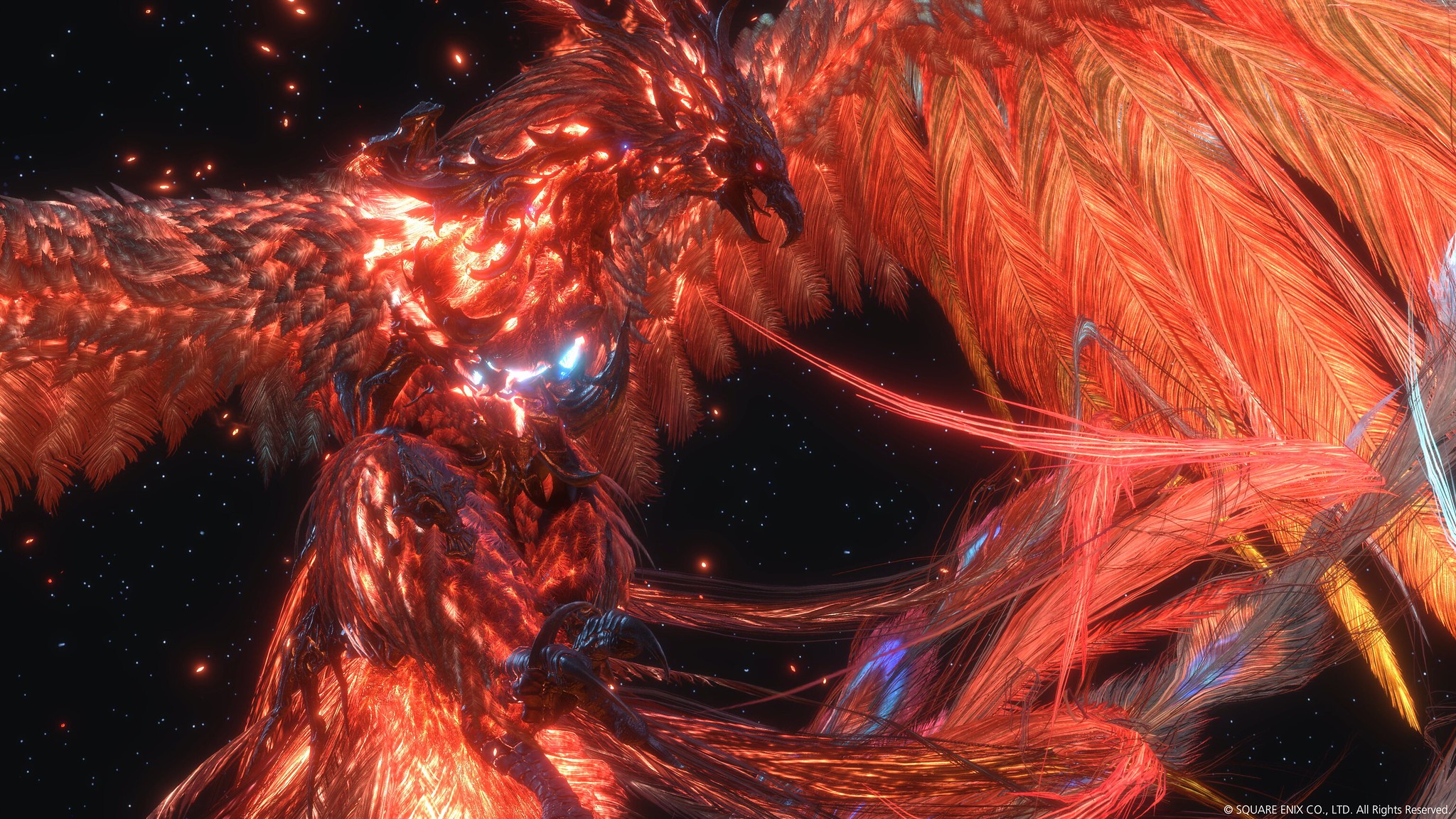 The espers here are referred to as Eikons. Seems like each nation in this fantasy world has someone who can summon or transform into these god-like beings.
FFXIV's Naoki Yoshida Will Be Producer

The man who resurrected Final Fantasy XIV from infamy will be working on FFXVI. Known affectionately online as "Yoshi-p", he has a reputation for keeping the 2013 rebirth of FFXIV alive, kicking, and fresh. He and his team's approach to rekindling FF nostalgia while turning some of the series' tropes around is highly praised. No doubt he will do great things for FFXVI, hopefully in varying and controversial ways.
Don't worry: part 16 will be a single-player RPG. Whether it'll have online elements or some sort of "live service" shoved into its core gameplay, well, we will have to see if Square Enix's Avengers game turns out well in the next 6 months. 
The Guy Who Directed Last Remnant Will Direct This FF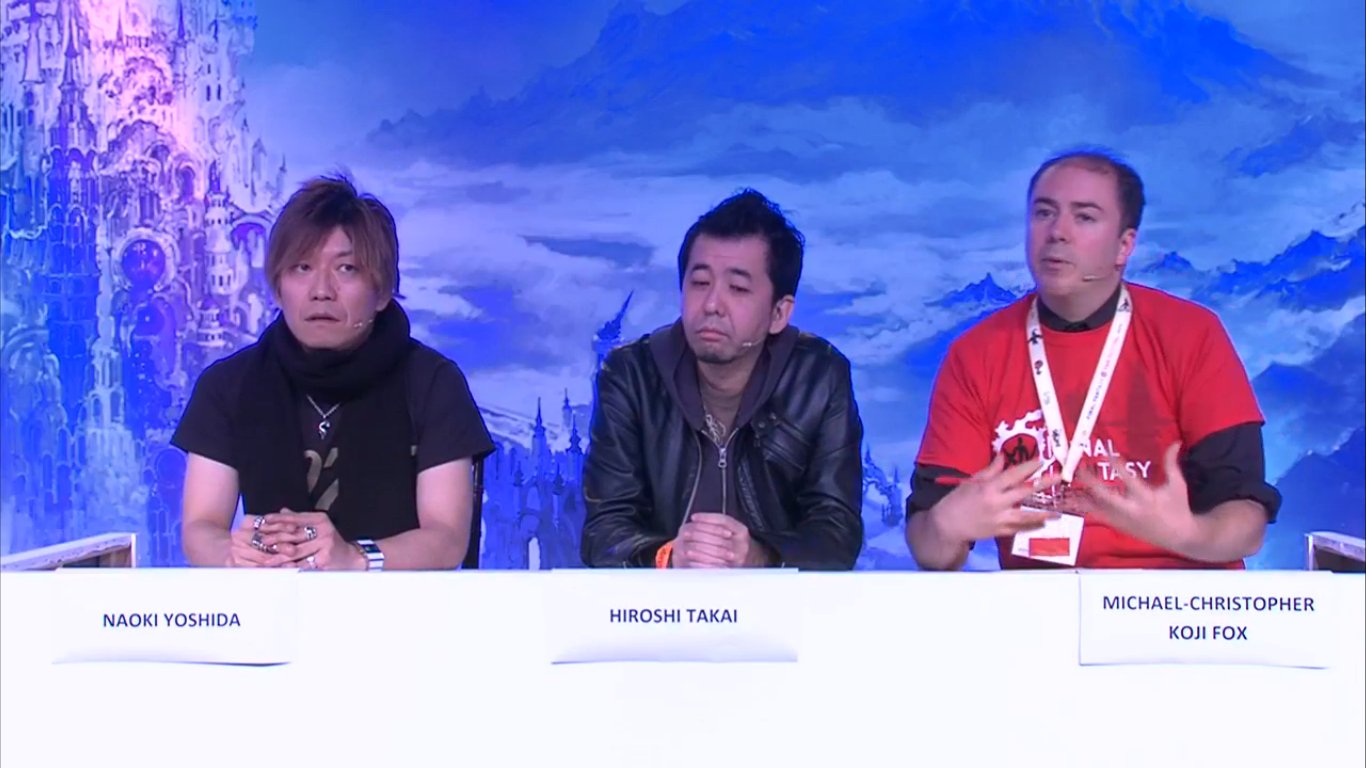 Hiroshi Takai will be helming FFXVI as its director. If you don't know who that is, here's a quick refresher:
He was the battle director for Romancing Saga 3, the third in a series of JRPGs that look like a Final Fantasy game but is more unique than you think.
He was working under Naoki Yoshida in FFXIV: Stormblood.
He also worked on the following Square Enix titles: The Bouncer, Legend of Mana, and SaGa Frontier.
There's also a lot of buzz going around that folks like artist Akihiko Yoshida will be involved, writer Kazutoyo Maehiro to helm the game's scenario, or even composer Masayoshi Soken making the game's score (predicted by streamer extraordinaire Riku). In any case, Final Fantasy XIV and Final Fantasy Tactics fans will be pleased with this.
It'll Probably Use The Same Combat Mechanics As Final Fantasy XV & Final Fantasy VII Remake
[videopress JpXnJgWM]
Square Enix has already made it clear that it's going the route of the action-RPG and focusing on real-time combat. Naturally, the 16th mothership FF game will stick to what worked in those iterations. And judging from the combat we've seen, we're getting vibes from Devil May Cry and Dragon's Dogma.
That's a good thing, though we do hope FFXVI has some sort of AI party system and keep it up to four players. Or maybe have some optional multiplayer options that scale to your party.
Here's All The New Info From June 2022
A bunch of major publications from GameSpot to IGN have secured exclusive interviews with Naoki Yoshida about the upcoming game. Here's what we gathered:
Protagonist Clive has an arsenal of powerful attacks and abilities based on traditional Final Fantasy summons, which can be cycled through in real-time, enabling powerful combination attacks. After Clive claims an Eikon's (summon's) power, he will be able to unlock its abilities in an "ability tree" through points earned in battle.
There will be times where the player controls an Eikon in real-time, battling other Eikons. Each Eikon vs. Eikon battle is unique. One may be reminiscent of a 3D shooter, while another may be more like a pro wrestling match, while a third may transform the entire arena into a battle field. Each will have slight differences in user interface as well.
Clive will be accompanied by one or more companions for most of his journey, who will participate in battle, as well as banter with Clive. These party members will be AI-controlled.
The wolf-pup from the first trailer is named Torgal. As for whether Torgal will eventually play a role in combat, Yoshida said to "wait and see."
Creative Business Unit III chose a medieval fantasy style theme for Final Fantasy XVI becasue much of its core members, including Yoshida, simply enjoyed that style the most.
The game uses an "independent area-based game design that can give players a better feel of a truly 'global' scale," and is not open-world.
The game will be "a complete experience" at launch, and there are currently no plans for other tertiary content.
Players will follow the life of Clive through three stages: his teens, his 20s, and his 30s.
Final Fantasy XVI is currently fully playable from start to finish, but voice-overs in multiple languages still need to be recorded, and as it is a very action-oriented game, much play testing is required to fine-tune difficulty, put the final touches on cutscenes, and for full-scale debugging.
A third trailer is planned for release this fall, which will concentrate more on the world, lore, and storyline.
If you want to see my initial impressions, jump to 1:50 on the video below.