In May 2022, AniManGaki announced that they were returning this year with a live event for the first time since 2019. It's slated to take place from 27 to 28 August 2022 at Mines International Exhibition & Convention Centre.
Activities include artist alley, cosplay alley, a Vtuber showcase, game tournaments, stage performance, exhibitors, carnival games, live stage performances, special guests, cosplay competition, AniManGaki idol, art competition and more.
How does the 2022 edition compare with the 2019 edition (which had a visiting Yoko Taro, among others)? You can buy the tickets by heading over here.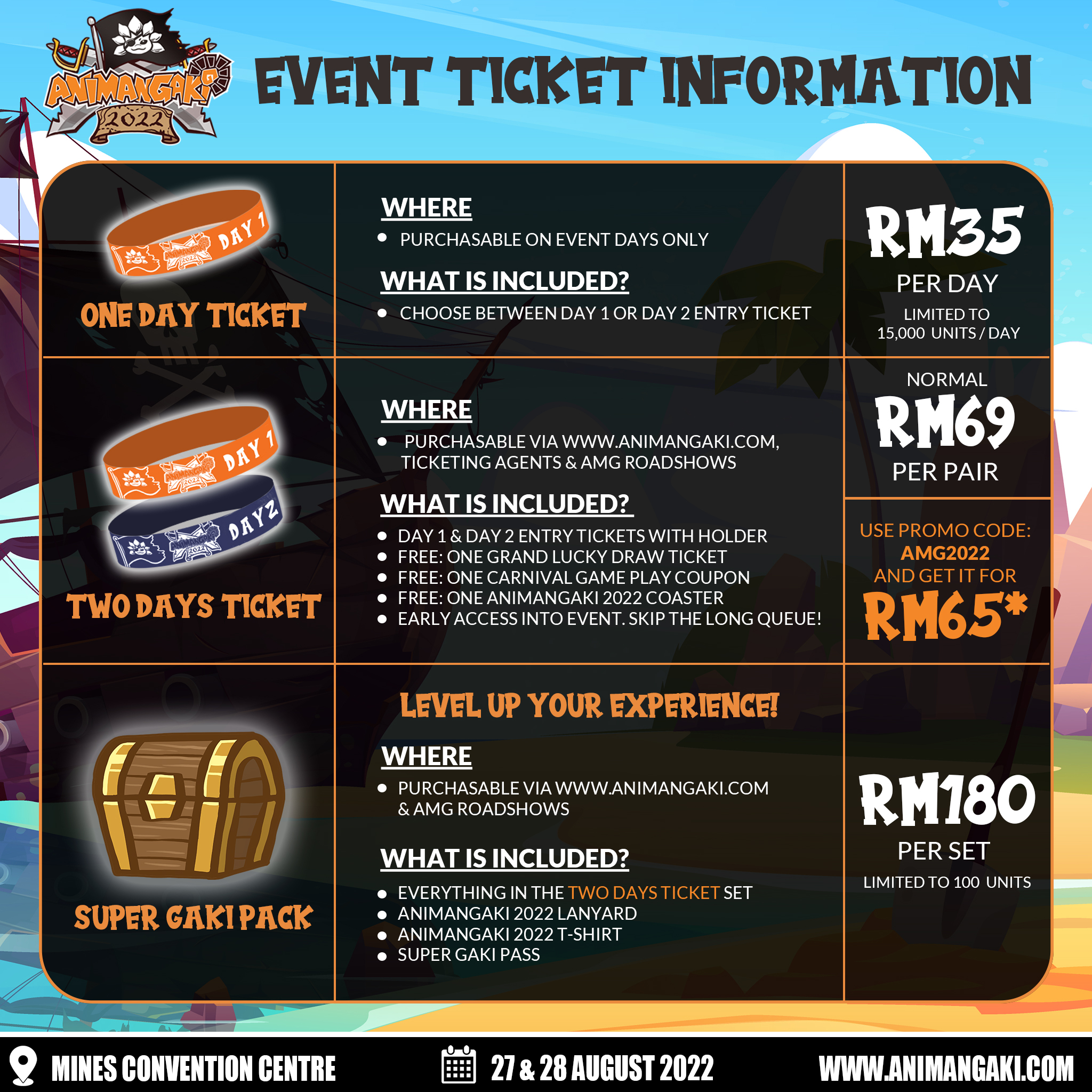 Check out the highlights below:
AniManGaki 2022 Floor Plan & Exhibitor List
Check out the full AniManGaki floor plan and exhibitor list below:
P.S.: We're (the Kakuchopurei team) going to be there too!
Special Guests
According to the official AniManGaki Facebook page, there will be a total of four special guests at this year's event. However, only two have been revealed so far, but we'll update this article when they're announced.
Emirichu
An American Youtuber with over 3 million followers on her channel, Emirichu features videos where she illustrates conversations with friends and stories about her personal life.
AniManGaki attendees will be able to meet her in person during her panel session.
In a statement, she said:
"I don't really know anything about Malaysian food but I definitely want to try pisang goreng, curry puffs, murtabak, and nasi lemak!"
MindaRyn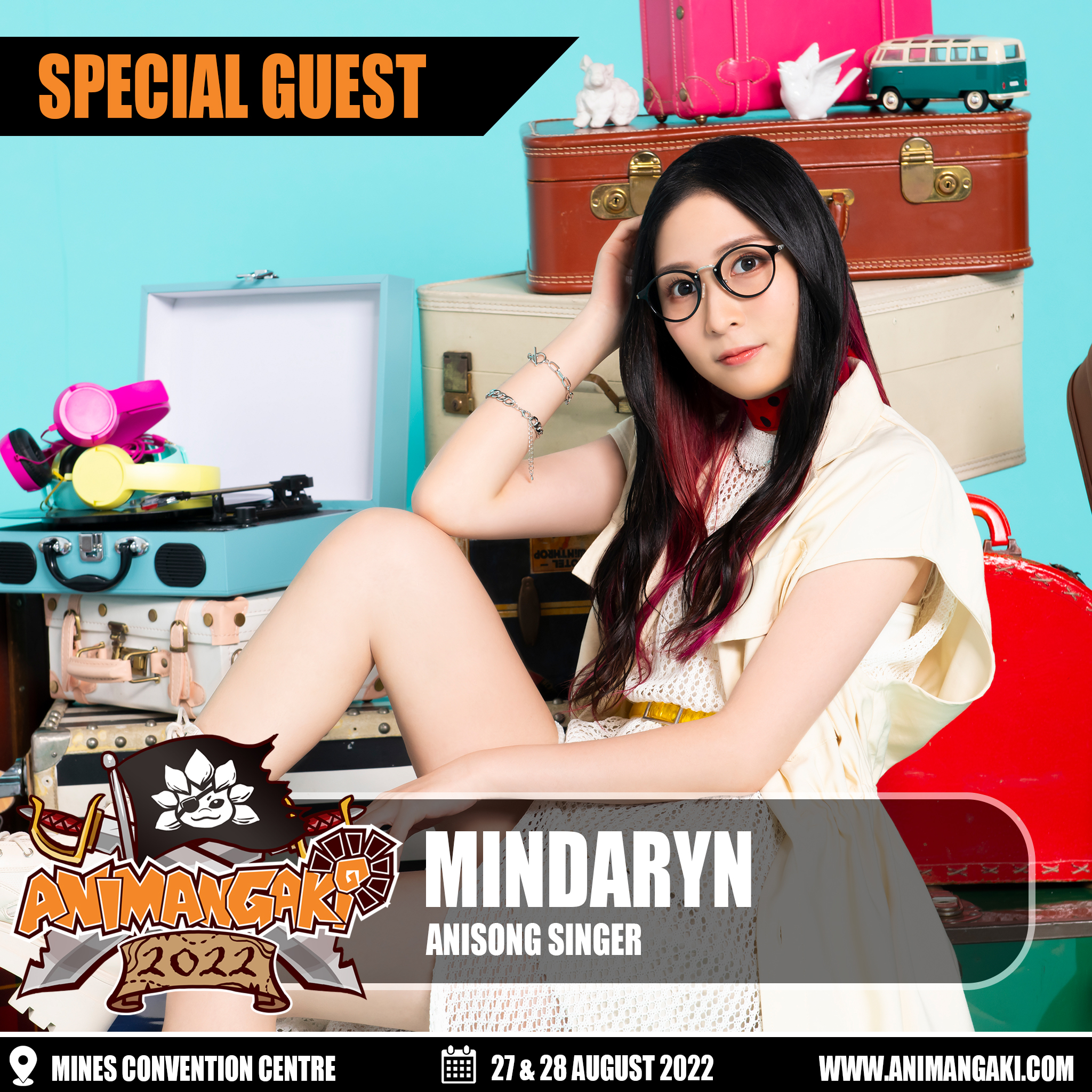 An Anisong singer with over one million followers on her YouTube channel and currently signed under Lantis, Mindaryn also speaks three languages.
She will be performing a live concert on 27 August 2022 at AniManGaki 2022.
Randowis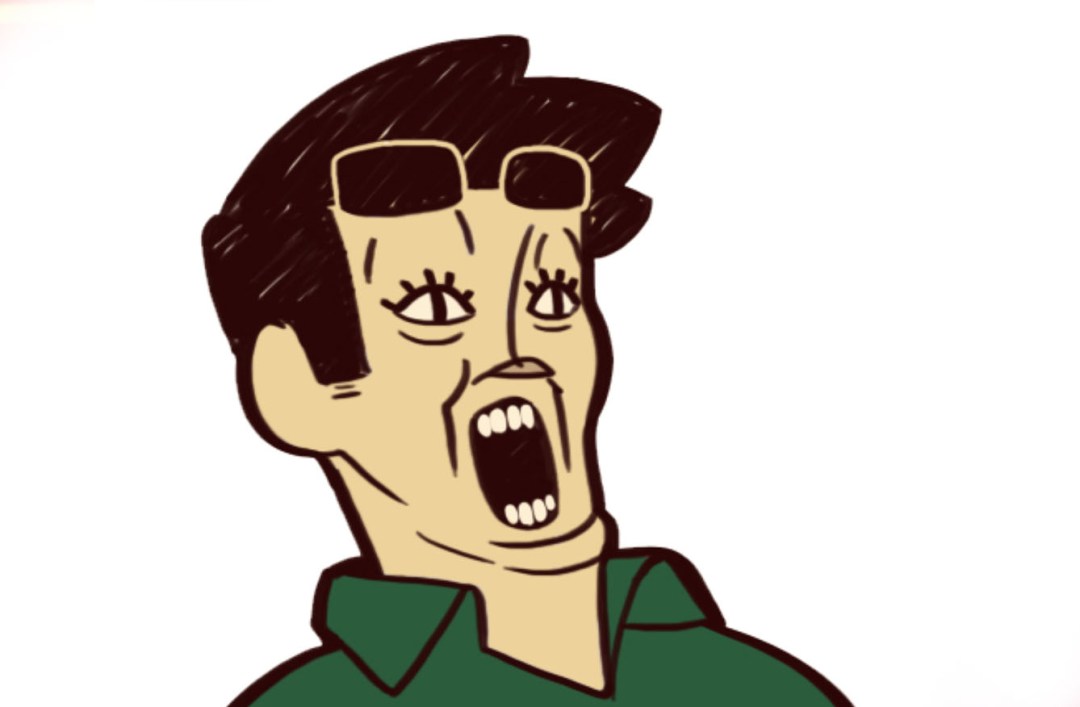 RandoWis is a creator who has authored comics, illustrations, animations, and videos on the internet that are viewable for free on his main website and social media platforms. Starting out as a series of short comics that he made for his classmates back in 2011, he has since published works for all to see and enjoy for the past 10 years.
Shirahama
Shirahama debuted as a mangaka artist with the Beam Comics serialized manga; "Eniale & Dewiela". Her works include creating cover illustrations and art for names such as Marvel, DC, Star Wars and more. Serialization of her latest manga "Witch Hat Atelier" began in 2016, garnering popularity from not only within Japan, but across the globe starting with France's "Japan Expo Awards" while winning an award from there and beyond.
Biggest Gathering Of Malaysian VTubers
80 Malaysian VTubers will be gathering at Animangaki 2022 and they will all be available at the Upper Mezzanine floor of the event.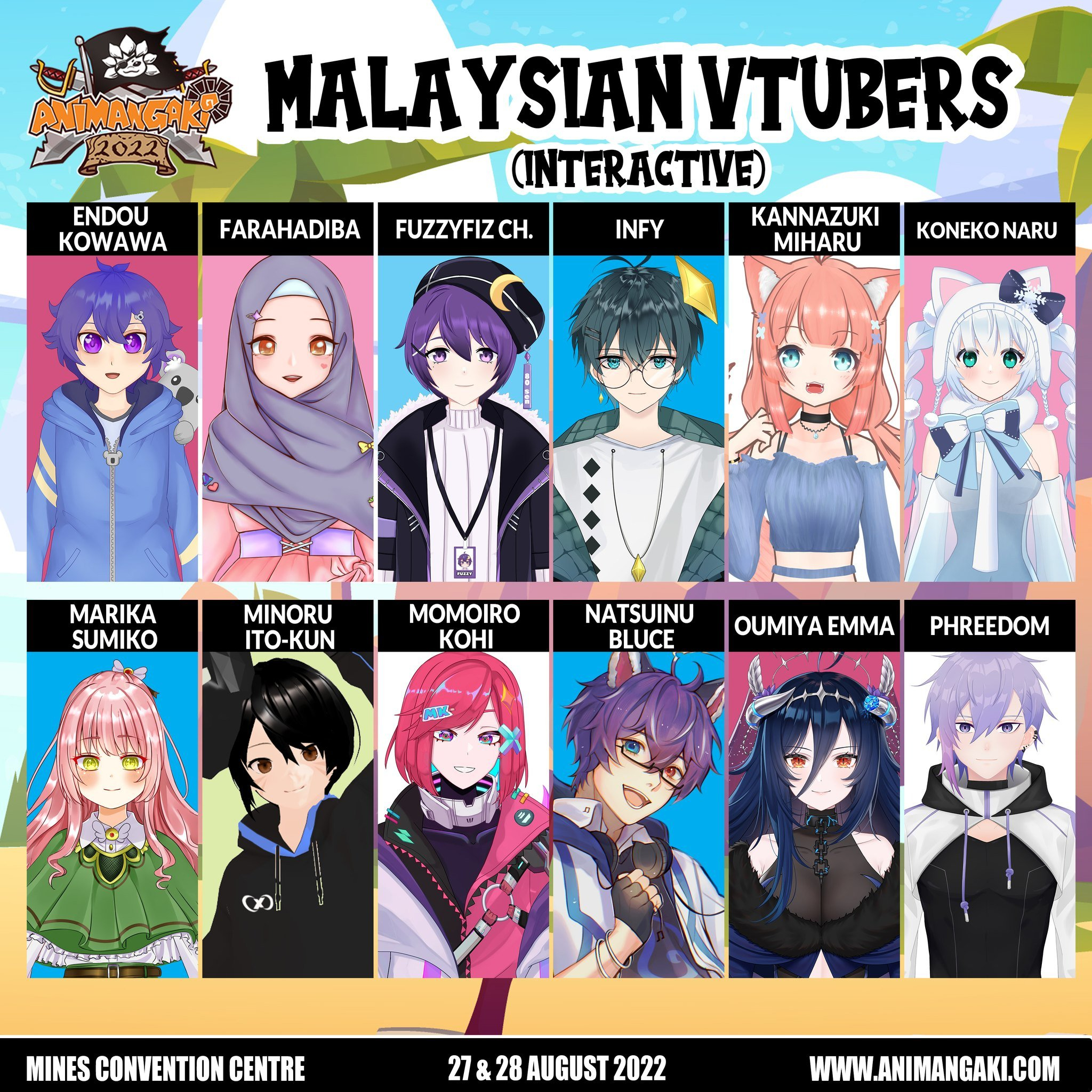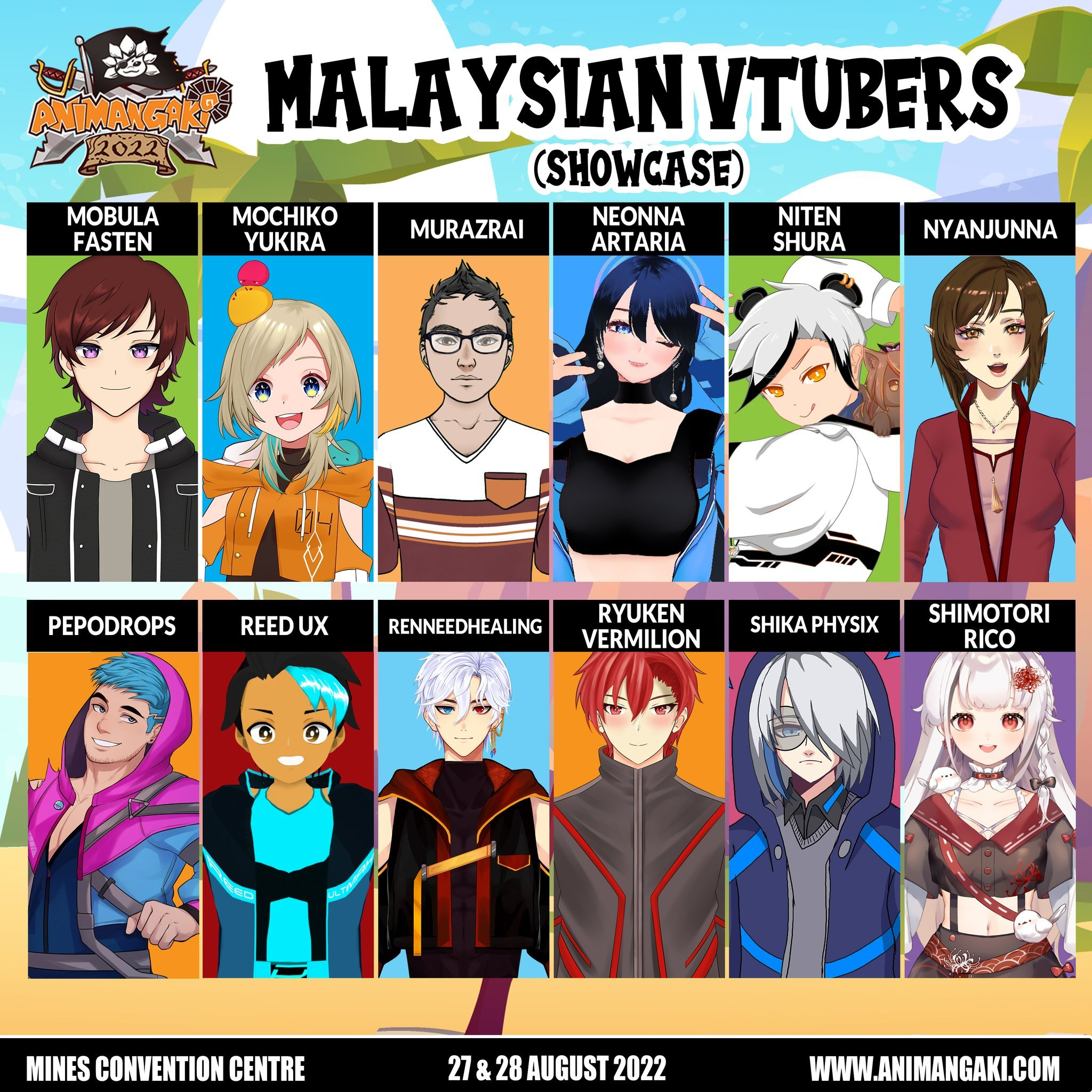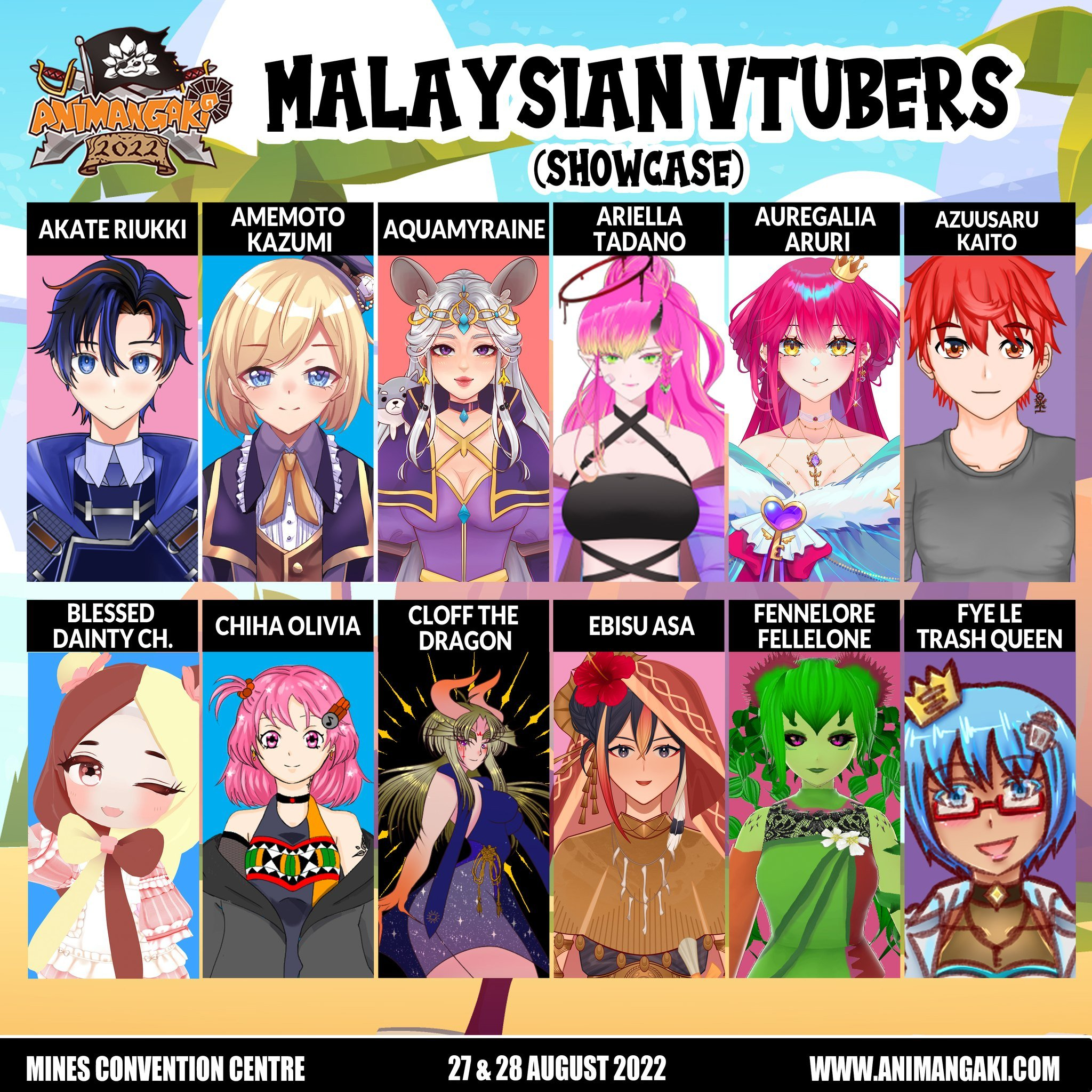 AniManGaKi 2022 Artist Alley Directory
This year's edition will see the largest artist (doujin) alley in AniManGaki history.
Check out the whole directory below: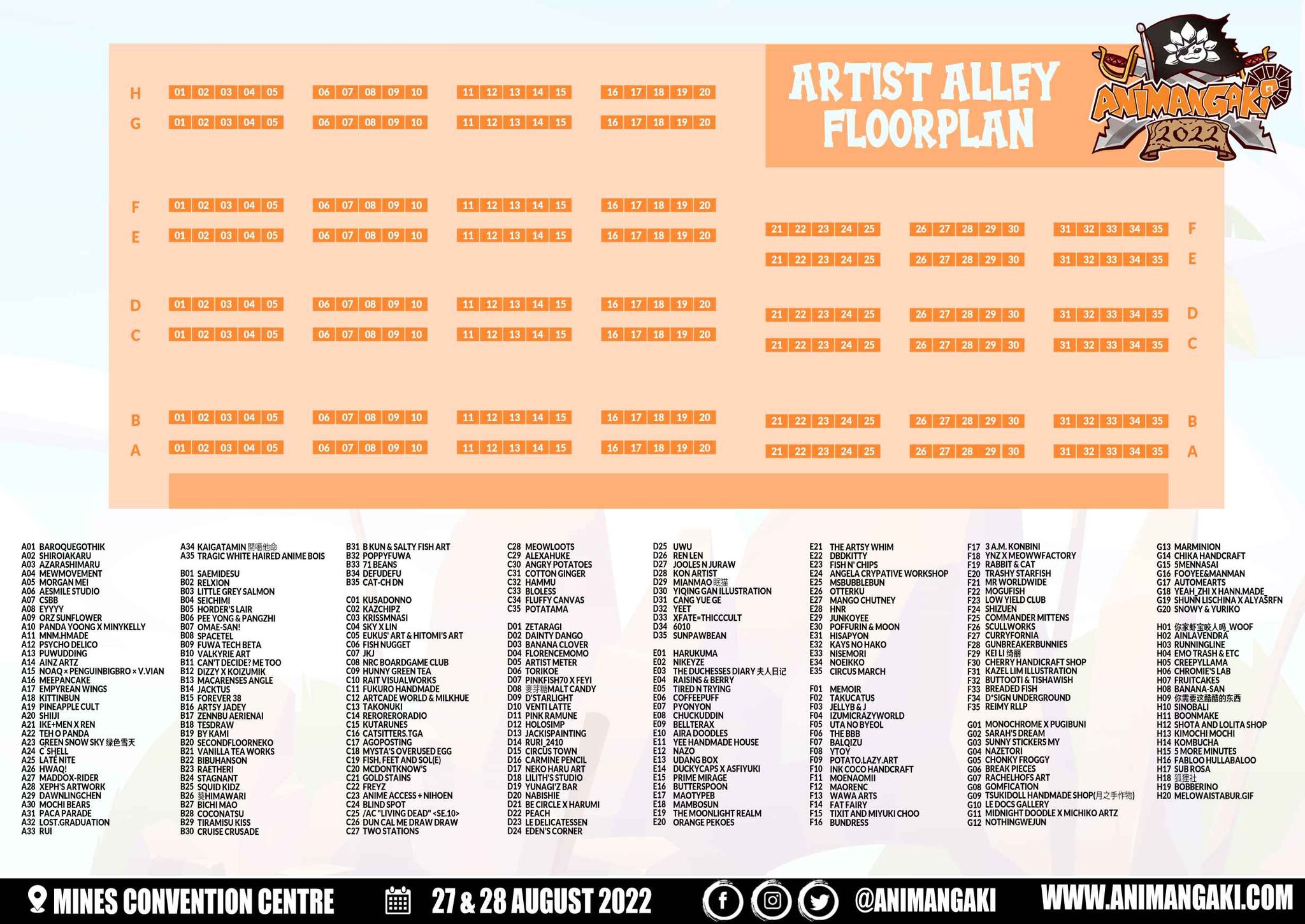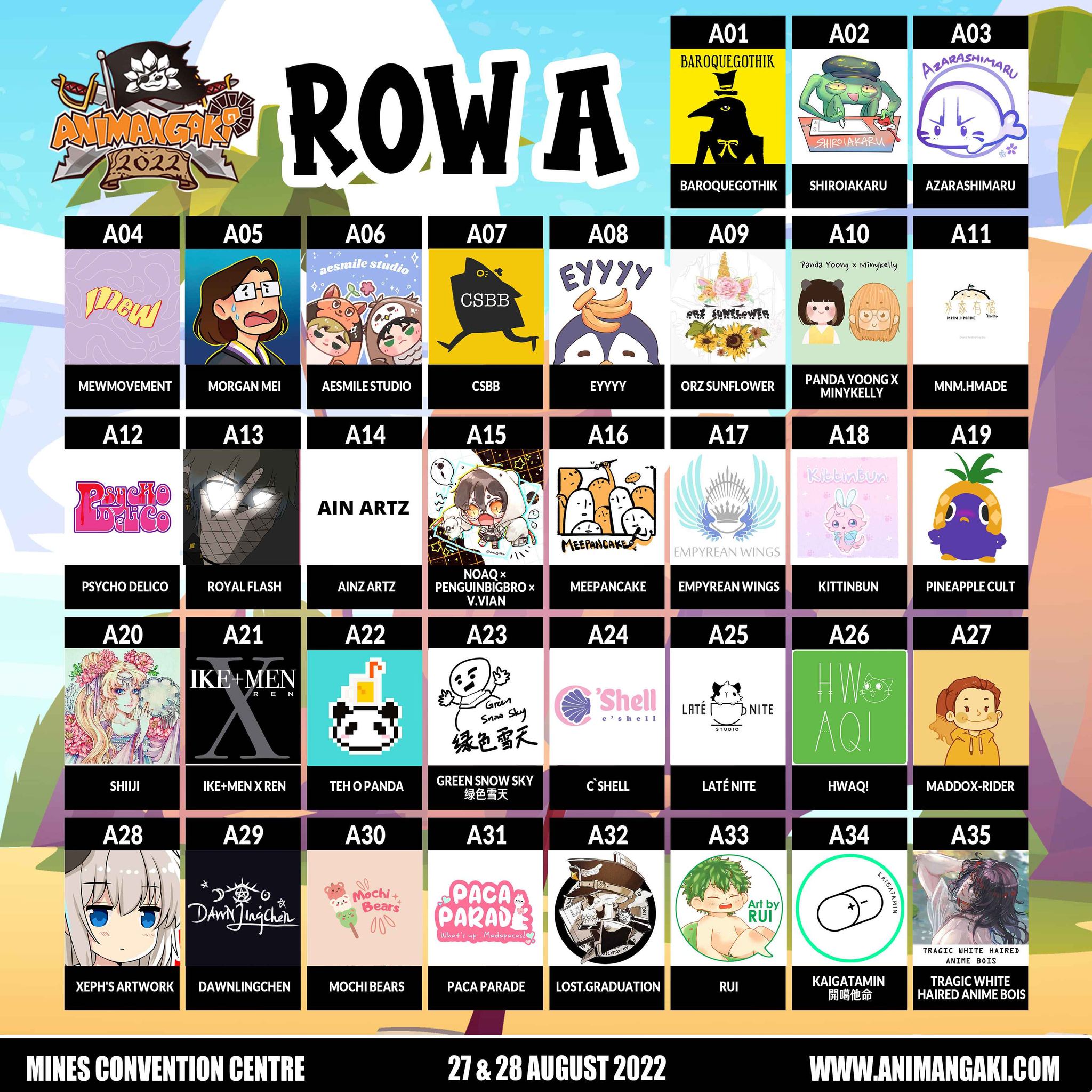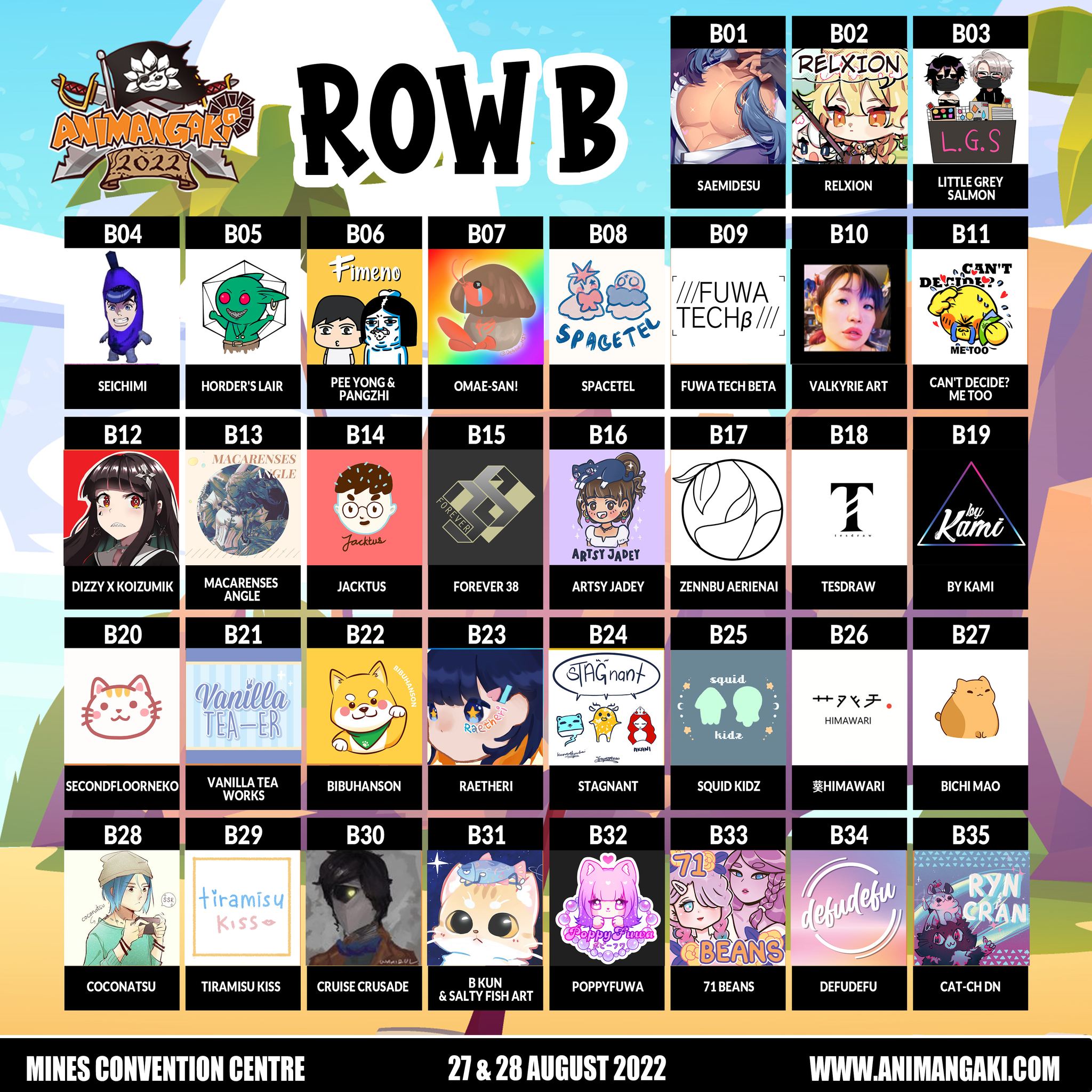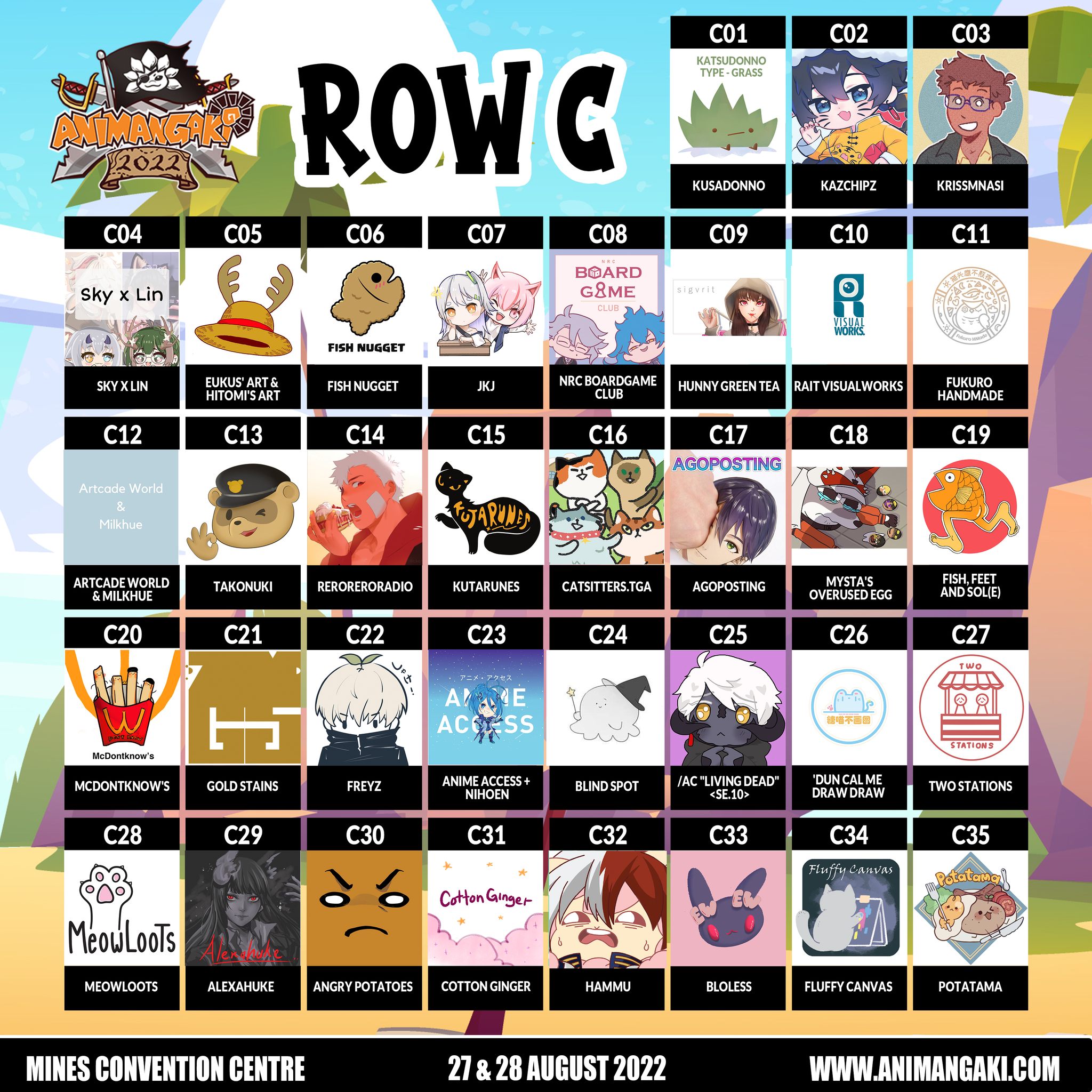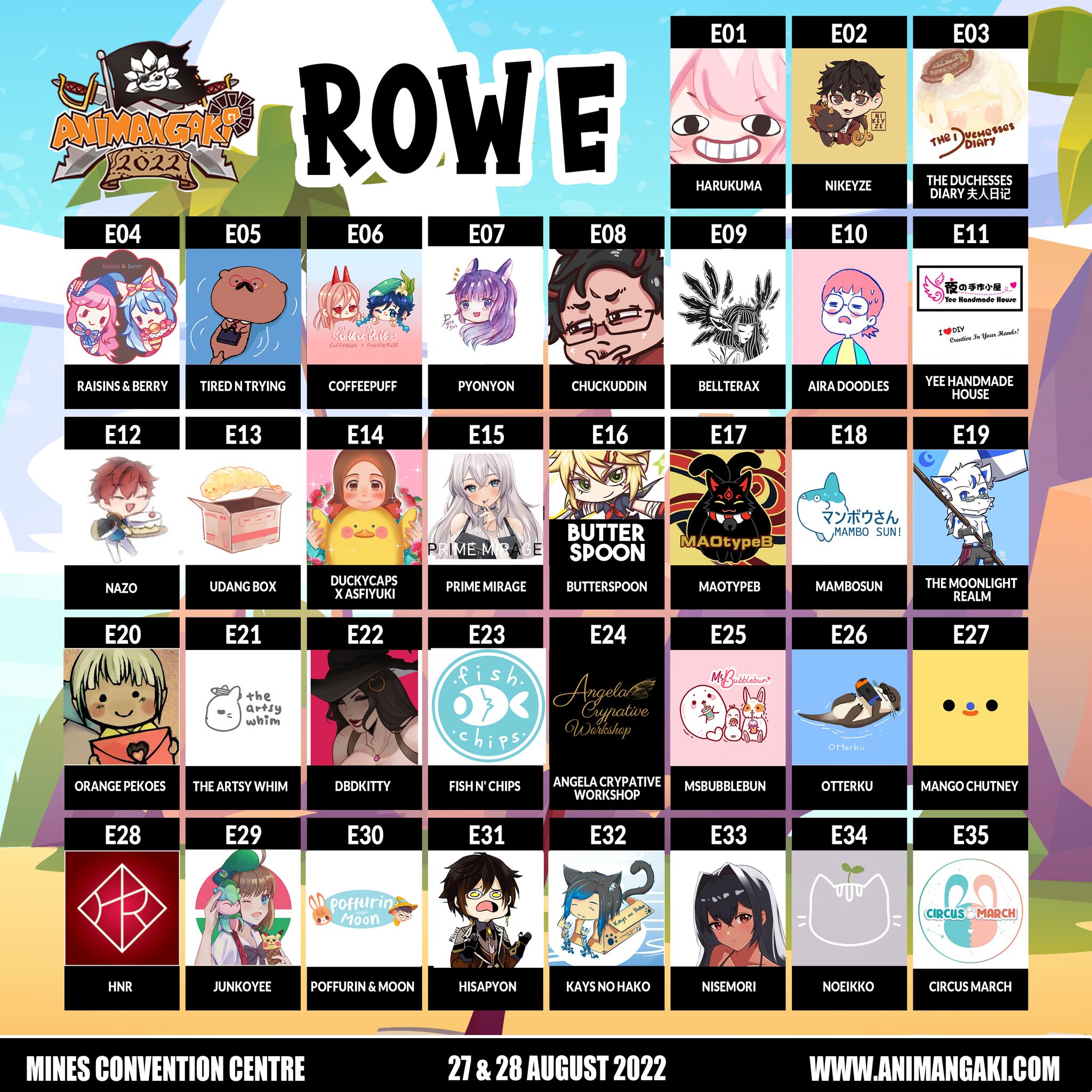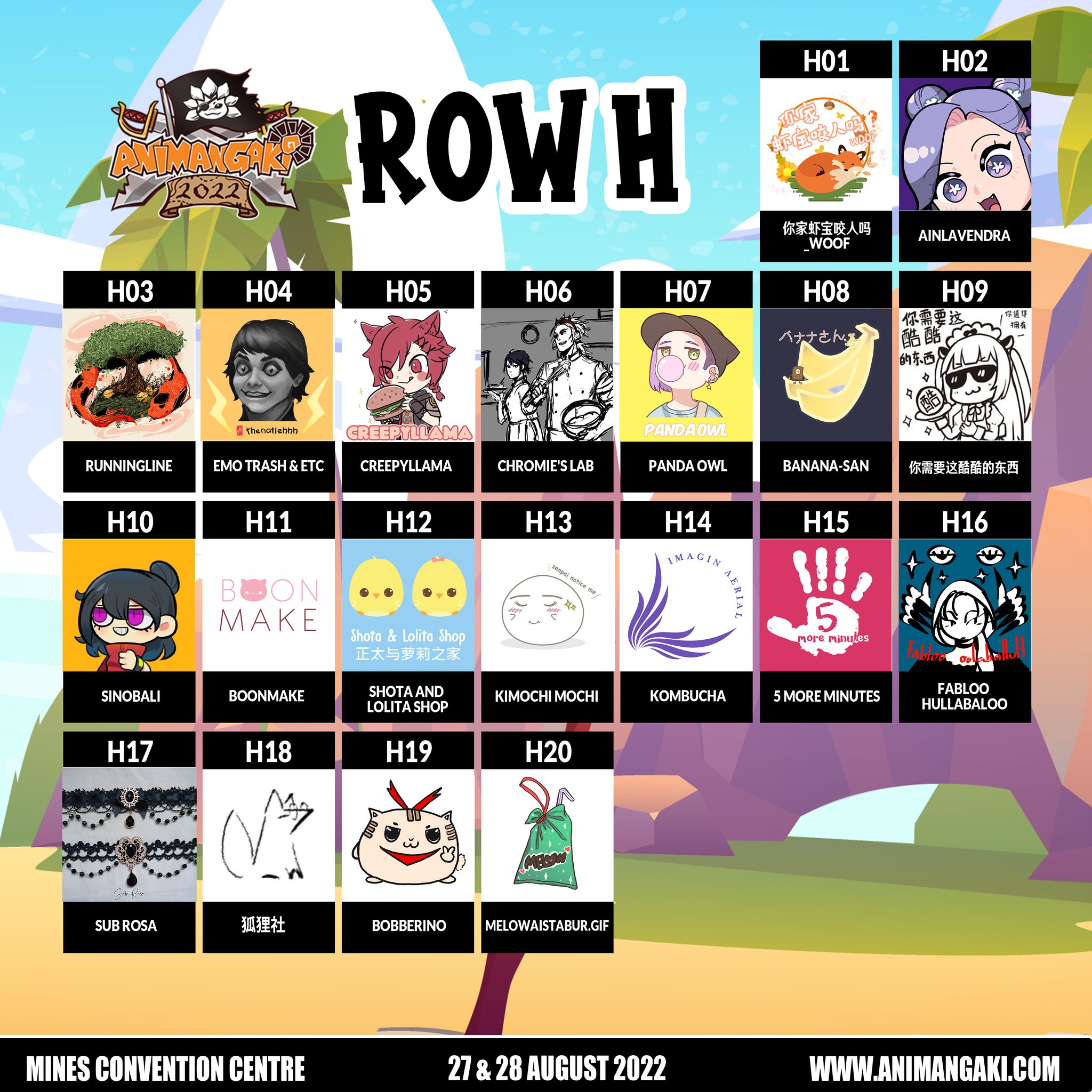 Idol Competition Judges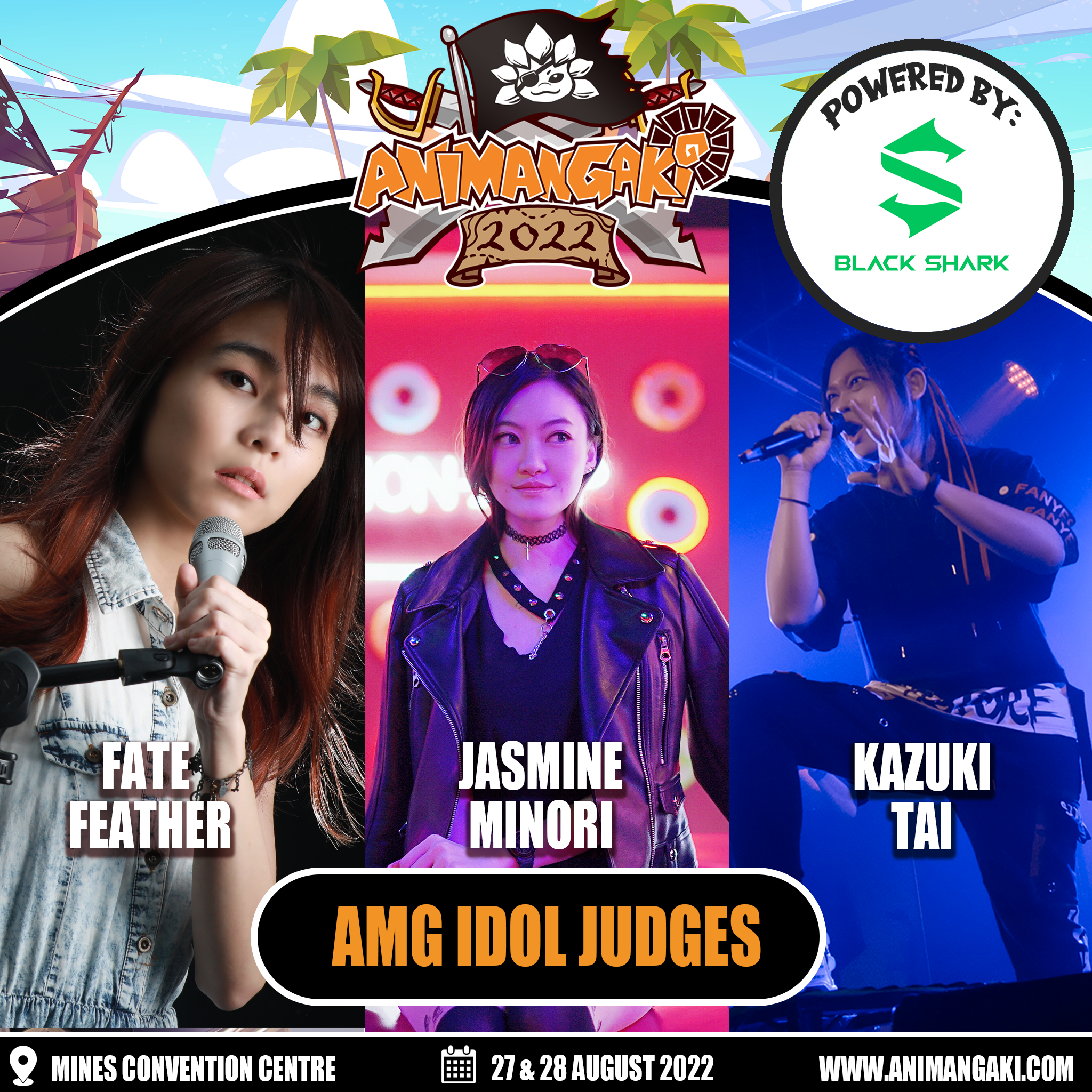 The judges for the Idol Competition will be Fate Feather ???? · ????, Jasmine Minori & Kazuki Tai. However, registration for the Idol Competition has already closed.
Cosplay Competition Judges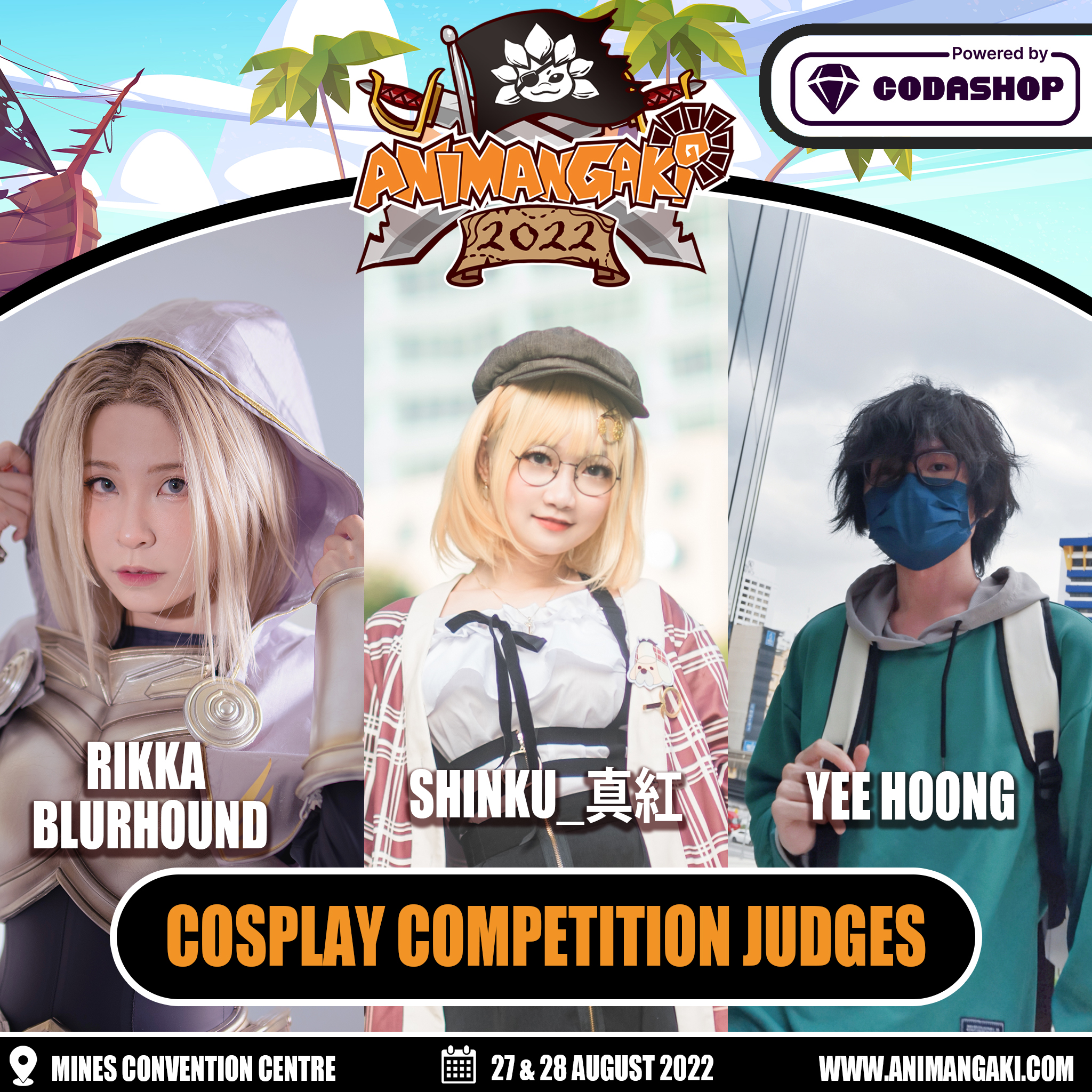 The judges for the Cosplay Competition will be Rikka Blurhound, Shinku_?? and Y.Hoong Cosplay. However, registration for the Cosplay Competition has already closed.
Art Competition
The Art Competition comes with an RM2,750+ prize pool. You can submit your entries by heading over here, but the submission window will close on 14 August 2022.
PUBG Mobile Exhibition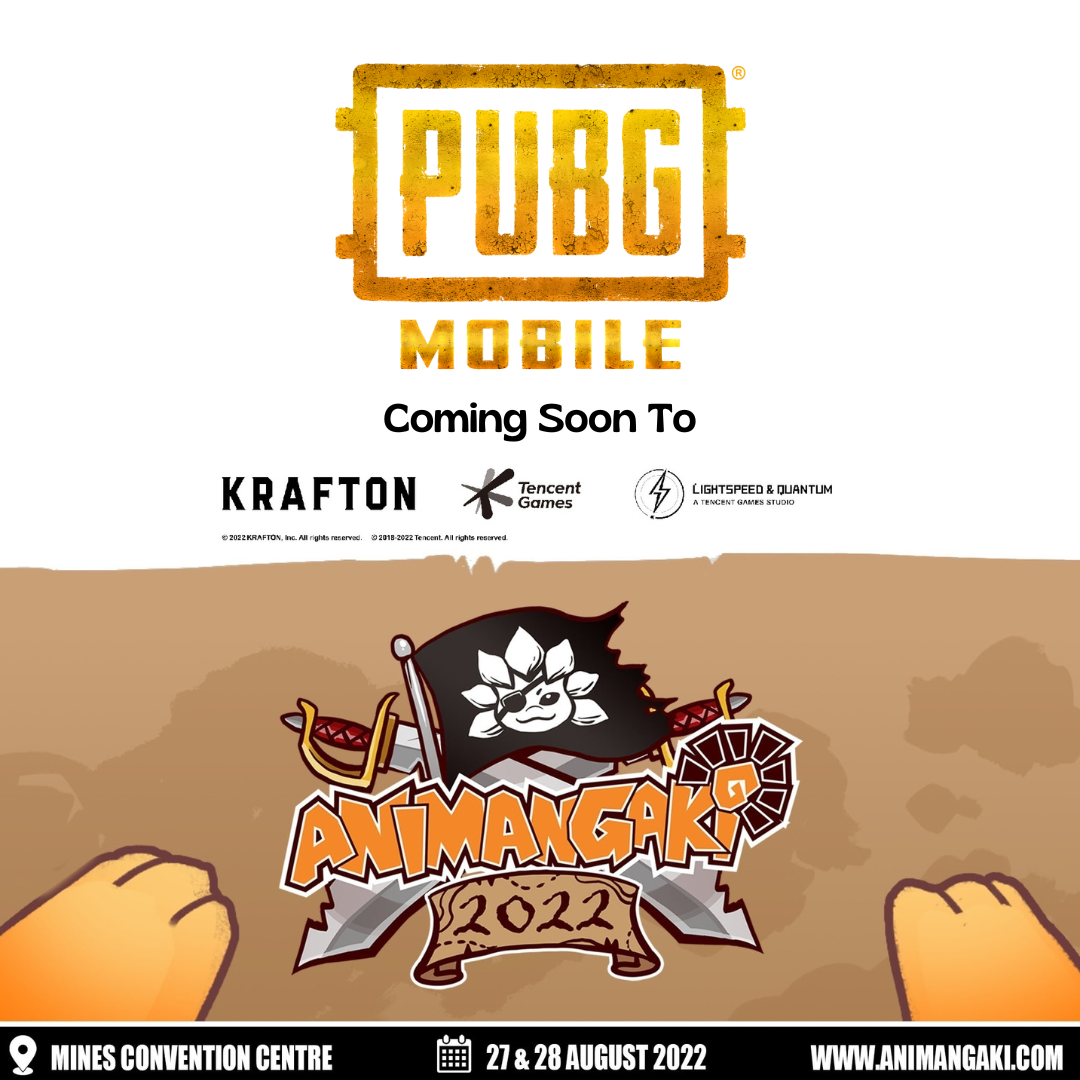 This will be PUBG Mobile's first solo exhibition at a Malaysian ACG convention officially by Tencent Games. They're teasing the next anime collaboration for the game.
Genshin Impact
This will be Genshin Impact's first Malaysian ACG convention appearance officially by HoYoverse.
Kakuchopurei Arcade Challenge
Try out our custom arcade sticks, and play TMNT: Shredder's Revenge with pals to get a high score. The top-scoring teams will get a Long Party Box coupon from Pizza Hut worth RM99!
https://www.facebook.com/kakuchopurei/posts/pfbid0x3S6JzGF9L4GbMuUnwAJxKAF1JM78MxitZaiXEpxt8PC4RzQKorYaboUTuodBnS9l?__tn__=%2CO*F