Some games age like fine wine. Others may not be the hot title when it first came out, but end up becoming better in retrospect, arguably being a title ahead of its time.
At Kakuchopurei, we may cover a lot of new games, but we always fall back to the classics, be it the incredibly old ones or recent titles from a few years past. There are a bunch of titles from yesteryear regardless of console that you will always go back to playing because they stood the test of time.
Here are our current top picks; the ones you can revisit year after year and still find a boatload of fun in them.
Sonic The Hedgehog 2
When Did It Come Out? 1992.
What Is It? Sonic The Hedgehog 2 is the much-improved sequel to the first Sonic The Hedgehog game in 1991. It's a 2D platformer with an emphasis on speed, featuring a blue Japanese-designed hedgehog with attitude who careens all over the stage from left to right while also taking into account the stage's verticality.
Sonic 2 also features a new character Tails, but he's more of a sidekick as the focus is still on the blue blur and his awesome themed levels, ranging from a hilltop area, to aquatic ruins, to even a glitzy casino stage.
Why It's Still Great? With catchy music and simple-yet-challenging gameplay, this retro title is one of the best 2D Sega-labelled platforming experiences ever made. Sure, we can recommend Sonic 3 /Sonic & Knuckles and Sonic Mania, but Sonic 2 is best for entry-level gamers before they get to the very good stuff.
How Do I Play It Now? The Sonic Origins collection is out now for PC, Xbox, Nintendo, and PlayStation consoles. Sonic The Hedgehog 2 is one of the games in that collection, so do pick that up to experience a time when the Sega mascot was at his prime.
Super Street Fighter 2 Turbo
When Did It Come Out? 1994.
What Is It? Street Fighter 2 is the most influential 2D fighting game ever made by Capcom, and its DNA is in every single new fighting game you've played. Super Street Fighter 2 Turbo is the definitive edition of the original Street Fighter 2, with new additions and balance changes to make it viable for competitive play and fun for all.
Why It's Still Great? Super Street Fighter 2 Turbo is the reason why people like the Cannon brothers eventually made a giant esports tournament solely on just fighting games. The game has a huge cast of characters with variable play styles, it looks and plays timelessly with its great aesthetics and spot-on controls, and people are still playing it just to how solidly designed it is. No one in the roster is completely broken, with fairly-distributed matchups for everyone for all skill levels.
How Do I Play It Now? You can play it via the recently-released Capcom Fighting Collection, which has Hyper Street Fighter 2: The Anniversary Edition. You can play all versions of Street Fighter 2 from that entry, so you can just keep it strictly to Super Turbo if you want to experience Street Fighter 2 at its peak.
You can also play the game via FightCade; there are still a lot of people who are playing it online these days.
The Elder Scrolls V: Skyrim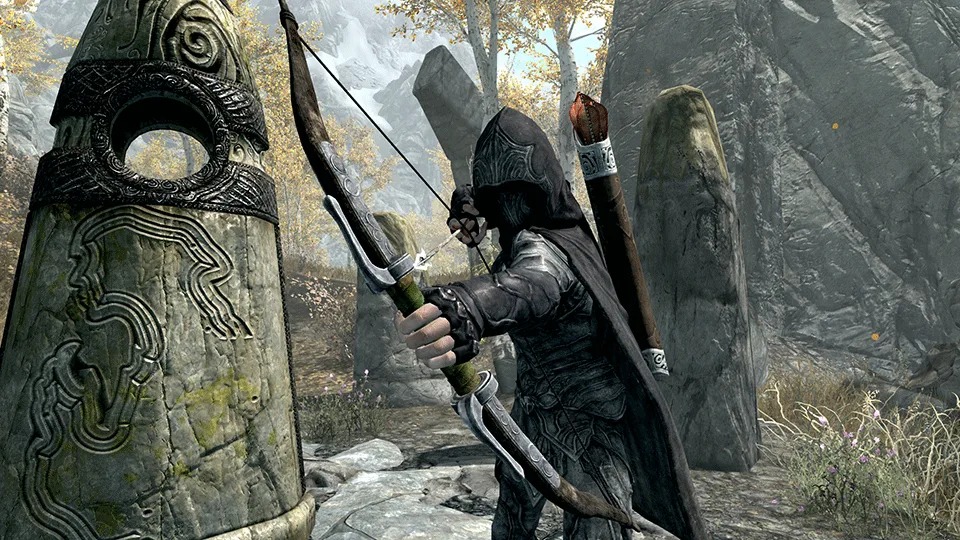 When Did It Come Out? 2011
What Is It? A giant open-world role-playing game where you play a Dovahkiin, a lost race of warriors who can use dragon shouts to defeat opponents in battle. This being a fantasy RPG, you can expect to deal with scheming magicians, assassins and thieves of long-hidden orders, a motley of dragons and giants, and scary-as-heck spiders. Don't worry: you have a ton of skills at your disposal, be it spellcasting, dragon-shouting, sword-fighting, and running/jumping pretty high.
Why It's Still Great? The game's open-endedness and lush icy landscape, coupled with some fascinating lore, is what placed its developer/publisher Bethesda on the map. The fact that the game has a very active modding scene (where you alter the game's look and coding and share it with the world) means that the game's replayability is limitless.
How Do I Play It Now? On PC or on consoles. Skyrim is readily available on any platform, we're surprised your Samsung fridge doesn't have a running copy of it on its display.
Fallout: New Vegas
When Did It Come Out? 2010.
What Is It? A giant open-world RPG where you play an ex-courier looking for answers in the Mojave desert. The kicker? You're in a future dystopia where the world has survived the atom bomb explosion, with tech and sci-fi trappings that are reminiscent of the 40s-style art deco setting you see in kitschy old Star Trek TV shows. Except dirtier.
Why It's Still Great? Because its narrative and story branching paths are awesome to explore. You are given choices to align with many different factions, not all of them black and white morality-wise. You also are thrust into a world where giant cockroaches and killer lizards exist; you're given the tools to deal with them as well as warring human factions ranging from laser tech-hoarding companies to an isolationist tribe who occupies a functional air base with mortars and big bombs.
And that's not including the multitude of expansions that flesh out the game's lore further and the huge modding community who are still making extra content for the game (with a couple of full-fledged ones) up to this day.
How Do I Play It Now? You can play the game on PC right now via Steam.
The Witcher 3
When Did It Come Out? Mid-2015
What Is It? A giant open-world RPG where you play a monster hunter who somehow lands himself in a magic-related plot. We're sensing a theme here…
In any case, you have mutant powers and extraordinaire fighting and magic skills to fend for yourself. You also have a keen sense of playing detective since you have great tracking and deduction skills. And a trusty steed named Roach to get you to places quick.
Why It's Still Great? Because the game's environments and landscapes are huge and vast, with tons of secrets and quests to explore and discover. The game's rich mature plot and mystery also mean a lot of characters you will love and hate, thus making the experience all the more splendorous. Coupled with incredible graphics and artstyle, a lovely soundtrack, and tight controls, you have a game that's still popular 8 years after its release.
How Do I Play It Now? It's out now for PC and consoles, readily available for you to play.
Diablo 3
When Did It Come Out? The original game came out in 2012, while its expansion Reaper of Souls came out in 2014.
What Is It? Diablo 3 is an action RPG where you pick a class, kill things, and get the best loot possible to build the uber-killing machine of your choosing. There's a plot in there somewhere but it amounts to "kill Diablo and his demon friends" multiple times until you get the loot you need.
Why It's Still Great? The game has lasted 10 years and still stands the test of time as being an incredibly fast-paced action RPG that's easy to get into and still playable to this day. The classes on tap offer a lot of versatility and accommodate to many playstyles -we suspect you'll love the Monk and Demon Hunter more though- and the multiple modes of play mean more opportunities to level up your character to further heights until you're done getting the sets you want. With high levels of difficulty to tackle -from the peak Torment setting to the Greater Rift max difficulty cap- it's indeed a long way to the top.
As fun as its predecessor Diablo 2 is (and it's accessible too by the by), it still has 2003 mechanics that just won't gel with anyone these days. Losing your items when you die? Methodical pacing? It's for a different crowd. Diablo 3 is clearly tailor-made for anyone looking to get into the action RPG business while not sacrificing its core loot gameplay.
How Do I Play It Now? Diablo 3 is available now for PC and consoles. You'll be spending at least US$40 for the whole package; it's a lot better than spending US$12,000 for Diablo Immortal's predatory gacha system.
Metal Gear Rising: Revengeance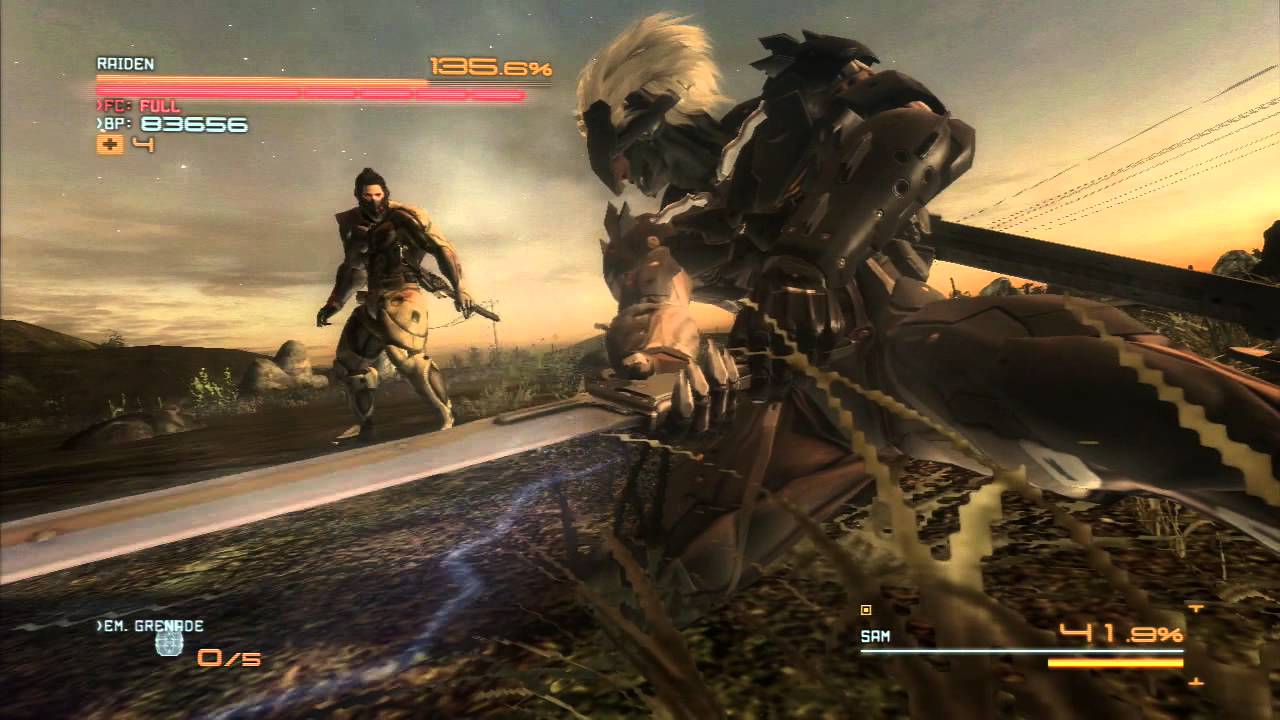 When Did It Come Out? 2013.
What Is It? A 3D hyper action game that stresses on the "hyper action" moniker with over-the-top moves and spot-on controls. This particular Konami and Platinum Games-made title stands out because it's the continuation of the Metal Gear Solid 4 story following one of its characters Raiden as he fights a new group of villains.
Why It's Still Great? Apart from the title Revengeance? The game has an excellent combat system focused on slowing down time and cutting enemies down to pieces, as well as adhering to the Devil May Cry/Bayonetta school of combos, over-the-top attacks, and cancelling one move to another. Main character Raiden can also parry attacks easily, meaning you can keep the offense going while shutting down opponent's counters when the time is right.
Metal Gear Rising: Revengeance also boasts memorable boss fights, capped off with one of the most ludicrous and epic final showdowns ever created for video games where Raiden fights a corrupt politician. It has to be seen to be believed.
How Do I Play It Now? This one's a bit tricky. You could play it on PC via Steam right now, but some regions are barring this title. Your most reliable method of playing this classic is to have an Xbox 360 or PlayStation 3 to load up the physical CD version.
Know any other old gaming classics we should add to this list? Let us know!