Sonic Origins Is A Decent Retro Gaming Collection Even With Its Nonsense DLC Approach
By Mr Toffee|June 23, 2022|
Platform(s): PS4 (version reviewed), PS5, Xbox Series, Xbox One, PC, Nintendo Switch
Genre: Sega-themed retro game collection featuring its best 2D mascot with attitude
It's no secret that there's a huge appeal of classic 2D Sonic The Hedgehog platformer titles. They offer a great alternative to the methodical Mario titles of the time, they have a charismatic lead character and his group of friends and foes, they have great level design with emphasis on balancing speed and exploration, and they have awesome music that has influenced many generations of composers and fans. So leave it to Sega to cash in on the fanbase with a retro-collection via Sonic Origins. At the very least, it's a decent attempt for 2022 since it's been a while since fans had a revelation like Sonic Mania.
Blue Streak
Sonic Origins contains four(ish) titles: Sonic The Hedgehog, Sonic The Hedgehog 2, Sonic The Hedgehog 3 combined with Sonic & Knuckles, and Sonic CD. The games here can be played in their original 4:3 forms or their Anniversary forms that come with a few tweaks. They play in 16:9 aspect ratio with some entries getting a few bonuses. For example, the anniversary version of the first Sonic The Hedgehog game adds in the spin dash from part 2 and takes away the instant-death spikes rule. Sonic The Hedgehog 2 adds in the Hidden Palace Zone recreated by Sonic Mania's Chris Whitehead that's accessible via the Mystic Forest zone.
And you can play as Tails in Sonic CD if you wish. The game's original visuals and gameplay remain intact, though some of Sonic The Hedgehog 3's music has been replaced due to legal reasons, possibly involving the people who still handle Michael Jackson's licenses and rights.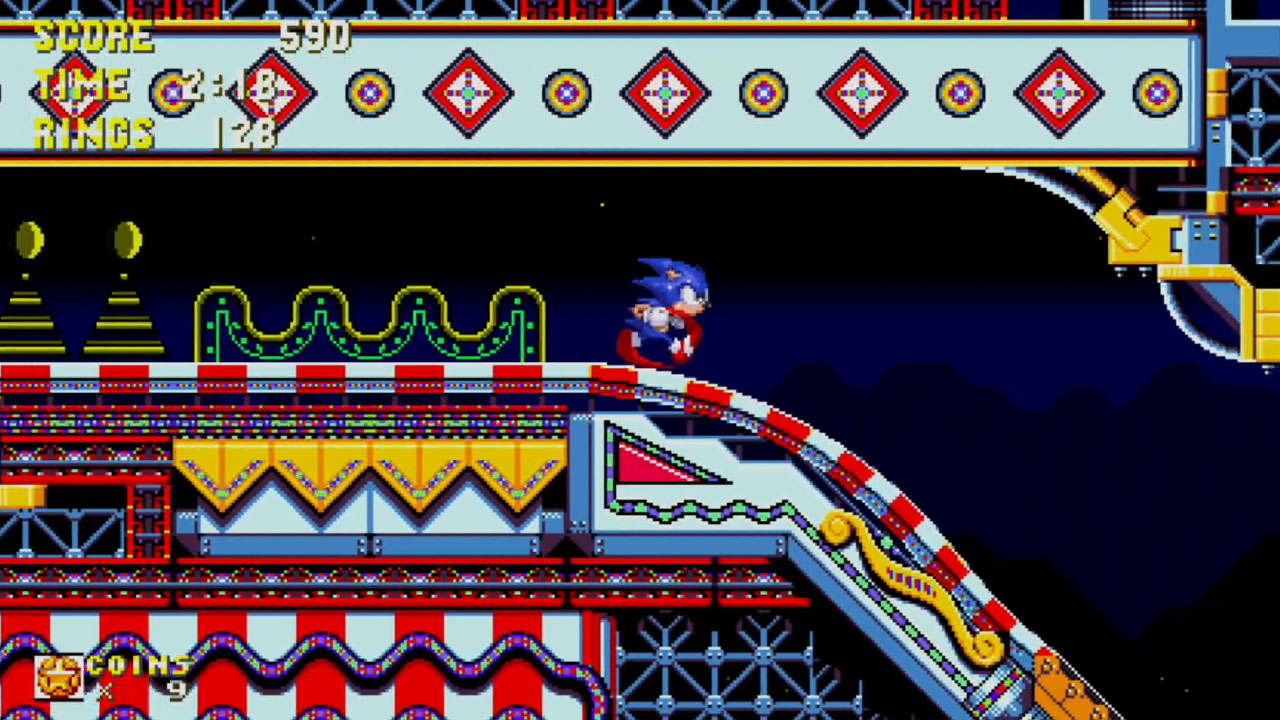 Regardless, these classics play really well in both the original and their anniversary versions. Moreso the latter because they ditch the life system in favour of coins. No longer do you need to restart the entire game if you died enough times; just play through the last checkpoint over and over until you get it right, which is a boon for players who want to experience the classic games without experiencing the outdated lives system. The coins can either be used to unlock Museum unlockables or cash out to retry failed bonus stages. These are very useful in Sonic 1 and Sonic CD as these opportunities are not as plentiful compared to the other two titles in the collection.
Dr. Robotnik's Mean Lean Paywall
The games themselves are just as good as you remember them, whether in classic or anniversary mode. Rather, it's the rest of the presentation that's lacking. The Museum, while featuring new animated cutscenes, are pretty lacking as they've been seen in other Sonic titles and collections way older than Sonic Origins. We're missing all the weird Japanese commercials and Sonic media that could have fit at home in Sonic Origins.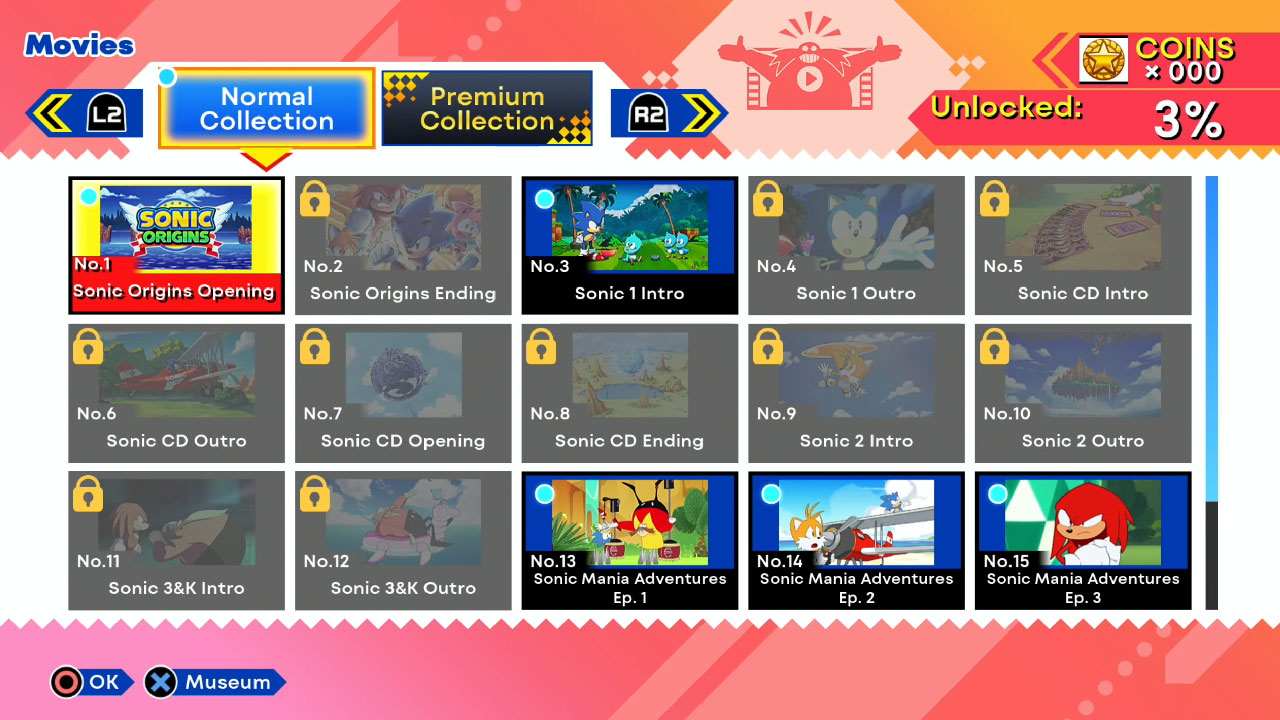 Speaking of unlockables, Sega isn't doing a great job at handling the game's DLC. For an additional cost you can get a few "hard" missions, extra wallpapers for Classic Mode, additional music, and decorative extras and camera angles on the menu screens. Why aren't these unlockables via normal gameplay, especially if Sonic Origins is lacking extras in the first place? I'm already knee-deep with coins in my playthrough of all four games and even the Story Mode (which is just all four games in chronological order at one go). These would be perfect to unlock in-game rather than being microtransactions.
Long story short: if you're not an avid collector of the Blue Blur, Sonic Origins is a good place as any to start with the best Sonic games available. It's the best way to find out why these Megadrive titles are regarded as top-tier 2D platforming even up to this day, and also remind you why the 3D Sonic games will never ever age well.
As for the rest who has seen a lot that's offered by Sega back in the day up to now? You could do worse.
Final Score: 70/100