Disney Dreamlight Valley & Its Life Sim Elements Seem Familiar, But Fun Nonetheless
To say that Gameloft and Disney's latest Magic Kingdom-themed game is a clone of Nintendo's popular life simulation game Animal Crossing is a fair comparison. In Disney Dreamlight Valley, you are a random human being-turned-caretaker of Dreamlight Valley who is tasked with taking care of the namesake village, bringing Disney characters into your place, decorating it and cleaning it up, and also making all sorts of furniture and planting crops to make it your personal Disneyland. Or world, whichever. Point is, Disney Dreamlight Valley is taking a stab at this and is using its plethora of IPs from The Little Mermaid to Moana to make it stand out more than its contemporaries.
For the most part, that's all it needs to do. That, and make it free-to-play. At least, not yet.
When You Wish Upon A Star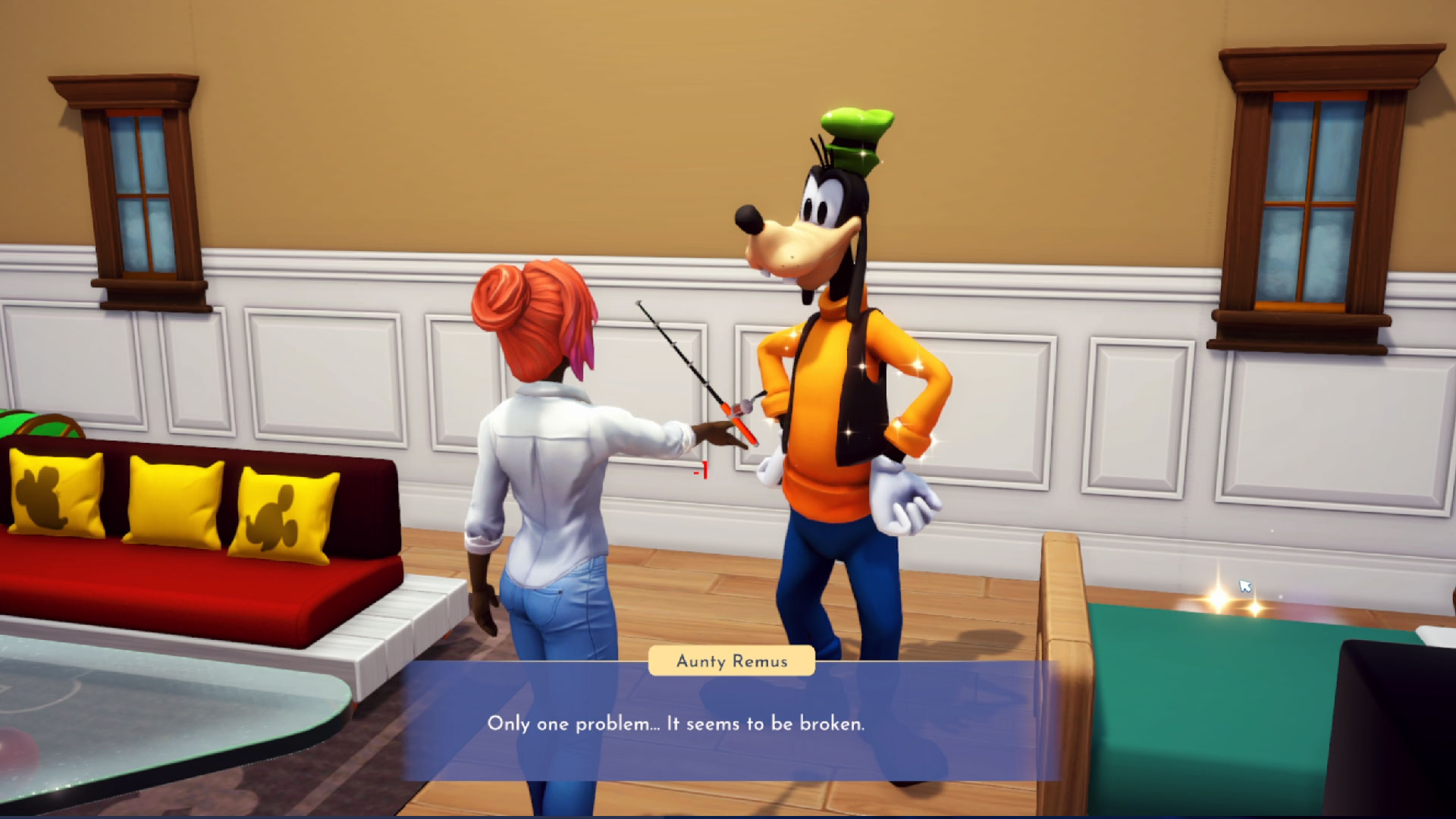 The elephant in the room is that Disney Dreamlight Valley is in Early Access, which means it isn't free to get into from the get-go. The game costs US$29.99 which nets you in-game currency called Moonstones and said Early Access privilege. At the very least, what's there to play and check seems fleshed out for now.
You start off the game as an avatar of your creation; you then become the caretaker of Dreamlight Valley, taking over the former ruler and making friends with the Disney denizens including Sword in the Stone's Merlin, Mickey Mouse, Goofy, and many more. Those earlier tasks we mentioned? These earn you Dreamlight points which allow you to unlock new areas for building, fishing, and farming. The more places you unlock, the more villagers and Disney IPs you can attract to your homestead. There's a plot about the Forgetting that pits you to remake the village so that the Disney characters can remember why they were stuck in Dreamlight in the first place, but that takes a backseat from all the other activities you'll be doing like being pals with Goofy via fishing trips to Mickey having a picnic with you so that he can reminisce about his missing girlfriend Minnie Mouse.
Disney Dreamlight Valley is a game that encourages creativity at the cost of hard work and menial labour. Lots and lots of menial labour. Want to make that special cupboard and brick road tileset? You have to forage for items in the meadows, forests, and beaches. Luckily, you have a slew of magical tools at your disposal. Apart from night thorn-removing magic that's crucial to the Forgetting plot business (clearing those net you Dreamlight magic stones for unlocks), you also have a neverending watering can for hydrating plants and crops, a gold shovel for digging holes and treasure, a camera for selfies, a pickaxe for mining, and a fishing rod for, you guessed it, fishing. All activities involving harvesting and building are simple and to the point; even the fishing minigame requires minuscule input so even haters will find the joy of catching random bass from ponds all the more therapeutic and meditative.
Give A Little Whistle
In fact, Disney Dreamlight Valley's selling point is that it's relaxing. There's just something so addictive and methodical as digging a ton of holes and plotting your makeshift farm just in front of Mickey Mouse's crib, and then randomly heading to the beach you've just unlocked to go fishing. The story quests too require you to take your time, with some of them involving crop-planting and waiting for them to grow to solve them. The game follows the world clock set onto your console/PC system, so it's not like you can speed things up manually. Heck, the game doesn't even have a sprint button, forcing you to take things at a slower pace.
And that's all there is to it with Disney Dreamlight Valley: creating your dream homestead and village filled with characters you love/hate from Disney and Pixar. At least there's no annoying raccoon you have to pay debts and interests fee to; just a bunch of cryptic notes to unlock and a ton of Night Thorns to clear out. If you fancy a Magical Kingdom touch with your farming/life sim game, there's no harm in trying out Disney Dreamlight Valley for its current asking price. It looks good thanks to its kinda-like-Disney-Infinity art style to its chill-and-relax gameplay of tending your crops and building your personal Magic Kingdom. And also going boating with Moana or just cooking with Ratatouille's Remy.
Disney Dreamlight Valley is in Early Access right now and available for PC (Steam).