Disney Dreamlight Valley Guide: All Characters You Can Unlock So Far & Puzzle Solutions
Disney Dreamlight Valley is out in Early Access right now for PC and consoles; do check it out if you love Animal Crossing-style life sim games but need Disney characters to justify your homestead's existence.
Here's a quick guide to the characters and some of the tricky puzzles in the game.
All Characters In Disney Dreamlight Valley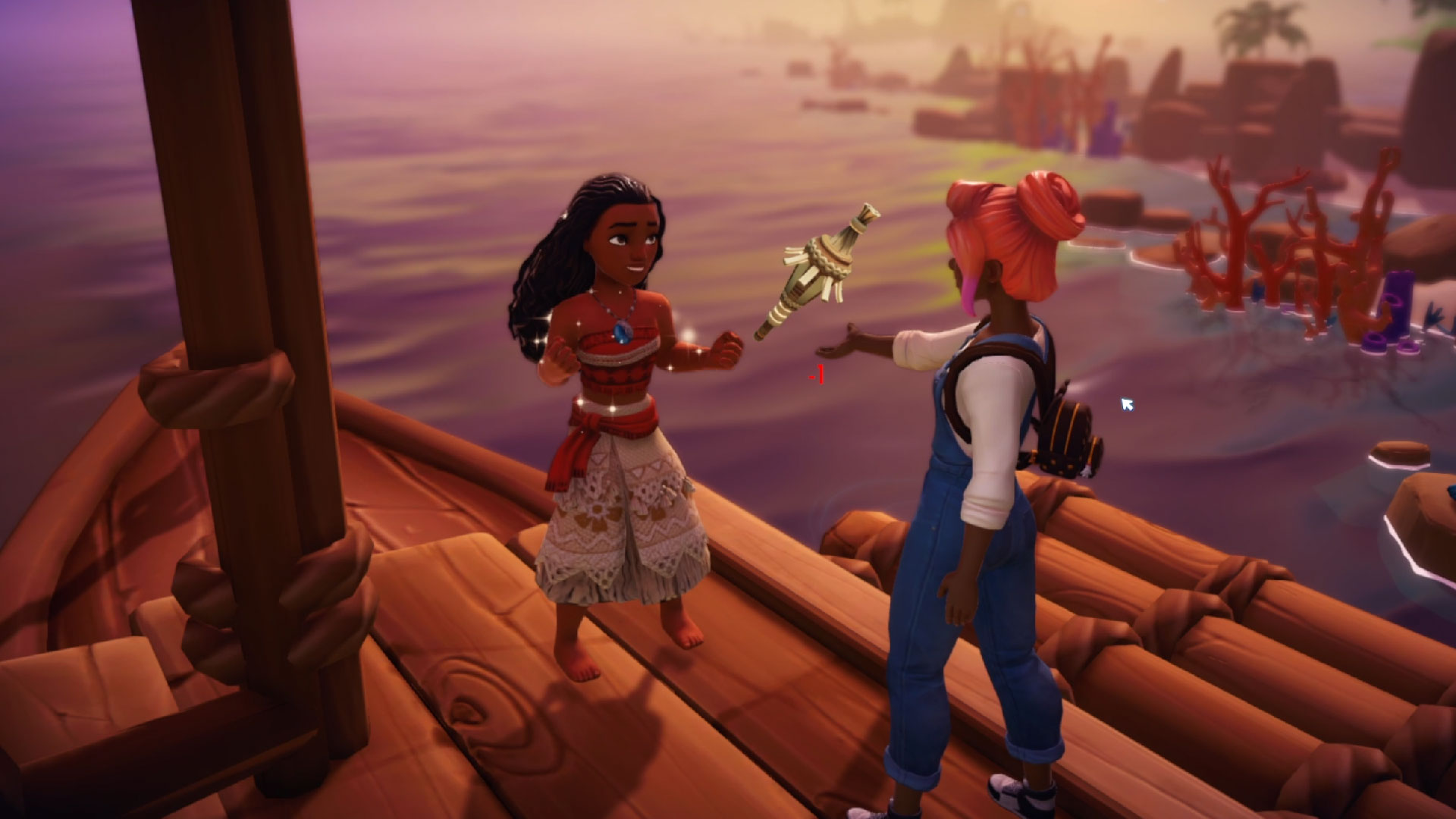 These are the characters you will interact with and encounter in Disney Dreamlight Valley's Early Access:
Merlin
Scrooge McDuck
Mickey Mouse
Goofy
Minnie Mouse
Donald Duck
Mother Gothel
Ursula
Eric
Ariel
Kristoff
You have access to four realms in this Early Access version: Moana, Ratatouille, Wall-E, and Frozen. The game has 26 additional doors that will open eventually, at least closer to the game's full launch which is probably a year away. These are the characters who you can recruit into your village after you've done their respective quests:
Moana
Maui
Remy
Wall-E
Anna
Elsa
Who's Next?
The following characters will eventually be available in Disney Dreamlight Valley:
Beast
Belle
Buzz Lightyear
Cinderella
Olaf
Pumbaa
Ralph
Scar
Simba
Stitch
Sully
Timon
Vanellope von Schweetz
Woody
Who/What's Missing?
There are a few Disney/Pixar films that are conspicuously absent in Disney Dreamlight Valley. To be fair, there's a good chance they're planned for future DLC and expansions/season pass material.
Aladdin
Alice in Wonderland
Big Hero 6
Brave
Coco
Encanto
Hercules
The Hunchback of Notre Dame
The Incredibles
The Jungle Book
Luca
Mulan
Onward
Peter Pan
Pinocchio
Pocahontas
The Princess and the Frog
Robin Hood
Sleeping Beauty
Snow White and The Seven Dwarves
Soul
Tarzan
Up
Winnie the Pooh
---
Dreamlight Valley Mystical Cave Riddles
Mystical Cave Gem Riddle
After you unlock the Dazzling Beach, you'll eventually be led to this quest via Ursula. When you enter the Mystical Cave, you will be barred from entry unless you solve the riddles. Here's the first one featuring 3 statues that are positioned to hold something with its hands.
"Provide the gem that matches best to continue on your hero's quest."
All you need to do here is give a gem to each of the stone statues, making sure the colour of the gemstone correctly matches that on the statue's chest. With one green, one blue, and one red statue, you need to collect a Peridot, Aquamarine, and Garnet, respectively.
Use your magic pickaxe to mine these gems at the following locations:
Peridot – Dazzle Beach or Peaceful Meadow.
Aquamarine – Dazzle Beach.
Garnet – Peaceful Meadow or The Plaza.
When you get each gem, just place them at the statues and the barrier will dissipate.
Mystical Cave Crop Riddle
There will be three statues with patches of dirt in front of them. Next to it is a sign which reads:
"Discover the right crops to grow, to continue on below. One is underground, the other gold and brown. What remains is red and round."
You need to plant the correct crops to unlock this barrier. Here are the correct crops to plant:
"Underground" – Carrot
"Gold and Brown" – Wheat
"Red and round" – Tomato
When you have all three seed types, head back into the Mystical Cave, plant the seeds in front of the stone statues in any order, water them, and wait for them to grow. You must wait 25 minutes before the tomatoes are fully grown, but as soon as they are, the next door will open.
Mystical Cave Cooking Riddle
"The final riddle, let it be known: To cook and eat what you have grown."
This one's easy: just cook the three crops from the last puzzle. The carrot/wheat/tomato combo will net you a 3-star Veggie Pasta. After you cook it at the provided stove in the cave(?), just eat it.
Once you've gone past the barrier, just head to the lake and fish out the Power Orb with your magic fishing rod.
---
Disney Dreamlight Valley Ratatouille Puzzle Guide
After you unlock Remy's Realm, you'll get a quest in La Ratatouille called "An Important Night At The Restaurant".
In this quest, Remy will ask for your help washing dishes and cooking some simpler recipes before he can trust you with his ratatouille on this busy night. However, Remy won't tell you exactly what you need for the ratatouille. You will need to figure it out from ingredients around the kitchen.
All Remy will tell you before you start making his ratatouille is that it is made with "tomatoes, three different Cooked Vegetables, and a spice". Looking around his kitchen, you can find everything from milk and eggs to garlic and fish, so you'll need to choose your ingredients carefully. Here's the recipe/solution:
Tomato
Eggplant
Zucchini
Onion
Any "spice"like basil or oregano
Cook this and you'll get the 5-star ratatouille and the recipe, which should be handy for quests that require you to feed would-be villagers who want 3-star meals and above.