Genndy Tartakovsky is no stranger to the animation world. With hits like Dexter's Laboratory, Samurai Jack, and Primal, you expect his name to mean quality animation work and an epic storyline unlike any other. Nowhere is this more apparent and daring than his latest work 20 years in the making: Unicorn – Warriors Eternal.
The premise is simple: there's a steampunk robot named Copernicus who grants generations of chosen ones with "unicorn magic" powers to combat an eternal evil, whether they want it or not. The titular Warriors Eternal group consists of a mystic monk, an elven warrior knight, and a woman with shade powers & flight, joined by said robot. After many generations of evil-staving, the show's tale focuses in London 1890, where a soon-to-be-wed lady named Emma gets unwillingly zapped with "unicorn magic" powers that give her the shade powers.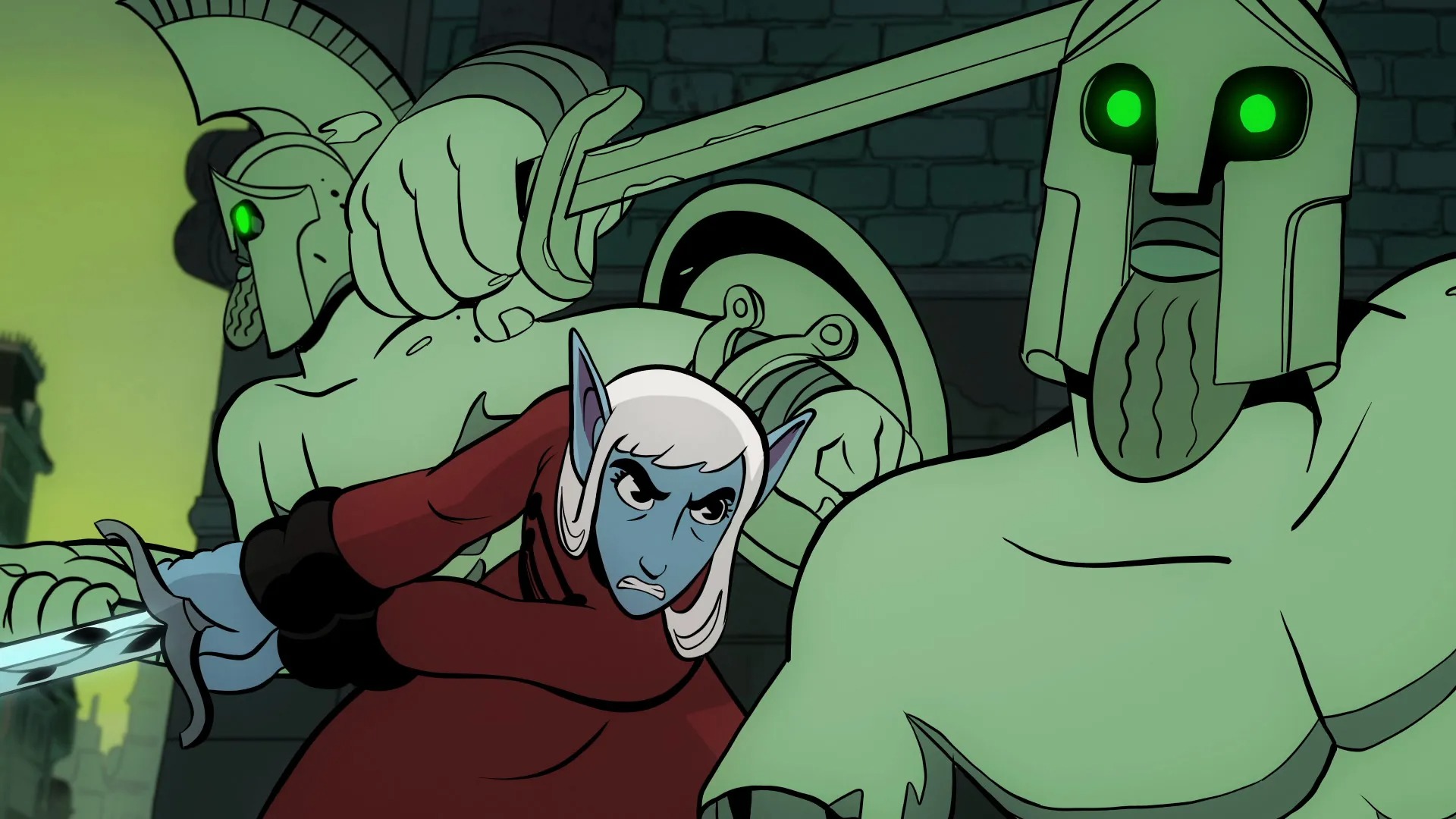 Without spoiling much, the show delves in topics regarding identity, family, and destiny. The heroes chosen here aren't doing it out of goodwill, because they were seemingly forced with these powers by Copernicus, while also bringing up the topic of whether the greater good is all that cracked up to be. Heck, you're getting lot of depth and pathos from a robot who remains silent and can only express itself with gestures and pantomimes; none of this would come across as charming were it not for Tartaokovsky and his team's sublime animation work and talent.
To say the show is beautiful is an understatement. The team combines so many elements while also feeling unique and distinct on its own. I see literal shades of Mike Mignola, Kevin O'Neil's  League of Extraordinary Gentlemen trappings, 1930s Disney-slash-Osamu-Tezuka, French artist Moebius, and Herge's Tintin in this show. And yet it's anything but a ripoff. It is its own gorgeous beast and visual treat that just reminds you faintly of those influences while hammering home the 1890s alternate timeline and frame.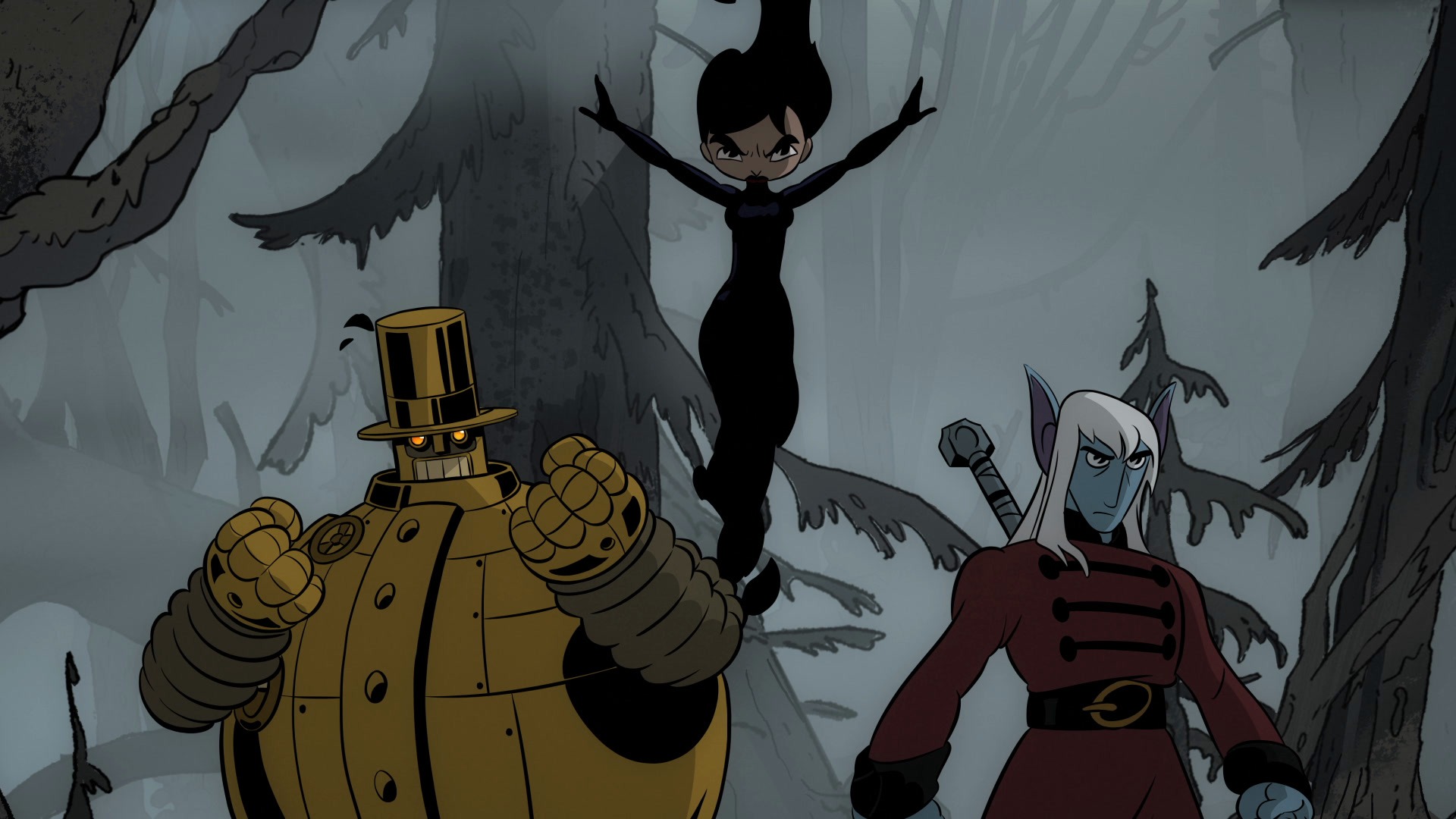 If the first few episodes of Unicorn: Warriors Eternal are just as good as the rest of its season, we are in for an animated treat that's part astounding, part imaginative, and part immersive; all of it culminating in a potential best series of 2023 nomination. The first episode's available right now, so you can judge it for yourself and see if it has the potential to stand side-by-side with the likes of Samurai Jack and Primal.