Ubisoft just unloaded a bunch of gaming news and announcements during Sunday morning, 11 September at 3am GMT+8. And yes, we at Kakuchopurei are using up our off-day just so we can deliver all the gaming news to you because we care.
Anyway, here's what we have on tap from the French company that's full of IPs and terrible office culture stories.
Arguably the most popular fighting game right now, the Smash Bros clone now has new Konami characters.
Ubisoft hasn't forgot about its limbless hero; he'll be in his own DLC in the upcoming Mario XCOM game.
Skull and Bones Is Still A Thing, We Guess…
Riders Republic Is Now In Season 4
A Messload Of Division Games
The Division Resurgence mobile game gets a Dark Zone mode. The Division Heartland is a free-to-play spin-off for PC. A great time for Division looter shooter fans.
Mythic Quest Season 3
The hit TV show on Apple TV about game developers is still ongoing and is still trucking on being funny and entertaining. Here's a synopsis:
"In season three, as Ian and Poppy navigate the gaming world and their partnership at the newly formed GrimPop Studios, Dana is forced to play mediator to her bosses' incessant bickering. Back at Mythic Quest, David settles into his new role as the boss where he truly finds himself in charge for the first time with Jo returning as his assistant — more loyal and militant than ever; and Carol attempts to figure out where she fits in after a new promotion.

At Berkeley, Rachel struggles to balance her morals with capitalism, while a post-prison Brad tries to return to society as a reformed man."
Hit racing game and track-making title Trackmania is getting a next-gen facelift in Early 2023. Features crossplay & cross-progression.
A Heckaton Of Assassin's Creed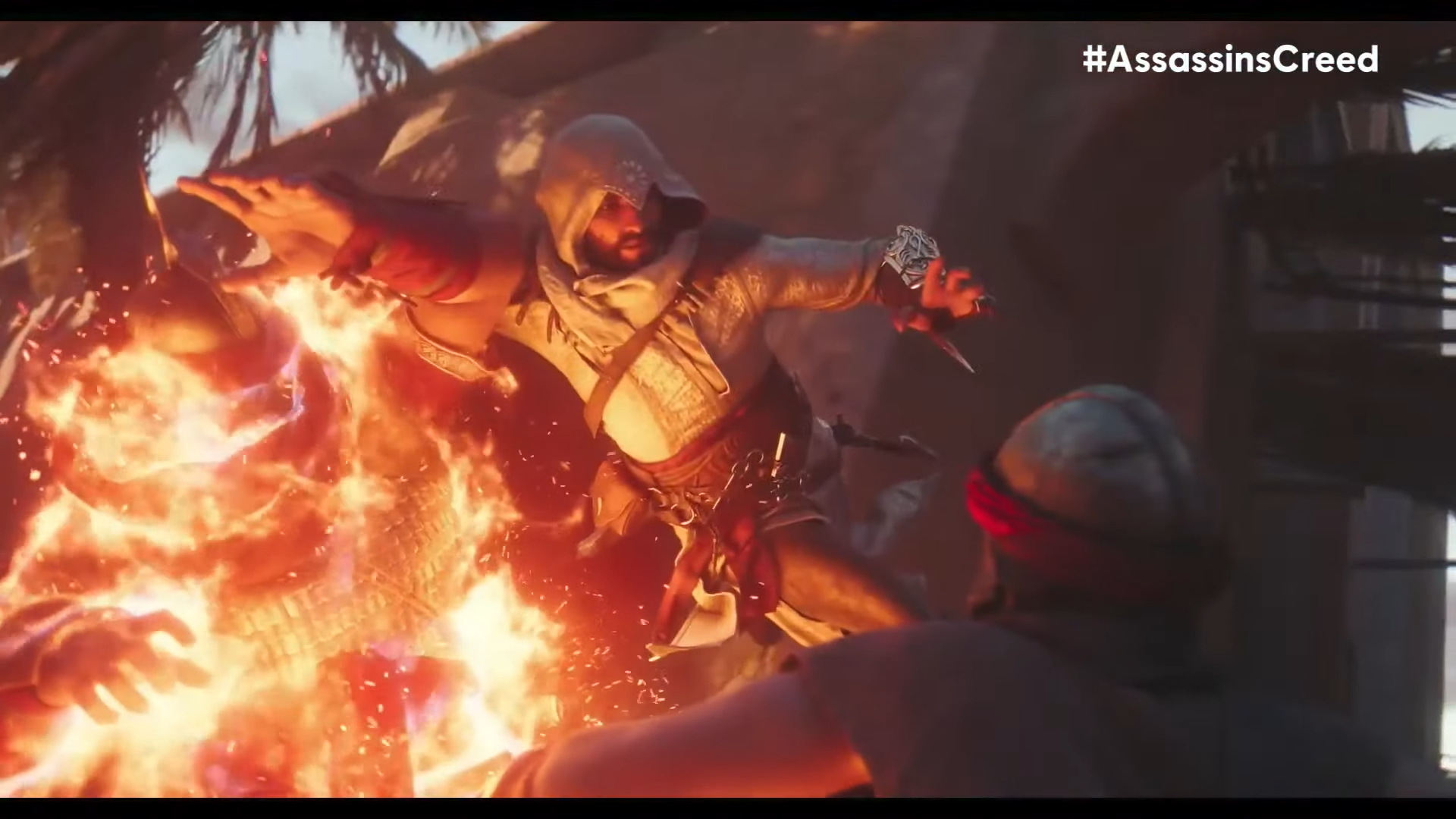 It's a 15-year anniversary party for the AC series, so what better way than to dish out a load of new game announcements?
Assassin's Creed Mirage, a new entry that's going back to its stealth and parkour roots set in Baghdad, stars AC Valhalla's Basim, and the sultry VO of The Expanse's Shohreh Aghdashloo as assassin mentor Roshan.
Assassin's Creed Valhalla's last DLC which wraps up the game's major plot points.
Assassin's Creed Codename Red, the next AC action RPG that takes place in Japan and features ninjas. And also a bunch of other AC games.