By Alleef Ashaari|October 19, 2022|
Konami has launched the YouTube page (English, Japanese) for tomorrow's Silent Hill Transmission, which will premiere at 5 am GMT+8 on 20 October 2022. However, the video accidentally reveals presumably leaked information about what games will be announced in the video description and in its video tags.
At the time of writing, these have since been removed, but here is the proof via screenshots from ResetEra:
The video description listed a Silent Hill 2 remake/remaster: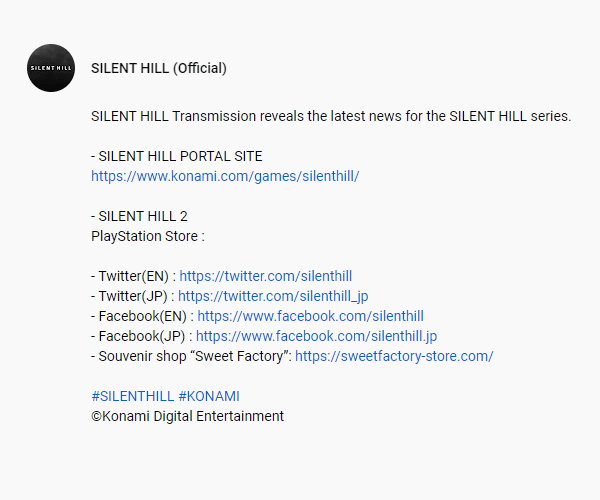 The video tags reveal the following keywords:
Ascension
Interview
KONAMI
PlayStation
Return to SILENT HILL
SILENT HILL
SILENT HILL 2
SILENT HILL Transmission
SILENT HILL f
SILENT HILL: Ascension
Steam
Teaser Trailer
Stay tuned for our coverage of the official reveal tomorrow morning. Excelsior!