Halloween is upon us and there's no better way to celebrate it than to talk about our favourite hair-raising moment in video games. Be it horror games or just horror bits in regular games, here are our picks.
These are the scares no gamer saw coming.
Resident Evil Village's House Beneviento
Capcom's recent Resident Evil is a combination of the best parts of Resident Evil 4 and Resident Evil 7, right down to the crazy castle and swampland. But the standout moment of the game is when it removed your ability to use guns at one point in a house with a psychopathic doll running the show. After solving a bunch of puzzles, the room goes dark and you have to escape from a giant demon fetus baby thing with the most unnerving cry and screeching sounds ever.
Batman Arkham Knight's Man-Bat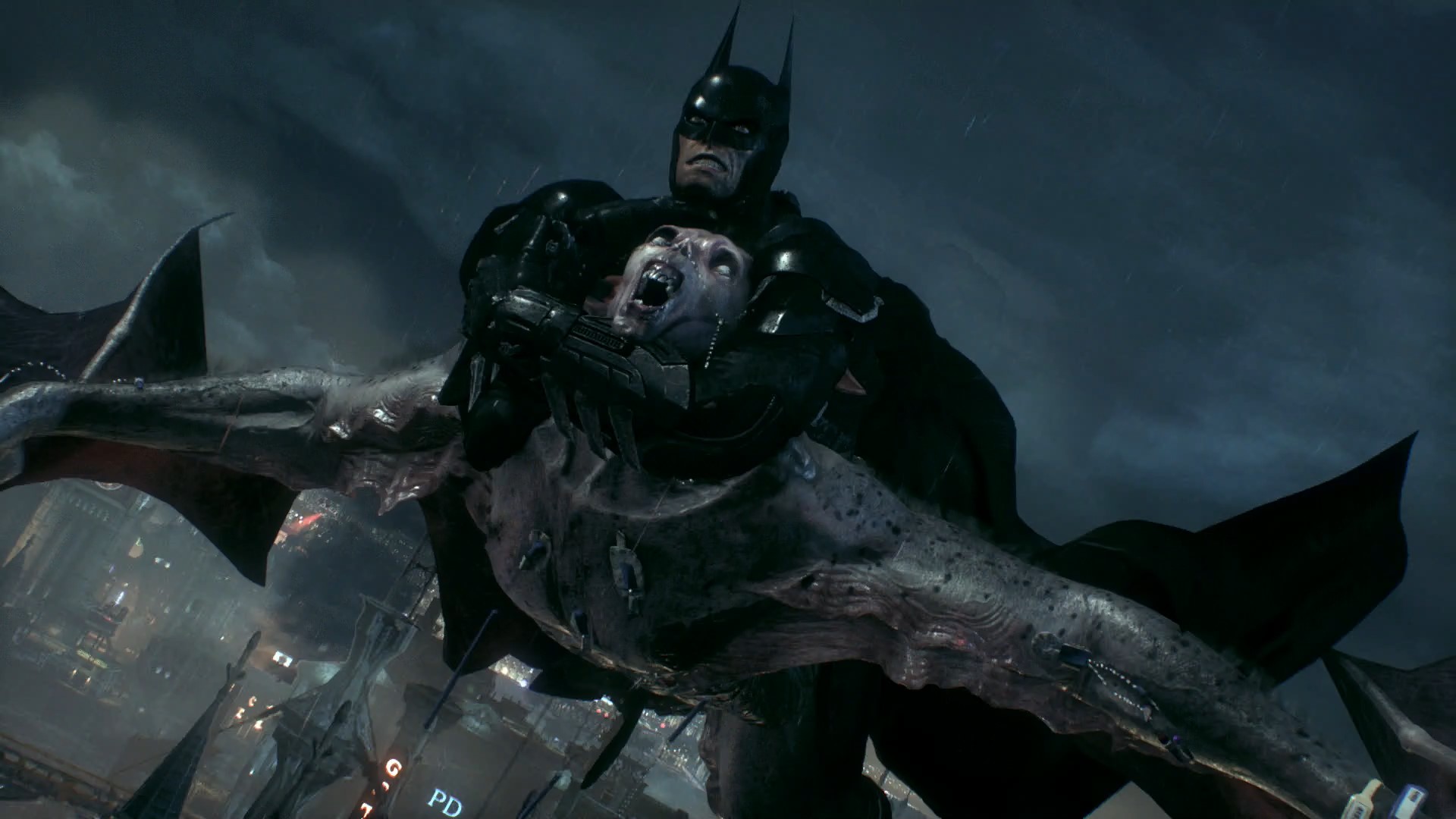 What Rocksteady nailed in their Batman Arkham games, apart from everything else like action and story and open-world design, are the jump-scare moments. We got a taste of that when dealing with Arkham City's Scarecrow's boat, but that bit with Man-Bat/Kirk Langstrom deserves top honours.
You're busy scaling the roof and gliding as Batman, when Man-Bat pops up and scares the bejesus out of you. No warning, no cues whatsoever. It's a perfect way to introduce a new villain into the scene; keep it secret and don't let anyone in on it.
Dead Space 2's Eye Check-Up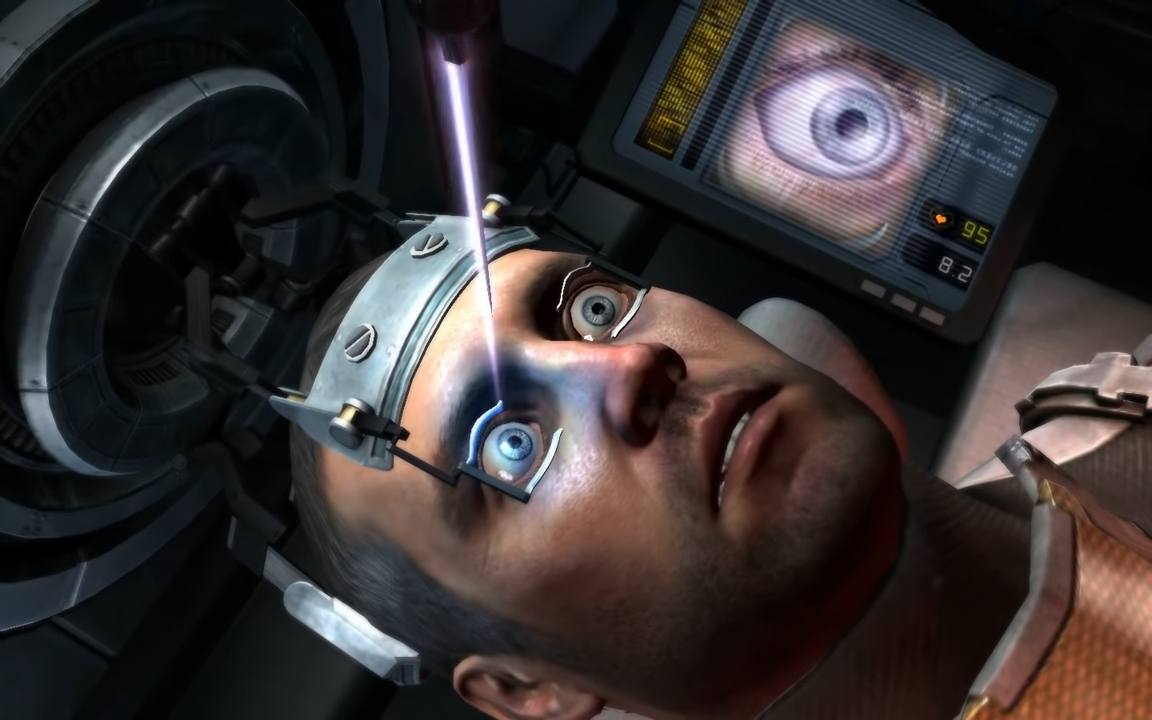 If you prefer unnerving and unpleasant shock gore, how about failing this special segment in Dead Space 2 where Isaac needs to stick a needle in his eye. Players need to steer a laser pointer over his eye while making sure his heart rate is low. If it's high, well….
Dead Space 2's Return To The Ishimura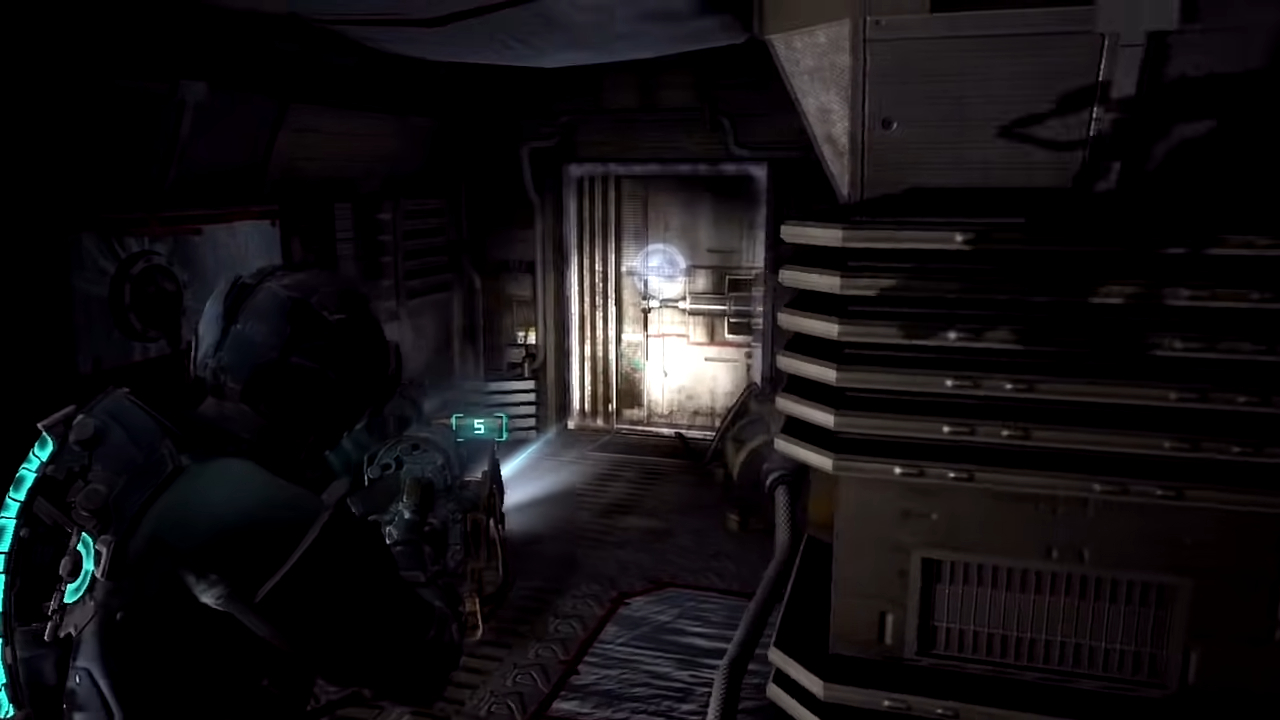 At one point in Dead Space 2, you'll have to return to the first game's ship the Ishimura. Basically not much happens in the first half of the trek, which makes the audio and atmosphere all the more unnerving, like you're waiting for something to happen. It'll come, of course, but the build-up here works so well. Kudos to the Visceral Games team for their soundwork, because that's pretty damn important in a horror game that really wants to get you immersed in all its scary vibes.
Legend of Zelda: Majora's Mask's Atmosphere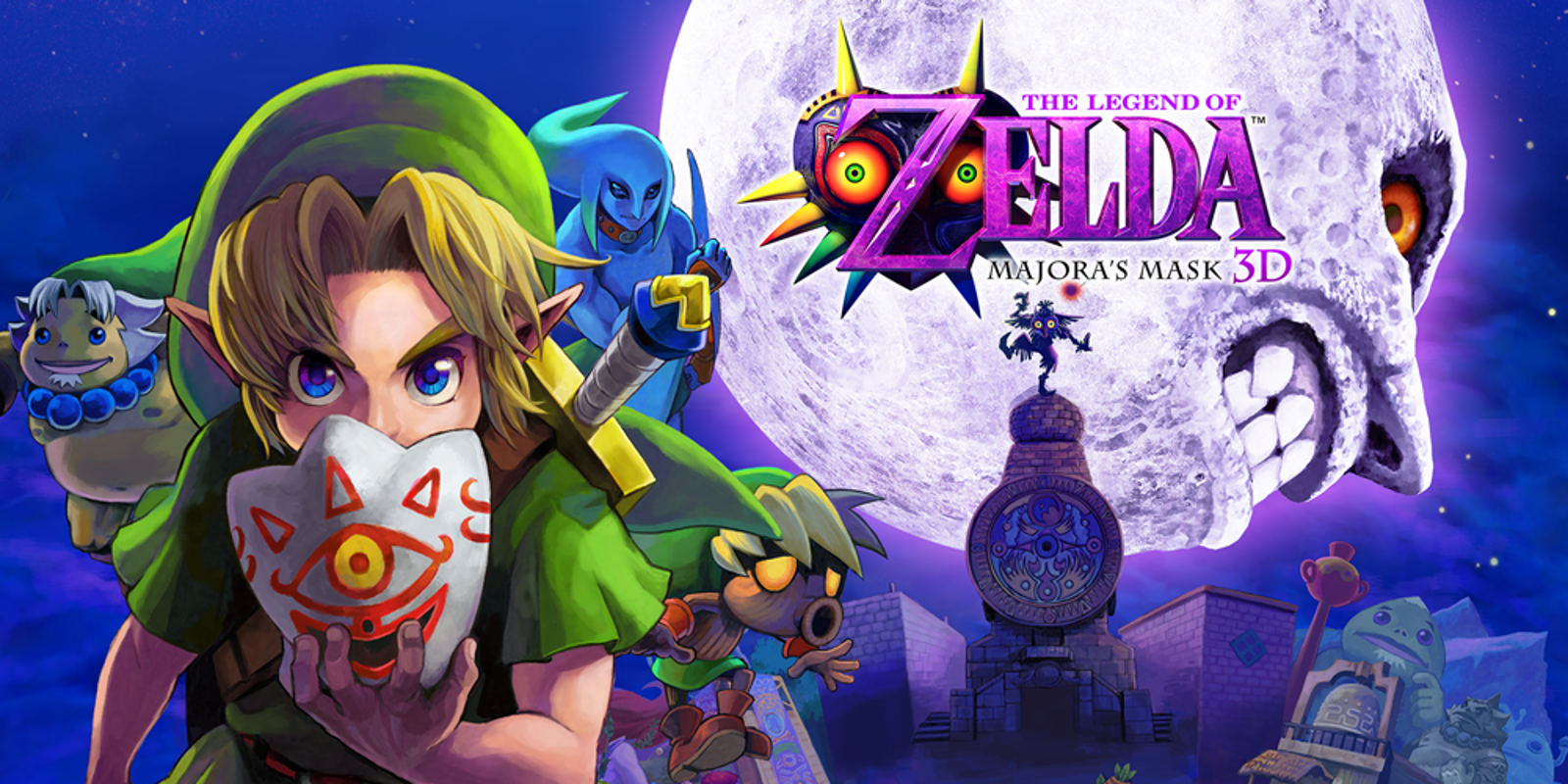 Horror elements in a Zelda game? Yes, indeed. Let us explain.
The Legend of Zelda: Majora's Mask is an enigma: while not a straight-up spooky game, everything about it from its design to its HOLY CRAP WHAT IS THAT FACE IN THE SKY that's going to crash and destroy the earth in 3 days is unnerving.
If Darren Aronofsky and David Lynch start making Zelda games and kept it PG, you'd get something like Majora's Mask. It's not a scary game, but just a bizarre one that makes you uncomfortable and restless.
Resident Evil 3's Nemesis (PS1 version)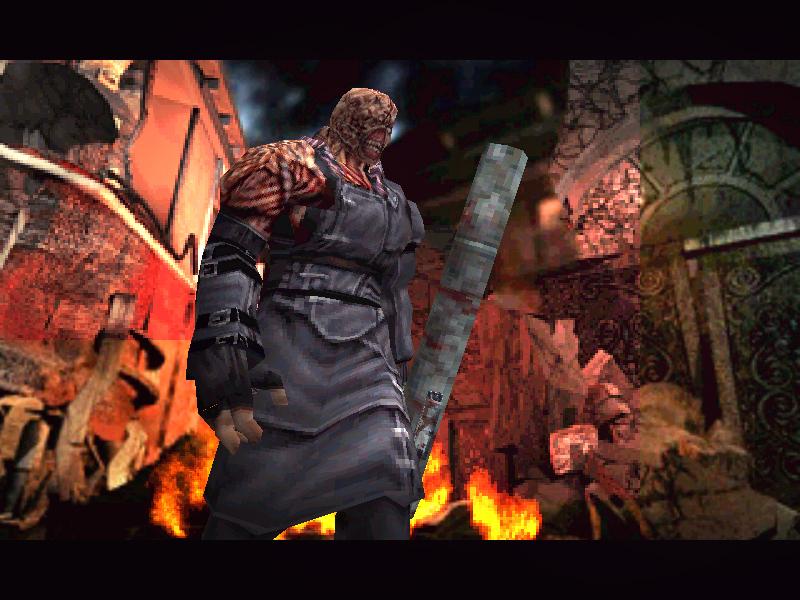 Yes, we usually put in scares like the Resident Evil Dobermann and the Resident Evil 2 door zombie bit. But props have to go to the third game where you just need to utter one name to strike fear into the hearts of gamers in the late 90s: Nemesis.
This giant mutant man would jump out at unexpected intervals to kill Jill Valentine. He's a tough person to take down and he's fast; you can only temporarily incapacitate him/it using whatever you have on your blue tanktop and miniskirt.
We know that these are scripted moments, but back then we didn't know any better and it was exhilarating, pulse-pounding, and frightful at the same time. At the very least, this Nemesis is a tad more random and shocking than the one we got in the Resident Evil 3 2020 remake.
Grand Theft Auto V's Ghost
Rockstar's last open-world game is packed to the brim with detail that took over player's lives since its 2013 debut. From easter eggs to even a backstory about ghosts, there are just so many secrets to find.
One of them is the ghost of Leonara Johnson. If you head down to the side of Mount Gordo around 11.30pm-midnight, you'll see her spirit wandering around. Furthermore, input the url "whokilledleonarajohnson.com" in your phone's web browser and you'll see a full cross-reference of the actress. We figured the first few people who came across this apparition got the fright of their lives.
Manhunt's Entire Tone
While we're on the Rockstar Games' appreciation express, we should bring up the shock and awe of Manhunt. Playing as a guy stuck in a sadistic game show filled with psychopaths and smothered in a David Fincher crime film aesthetic? Yeah, that's a recipe for a disturbing game.
From your paper bag kills to your shanks, it's all morally downhill for the protagonist here as he has to indulge his audience with the killings and escaping from the maze. And you're not some good guy here; you're responsible for the violence on-screen.
PT's Talking Fetus
Rest in peace, PT/Silent Hills.
Your idea and demo may be s***canned, but your legacy lives on. From the jumpscare you get when you pick up that phone to the creepy bloody refrigerator suspended in mid-air in the corridor, PT has its eery and horrifying moments.
But nothing compares to the sight you see in the game's dimly-lit bathroom where an unborn baby lies in the sink, trying to speak. The sad part about all this is that the supposed director Hideo Kojima could have pulled all the stops in a final game that will never ever happen. Thanks Konami!
Half-Life 2's Ravenholme
Half-Life 2 is known for putting in the power male fantasy in the guise of a scientist who is handy with a crowbar. That is, until you come across Ravenholm. The first few moments in this area is just flat-out eerie and dangerous; this is where you get to fight the poison head crabs and fast zombies.
And then you have Father Grigori. All I can say is that he's quite a character. It's nice to know that in a game where you're pretty much godlike with the gravity gun, you can still be a tad helpless in some areas so that you treasure your digital mortality even for a short bit.
The Last Of Us Part 2's The Rat King Fight
You're playing as Abbie, a pretty tough father figure-killing woman with army training. In one segment, you're stuck in an abandoned Seattle hospital with limited weaponry, and you have a giant zombie amalgamation called the Rat King hunting you down. The build-up leading to this, along with the actual escape and fight, is pretty nerve-wracking and horrific to look at. It sure didn't fix TLOU2's story problems, but this moment is what makes many gamers still push on through because of how frightening and exhilarating it is.
Fallout 3's Andale Mystery
And let's cap off this feature with one of our scarier moments from a post-apocalyptic RPG: Fallout 3. While the ghouls and deathclaws are scary in their own right, nothing in the Fallout 3 side missions can top the Andale mystery as the creepiest moment in the game by far.
The town of Andale is labeled the "winner of the best town in the USA", but the place itself is a little too happy-go-lucky. After some ransacking and digging, you find out that the place is a hotbed for cannibals and inbreeding. Yikes….
If you accuse townsperson Jack of being a flesh-eating maniac, you'll have to kill everyone and escape the place. He, his wife Linda, and the townsfolk were going to make you their next meal, so you might as well speed up the kill-or-be-killed process, right?
Resident Evil's Bad Dog
Who could forget this PS1 classic moment where not one, but TWO zombie Dobermann jump through the mansion windows as you're backtracking? The graphics, the music, and the intentional tank controls just make this all the more harrowing to fumble through.
Resident Evil: Director's Cut Mansion Basement Track
It's MIDI horns used in the worst way possible. Horror for your earbuds, basically.
Got a scary or dread-filled moment you'd like to share? Let us know on the comments below or on our Facebook page.