In the latest action-adventure epic sequel God Of War Ragnarok, which is out right now for PS5 and PS4, as well as being reviewed positively, you can collect artifacts called Kvasir's Poems.
When you read them in your Artifacts and Collectibles tab, you'll realize some of these writings sound a bit familiar.
Heck, even one of them is a haiku and has a mark on the front cover that looks similar to a mask worn by a samurai in a PlayStation exclusive. And isn't "specter" synonymous with "ghost"?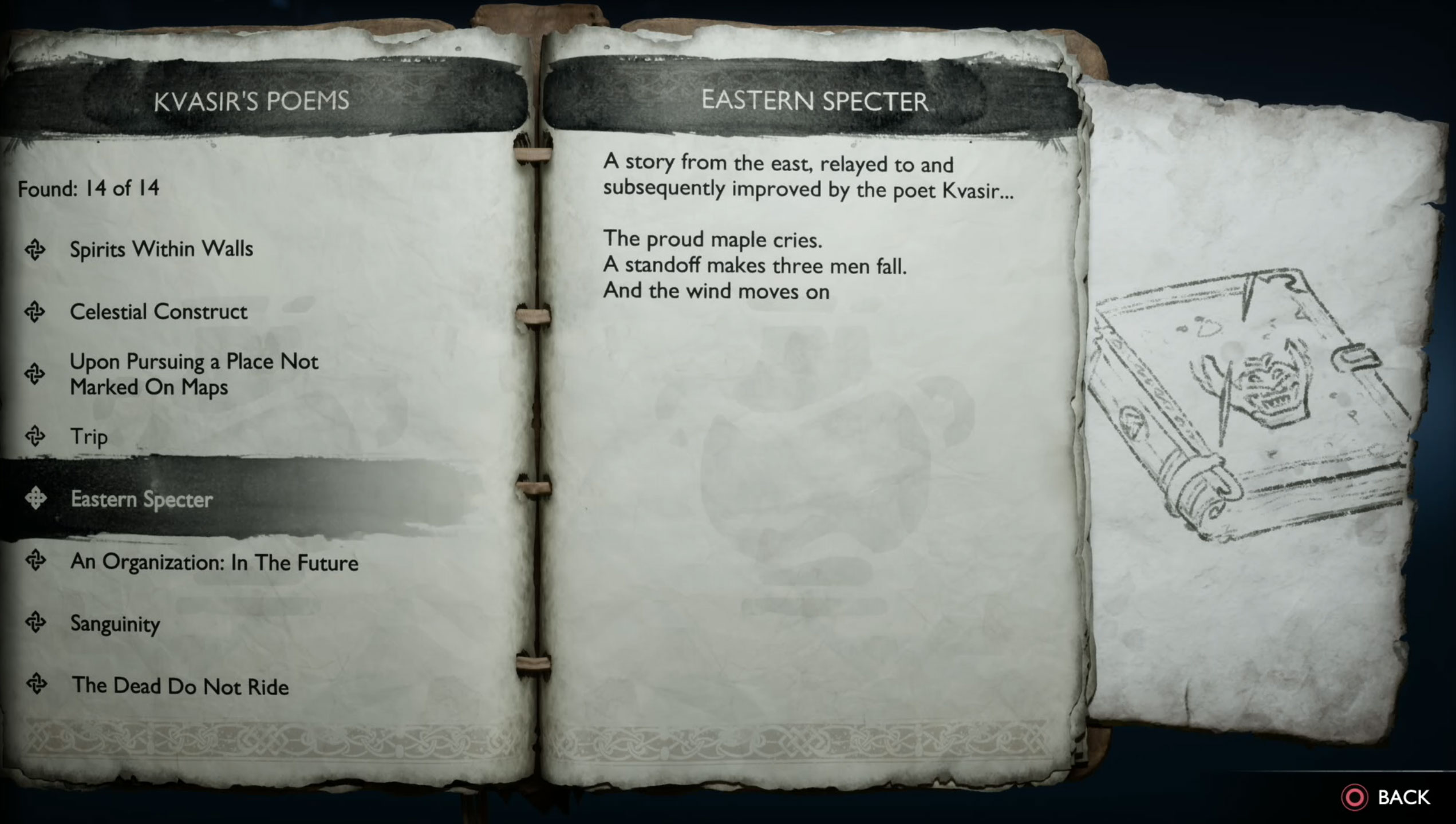 That's because Kvasir's Poems are references to PlayStation games. Even some Xbox games (that were originally PlayStation exclusives) get a mention or two! Well-played, Studio Santa Monica.
Check out the video for the walkthrough on how to get each one of them, as well as find out which games the poems are referring to.