For the rest of the list, head here. For #5, head here.
#4. Cult of the Lamb (PS5, Xbox Series X | S, PS4, Xbox One, Switch, PC)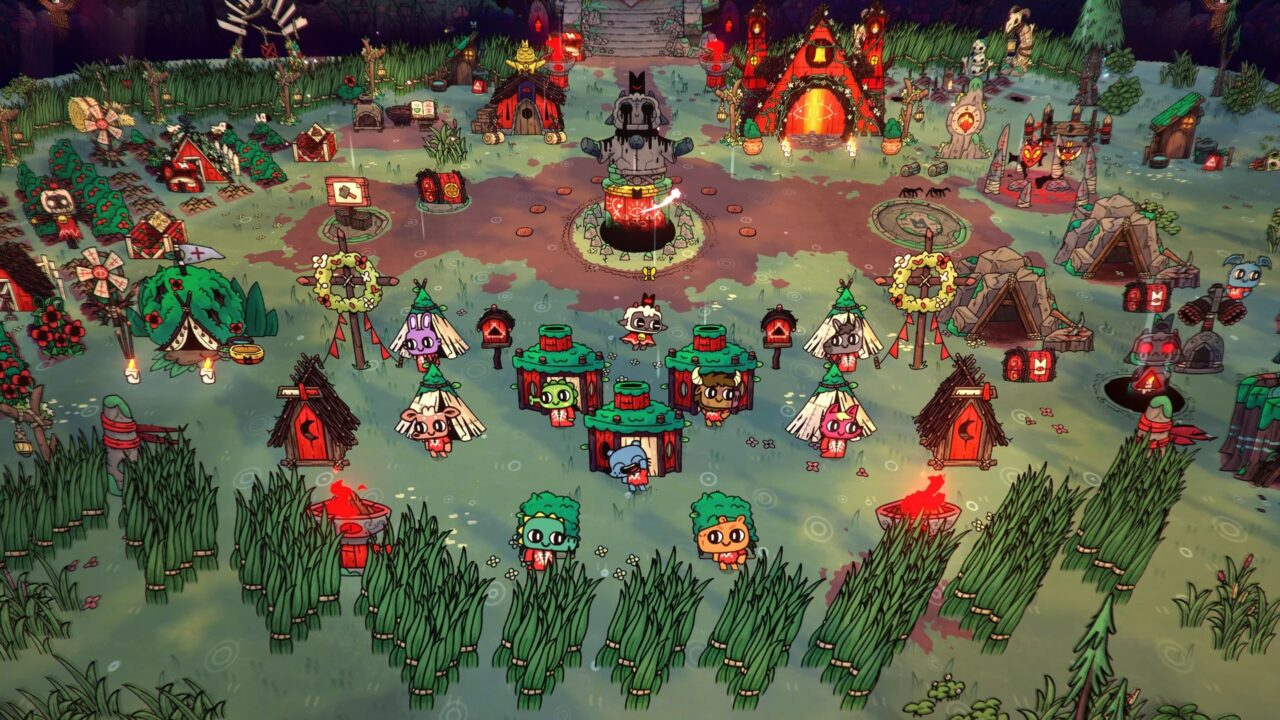 The silence of the lambs. Literally. The real meat of Massive Monster's Cult of the Lamb is the cult management and cult simulator mechanics. It's a very enjoyable and fun mini town-management type of game, where you build buildings and do favours for your cultists, hold sermons and perform rituals, giving you either experience or other buffs.
The adorable factor alone is good enough, but there's also a great and suitable soundtrack as well. The game doesn't take itself too seriously, but it can still be gory and sinister since it's still about cults and brainwashing people into joining them. The fact that it's rogue-lite also ensures that no two games are alike and that increases the game's replayability factor.
The overall concept of this game is both creative and funny as hell. You've been resurrected and given a second chance at life, but as a cult leader who brainwashes, embezzles, extorts, and feeds your followers poop. You can't help but smile and giggle while you play the game. There's no other game quite like Cult Of The Lamb and that makes it stand out, even as an indie title.
Related