The eleventh episode of Star Wars Andor is now streaming on Disney+ Hotstar Malaysia. I'll be discussing heavy spoilers so if you haven't seen it or want to avoid spoilers, now's your chance to stop reading.
Check out my spoiler-free review of Andor here.
The Andor series will explore a new perspective from the Star Wars galaxy, focusing on Cassian Andor's journey to discover the difference he can make. The series brings forward the tale of the burgeoning rebellion against the Empire and how people and planets became involved. It's an era filled with danger, deception and intrigue where Cassian will embark on the path that is destined to turn him into a rebel hero.
Diego Luna returns as Cassian Andor and is joined by cast members Genevieve O'Reilly (who will portray a young Mon Mothma), Stellan Skarsgård, Adria Arjona, Denise Gough and Kyle Soller. The executive producers are Kathleen Kennedy, Sanne Wohlenberg, Diego Luna and Michelle Rejwan. Tony Gilroy is the creator and showrunner.
In the meantime, check out my interview with Andor actors Kyle Soller and Denise Gough by heading over here for the written article, or you can watch the entire interview below:
Check out my breakdown of the first three episodes of Andor, Episode 4, Episode 5, Episode 6, Episode 7, Episode 8, Episode 9 and Episode 10 here.
Check out my breakdown of Obi-Wan Kenobi Episode 1 and 2, Episode 3, Episode 4 and Episode 5 here.
You can check out my previous breakdowns of The Book Of Boba Fett Episode 1, Episode 2, Episode 3, Episode 4, Episode 5, Episode 6 and Episode 7 here.

B2EMO Mourns Maarva's Death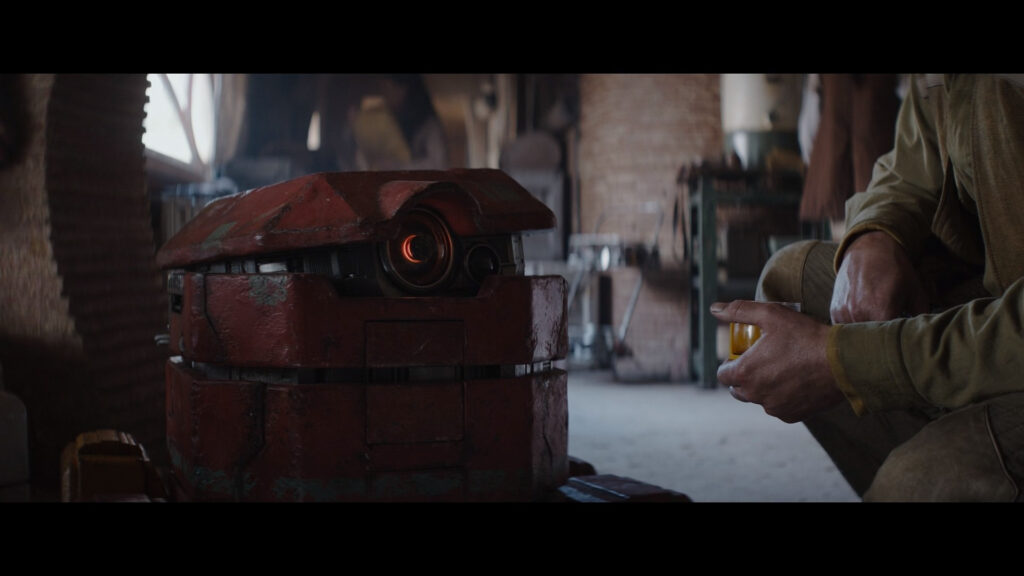 This episode opens with the bombshell that Maarva (Cassian Andor's foster mother of sorts) has died and that her droid, B2EMO, is grieving over her death.
Natives Of Narkina 5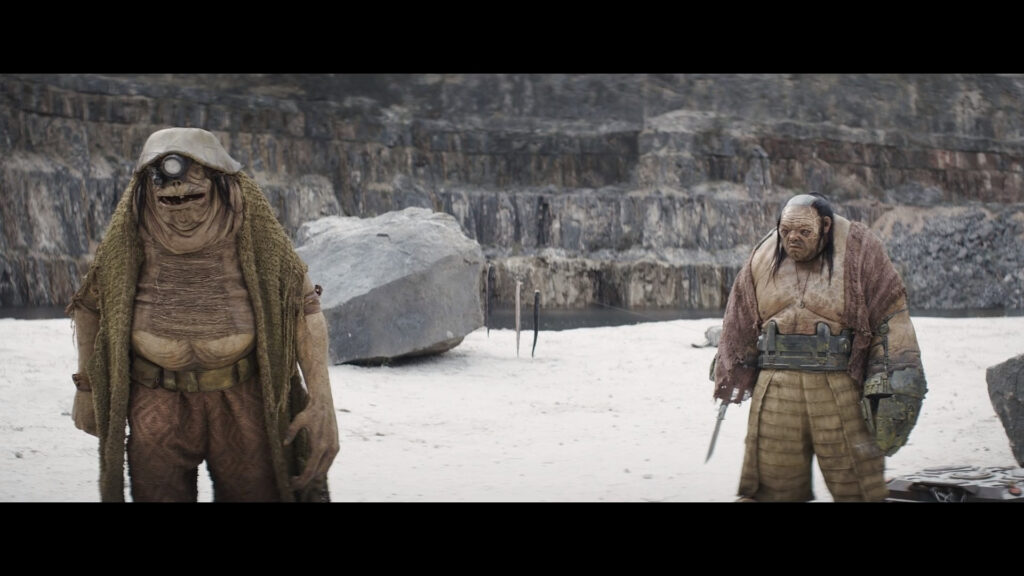 Our first look at the native alien species of Narkina 5.
Mon Mothma Was Funding Luthen's Rebel Activities
Mon Mothma reveals that she's been funding Luthen and his Rebel cell with a whopping 100,000 credits every month but that it's been harder lately because of inspection by Imperials.
However, after the events of the Aldhani heist, her bank account has been frozen and 400,000 credits are missing.
Luthen Wants Saw Gerrera To Abandon Anton Kreegyr & His 30 Rebels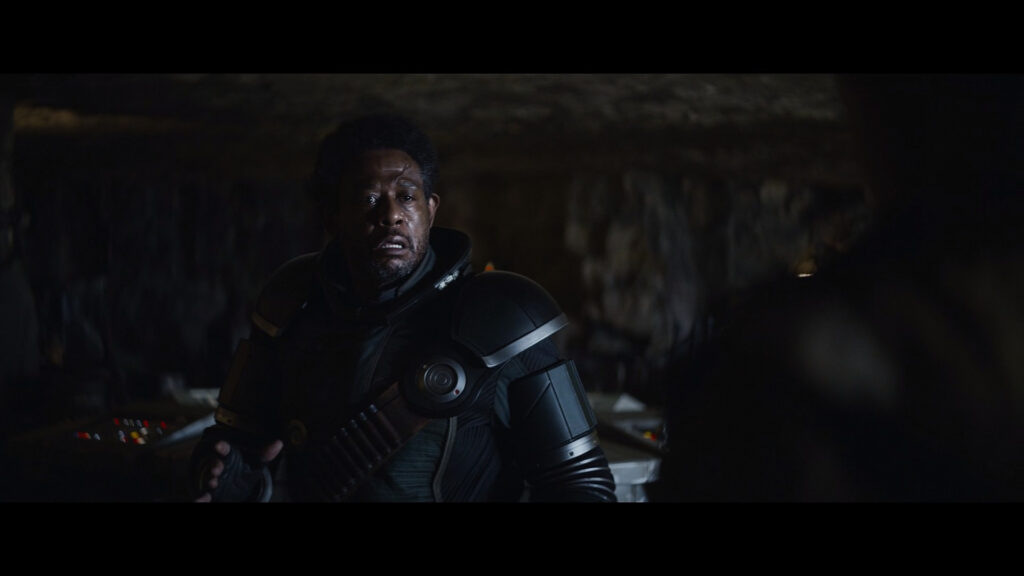 The various Rebel cells are planning a new attack led by Anton Kreegyr and his 30 rebels, but Luthen doesn't want Saw Gerrera to join because he wants to sacrifice Anton and his men in order to protect his own inside man in the Imperial Security Bureau (ISB).
An Imperial Cantwell-class Arrestor Cruiser
The Imperial Cantwell-class Arrestor Cruiser has only appeared once before and that's in an Imperial recruitment propaganda film in 2018's Solo A Star Wars Story.
Ending On A Sunset Scene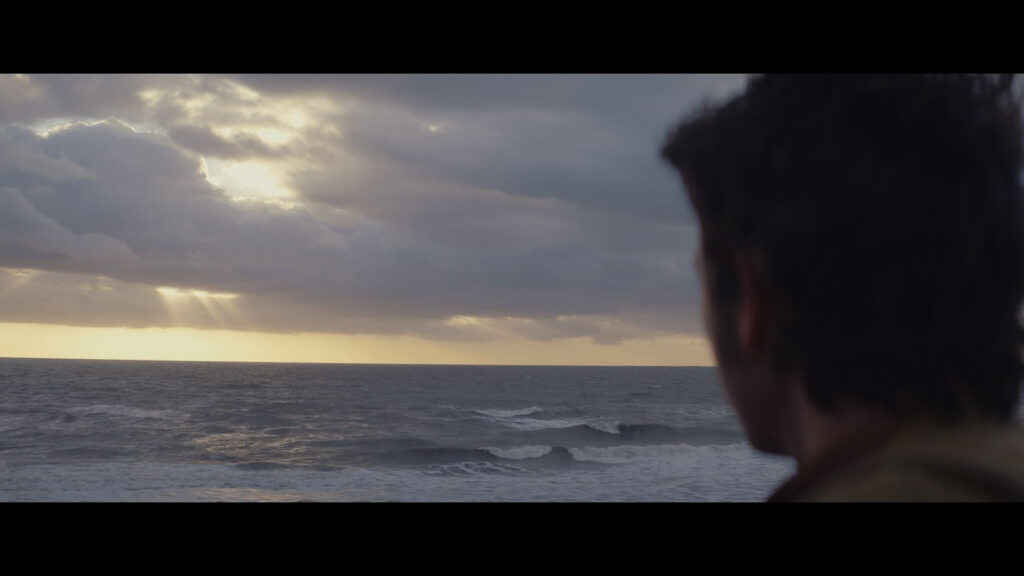 Sunset scenes have always been iconic scenes in the Star Wars franchise. Andor Episode 11 ends with a sunset as Andor learns of his mother's death. He even says to Xan (who is on Ferrix) that "she'd be proud of me".
This mirrors the ending of 2016's Rogue One A Star Wars Story, when Andor told Jyn Erso that her father would be proud of her, which also happened in a sunset scene.
Only one episode left and it's the Andor Season 1 finale next week. Until then, excelsior!