Dragon Age: Absolution Keeps The Awesome Adaptation Train Going, With Some Caveats
Is there any other adaptation of an existing video game that can top the likes of Arcane: League of Legends and Cyberpunk Edgerunners this generation? Not really, if we're being honest. However, the latest Netflix animated series Dragon Age: Absolution comes close.
Thick As Thieves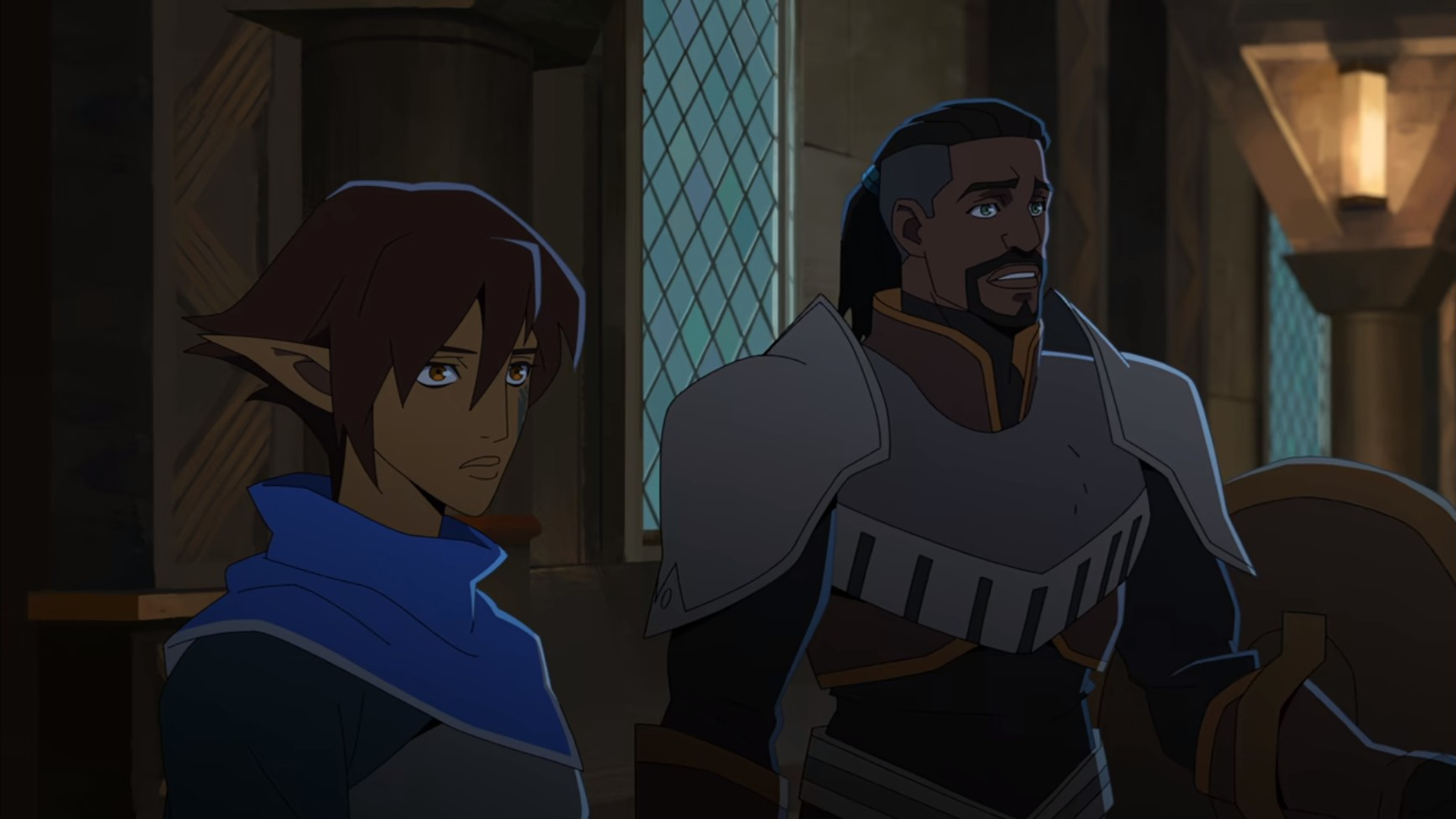 Based on the hit EA and Bioware RPG fantasy series, Dragon Age: Absolution takes place after the events of Dragon Age: Inquisition and focuses on a runaway slave elf Miriam (Kimberly Brooks). She and her party member pal Roland (Phil LaMarr) is roped into a well-paid mission arranged by the thief Fairbanks (Matthew Mercer), with her ex-lover Hira the mage (Sumalee Montano) somehow convincing her on such a dangerous mission. The artifact, the Circulum, they're stealing is in the Tevinter Imperium, a place known for its mages and enslaving elves.
You can see why Miriam is hesitant, but she still holds a torch for Hira so off she goes, bringing her infiltration and assassination skills to help the group. To complicate matters, Tevinter magister Rezaren attempts to unlock the secrets of the Circulum while her loyal Knight Commander Tassia is concerned about him going too far.
The action and animation work is stellar to watch. While not as iconic as the aforementioned adaptations at the start of this review, Dragon Age: Absolution is no slouch with its depiction of the world, and what a well-armed party can do to a bunch of Tevinter foot soldiers. Each character gets their time to shine with the fighting and the epic spellcasting, particularly how antagonist Rezaren (Josh Keaton), Hira, and Quanari mage Qwydion (Ashly Burch) get things done with a mix of explosions and blood magic. It's quite a spectacle, to say the least.
Dragon Age: Absolution keeps true to what a Dragon Age game is about: character relationships and fallouts. They're complex and dynamic here, with Miriam and her backstory tying in with Hira and everyone else, making you wonder if she can truly run from her past or confront it. We also suspect Qwydion, Tassia, and Roland to be fan favourites as they add a lot more charm, badassery, and levity to a pretty serious plot about a heist-gone-wrong in one of Dragon Age's worst places to be in if you're an elf. The show mixes in romances, toxic relationships, burgeoning friendships, and betrayal all in one cohesive and laid-out package.
Which is why it's a little depressing that the show is only six episodes. As good as the whole experience, this amount isn't enough to go in-depth into the game's huge backstory and lore, thus a lot of info in the show requires a lot of prior research from its viewers.
Dragon Age: Absolution is a great show that respects the source material with its complex characters and lovely action, though it could benefit more from an extra episode or two. Fans of the series will enjoy every minute of this, especially with some of the surprises in the last few episodes. You know an animated Netflix adaptation is worth its weight in gold when the most stoic of fans want to see characters make an appearance or even be party members in the next Dragon Age mothership title.
Final Score: 70/100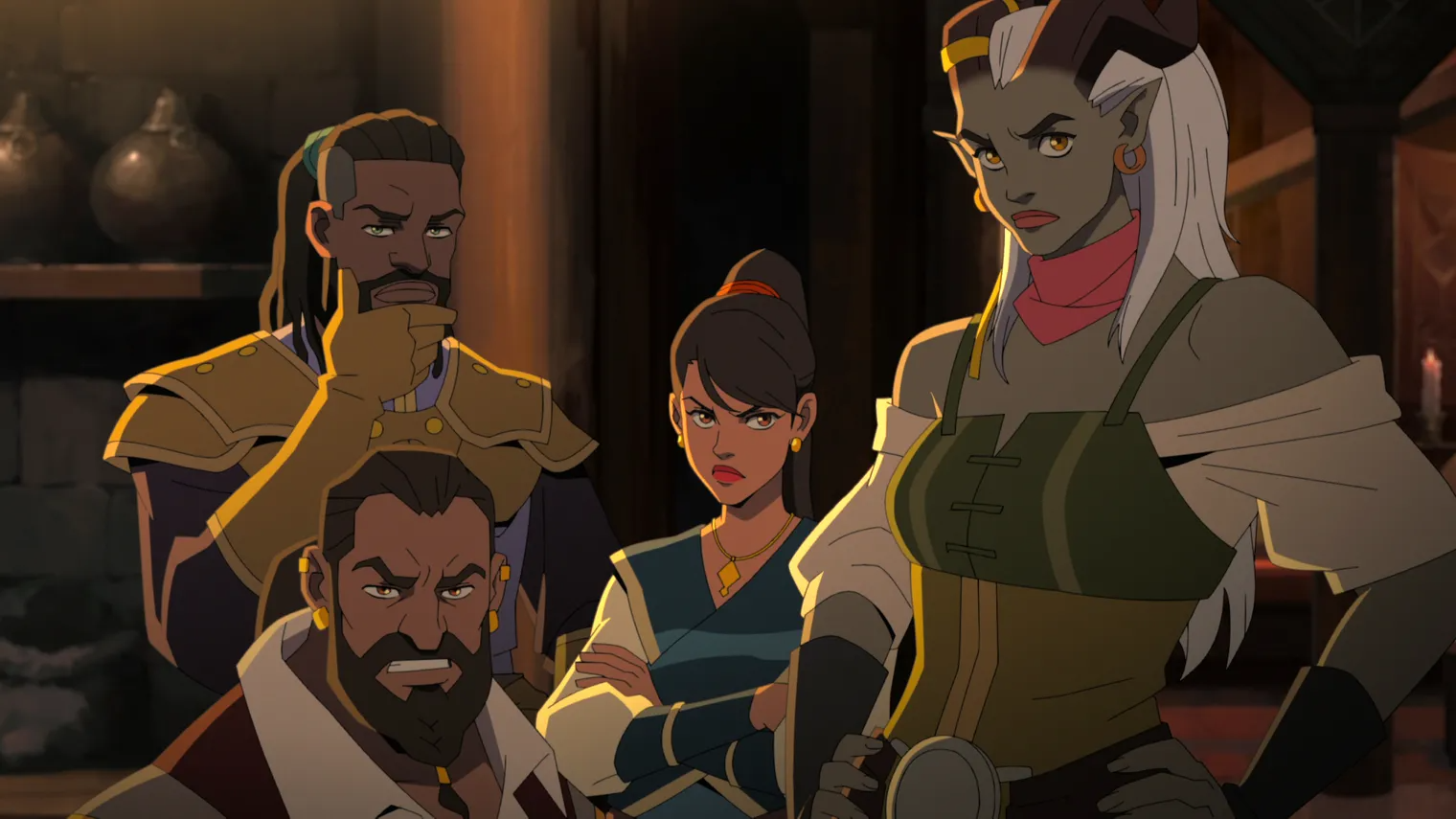 Related