Platforms: PS4, PS5, Xbox One, Xbox Series X/S, PC, Nintendo Switch
Genre: Indie, Platformer, Action-Adventure
Swedish developer Zoink Games was responsible for Lost In Random, which was one of the best indies in 2021 (check out our review here). Wavetale was also originally launched in 2021 but only for Google Stadia.
Fast-forward a year later and it's finally coming to other platforms. That's great because Wavetale is definitely an action-adventure platformer that's worth checking out.
Waterworld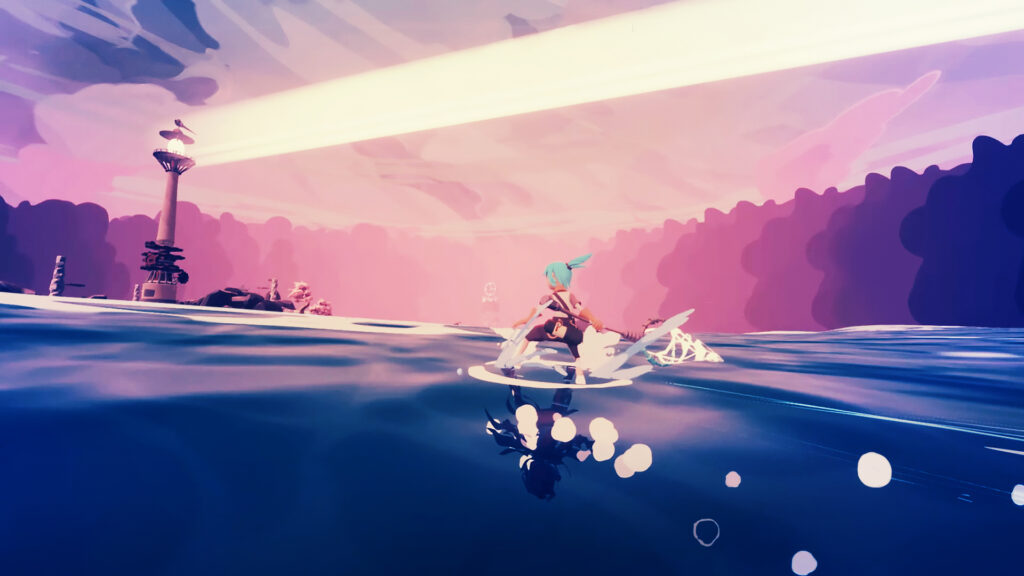 The story in Wavetale follows a teenage girl named Sigrid, who lives on a small island with her grandmother. They are in charge of a lighthouse which helps keep a dark pollutant named Gloom away. However, one day a strange shadow figure pops up, allowing Sigrid to walk, surf and slide on water. Thus, her adventure begins as she tries to help save the world from the creeping Gloom and also find out the truth about the shadow figure.
The best thing about the gameplay in Wavetale is how simple and fluid it feels. I haven't played a game as relaxing and cathartic as Wavetale in a while. The game's world features a bunch of islands on the open sea, and you're generally free to explore it. More areas will gradually unlock as you progress and clear out the Gloom (the dark pollutant). The combat is simple, as Sigrid's only weapon is a net for the entire game, and there are no combos. You basically whack enemies until they die by tapping X (on the Xbox controller).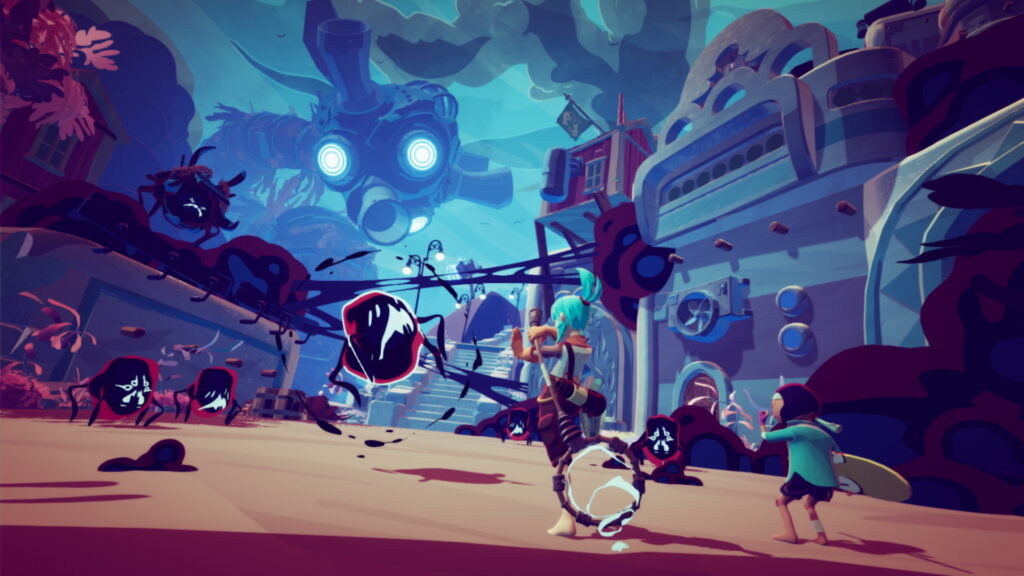 Wavetale is extremely easy and it doesn't offer any challenges in terms of difficulty. As a platformer, none of the puzzles or obstacles requires much thinking either. However, that also makes the game the perfect platformer for you to relax while playing, or to introduce to younger and less experienced gamers. I love how fluid Sigrid feels to run, jump, glide through the air and surf on the open seas. If I had to compare, it feels a lot like playing Spidey in 2018's Marvel's Spider-Man by Insomniac Games or Sonic in 2022's Sonic Frontiers.
Despite the speed of Sigrid's gliding and surfing, it always feels smooth and never awkward to control, with perhaps the exception of the free camera that can sometimes shift to weird angles. Traversing the environment and the open seas is the highlight of Wavetale.
There are also ramps and boosts scattered around the world and the open seas, which makes gliding and surfing even more fun, and makes it feel even more like Spider-Man web zipping in comparison. It all just feels so satisfying and relaxing, almost as if you could feel the wind.
In addition, Wavetale features vibrant visuals and a unique art style, as well as a narrative and story that has more layers than expected. It explores subject matter such as environmental issues, the conflict between the old and the new generations, the effects of war and prejudice, grief and loss, and more.
My qualms with the game are that the combat is too simplistic to enjoy. There are basically only two collectibles in the game. One is a currency which you can use to buy purely cosmetic items for Sigrid since there are no upgrades or progression systems of any kind. Another type is items that look like books, which will add special drawings to Sigrid's journal, adding details about the game's world and characters. There was also a bug that stopped me from progressing and forced me to restart the game.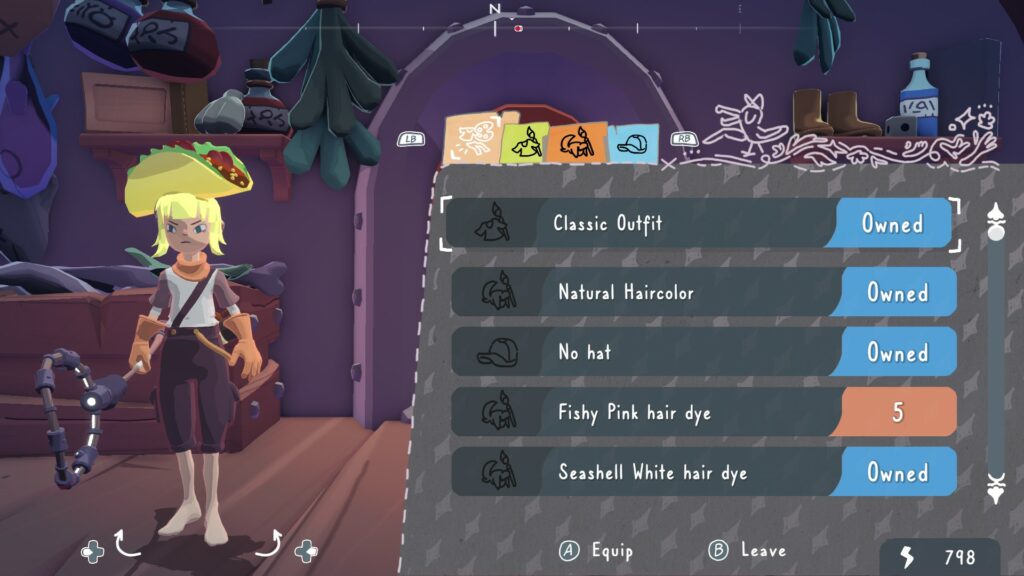 Last but not least, it only took me four hours plus to complete the game. I completed all the time trial challenges but didn't finish all the sidequests, so if I finished the sidequests, it would have probably taken a bit more than five hours at most. That length is perfectly suited to the game's relaxing vibe and gameplay, as they don't overstay their welcome or become repetitive.
Surf's Up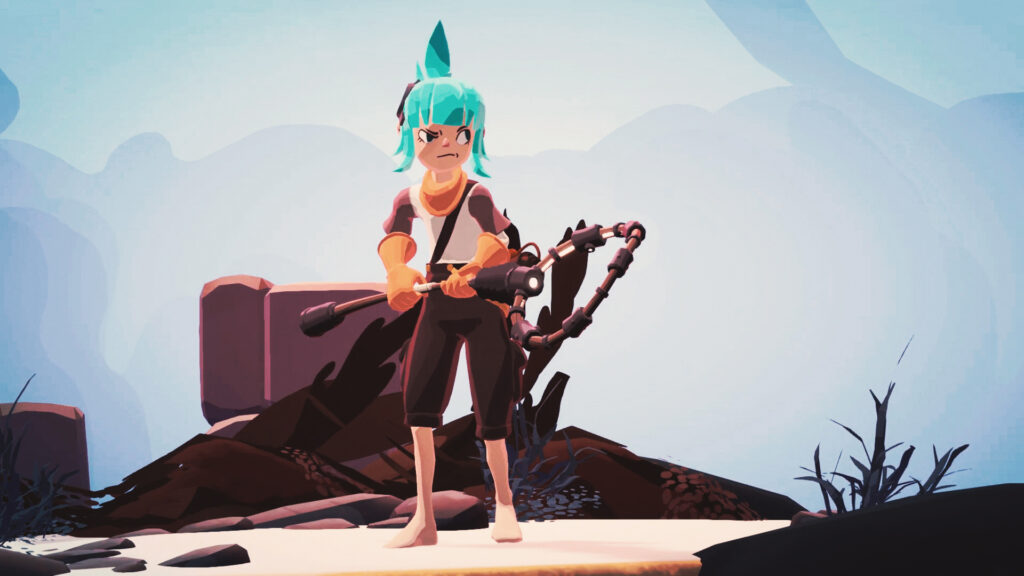 If you're looking for a relaxing platformer to spend a few hours with or to finish in a single weekend (or even one night if you binge), Wavetale is the game for you. It's also a great game for younger gamers to play due to its light difficulty and simple combat.
PROS
A traversal system that feels as satisfying and fluid as the one in Marvel's Spider-Man or Sonic Frontiers.
Relaxing and fun platforming while surfing the open seas.
Vibrant and unique visuals and art style.
A narrative that has more layers than expected.
A bit short (which can be either a pro or a con).
CONS
Simplistic combat and not much of a progression system.
A bit short (which can be either a pro or a con).
FINAL SCORE: 70/100
Wavetale was reviewed on PC based on a review copy provided by Thunderful. It will launch for the PS4, PS5, Xbox One, Xbox Series X/S, Nintendo Switch and PC on 12 December 2022.
Related