Nippon Ichi Software has unveiled a new animated trailer for the upcoming strategy RPG title Disgaea 7. It reveals the game flow and base, as well as post-launch DLC.
Basic Game Flow
As players progress through the story, various new elements such as character development will gradually unlock.
Event Occurs – First, the story begins and an event occurs.
Battle Begins – After the event ends, the battle will begin. Instruct your characters and defeat the enemy.
Victory – By defeating the enemy and clearing the stage, the story will progress.
Events
The main story is one of world reformation, in which protagonists Fuji and Piririka set out on a journey to overthrow the Oedo Shogunate.
In doing so, Fuji's party will face various challenges. Encounters with allies, confrontations with enemies, betrayal, lack of money… overcome all of these obstacles to overthrow the Shogunate. Those who want to get to fighting faster can use Event Skip to progress through the text quickly.
Battle: Flow and Rules
After the event ends, the battle will begin. Instruct each ally character, go back and forth between your turn and the enemy's turn, and defeat all enemies to clear the stage. Depending on the results of the battle, you may obtain additional rewards.
Base: Preparing for the Next Battle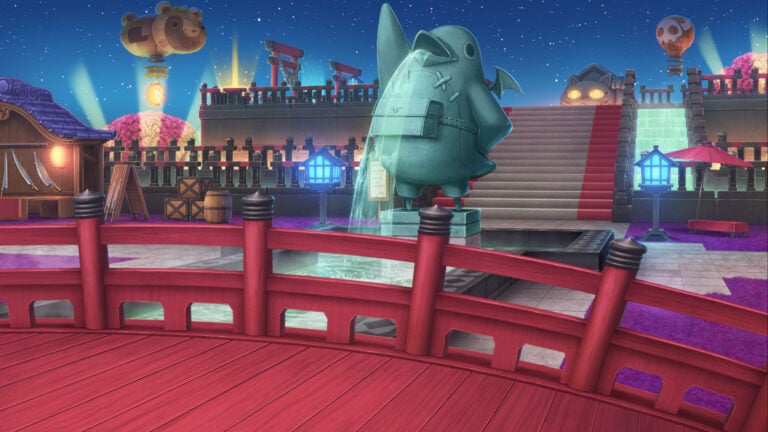 Fuji and company's base is the "Netherworld Ship," from which they set out to various destinations.
The Netherworld Ship houses various facilities, which will unlock as the player progresses through the story. Purchase equipment, scout and strengthen party members, and prepare for battle.
Base Facilities
General Store – Purchase various items by spending the in-game currency HL.
Netherworld Hospital – Recover characters' HP and SP. When your Hospital use counter reaches a certain number, you can turn the
"Gajapon" to win wonderful prizes.
The Dark Assembly – Do various things by spending mana to pass proposals.
Item World – Explore Item Worlds, upgrade items, and perform Item Reincarnation.
Quests – Receive quest requests, reports, and rewards.
Data – Check various gameplay-related records.
Ranked Battles – Challenge ranked battles.
Dimension Guide – Choose which Netherworld you want to visit and challenge stages.
Scout Shop – Recruit or dismiss generic characters.
Skill Shop – Upgrade special skills and learn Evilities.
Research – If you deposit an item, you can automatically advance through its Item World.
Squad Shop – Assign characters to a "Squad." Belonging to a Squad has various benefits.
Juice Bar – Distribute accumulated EXP and Extracts.
Special Content – Apply downloadable content.
Downloadable Content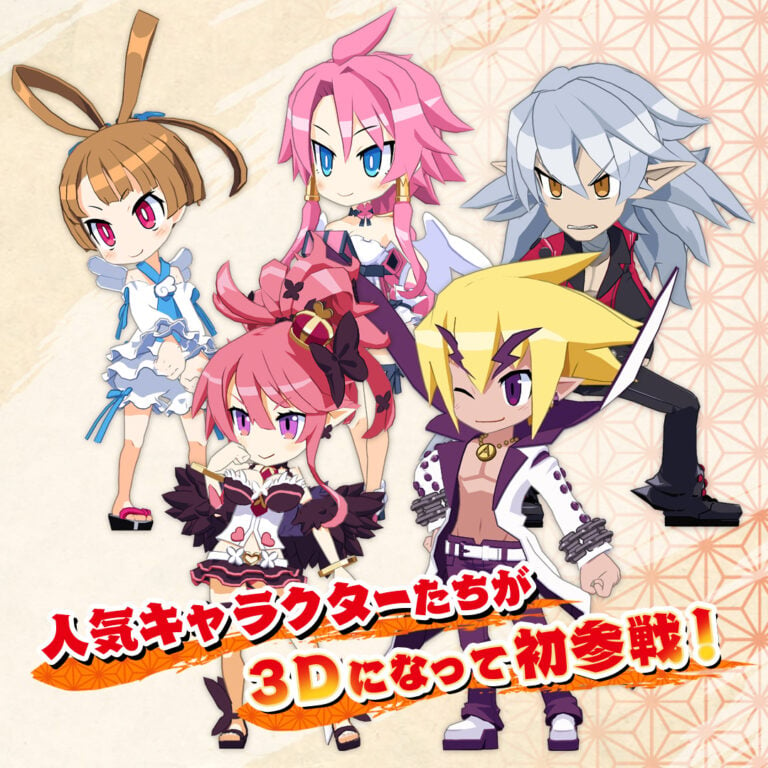 Downloadable content for Disgaea 7 will be released in two parts. The downloadable content will include original scenarios that see the cast of Disgaea 7 get involved with familiar characters from previous games in the series.
Seraphina, Axel, and other popular characters who have yet to make the jump to 3D will appear in fully realized 3D. Additionally, characters will co-star in dream scenarios that cross the boundaries of the series. Enjoy conversations between characters that have never spoken to each other before.
Users who purchase the Season Pass, which includes all the downloadable content as a set, will also receive additional playable character Pleinair as a bonus. But the downloadable content does not only consist of new characters—consumable items such as "Boost Tickets" that will aid you in your adventure and character development are also planned for release.
Seraphina, Axel, Sicily, Artina, and Fenrich make the jump to 3D for the first time!
Season Pass
The 6,600 yen Season Pass is a set containing all downloadable content at a discounted price. Additionally, users who purchase the Season Pass will receive the additional playable character Pleinair as a bonus.
Useful items that will help players on their adventure will also be available as downloadable content, including:
Support Set (free)
Hell Bag (110 yen)
Mana Bag (110 yen)
100% Boost Ticket (110 yen)
400% Boost Ticket (330 yen)
900% Boost Ticket (550 yen)
Digital Deluxe Edition
The Digital Deluxe Edition of Disgaea 7 includes the standard edition pre-order bonus downloadable content "Glasses Costume Set," plus the "Series Costume Set" which allows Fuji and company to dress up as popular characters from previous games, the "Special Weapons Set" containing exclusive weapons, and three "Boost Tickets" that make clearing stages even easier.
For 10,978 yen, the Digital Deluxe Edition includes the following contents:
Series Costume Set
Fuji – Adell Version
Piririka – Fuka Version
Wey-yasu – Axel Version
Suisen – Mao Version
Seefour – Etna Version
Ao – Bieko Version
Higan Zesshousai – Girl Laharl Version
Special Weapons Set
Melee Weapon "Quick Glove"
Sword Weapon "Quick Blade"
Spear Weapon "Quick Lance"
Bow Weapon "Quick Bow"
Gun Weapon "Quick Gun"
Axe Weapon "Quick Star"
Staff Weapon "Quick Staff"
Monster ATK Weapon "Quick Claw"
Monster INT Weapon "Quick Medal"
Boost Ticket
900% (x1)
400% (x1)
100% (x1)
Disgaea 7 is slated to launch for the PS5, PS4, and Nintendo Switch on 26 January 2023 in Japan. The English version has no release date announced as of now.
Check out the trailer below, along with the other character showcases Nippon Ichi has released the past few days:
Related