Developer HoyoVerse has unveiled its version 3.0 update in full detail, slated for 24th August. Here's what we know so far from the livestream that's happening right now. We'll be updating this page with new and developing information.
Version 3.0's update will introduce players to the world of Sumeru, a forest-and-ruin-filled civilization with a rich temple culture. It also has all sorts of exotic places ranging from forest caches to desert plains. The expansion is so big that its story will be told in three updates: 3.0, 3.1, 3.2, and 3.3.
Speaking of which, the release dates for the many versions are below:
Version 3.0: 24th August 2022
Version 3.1: 28th September 2022
Version 3.2: 2nd November 2022
Version 3.3: 7th December 2022
Dendro Elemental
The main character will be able to use Dendro powers as his/her new element. Using Dendro on his/her end will have them put a bloom pod that explodes eventually, dealing AoE impact. Switching to an Electro or Hydro character will trigger different effects on the bloom.
In terms of elemental reactions, if an enemy is hit with Dendro and Electro, they'll get the Quicken effect which makes them vulnerable to more damage from Electro (Aggravate) and Dendro (Spread).
New Characters
The game's first three gacha characters for version 3.0 are Collei, Tighnari, and Dori. All three of them are Dendro users; Collei's an archer, Tighnari's a Catalyst user, and Dori's a Claymore user.
Phase 1's Event Wish will feature Green Amber Collei (4-star), Tighnari (5-star), and Zhongli (5-star). Phase 2's Event Wish will be featuring Dori (4-star), Ganyu (5-star), and Sangonomiya Kokomi (5-star).
The full list of Sumeru characters is below:
Tighnari
Collei
Dori
Dehya
Alhaitham
Nilou
Nahida
Cyno
New Bosses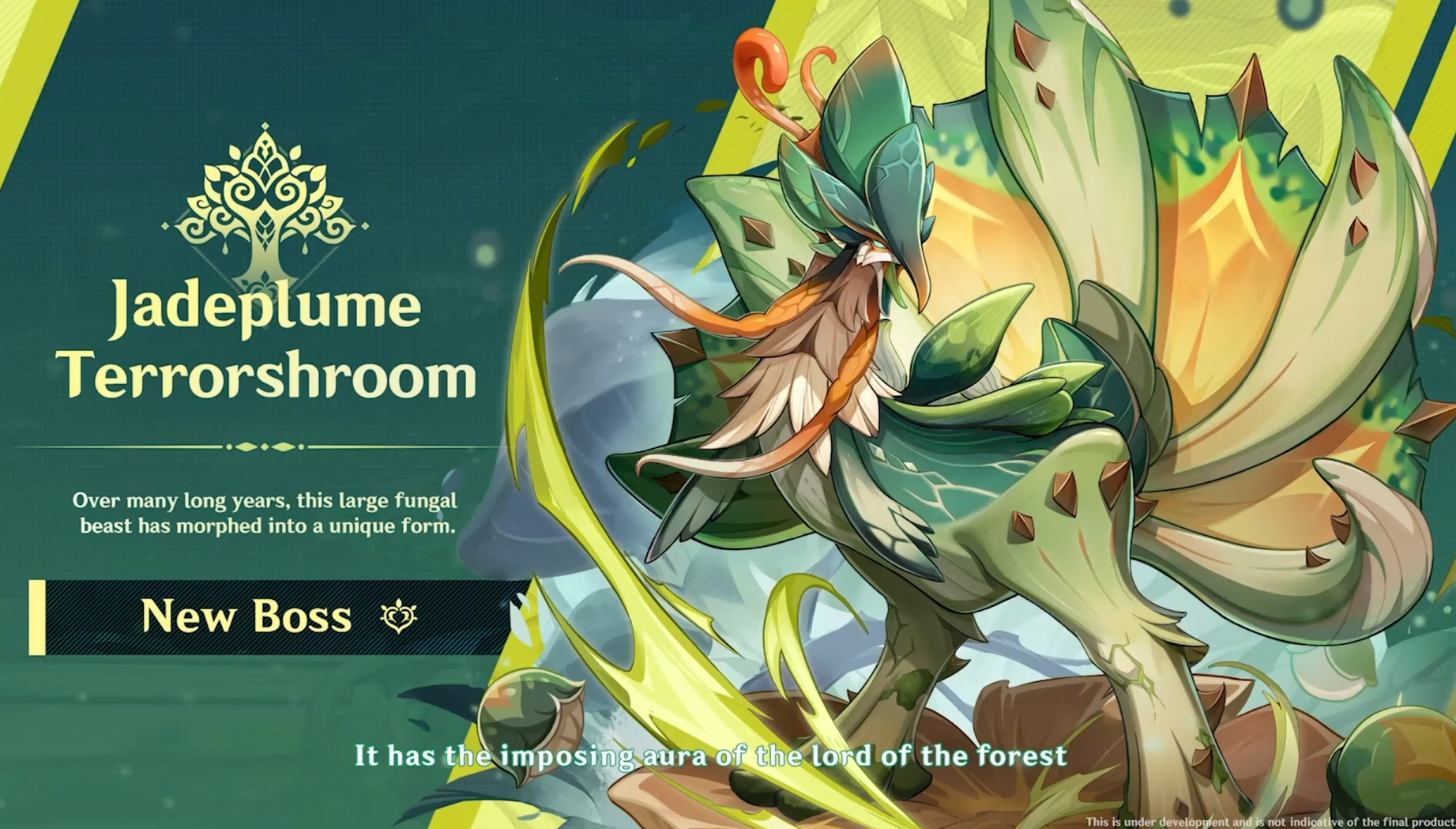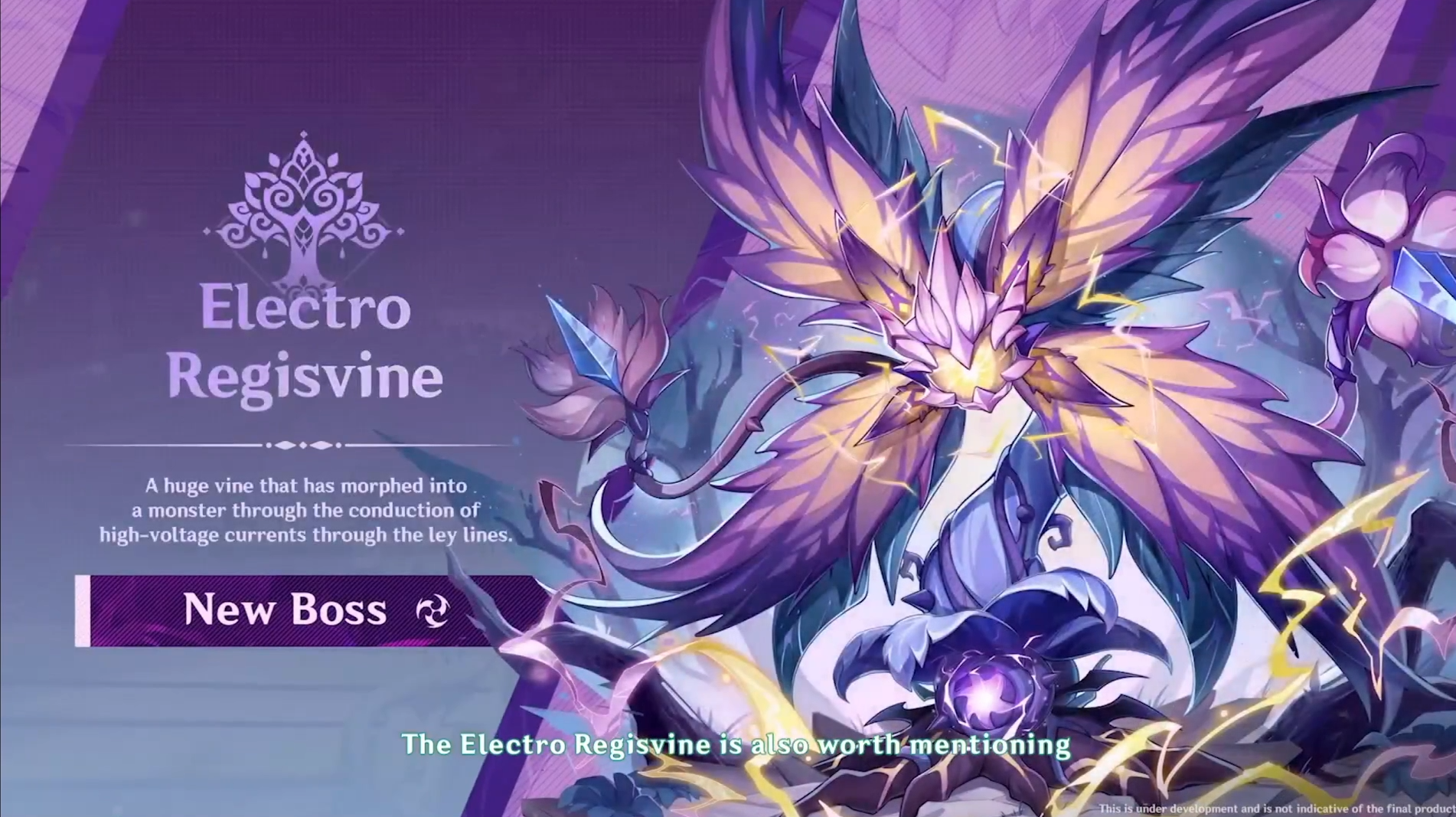 Players will be fighting new bosses like the Jadeplume Terrorshroom  and Electro Regisvine in Sumeru
New Artifacts
Deepwood Memories
2-piece set :Dendro DMG bonus of +15%.
4-piece set: After Elemental Skills or Bursts hit opponents, the target's Dendro RES will be decreased by 30% for 8 seconds.
Gilded Dreams
2-piece set: Elemental Mastery +80
4-Piece set: Within 8 seconds of triggering an Elemental Reaction, the character equipping this will obtain buffs based on the Elemental Type of the other party member. ATK is increased by 14% for each party member whose Elemental Type is the same as the equipping character, and Elemental Mastery is increased by 50 for every party member with a different Elemental Type. Each of the buffs will count up to 3 characters. This effect can be triggered once every 8 seconds. The character who equips this can still trigger its effects when not on the field.
New Weapons
Here's what you can craft in Version 3.0.
Mystic Offering System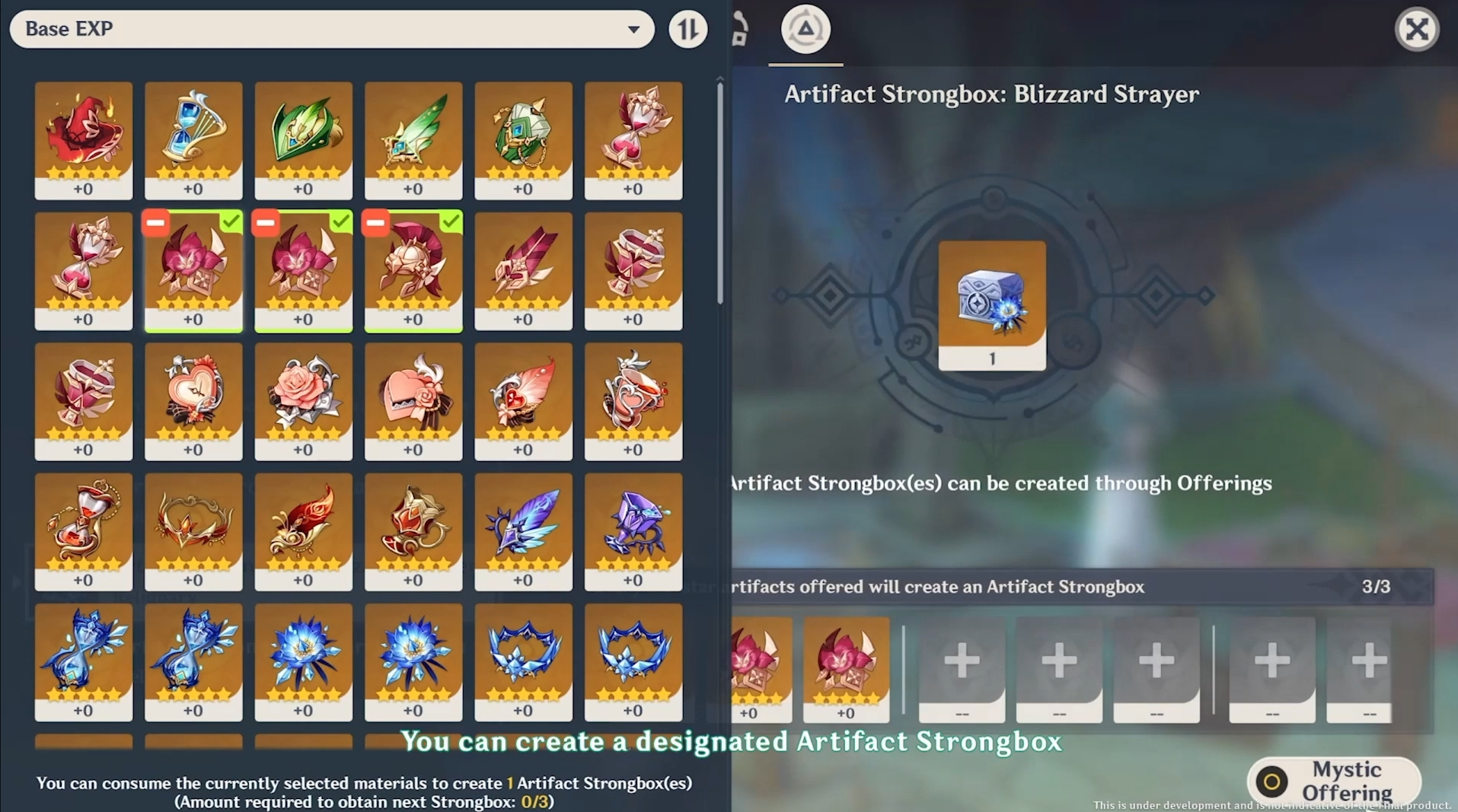 If you've been collecting lots of 5-Star artifacts you don't need, you can use this system to put three of them in an artifact strongbox to convert them to a 5-Star artifact you want to complete a set for.
Free Primogem Codes
And of course, here are free Genshin Impact primogem codes from the livestream. These codes are valid until 14th August 8pm GMT+8.
8ANCKTWYVRD5
EA7VKTFHU9VR
KT7DKSFGCRWD
Check out the full trailer & recap below: