Gundam: The Witch from Mercury is the latest Gundam mecha series from Sunrise animation and Bandai, and it's a mix of political intrigue and school-life drama, along with the usual mecha fights via the show's duels. It's focused on outsider Suletta, the titular Witch from Mercury, and her new bride Miorine whose father runs the Asticassia School of Technology which means tons of family tension and power struggles.
Fans who were afraid of Gundam: The Witch From Mercury turning into a high-school-type shonen tale but with mechas and space need not worry anymore. The show's final episode that wrapped up the first season took a dark turn with its themes and storyline, as well as a return to warcrimes form the series is renowned for.
To recap, on a space trip, the Spacians and Earth House were separated and assaulted by a terrorist group known as the Dawn of Fold. And the latter terrorist group has Earth Gundams on their side, so the odds are stacked in their favour. The group and Suletta are in a race to see who can reach Gundam Aerial first.
Earth engineer Nika manages to signal her Earth House comrades in time to not blow up the area she's in, but she got caught by House member Martin. Meanwhile in the ensuing ruckus, Miorine manages to meet up with her father Delling but he ends up being wounded, protecting Miorine from oncoming shrapnel. Miorine gets angry when her dad tells her to leave him and survive. After all, that's what happened when he and his wife (Miorine's mom) were stuck in a past situation, told by her to save himself and his daughter.
Our main heroine Suletta is searching high and low for her Gundam, but gets waylaid by Dawn of Fold terrorists. She was then saved by her mom Elnora in time, as the latter just killed every armed terrorist in the vicinity. Suletta is shocked, but then given some advice from her mom Elnora to take steps forward, protecting her bride Miorine at any cost, or else she and her loved ones will dies. Some of us would call this a form of brainwashing given Elnora's mannerisms and way when coaxing her daughter, but hey, I'm sure nothing could go wrong, right?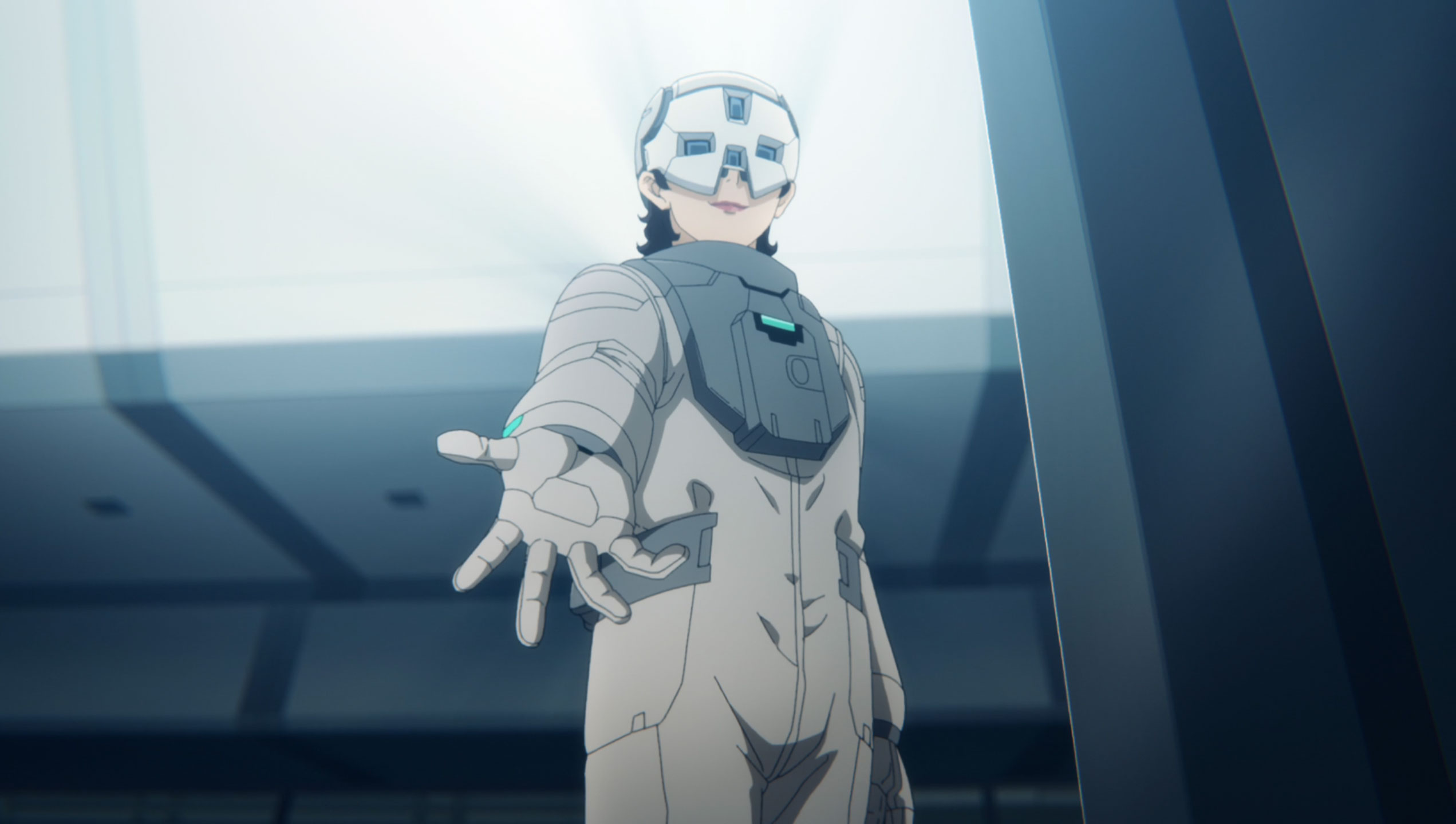 Meanwhile, Guel/Bob (the prominent male jerk of the series) escapes his captors and steals a Dawn of Fold mobile suit, only to be attacked by his own dad in his own Dilanza. Guel had to defend himself, and ended up killing him as he didn't know it was his dad in the mecha suit the whole fight. Trust me; the mental scarring for our heroes isn't stopping there.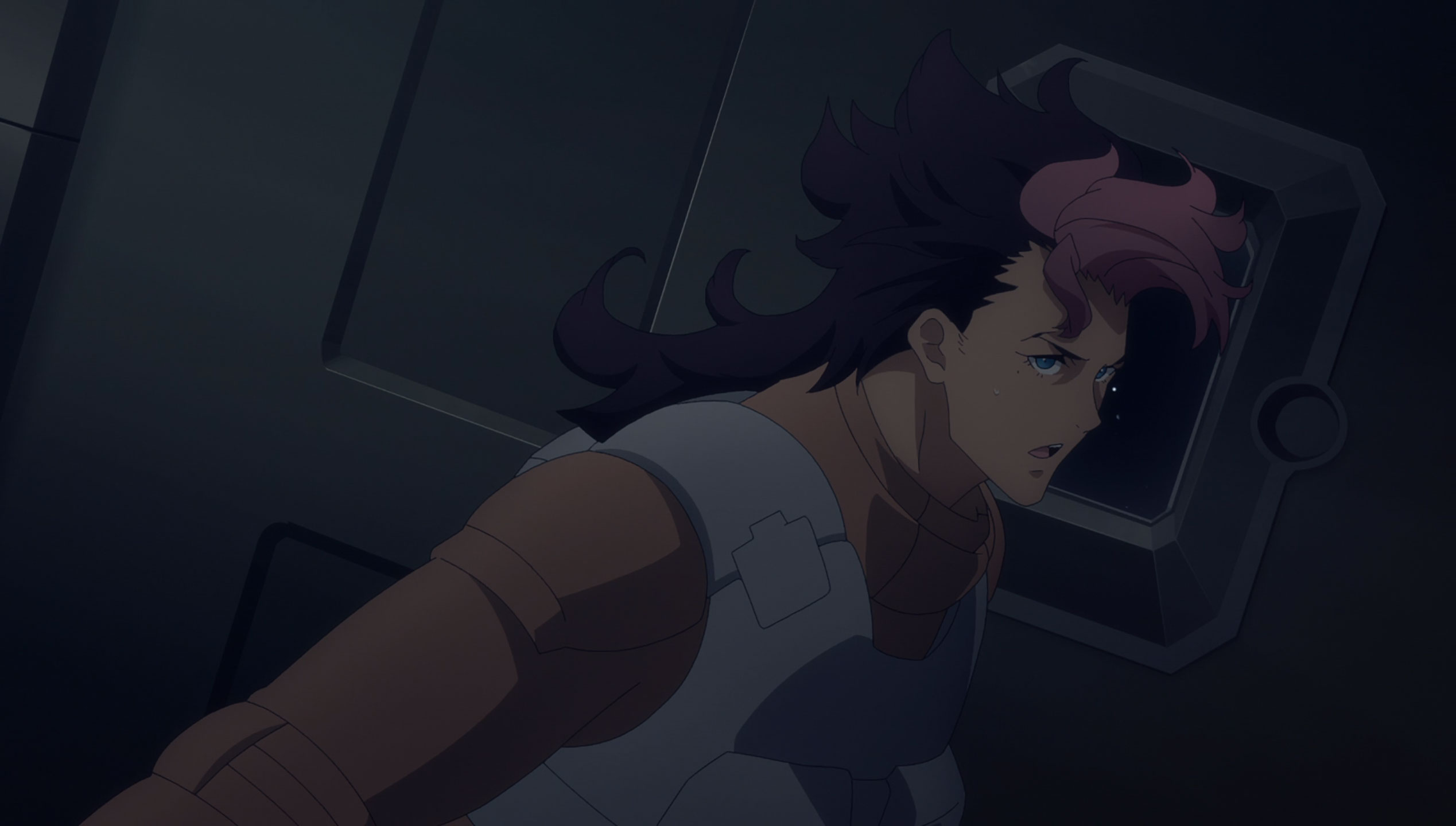 Suletta, after getting that "pep talk" from her mom about extreme measures, manages to recover her Aerial suit and deal with the other two Gundam pilots -Sophie and Norea, with the former being a Witch of Earth- rather easily I might add. Suletta ends the fight with a giant laser shot from her Aerial Gundam, basically scaring off the terrorist group with some intimidation help from the Witch Hunters who came to the scene on time.
Of course, Miorine and her dad are still out there, so Suletta vows to search for them. Credits roll, but there's a post-credits scene that's sure to get the Gundam and anime community talking.
Miorine is carting her dad out on a space stretcher, but then she's accosted by a Dawn of Fold terrorist who happens to be wandering in the area. With his gun cocked, he was ready to kill both of them, but Suletta crashes into the place with her Aerial Gundam to the rescue.
But rather than doing the sensible thing and using the mecha's imposing figure to scare off the terrorist, she just flats-out squashes him. To be fair, the terrorist was going to kill both Miorine and her father even when the bot showed up.
What follows is a harrowing scene where Suletta just pops out of her cockpit, slips on the blood spill she caused and laughs it off, much to the shock and horror of her bride Miorine. She proclaimed Suletta to be a murderer; cue Season 1 ending cliffhanger.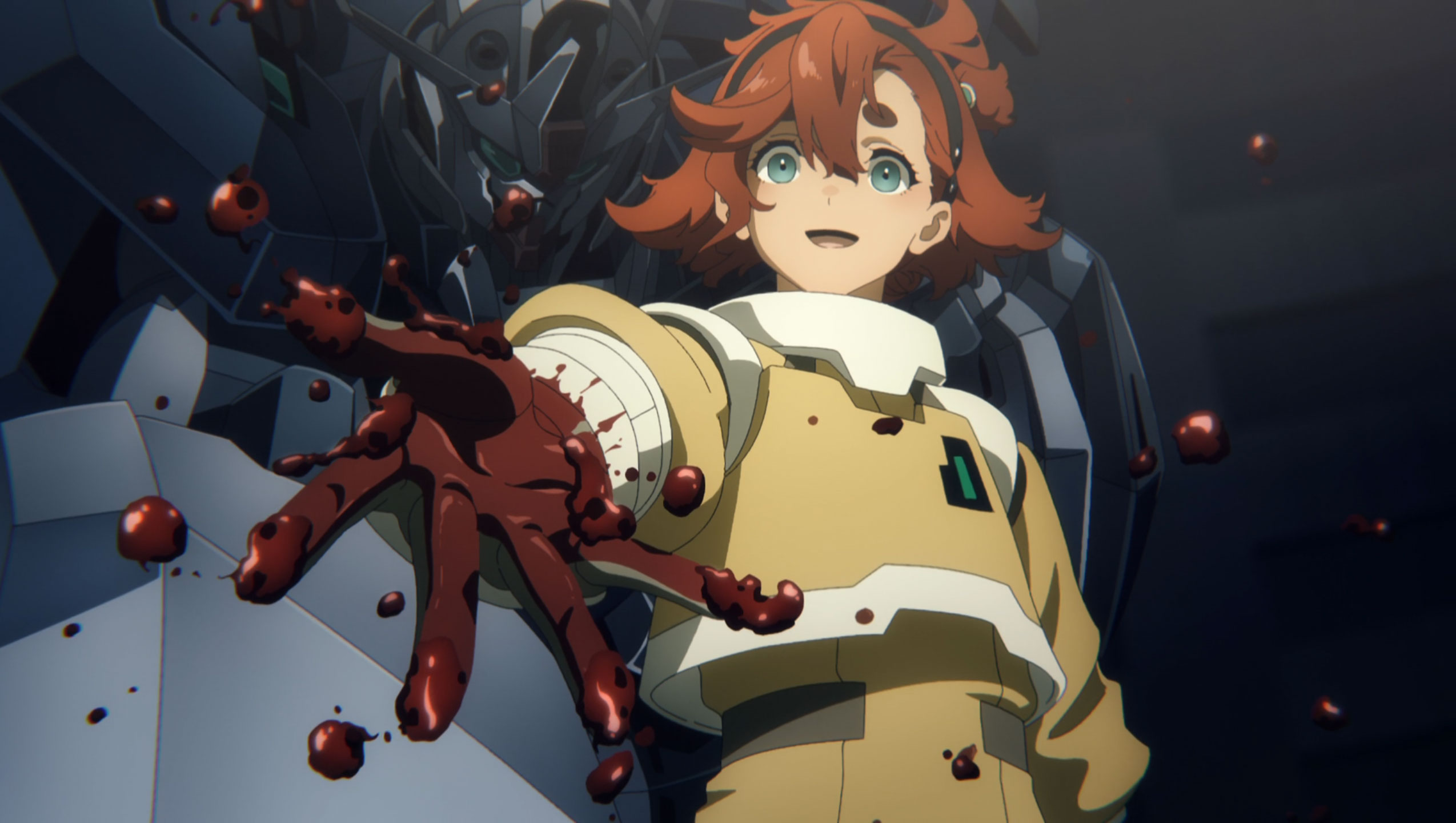 It'll be interesting to see how this unfolds and check out how this Gundam series take its dark turn further. No doubt Suletta and Nika will be facing repercussions for their actions in this episode, while Miorine and Bob deal with their recent trauma. April 2023 is quite a wait for the show's second season, but one that many will anticipate and return to.
Related