The HBO dark comedy Barry, which is about an ex-marine hitman who takes up acting to get away from his killer life, is now at its fourth and final season. And it's sure as heck not going to get any brighter than in Season 2, if the downward trajectory of Season 3 is of any indication. If anything, it's getting an injection of the surreal in Season 4. Lesser talent would buckle down under this pressure and weight, but luckily the show has heavy-hitter actors like Henry Winkler to carry roles like the title character's narcissistic acting teacher-slash-father-figure.
We talked to Henry "The Fonz" Winkler in an HBO interview about the show's final direction courtesy of director/actor/producer Bill Hader.
What was it like working with younger talent for the past few years in Barry?
Henry Winkler: So, in the very beginning, we were all together. We read the script altogether. All of a sudden, on the first day of rehearsal in 2016, Bill Hader took Anthony Carrigan, Stephen Root, and the Checehn actors; they left the room and left me with Sarah Goldman, Darcy, and the acting class. Bill said "teach them an acting class". And that was the last time I ever saw Stephen Root, Anthony, and the Chechens. In the third season, I had scenes with Stephen Root, but otherwise we were completely separated. I miss them. I see them at parties and script-reading, but I have no idea what they're doing.
When I finally see the show on air, I get to see their stories. Like, we do half a show, they do half a show, and we never meet!
My cooperation with Bill and the cast was divine. You cannot learn this. There was a thread between Bill and I from the first scene we did, to the last scene for the final season that was magical. I love the man, I respect him. He wrote, produce, directed, and acted in every episode this year. Never saw a ripple; the water was as calm as Lake Como at 5 o'clock in the afternoon.
In the show, Barry sees Gene as a father figure. How does this define the relationship the other way around; how does it work the other way around?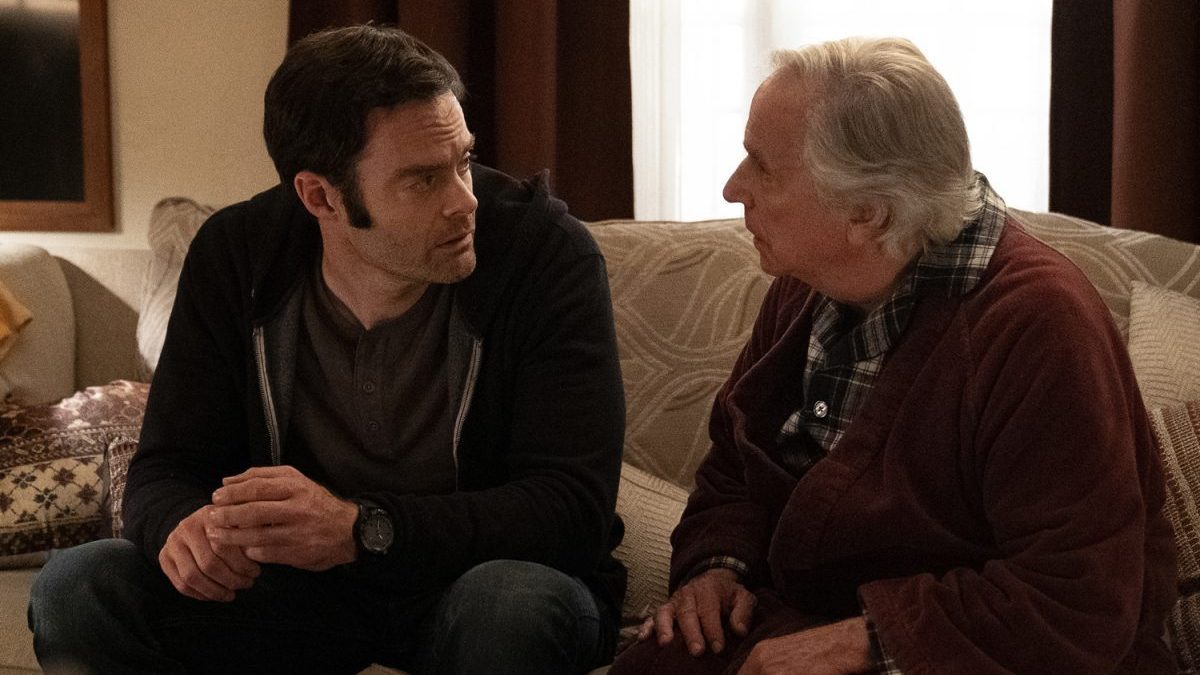 HW: Gene is such a narcissist that he doesn't allow people in. He's so distant that he ice-skate slips off of relationships. With Barry, he finds someone who needs him. And with that it allows him to have a relationship with the cop Janice Moss, someone who is a little different. Then, Barry takes her away. Because of human nature, he tries to find some saving grace.
If we're talking off-screen, here's the summation of our relationship: an emotional moment for me was the last shot, late at night and up in the mountains. Bill hugged me and said "thank you for being such a great collaborator". I almost started to cry.
What actually drew you to playing Gene from start to finish? What gave you the drive to be this narcissistic fame-chasing has-been acting coach?
HW: First of all, my growing to a more mature self allowed me to become Gene. I wouldn't have done him earlier in my career. I won't be able to taste the juicy detaiils.
Number 2, I am grateful that this was an acting gift given to me. I was 27 was I was The Fonz in Happy Days; I was 72 when I got Gene. What a journey! I will miss him; it's the right time to end the series. Honestly, Barry can't get away with much more.
As an actor, you try to find a kernel of humanity in a character no matter how much of an asshole he/she is. Every great piece of literature or character is in you already; that's why they last 500 years. That's why Shakespeare has been around forever; forget about poetry. Those characters have been sitting around your table when you grow up; you know them in your village, every one of them. That's a sign of great characters, and the gift of being able to play one (like Gene).
You won an Emmy for the role of Gene in 2018. After 6 years, would that be your biggest prize?
HW: I wore the Emmy as a necklace, but I took it off because it was heavy to have it on all day (laughs). It is great. You know how everybody says that it's an honour to be nominated with all these actors?
When your tush is on the seat, all you want to do is win, and for years they haven't called my name. Then you hear your name being picked as the winner and you hear the announcer saying "this is Mr. Winkler's 1000th nomination and first-ever win". And it was joyous. Being together with this team, not knowing where you're going from season to season to season, the tone changes every season.
I'll tell you this: after we read Season 2 during the pandemic, I struggled with myself and went up to the office to see Alec Berg -the creme-de-la-creme of comedy- and Bill Hader, and I sat down and said:
"I don't mean to overstep. This is a great gift you gave me. But I don't recognize the character I'm playing. This Gene (in season 2), I mean, you could have called him Robert! And they said " we understand. We will get to Gene. Your job is to keep track of your character; we have a hundred jobs. We have to make sure every character tracks." Then Gene bloomed. They poured a little water, a few words, added a little typing, and boom: Gene was born again. I read it again and said "holy moly, I don't know who this guy is"".
You were talking about juicy details before when it comes to the writing and nuances of Gene. Can you elaborate?
HW: Bill Hader knows what he wants to see and hear. I'm at home, at Los Angeles, reading the script and memorizing. I know what I want to do and prepare. An actor prepares.
I go into the set, and Bill…his imagination is in another space, that I go from LA being directed by Bill, and ended up in Peru where I didn't know is in the scene I was doing. My job is to interpret the writer's words and director's vision. I am the third prompt and I have to be true to myself, use my imagination, and bridge the gap between the two other human beings. And what a job!
By the end of the day, I'm a wet noodle. You concentrate so hard, you're just well… I drive home very slowly after that, I have no concentration left.
Your roles in films and TV shows have always been consistent comedy-wise, from your stint in Waterboy to your bumbling lawyer role in Arrested Development. How did you find that gear without the fear of being typecasted?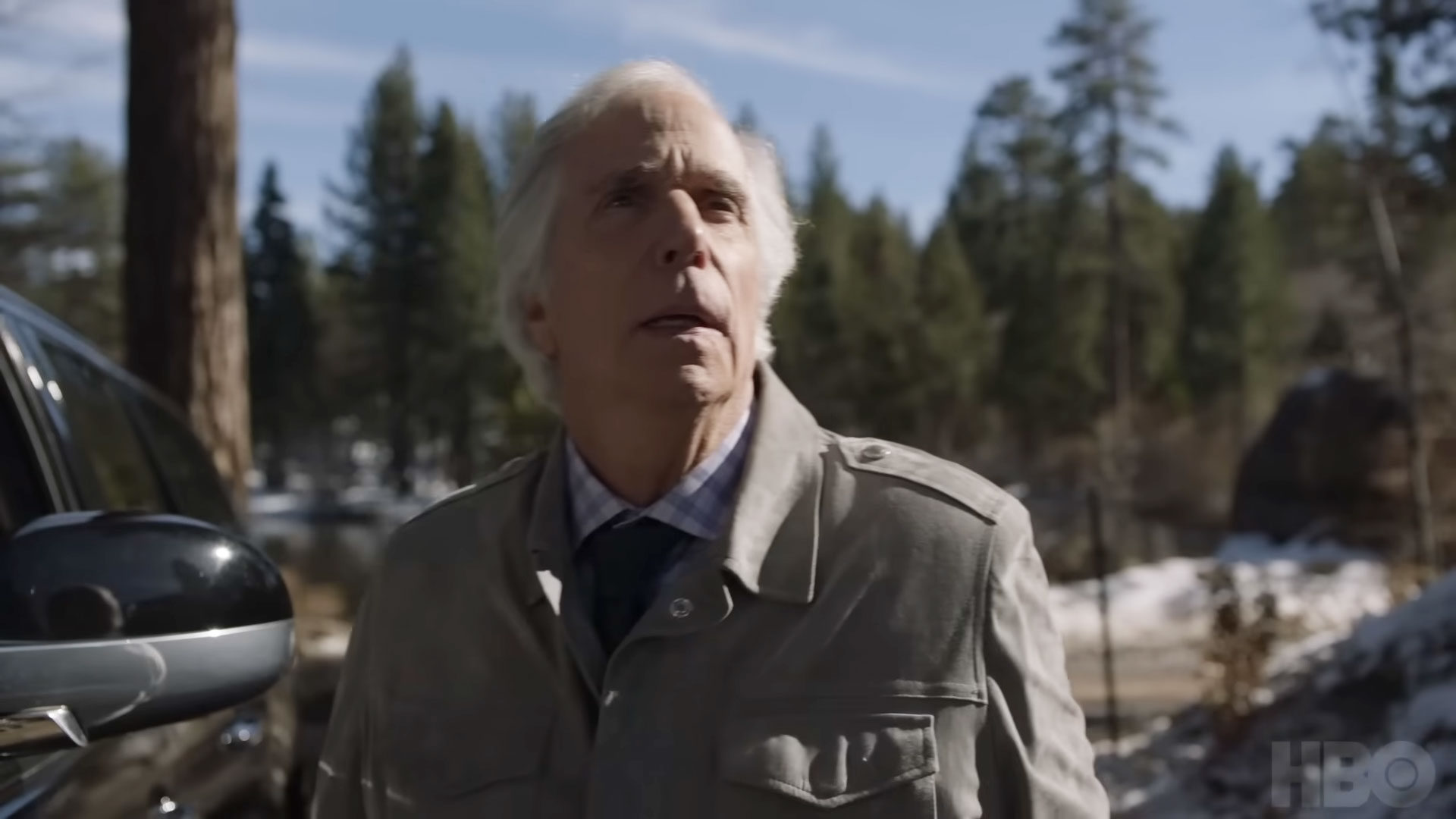 HW: My job is to learn. I learn on automatic on an automatic car. But I have to learn how to drive stick/manual.
I drive a Lexus SUV. Around the steering, there are two silver blades; I have no idea; I'm so dyslexic I have no idea what to pull. But my job as an actor is to figure out what those metaphorical "blades" do from the script. My job is to go where it's scary and where I can embarrass myself. One of the things I learned as an actor is: be a clown, fall down, stand up, dust yourself off, and keep going. As you keep falling down, you'll find that perfect connection with your character. I found that with Gene, but it's also due to the writing hands-down. If it ain't on the page, it ain't on the stage.
Working on Barry is such a once-in-a-lifetime experience. Did this in any way influence how you approach future acting projects?
HW: I had the same feeling when I finished 10 years of Happy Days. I was sitting in my office in Paramount. I had a production company I didn't quite know what to do with. Plan A was to live it to the nth degree. And my brain hurt, because I did not know. I have no plan. What do I do? What do I pick? Will it be as meaningful as the character I just played.
I'm having that same feeling now with Barry, but with less pain because I'm a little older now. Will I ever do anything as impactful again as this show? What I've learned is you don't know. You buckle in, you hold on, and hope something comes down the road. I hope we're sitting together doing something together.
My son (director Max Winkler) has a project during the pandemic, and he invited me to be part of the production. Now it's only being written; we don't know if it'll ever come to fruition. But the excitement from the fact that my son is going to direct me is enormous. So if you all like to make a little incense/shrine for a Henry and Max Winkler to have this project come to life, that would be great!
Barry Season 4 will be out on 16 April on HBO and HBO Go.