By Lewis Larcombe|May 25, 2023|
8 years after the first instalment, Arrowhead Game Studios dropped a trailer for the IP's long-awaited sequel at this year's PlayStation Showcase.
We heard rumours about the shoot 'em up getting a sequel last year but since then we've heard nothing… Until now. The trailer follows you're stereotypical propaganda-esque enlistment advertisement as the soldier speaking gives the viewers a brief introduction to the world of Helldivers.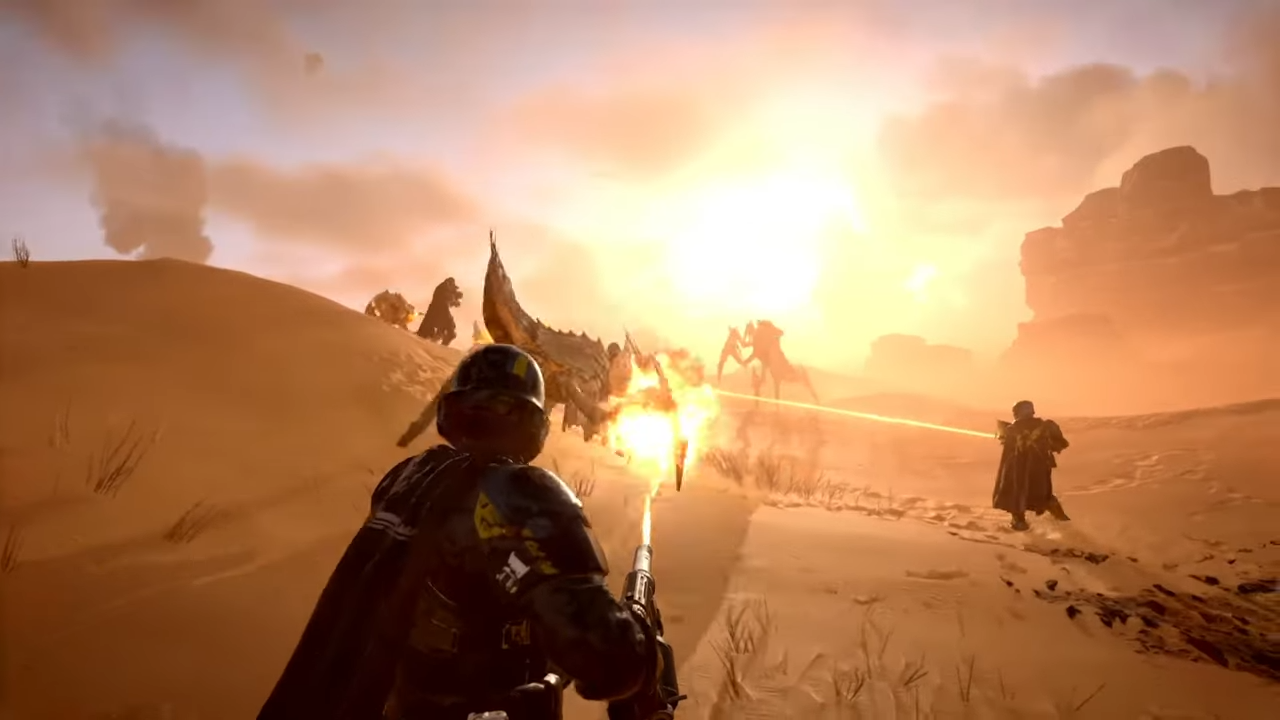 Helldivers 2 will take a completely different approach from its predecessor. Most notably, the game is no longer a top-down game, but rather a third-person over-the-shoulder shooter. We can expect the game to drop later this year on PS5 & PC.
More details will come at a later date but for now, check out the trailer linked below.