We Installed Samsung's Latest Home Entertainment System, And Now We Cannot Go Back
Recently we installed top-of-the-range home entertainment systems into our living room courtesy of Samsung and needless to say, the way content is consumed has changed forever – for the better, of course. Always contented with a more enclosed experience, gaming on small to medium-sized monitors with headsets pumping sound, we now find it hard to go back to how things were.
First up, is this 75-inch beast of a television, the Samsung Neo QLED. The QA75QN85CAKXXM model, to be exact. Sporting a sleek and modern look, this monitor would easily fit into any living room aesthetic.
Obviously boasting crisp and clear images regardless of source, we had very few complaints about this television, apart from the setting up which required more muscle than we anticipated. Nonetheless, the experience is relatively pain-free and should be a breeze for those with the right tools at hand. Whilst the look of the television screams minimalistic, whatever comes with it is anything but.
A definite upgrade to any home entertainment system, the QLED screen instantly becomes the highlight of any living room. Our living room has tons of natural lighting but in spite of that, brought no negative impact to the picture quality.  As for the focal point of our entertainment system, booting up the Xbox Series S has never been satisfying and we don't know how we will ever cope with anything less henceforth.
No great show is complete without an equally impressive sound system. Like peanut butter to jelly or pork chops and applesauce, the Q800 Q-series Soundbar brings life to an already vibrant setup the QLED tv offers.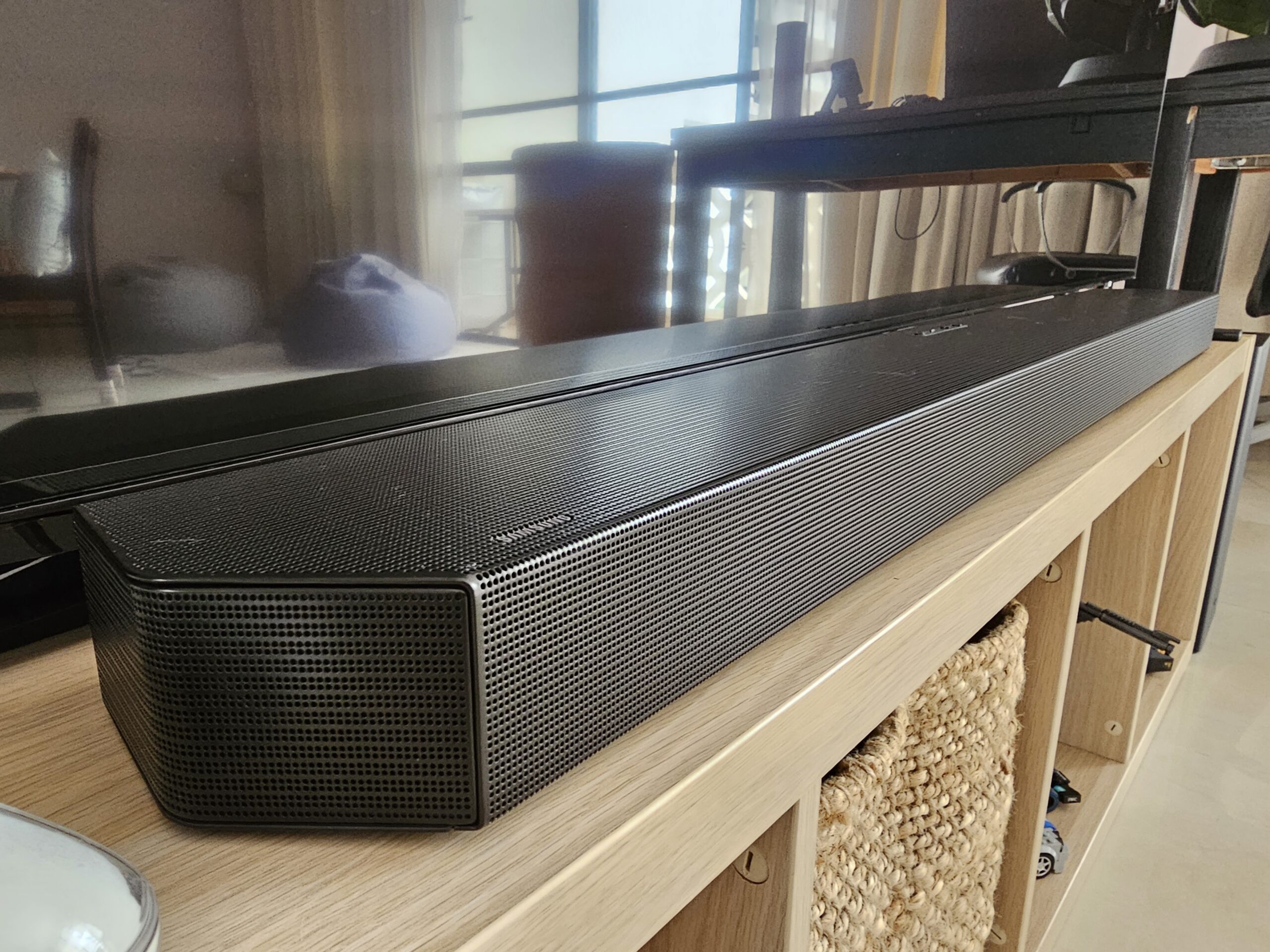 Our initial thoughts of the soundbar is that it's just stellar. We just realized that we now take extra minutes browsing through the movies or playlists just for that one movie or song that brings justice to this must-have addition. Obviously, we will take our time this upcoming weekend, indulging in content that perfectly justifies this expensive setup. Still, for cinephiles and audiophiles out there, this combination right here may be the only thing you need for that cinematic experience right out of your living space.
Our full review of both the TV and the soundbar will come out soon so be sure to keep an eye out for this space. As for now, excuse us while we rewatch Return of The Sith for the umpteenth time.
While you wait, head on over here where Samsung is offering some awesome offers for the QLED TV which you do not want to miss out on. How awesome is it? It comes with a FREE TV upgrade when you place an early order of any selected TVs ranging from Neo QLED 8K, Neo QLED to QLED from 3 to 24 May 2023.
Further details for this deal can be found here: https://news.samsung.com/my/wow-free-…