If yesterday we previewed the North American teams in the play-offs of Contenders Season 1, today we are going to focus on their European counterparts who will also be competing for US$40,000 prize money and title of Champions. Following a regular season dominated by early season favorites Misfits, the final outcome of the European standings almost mirror their North American counterparts with the second-placed team only separated by a win, followed by almost equally capable third and fourth placed teams.
The pairing for the semis are as follows: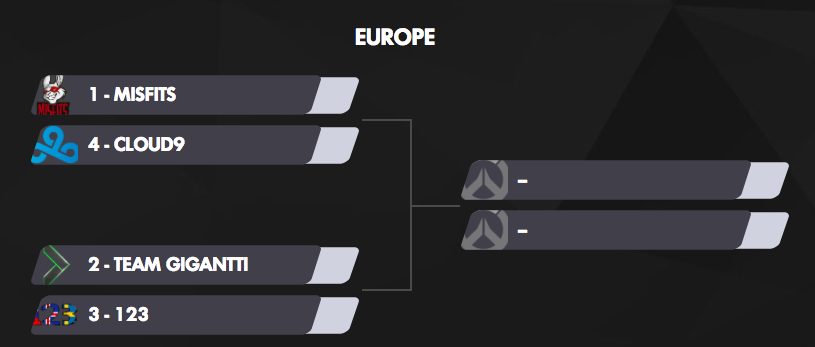 Misfits (1) vs Cloud9 (4) – Oct 8, 1AM Kuala Lumpur/ Singapore/ Hong Kong
Top seed Misfits who went undefeated all season and only dropped two sets throughout will face fourth seed Cloud9 in the opening match. In their earlier encounter which was also both teams' opening match for Contenders Season 1, Misfits cleaned house with an emphatic 4-0 win which set the tone for the rest of their season. While Cloud9 – basically a 'reskinned' Laser Kittenz lineup- bounced back from that defeat with wins against eUnited and Bazooka Puppiez, they struggled throughout the entire season, only securing their playoff spot by winning their final regular season match against Team Singularity.
[youtube https://www.youtube.com/watch?v=YB5T9NiyhzY&w=560&h=315]
While revenge is surely in the cards for Cloud9, we do not see them being much of a threat to Misfits who come into the playoffs in the best shape possible. Some may claim that there is a chink in Misfits' armor following a narrow win against GamersOrigin on week 4 but they responded in the best way possible with three consecutive 4-0 wins to close out the season. It is also worth mentioning that Misfits overcame all other teams in the playoffs by the score of 4-0; emphasizing on the gulf between them and other challengers.
Prediction : Misfits by 3-0Â 
Team Gigantti (2) vs 123 (3)Â Oct 8, 3AM Kuala Lumpur/ Singapore/ Hong Kong
The full-Fin lineup of Team Gigantti is proof that Overwatch puts team cohesion above everything else as the team steamrolled their way through the season and was only denied a 7-0 record by eventual first seed Misfits. Comprising of the boys from Rest in Pyjamas following Team Gigantti's acquisition of the full roster, they pose serious threat to team Misfits' dominance but they have 123 standing in their way.
[youtube https://www.youtube.com/watch?v=scxL42BNy2M&w=560&h=315]
In case you aren't aware, 123 comprise of one Russian, two Icelanders and three Swedes in their team roster hence the corresponding colors on their logo. The more you know.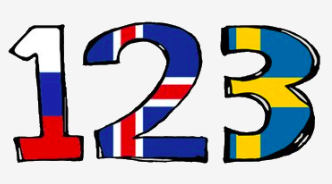 Anyway, the last meeting between the teams saw Team Gigantti walking away with a 3-1 win following a tight contest on Week 4Â  so one should expect fireworks in their rematch.
Prediction : Team Gigantti by 3-0Â 
---
So there you have it – our quick preview of this weekend's Overwatch Contenders Season 1 Playoff matches. Winners from their respective matches will proceed to play in the finals the following day for the right to be called champions and also a cool $40,000 to boot.