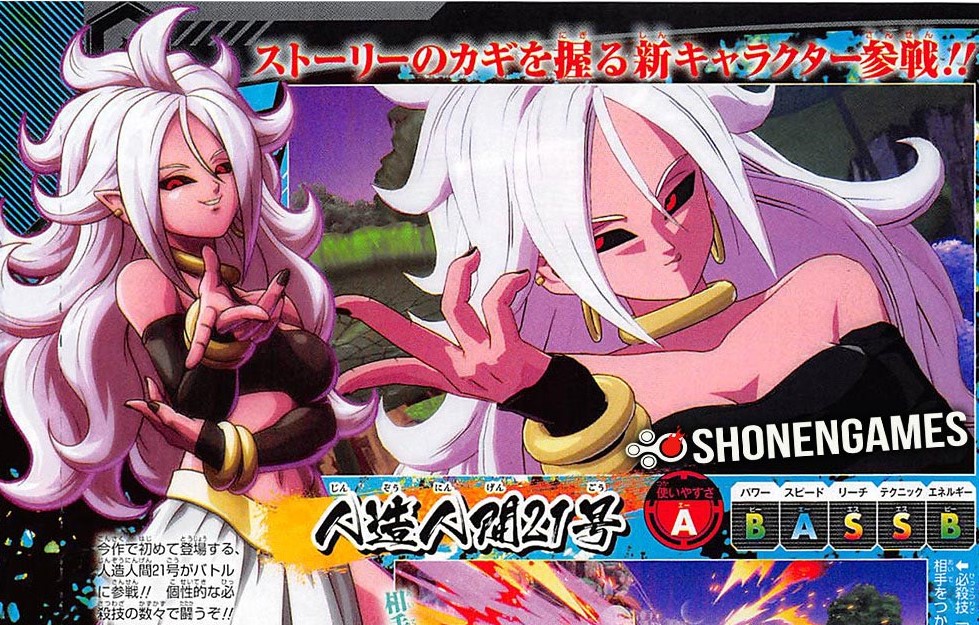 by in
Top image credit: Shonen Games
So yeah, we're getting Android 21 as a playable character. She's looking a lot more Buu now. #rule63
It's going to be a week until Arc System Works' latest Dragon Ball fighting game hits shelves in Southeast Asia for PS4, Xbox One, and PC. We heard that there's going to be a tournament-slash-launch party for it next weekend too.
So we decided to push out this short little preview video of the game before our eventual review next week. Think of it as a Cliff's Note preview that's bite-sized and is a precursor to the feature we're feverishly working on.
On that note, Kakuchopurei will be doing these quick slice videos of upcoming games and whatnot as time goes by. If you have any requests, do let us know here.