By Kenn Leandre|January 21, 2018|
The most successful team in the Overwatch pro-scene to date, Lunatic-Hai has disbanded and will leave the Overwatch competitive scene altogether. In a statement via Invenglobal, the much storied team disbanded because "it was difficult to face the radical changes within and outside Overwatch; we couldn't be certain of consistent investment for the organization and the business, and we couldn't bring the organization, the staff, and the players' positions together as one."
A direct translation from the company's website, delivered by Team Director, Tae Soo Kim added :Â The company itself is not confident about the ongoing investments and business feasibility of game companies.*Â 
(* Translated via Google translate)
Having risen to the pinnacle of competitive Overwatch following back-to-back wins of Seasons 2 and 3 of the OGN APEX circuit, the core of the legendary team which consisted the likes of of 'Ana God' Ryujehong, 'Boop God' Tobi and '#1 Winston' Miro left the organization when they were drafted as a team to sign with  KSV eSports to compete in the Overwatch League as Seoul Dynasty. Dynasty currently sit at the top of the league following four straight wins and are season favorites to win the inaugural season.
Lunatic-Hai also revealed that they will be releasing the remaining players in their roster. The statement read:  "… will be giving up on all contract rights to our players so that they can transfer to other teams with more ease, and we are trying our best to discuss with other organizations our players can possibly transfer to."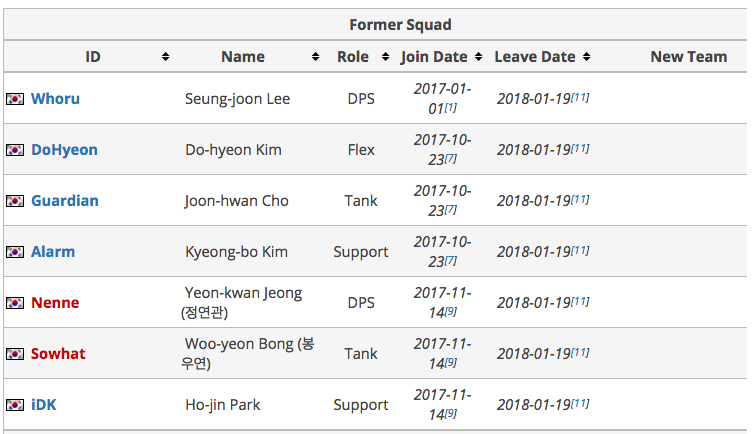 It was indeed a surprising decision as we expected Lunatic-Hai to participate in the upcoming Overwatch Contenders Korea tournament which should start soon. But perhaps the company isn't confident of replicating their past success and a move on a different direction is the best way forward to preserve the legacy which the brand has built over the years.
Lunatic-Hai may be no more, but their legacy lives on as Seoul Dynasty. Make them proud, boys!
---
Related