This is the last thing a game like Xenoblade Chronicles 2: Torna~ The Golden Age needs: negative publicity.
According to Nintendo Soup, the Southeast Asian versions of the game are missing expansion pass codes. Here's the breakdown of the drama:
Southeast Asia distributors Maxsoft was unable to obtain expansion pass codes from Nintendo to offer as compensation despite their best efforts. This is because there is still no official eShop for Southeast Asian nations.
Those who bought the Torna game with a missing code will instead be able to redeem either a Bowser amiibo or Roy amiibo as compensation. To be eligible for redemption, customers will need to bring the Torna game and their receipt to the store where they made the purchase.
This compensation offer will be open from 26 October 2018 – 6 November 2018.
Naturally, the ever-demanding public did not take this well.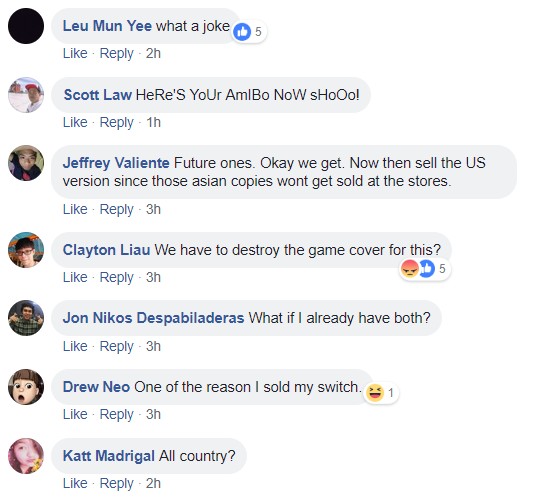 The backlash was so bad, Maxsoft instead offered another replacement: a Legend of Zelda screen protector and decal bundle. Again, this clearly wasn't enough for fans who really, REALLY wanted the expansion pass as promised. And it turns out that the bundle was from a previous clearance sale from the distributor.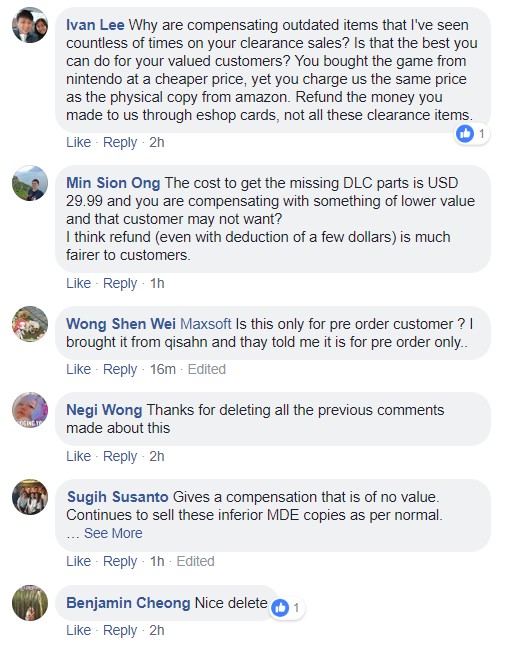 Real Talk
As much fun and easy it is to crap on Maxsoft, they're just an accessory to the real issue at hand. Namely, the fact that Nintendo still does not give a crap about the Southeast Asia market even after for so long.
Just remember: there are a number of Maxsoft folks who want to compensate disgruntled fans equally and fairly, but you have to remember that the Nintendo HQ at Kyoto has final say over what goes and what should be done. 
Nintendo also has the authority to open up a Southeast Asian eShop whenever they want. They just don't want to because they (and probably Maxsoft) know that the majority of us end up parallel importing whatever games we have, right down to us signing up using US accounts.
No, we're not saying that Maxsoft is blameless in this. The Facebook PR stunt could have been handled better. But sometimes you have to take a deep breath and remember that the guys holding the keys to make this problem go away are in plain sight.
With just a few days of coordinating, they could have just opened up an official Southeast Asian eShop which may not be perfect but would have made this ordeal a non-issue.
If PlayStation and Xbox can accommodate to the SEA region with their online store management and offerings, why not Nintendo? Get with the times, guys!