Ubisoft's For Honor will be entering its third year in 2019, which will include four major seasonal updates with the theme 'Year of the Harbinger.' The game's Year 3 officially kicks off on January 31, 2019, with the start of a new Season titled 'Vortiger,' which will introduce a new unannounced Knight Hero and a new map.
The content roadmap for Year of the Harbinger includes four new Heroes, new maps, regular gameplay balance updates, and seasonal in-game events for the community.
Those who purchase the For Honor Year 3 pass will gain instant access to each new Hero, seven days of exclusive early access, five Scavenger Crates, 30 days of Champion Status, and a special "Thunderbolt and Frightening effect" that can be applied on all Heroes.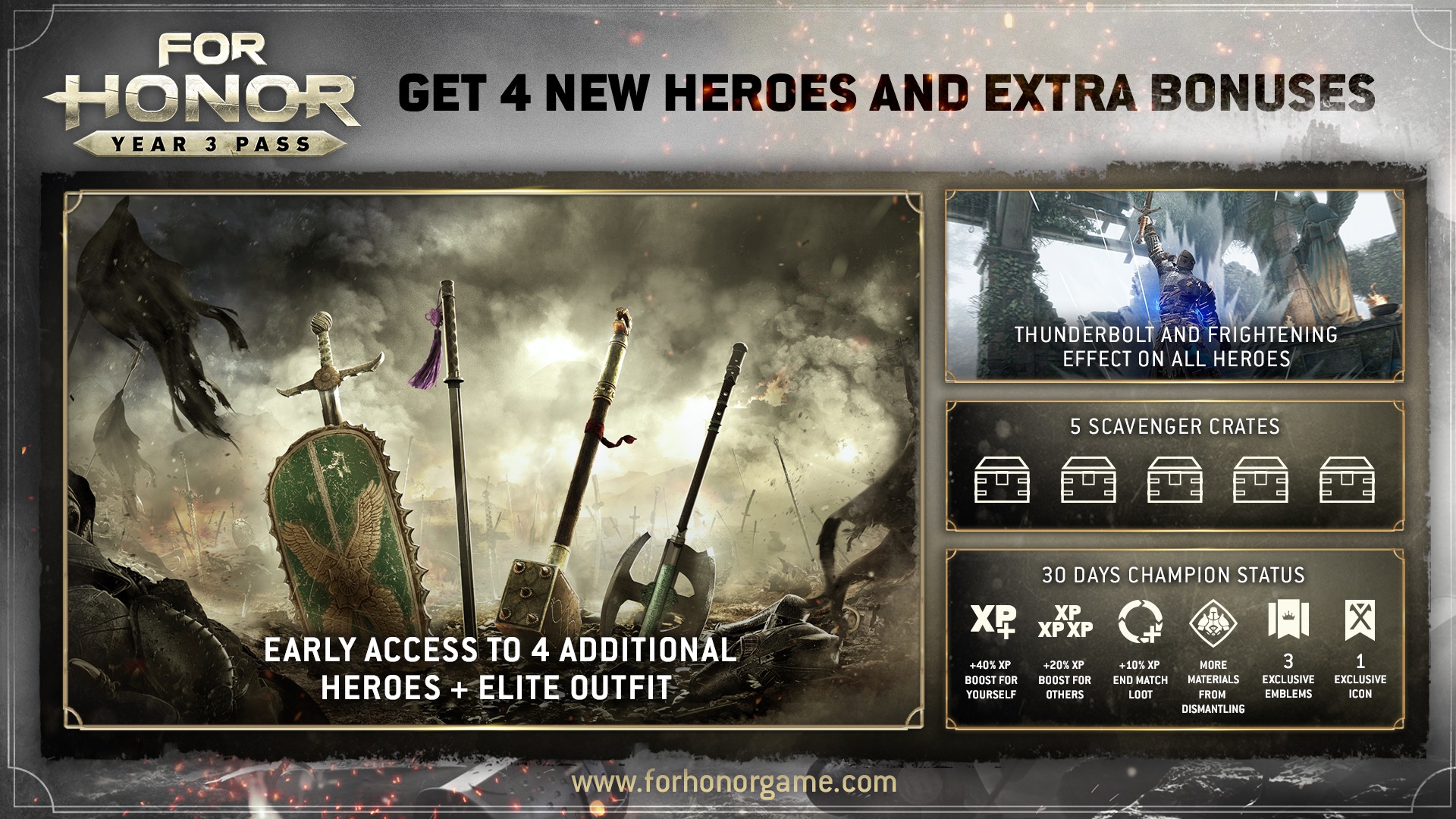 Starting today, the For Honor Complete Edition will be available on the PS4, Xbox One, and PC. It includes the base game, Year 1 Heroes Bundle, Marching Fire expansion, and the Year 3 Pass.
In the meantime, check out the For Honor Year of the Harbinger 2019 roadmap below. More details and information will be revealed throughout the year.