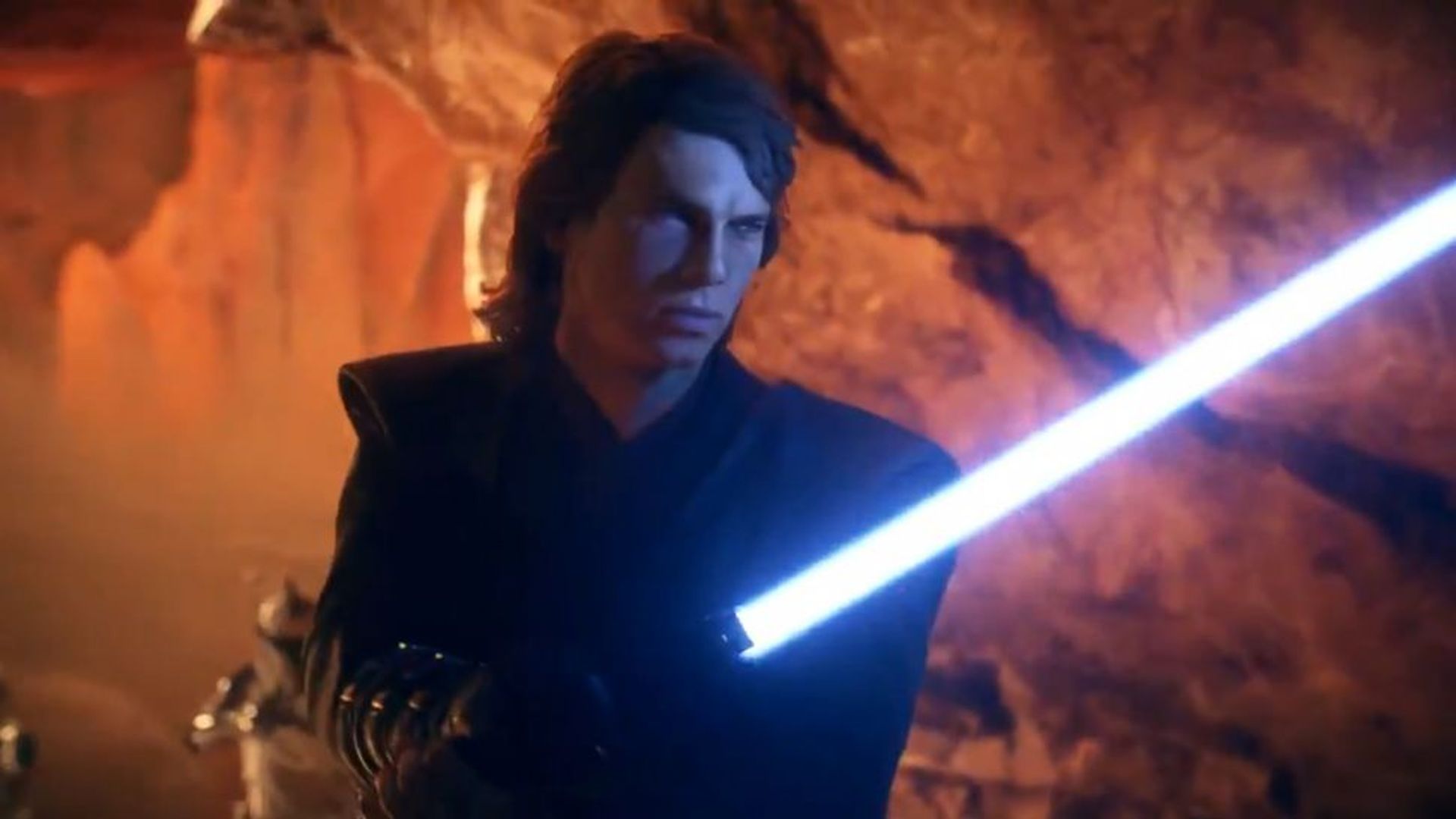 by in
The Chosen One is finally coming to Star Wars Battlefront 2, as the massive update that arrives today will add Anakin Skywalker as the latest playable hero to hit the controversial game. However, that's not the only thing awaiting players.
While Anakin Skywalker will cost 35,000 Credits to unlock, Star Wars Battlefront 2's The Chosen One update will also grant every player a whopping 60,000 Credits for free. This basically means that players can immediately unlock Anakin Skywalker without needing to grind and accumulate Credits.
Anakin Skywalker's list of abilities indicates that he is a very strong offensive hero but slightly less capable with his defensive traits. Here are all his abilities:
Heroic Impact: Hold the ability down to absorb damage, then let go in a powerful Force push. It gets stronger the more damage you take.
Passionate Strike: A heavy Lightsaber strike that breaks guard.
Pull Dominance: Pull an enemy towards you, leaving them vulnerable to attacks.
Retribution: Anakin becomes stronger as teammates take damage around him, this eventually builds into an inescapable grip that seizes all enemies around him.
What's even more interesting is the lines of dialogue given to Anakin Skywalker in Star Wars Battlefront 2. For instance, if Anakin were to meet Darth Vader on the battlefield, he will say: "I will not give in to you. Ever!"
Also, let's not forget his most iconic line from the movies:
"I don't like sand. It's coarse and rough and irritating…and it gets everywhere."
Yes, EA DICE added that into the game.
"My powers have doubled since the last time we met, Count."

"Good. Twice the pride, double the fall." #StarWarsBattlfrontII pic.twitter.com/GSevKHAMtb

— EA Star Wars (@EAStarWars) February 21, 2019
For the full patch notes of The Chosen One update, head to the official website here. In the meantime, enjoy the sand-hating Jedi Knight, Star Wars fans.
---