One would think the headline is an early April's Fool joke (it's only a few days), but it's real. Hello Kitty and Mobile Suit Gundam are going to duke it out in lieu of their respective anniversaries: 45th for the former, 40th for the latter.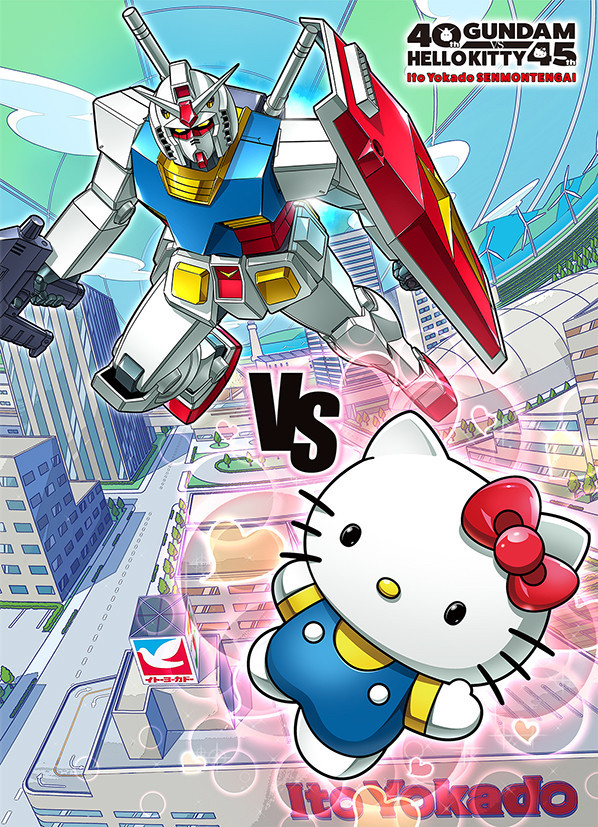 According to a Crunchyroll report, the project involves a LINE campaign where fans can vote for their favourite characters from each franchise and earn prizes. The campaign will also feature real-life promotions with restaurants and retail stores, as well as a mystery game sponsored by SCRAP that is scheduled for summer 2019. That's all for now; more details about the collab will pop up eventually.
Oh and there's an animated preview video where the two meet. Hello Kitty watches some Gundam, gets upset, and appears in the middle of a battle to Amuro Ray's shock and awe. Hey, I'd be surprised too if I was greeted by a 40-feet cat mutant thing wearing a bow.
I'll just plaster this one promo pic where Gundam and Hello Kitty are enjoying a bowl of udon.
I'll go ahead and say it: this is way better than Avengers: Endgame. Also Bandai Namco: team up with Koei Tecmo and get a Musou Gundam vs Hello Kitty game out.