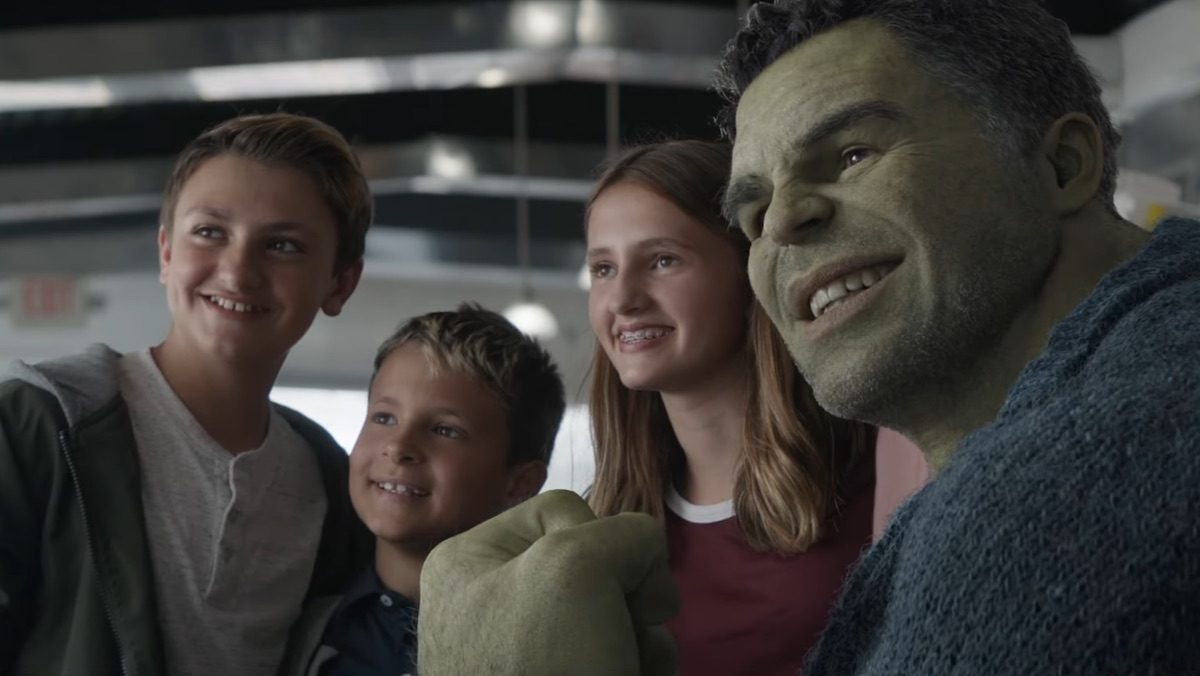 by in
Avengers Endgame is filled with incredible visual effects, which took a lot of manpower and resources to bring to life. Industrial Light and Magic is one of several visual effects companies that worked on the movie, including the Quantum Realm, aspects of the climactic final battle, and more.
However, according to VFX supervisor Russell Earl (via io9), the hardest challenge for them was none of the above. Instead, it was the relatively lowkey effect of Professor Hulk or Smart Hulk. How did they start bringing this version of the Hulk to life?
The team began by showing Marvel Studios and the Russo Brothers footage of a Spotlight interview featuring Mark Ruffalo, to show them how that performance and temperament will be channeled into Professor Hulk.
"Once we did the test we sent it down and [the filmmakers] were like 'This is great,'

[Ruffalo] doesn't have to overact or make the performance too big…We can get that very subtle performance and strive to be that mix of Mark and Hulk.'"
When real work began, the team encountered a problem, in which their usual digital tool was not working well enough. They had to resort to using Disney Research's Anyma digital tool, which is used capturing body and facial motions during voice recording sessions on animated films.
Russell's team also had to add 10 outfits for the character, each of which required extensive adjustments in every scene just to accommodate a particular outfit. Also, can anyone imagine Professor Hulk without glasses? That almost happened, since the team had to keep adding and removing it.
"His glasses were a little bit of a later addition as well. He had them and then he didn't have them and then it came back to having glasses. Obviously, everything is challenging but I think it had the largest impact in the lighting and eyelines.

Sometimes we just had to go back and do a little bit of relighting or add a little extra balance or knock down some of the shadowing so that the animation still had the same read."
What seemed like the most overlooked visual effect turned out to be the hardest to accomplish. In the meantime, check out our spoiler-free review of Avengers: Endgame here, our discussion for what's next post-Avengers Endgame here, or the upcoming movies you can look forward to in the MCU Phase Four (4) post-Avengers Endgame here, or what the future holds for the MCU cast we all know and love here.
---