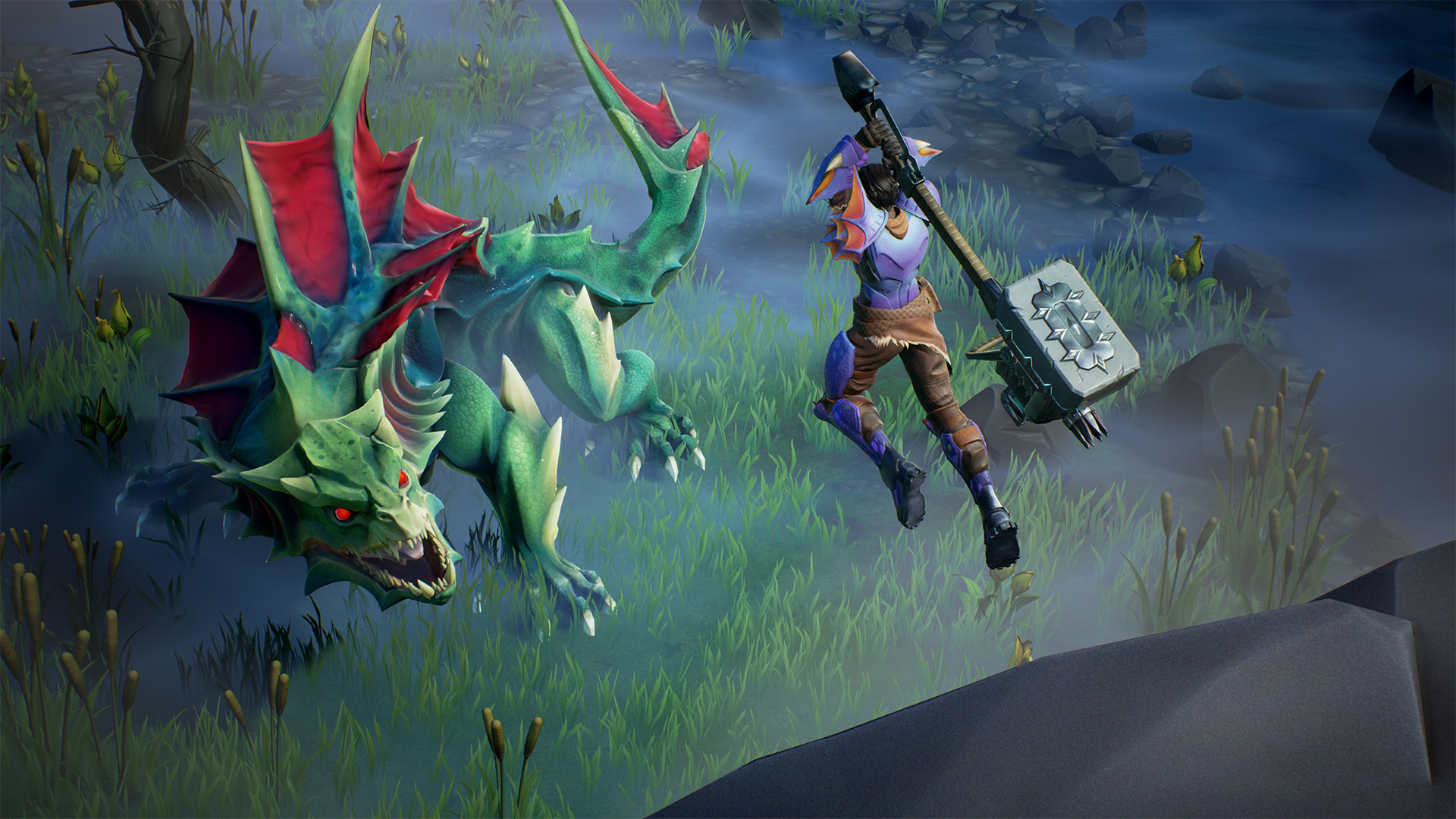 by in
The full version of the western Monster Hunter clone Dauntless will be releasing next week on 21 May 2019, alongside the launch of the Hunt Pass Season 5: Hidden Blades. According to developer Phoenix Labs (via PCGamer), the new Hunt Pass will "transform the world of Dauntless into a Moon Blossom Festival," featuring 50 levels of content offering new cosmetics and premium currency rewards.
If you're wondering why the game is already heading into Season 5, Dauntless has actually been in open beta for the past year or so. The full version of the game will feature "numerous new improvements and content updates", "massive campaign rework," and a new "End of Hunt" screen.
To celebrate the game's full release, Phoenix Labs will also release a new Arcslayer pack at launch, including a new "mech-inspired" armor set, premium currency, and consumables. Dauntless is available on the PC via Epic Games Store, PS4, and Xbox One.
In the meantime, check out the Dauntless gameplay footage below to see the gorgeous cel-shaded graphics of the Monster Hunter clone.
---