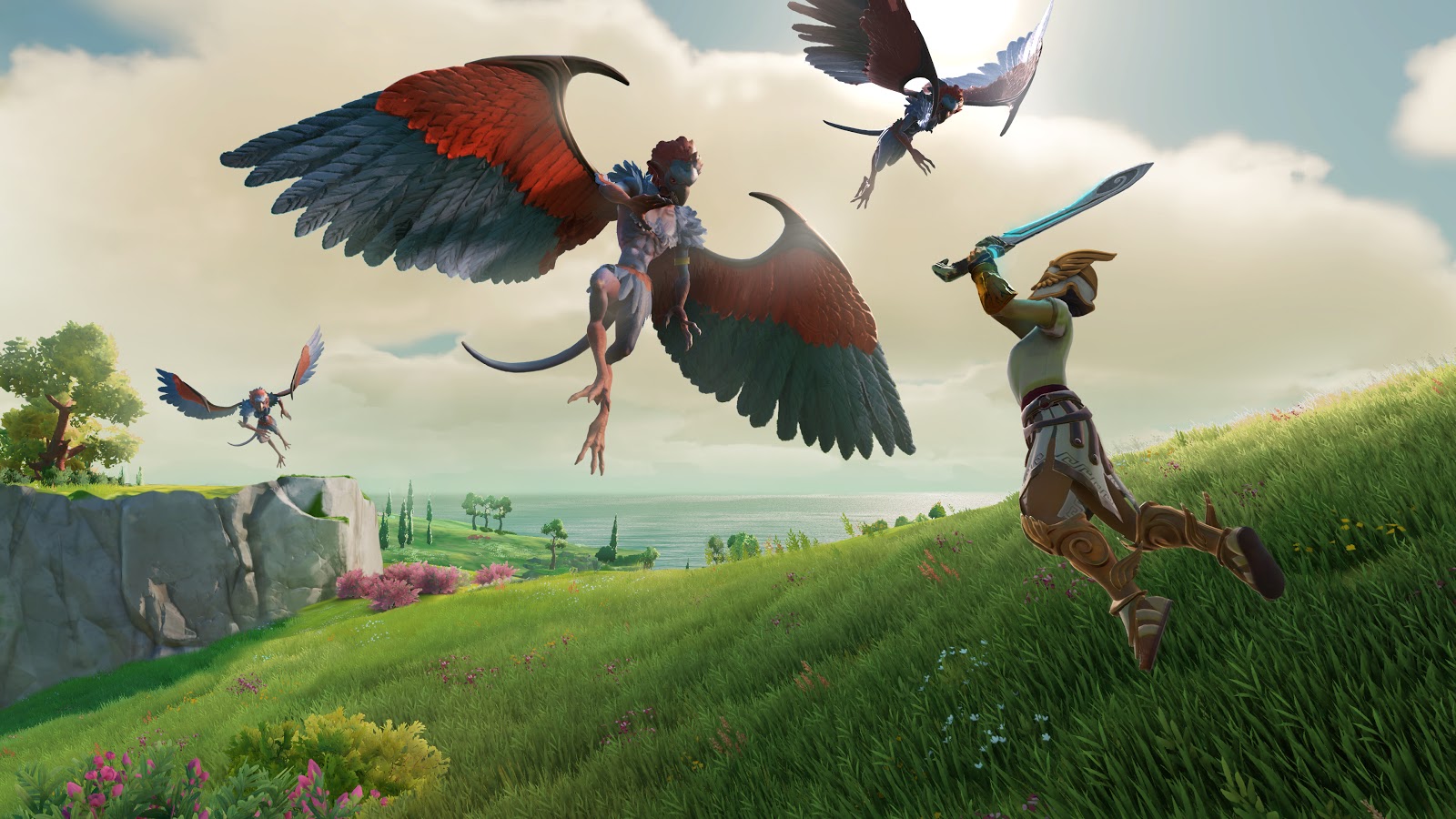 by in
We previously talked about Gods & Monsters yesterday during the Ubisoft press conference at E3 2019. So what is it exactly: like a Legend of Zelda clone like we predicted?
The answer is a lot simpler: it pretty much is, especially if you compare it to Nintendo's Legend of Zelda: Breath of the Wild at first glance. But there are some distinct key features and highlights about this colourful Ubisoft project.
The Assassin's Creed: Odyssey Team Is Making It
Thanks to the game's Greek aesthetics and setting, the Ubisoft teams behind the last Assassin's Creed game, Ubisoft Quebec, will be making this and shipping it out for its February release date next year. Producer Marc-Alexis Côté said in a Kotaku interview that the team has been working hard over the last 10 years to perfect their tools.
"That's one of the things we're really good at in Quebec City: working on our dev processes, working on the toolset to make sure we can build games like this and make them amazing."
Gods & Monsters Is Steeped Heavily In Greek Mythology
Gods & Monsters is an action-adventure game set on the heavily Greek Mythology-influenced Island of the Blessed. You can customize your hero, be it focused on melee attacks or ranged combat, and equip him with special gear ala Diablo or Darksiders II.
Your hero can also use special powers such as floating from high perches and telekinesis. You'll be fighting harpies, medusa monsters, and possibly minotaurs while re-enacting a fantasized version of Homer's Odyssey. And yes, your hero is called Phoenix, named after the firebird that can reborn after death.
All that research Ubisoft Quebec did with AC Odyssey will be put to great re-use here, especially when tailoring this game for an all-ages crowd. The bright paintbrush style of the game's graphics is a deliberate choice in setting this apart from the team's past open world game.
The Team Is Fine With It Being Compared To That Other Nintendo Game
Still, the comparisons between this game and Nintendo's 2017 GOTY can't be shaken off. Creative director Jonathan Dumont said in a Kotaku interview that the team is flattered by said comparison. "[…]From a storytelling point of view it's going to be a very unique adventure."
"The abilities will change, as well as the scope of how it blows up. It is influenced a lot more by Odyssey in that sense mechanically. The fact that we can choose and create our own character and customize it as well, there's quite a bit that will make it its own."
It'll Be Out For Major Consoles & Google Stadia
Gods & Monsters is slated for PC, PS4, Xbox One, Nintendo Switch, and Google Stadia next year. Based on what we've heard and seen, we're really stoked about this new action adventure game from Ubisoft, even if it does sound like a kid-friendly version of AC Odyssey.