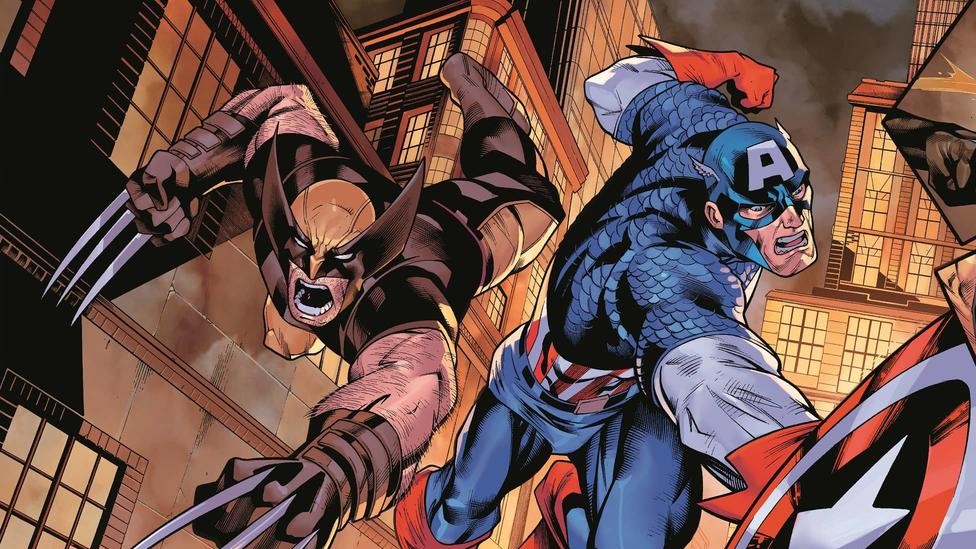 by in
Several days ago, the official Marvel Twitter account posted a cryptic teaser containing nothing but gibberish and redated secret documents of some sort. Fans noticed that the documents referred to Weapon I, Weapon X, and Weapon XIII, who are actually Captain America, Wolverine, and the mutant Fantomex, respectively.
II IV V VI IXhttps://t.co/x8cfBZV3wn

— Marvel Entertainment (@Marvel) June 14, 2019
Some fans speculated that this might mean the introduction of mutants, and by extension the X-Men, into the Marvel Cinematic Universe (MCU). Unfortunately, the truth turned out to be nothing quite as exciting.
The cryptic teaser actually led to the official announcement of a new comic book series featuring Wolverine and Captain America teaming up to investigate the disturbing data breach which caused details of the Weapon Plus program (which made them who they are today) to be leaked to the public.
WOLVERINE & CAPTAIN AMERICA: WEAPON PLUS #1 will launch on 10 July 2019 as the two veteran heroes find themselves embroiled in a conspiracy with one main question: Who are the other Weapons?
What is the Weapon Plus program?
For those unfamiliar with the concept, the Weapon Plus program was introduced by Grant Morrison in New X-Men #128 (August 2002), a secret organization whose purpose is to create super soldiers in the form of Weapons to fight in future wars, including a predicted-to-be-imminent human-mutant war.
According to the image above, here are all the known Weapons so far:
Weapon 0: John Steele
Weapon I: Steve Rogers (Captain America)
Weapon II: Unknown (We3, a bunch of animals with unique abilities like Wolverine's claws, etc, but is now considered non-canon)
Weapon III: Skinless Man
Weapon IV: Unknown
Weapon V: Unknown
Weapon VI: Unknown
Weapon VII: Frank Simpson (Nuke)
Weapon VIII: Unknown
Weapon IX: Unknown
Weapon X: Wolverine (Sabretooth and Deadpool were considered failures)
Weapon XI: Unknown
Weapon XII: Zona Cluster 6 (Huntsman)
Weapon XIII: Fantomex
Weapon XIV: The Stepford Cuckoos
Weapon XV: Ultimaton
Weapon XVI: Allgod
The Super Soldier Serum which turned Steve Rogers into Captain America was actually the first in the Weapon Plus program, designated as Weapon I. Meanwhile, James Howlett or Logan AKA Wolverine was given his adamantium skeleton when he participated in the 10th installation of the program, which is why he was designated, Weapon X.
While several of the Weapons have been identified, there remained many that have yet to be revealed. This new comic will likely explore the Weapon Plus program even further, unearthing more hidden revelations in the process.
Perhaps we might even see the Weapon Plus program being adapted into the MCU in the future, as one of the many different ways mutants could officially be introduced into the universe.
---