Beneath the grimey swampland muck of a hurricane-swept Florida in the world of Crawl, and amidst all the rabid homicidal alligators advertised in the film's trailer lies a heartwarming story about a young woman and her "tiger" dad who used to be her swim coach trying to make amends. Director Alexandre Aja does his best in taking a conventional thriller horror story and shoot it in the slickest way possible while letting its leads Kaya Scodelario and Barry Pepper do all the work.
And it succeeds and entertains despite the show hitting many familiar tropes in the genre.
A Load Of Croc?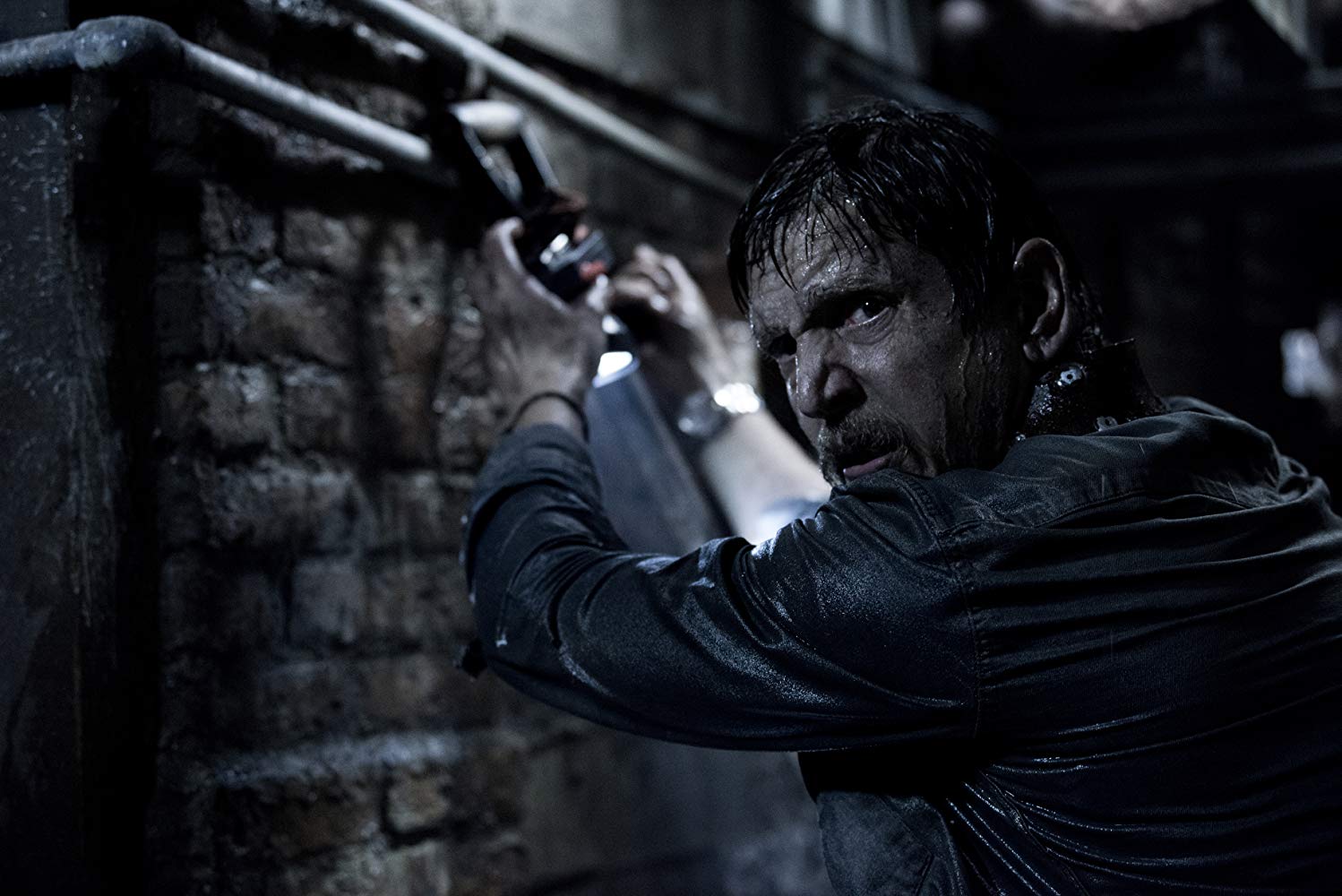 As I alluded before, Kaya plays Haley, an aspiring swimmer with a strained relationship with her dad. When she gets a call about her dad not leaving his Florida house due to an impending hurricane, she rushes in to check what's up. Apparently, it's a growing alligator problem -hungry pissed-off lizards mind you- underneath her dad's house. The majority of the film is the two of them (and their dog Sugar) figuring out how to escape from their escalating predicament.
With just two actors, the film's emotional core largely falls on them, and thankfully Kaya is up to the task. She displays a good mix of naivete and determination from start to finish. Her character growth and her acceptance of her father's way of looking at things works well.
Speaking of father figures, Barry Pepper, whose last good headliners include True Grit, Saving Private Ryan, and a couple of Activision games, really sells it as a tough dad who only wants the best for his "lost" daughter. He's got the sarcasm and wit to pull off his quips for his situation while also showcasing his acting chops in one of the film's second act open-hearted moments. Together, they work in tandem and have more than enough father-daughter chemistry to make us care about whether they live through hell in literal high water.
The other stars who should be commended are the homicidal alligators. They tread the thin line between "realistic hungry carnivores" to "human-hating killing machines", though thankfully they don't veer too far to the latter. Most of the tension here relies on the fact that this sort of disaster with said animals is plausible. Though having your antagonists breaking through the window to fill up the room with water is purely done out of dramatic effect than anything else.
Later, Gator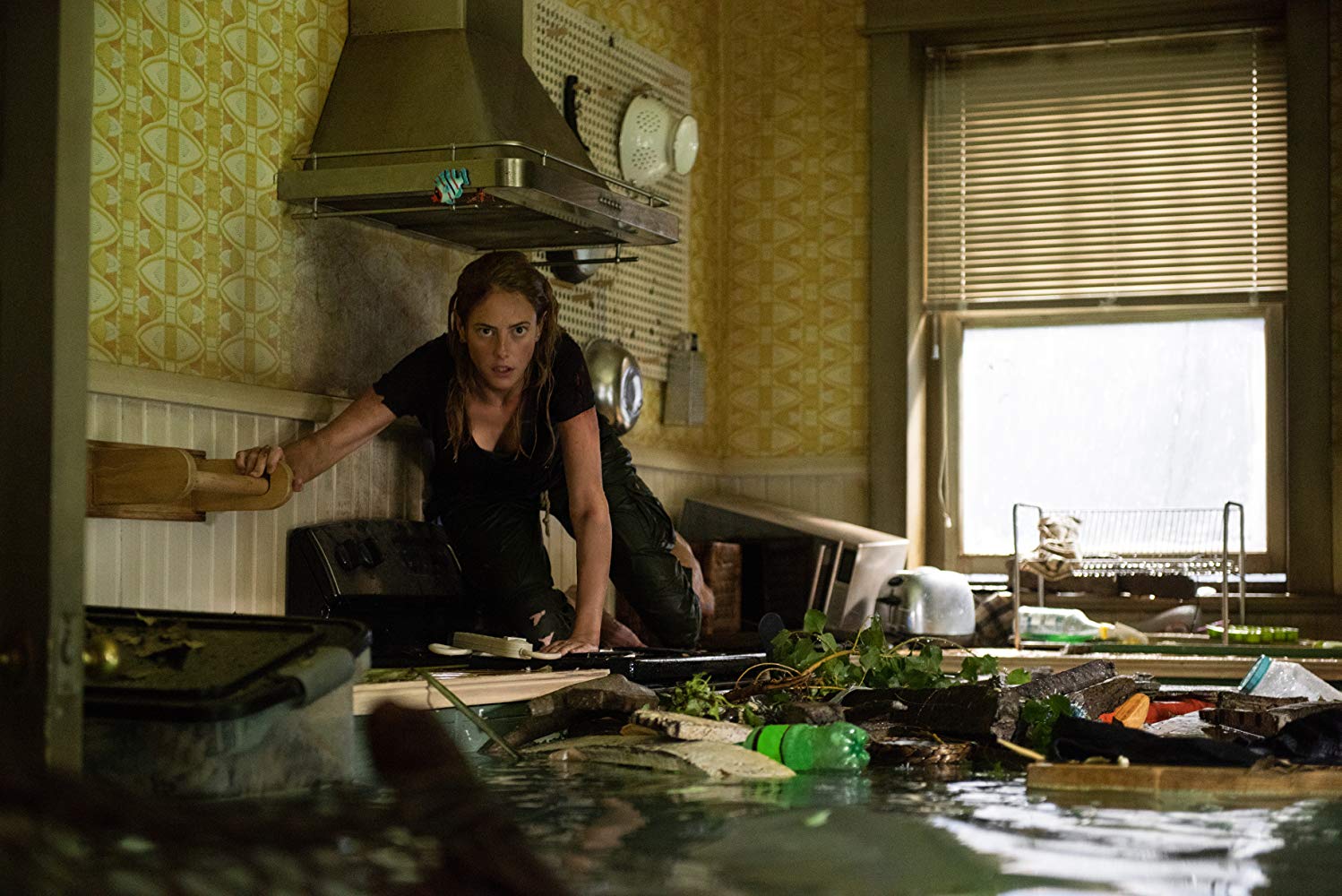 At the end of the day, Crawl is a thriller first and foremost where you root for your named cast members to survive through the ordeal -everyone else is either away from the area or just gator-bait. The film's thrills, jump scares, and dread-building bits are honestly standard and expected, but they're done with a lot of polish and appropriate washed-out tones and cinematography.
You feel incredibly claustrophobic and a huge sense of drowning within the show's many high tension scenes, yet you still get a breather or two when the heroes and villains regroup. Kills and gore-wise, you'll get your fill of broken bones, bones being snapped back to place, gator wounds, and non-headlining actors getting munched in different ways.
All in all, Alexandre Aja and company aren't shooting for gold in this particular swimming competition, but at least it gets all the silver they deserve.
FINAL RATING: 70/100
Related