I never really liked the genre of building block sandbox games in which Minecraft remains the exemplar. The gameplay feels meaningless and filled with busywork meant to pad your time, lacking any sort of narrative incentive to push me forward or urge me to continue playing.
While Dragon Quest Builders 2 isn't perfect, it has certainly surprised me, convincing me that Minecraft-style games can be more than just uninspired genre clones. This is how Square Enix's latest spinoff installment of its long-running JRPG franchise won me over.
More Role-Playing Than Brick-Laying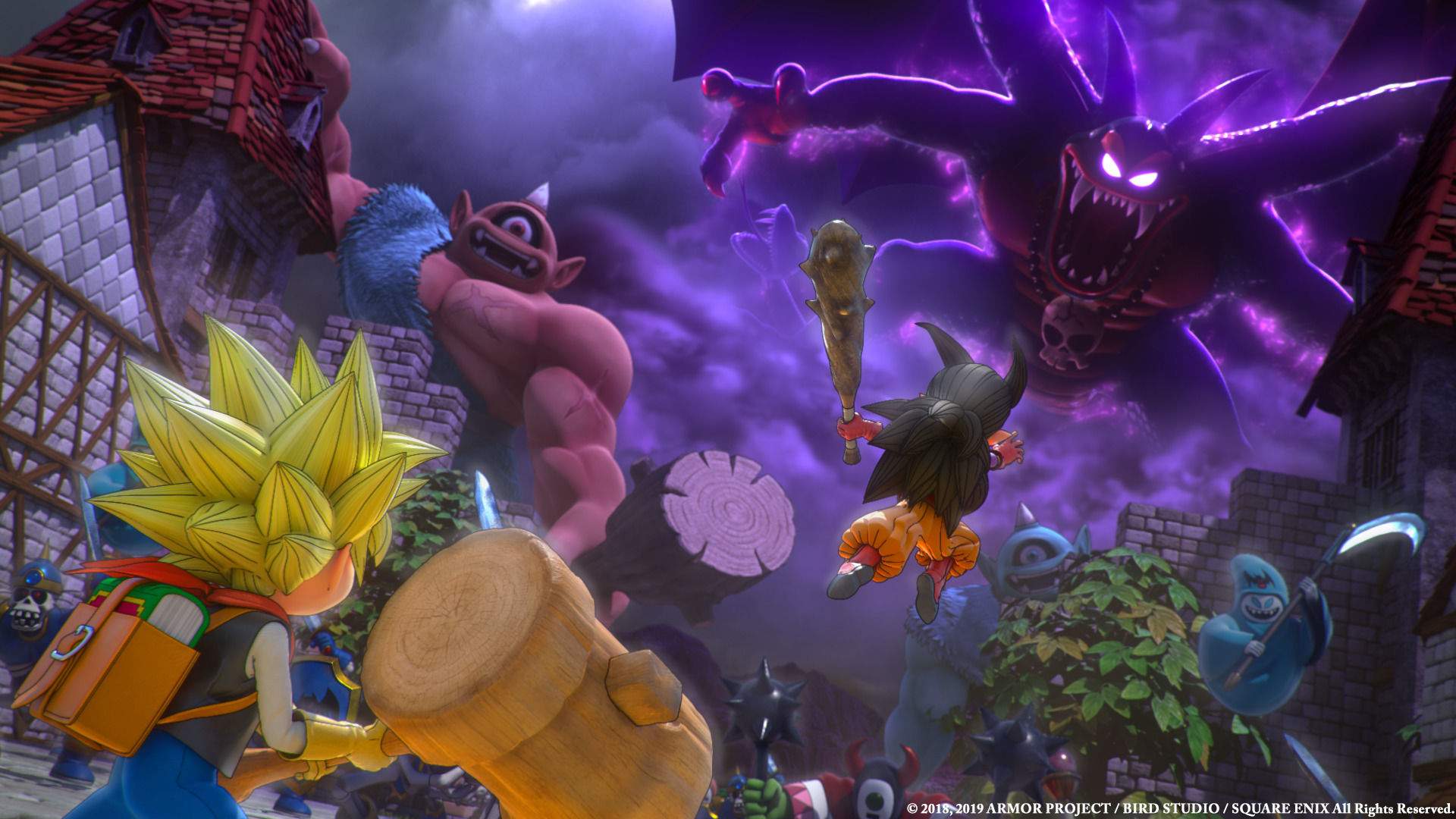 I never played the first Dragon Quest Builders, so I didn't know what to expect from its sequel, other than the assumption that it plays like Minecraft but with the JRPG franchise brand lazily slapped on it. Boy, was I wrong.
Dragon Quest Builders 2 is almost as much a JRPG as its brothers in the mainline series, the most recent of which was last year's underrated GOTY contender Dragon Quest XI: Echoes Of An Elusive Age.
The game starts by establishing the in-game world's premise and thrusts the player's character into that same world. In actuality, this game is set in an alternate timeline of a what-if sequel to the classic Dragon Quest 2 (1987). An evil cult called the Children of Hargon has taken over the world and prohibited Builders or building/creating of any kind. Instead, they impose destruction as a way of life and religion.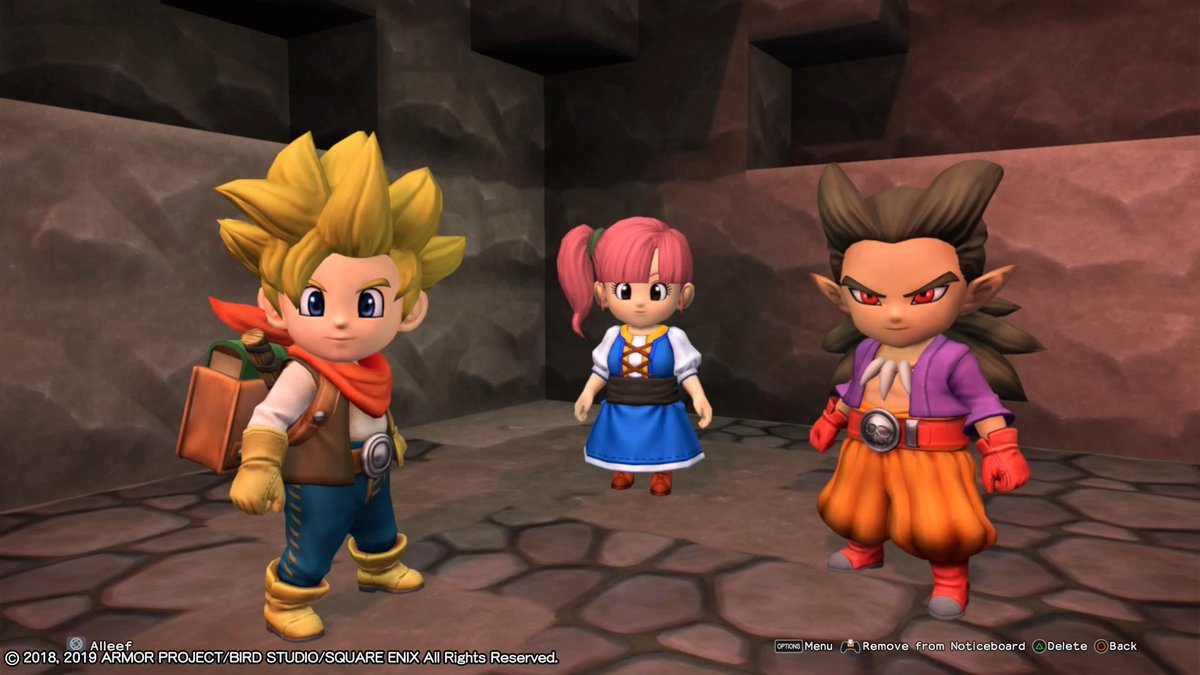 The game's protagonist is one of the last Builders. I initially expected Builders to be more like humble carpenters, but in this game, they're so much more. They remind me of the Master Builders from the Lego movies, capable of designing and creating almost everything from anything.
In Dragon Quest Builders 2, you're not limited to houses and farming, but also miraculously making natural constructs like rivers and forests. You're God if he looks like a Super Saiyan, so, basically Goku (a reference to the fact that characters and monsters in Dragon Quest Builders 2 were designed by Dragon Ball creator Akira Toriyama himself).
The entire game is moved by a narrative very similar to how a traditional JRPG would progress. You move from island to island, meeting new people and helping them with their problems.
The Power Of Friendship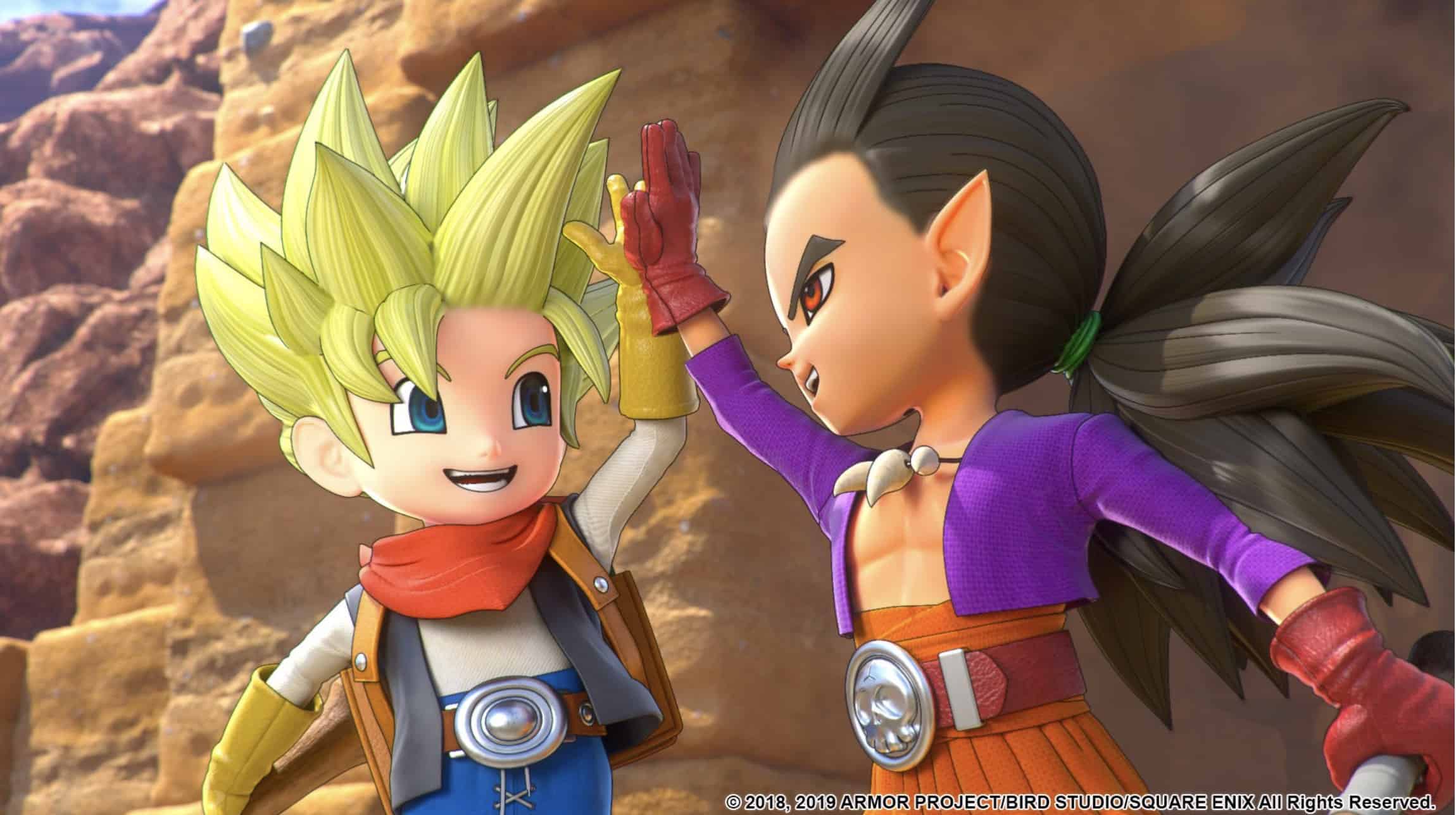 Impressively, these NPCs you meet at these islands are not bland or boring, but many of them are memorable and have charming personalities.
Despite the lack of voice acting or any spoken dialogue in the game besides grunting and woo-ing, but I swear it adds to the charm of the game and I still managed to bond with them all the same (which is a testament to the game's great and witty writing).
That's pretty important because keep in mind that you'll be spending hours and hours interacting with these NPCs, putting up with their (sometimes grating) requests and forging friendships in the process. Some of them will even die (this is a pseudo-JRPG, remember?), so bring along some tissues as well.
I went into Dragon Quest Builders 2 thinking it would be a simplistic and brief little game. It turned out to be just as massive as a mainline Dragon Quest would be.
Here's some context. In Dragon Quest Builders 2, the protagonist is given a barren wasteland of an island to develop, which functions as your hub. You'll return to this hub every time you complete an island (or world or region) to continue developing it using skills your character has learned from those places.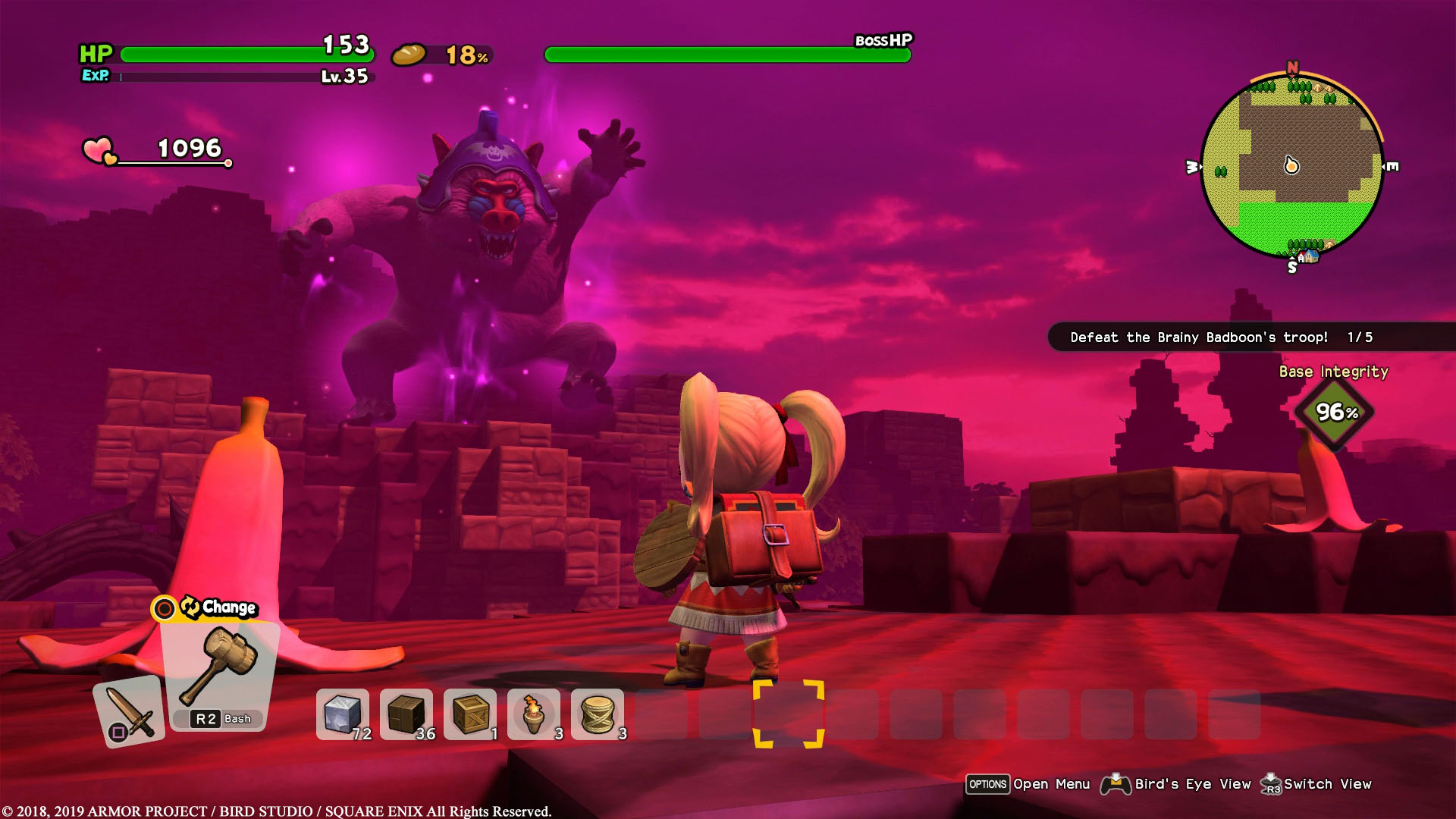 The game is massive in that every island you visit takes a long time to complete. It took me 10 to 15 hours just to finish the first island and return to the hub. There are four huge islands in the game's story (not counting the smaller optional ones) and don't forget that you'll be returning to the hub in-between.

That's more than 50 hours of content and playtime, which is mind-boggling considering that Dragon Quest Builders 2 isn't even supposed to be a full-fledged JRPG, unlike Dragon Quest XI: Echoes Of An Elusive Age which took me well above 100 hours to fully complete.
In actuality, Dragon Quest Builders 2 feels more like a JRPG than a Minecraft game, which is what makes it unique amidst the sea of Minecraft clones out there.
Fans of the franchise will appreciate that Dragon Quest Builders 2 features the very same iconic music and sound effects as the mainline titles. Even if 2018's Dragon Quest XI was your first experience in the series, it would all sound familiar, in a good and charming way.
I was part of the minority who didn't hate the traditional synth music and sound effects used in Dragon Quest XI. So whether you will find the same to be satisfying or frustrating in Dragon Quest Builders 2 will depend on which group you belong to.
Foundation Issues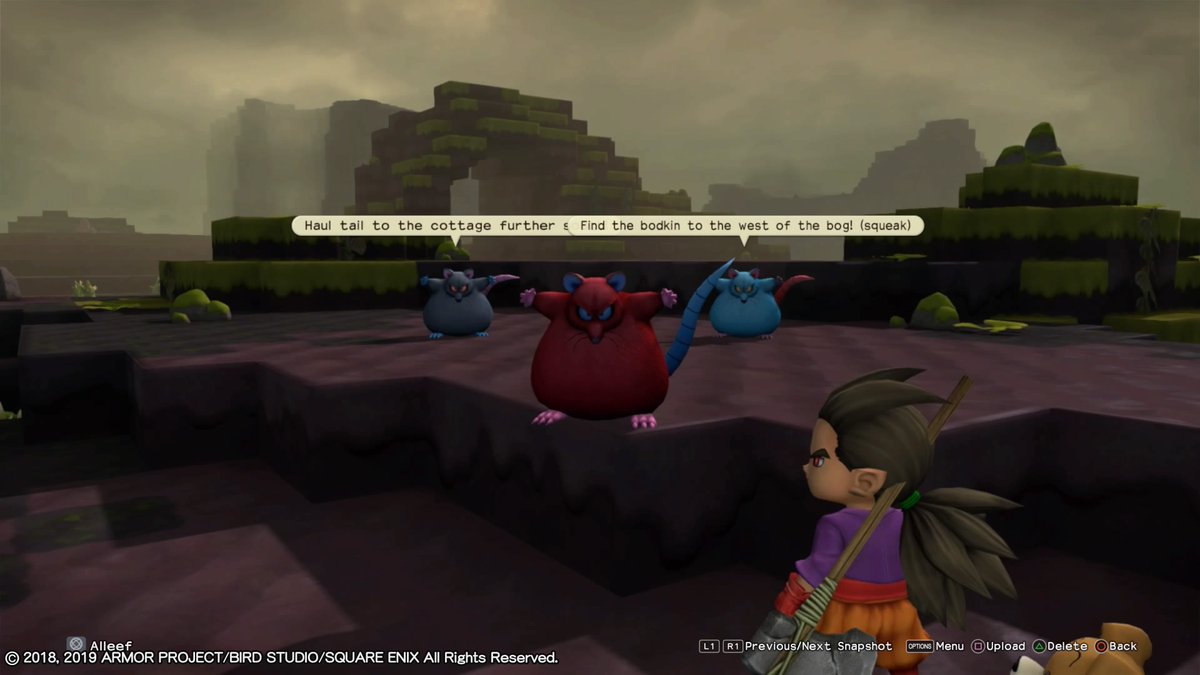 Like I mentioned in the first paragraph, Dragon Quest Builders 2 isn't perfect. It suffers from several problems that stop from elevating it to being a truly great game. The game being as big as a JRPG has its drawback, which comes in the form of pacing problems.
A game like Dragon Quest Builders 2 is better experienced in short bursts of playtime, and not prolonged periods of continuous playtime like you would in other JRPGs. Spending all that time building crafting and building stuff may seem cathartic and enjoyable at first, but you'll definitely feel the fatigue and mental exhaustion creeping several hours in.
For instance, just when I thought that I would finally be finishing the first island and face its major boss battle, the game would find a way to cram in a few additional middling quests for you to do and delay the inevitable. These quests feel like busywork and padding when all I wanted to do at that point is to get it all over with and move on to the next island already.
Too Much Simplistic Combat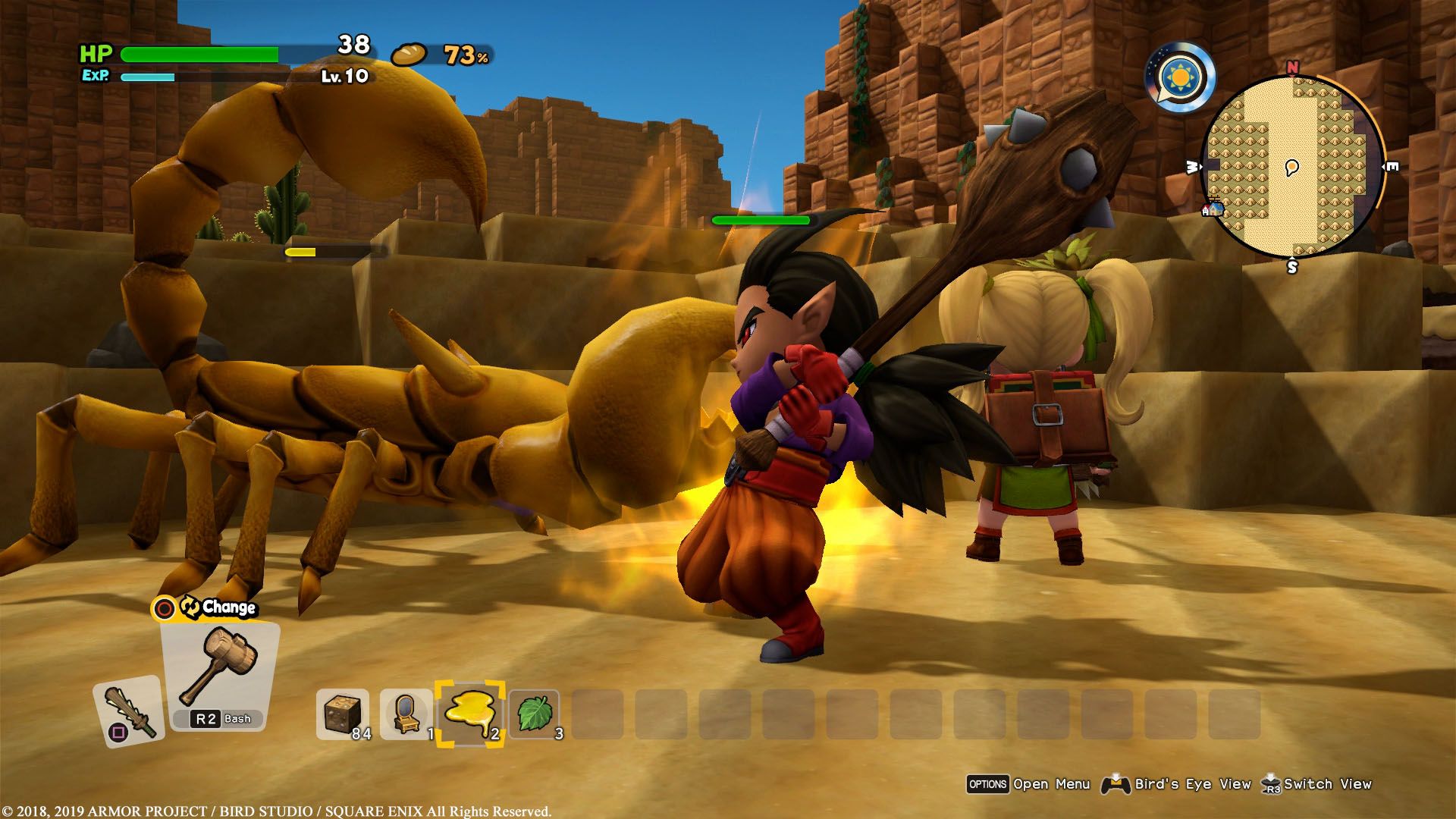 As much as a Builder as the protagonist is, his skills don't do much against monsters and the Children of Hargon. That's where his buddy, Malroth, comes in. He's the main damage-dealer and tank of the player's party. When you explored the islands, it will often be just you and Malroth tagging along.
While the protagonist isn't a slouch in combat, you will have to rely on Malroth to do the most damage in combat. His A.I. leaves a lot to be desired, but he's decent at slaying monsters. He can't build anything, but there's an important narrative reason for that (I won't spoil it).
It's worth pointing out that there's a simple levelling system where killing monsters will yield EXP. However, the options for customization are limited, as every level increase only leads to more health for the protagonist, increased strength for Malroth, recipes for weapons and one or two new moves.
Half of the gameplay in Dragon Quest Builders 2 consist of this hack and slash combat mechanic, where you essentially press a single button (triangle on the PS4) to attack. Strategy or skill is pretty much non-existent, as the combat is extremely simplistic to the point of tedium.
You can't even dodge in battle. Every modern action-oriented JRPG from Ni No Kuni 2 and Final Fantasy XV has dedicated dodge or block buttons, but you won't find them in Dragon Quest Builders 2. Players are expected to run away manually (or jump away) from enemy attacks.
It's absurd, especially when the protagonist can wield a shield but lacks the ability to use it for blocking (it only increases your defence stats). All of this wouldn't have been too much of a problem if combat is sparsely-included in the game, but it's not.
Combat is unavoidable and it's necessary since around half of the game involves it. It would have been great if Square Enix put in a bit more effort in adding depth to the game's combat and making it less tedious to play.
Let's Get Crafty!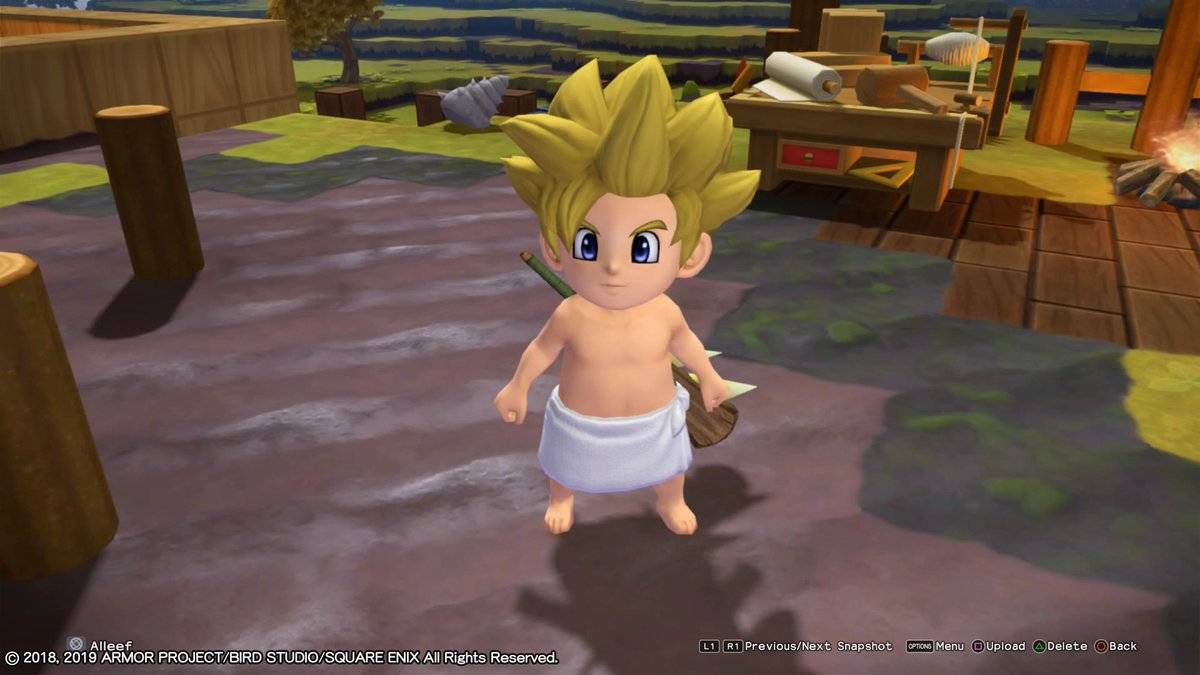 While I still don't like Minecraft-style games in general, Dragon Quest Builders 2 has proven that there's potential in the genre, especially when you mix in JRPG elements. This fusion of genres has resulted in a package that even a veteran JRPG fan like me would enjoy playing.
I'd recommend Dragon Quest Builders 2 to all JRPG fans (and especially fans of the Dragon Quest franchise). It's more than just a Minecraft clone, and it's a fun game to boot. I just think that a game like this would be more suited to the portable nature of the Nintendo Switch rather than playing it on the PS4.
Pros:
More like a JRPG than a simple Minecraft clone
Features a compelling narrative and brilliantly-written NPCs
Addicting gameplay
Cons:
Pacing problems due to the game's massive length
Too much simplistic combat leads to tedium
FINAL SCORE: 70/100
Dragon Quest Builders 2 was reviewed on a PS4 Pro, via a review copy courtesy of Square Enix and PlayStation.
---