Platform(s): PC (version reviewed), PS4, PS5, Xbox Series, Xbox One, Nintendo Switch
Genre: Cinematic platformer brought back from the 90s
You have to thank folks like Jordan Mechner, Paul Cuisset, and Éric Chahi for introducing cinematic experiences in the 90s era of gaming. Not only do you have lavish artwork and animation to admire, but also a challenging set of games with tough platforming and puzzles to sort out, along with their intended combat mechanics.
Of course, the real kicker of these titles is how "realistic" your characters move; because of the extra set of animations your main protagonist has, you have to anticipate delays and responsiveness when doing basic actions like stopping while running, jumping, and loading your weapon. Because nothing screams "fun" like fighting both the controls AND the obstacles present in front of you.
Sarcasm aside, these titles were made for their time, and I'm not sure who else wants to see these kinds of experiences surface again in 2023. Based on the huge Kickstarter list in the credits and in-game text bits of Canari Games' latest 2D platformer Lunark, there are a lot of them. They're probably sadomasochists, but there's a certain appeal to these cinematic platformers, and Lunark has that charm to keep you going in its 5-hour playtime.
Jumping Jack Flash(back)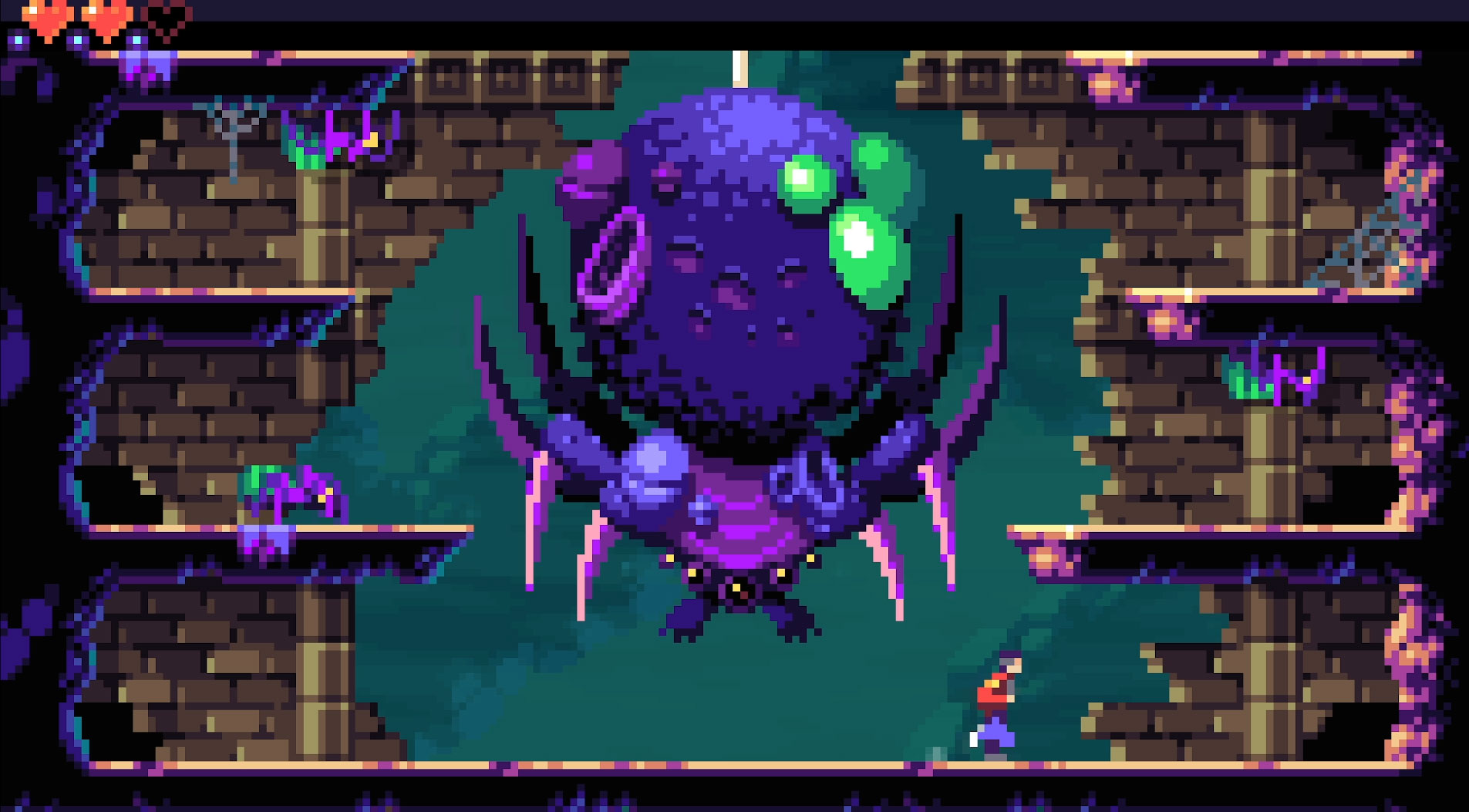 You play as Leo, who is tasked with getting an artifact from another alien planet. Upon returning, things went haywire and you have to find out what's going on and why you're being hunted down. There's quite a tale going on here, especially since you are wondering why your main character is a half-man-half-cat hybrid who wields a laser gun and can use shields. It's all unravelled methodically without wasting your time, with the star of the game being its 2D pixel artwork and animation. And the aggravating controls.
Don't get me wrong: folks who like their cinematic adventure platformers will love how purposely difficult it is to control the game, from the movement to the jumping. And truth be told, Lunark handles it well with its instant inputs, and the fact that you don't have to turn to the direction of the platform ledge when you're climbing up ledges. But a lot of Lunark's combat and platforming bits come to trial and error at times.
Half the time I don't know if I will die jumping down from certain ledges without attempting a leap of faith. Sometimes it doesn't pay off and I have to start the section all over. To the game's credit, doors you unlocked earlier and machines you activated will remain unlocked and turned on even if you die and go back to the checkpoint. No need to do the process all over again, at least.
An Unlikely Adventure?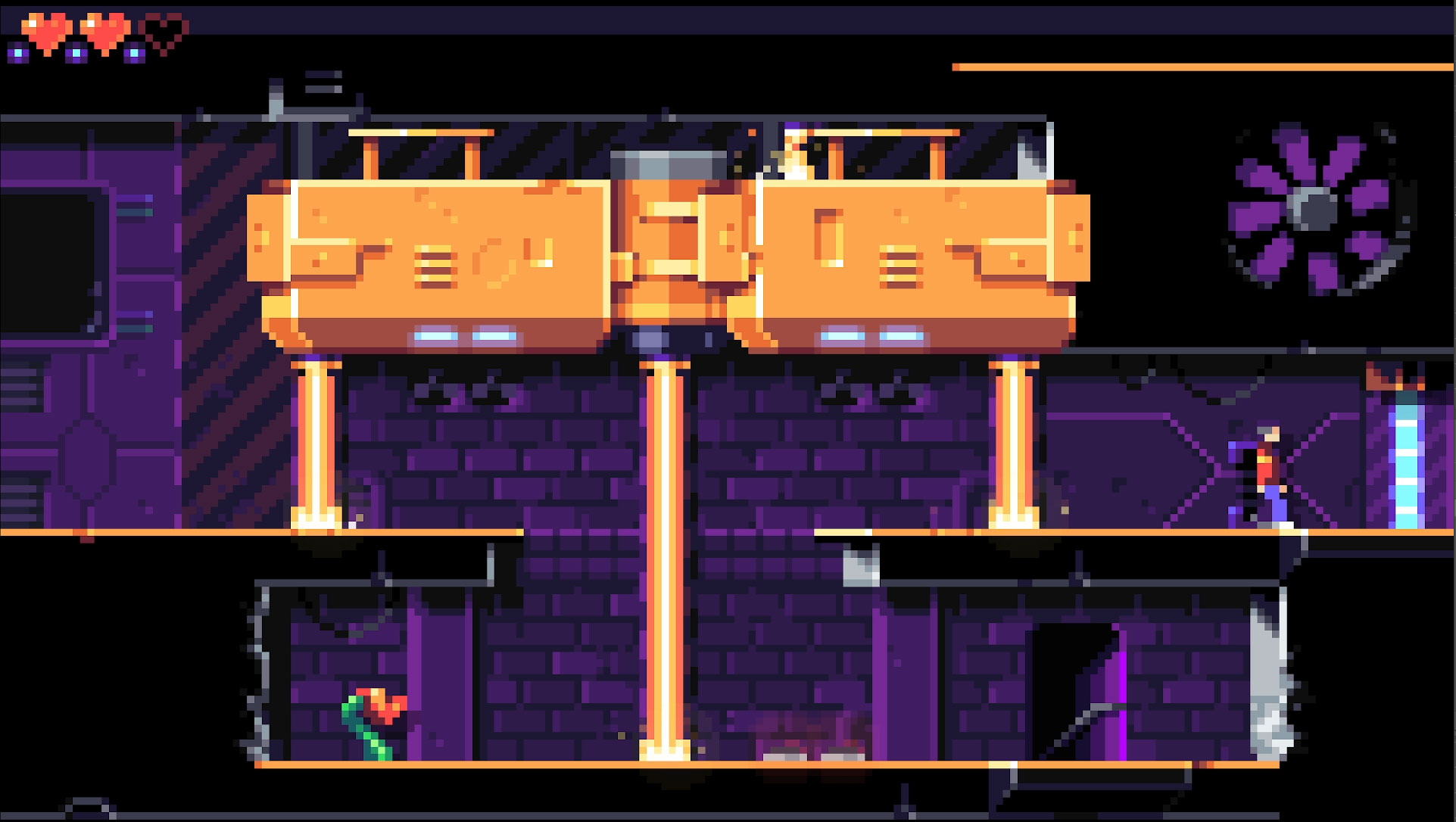 If you like a Flashback or Another World throwback title that kindles your nostalgia, go ahead and jump into Lunark. It'll keep you sated for a few hours with its lush pixel artwork and quirky puzzle-and-platforming gameplay. I cannot recommend this title to anyone else looking for a standard and modern 2D gaming experience, because Lunark is purposely designed for that specific 90s mindset. Bump a couple more points onto the final score if you're into that semi-frustrating-but-lush-pixel-cinematic experience.
Final Score: 60/100