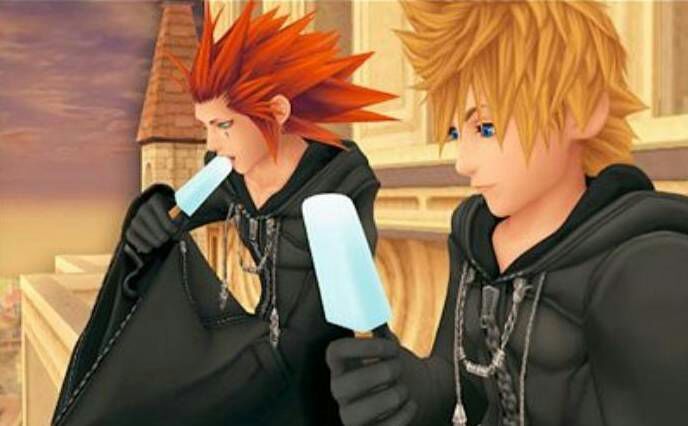 by in
There are many endearing elements and sentimental moments in the Kingdom Hearts franchise, one of which is its iconic sea salt ice cream that Axel (or Lea), Roxas, and Xion eats together while sitting on top of the clock tower in Twilight Town. It's every fan's dream to have a taste of that sea salt ice cream, and now they can.
Starting today on 3 July 2019, Family Mart Malaysia is selling their new Mediterranean Sea Salt Sofuto soft-serve ice cream in stores nationwide. For the price of only RM2.90, Kingdom Hearts fans can finally experience what a sea salt ice cream tastes like.
While the Mediterranean Sea Salt Sofuto ice cream doesn't look much like the popsicle on a stick in the Kingdom Hearts games, it still features that same sky-blue colour that makes it look so appetizing.
However, keep in mind that this isn't actually an official collaboration between Family Mart and Kingdom Hearts developer Square Enix, so don't expect too much. I just thought it'd be fun to point out Family Mart's new sea salt ice cream to all my fellow Kingdom Hearts fans.
As a Kingdom Hearts fan myself, I'll probably head over to the closest Family Mart soon and have a taste myself. In the meantime, check out my review of Kingdom Hearts 3 here or check out my detailed discussion of the franchise's past, present, and future here.
---