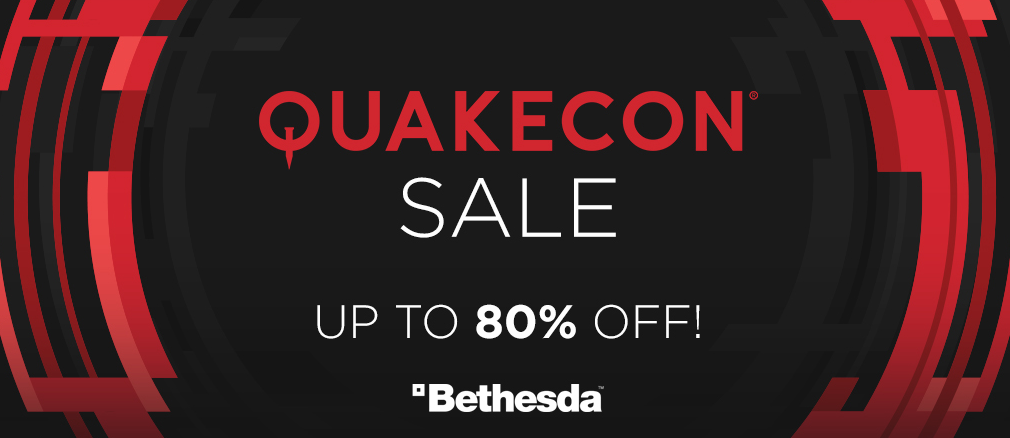 by in
It's that time of the year where PC gamers bring their own computers to Texas for Quakecon. The four-day convention will consists of tournaments, keynote presentations, and more. In conjunction with the event, Steam is having a Quakecon sale that's full of great games at great prices.
Wolfenstein II: The New Colossus
Price: RM78.20
No other game franchise does Nazi-killing better than Wolfenstein and The New Colossus is one of the best Nazi-killing games out there. This time, you fight on American soil. Step once more into the shoes of BJ Blackowicz to rally the resistance and liberate America from the clutches of the Nazis. Often hailed as one of the best shooters of 2017, The New Colossus will not disappoint you as you stab, shoot, and kill Nazis with its impressive array of weapons.
Dishonored
Price: RM7.90
I'm a big fan of stealth games and when I got to play Dishonored, it was like meeting an old friend. The level design and wide selection of weapons, tools, and skills made the game one of the best games I ever played in 2012. Summon a horde of rats to eat away at your enemies, blink between corners to stay out of sight, use whale oil to set fires as either distractions or traps. If you love having the freedom of carrying a mission however you want, Dishonored is the game for you.
Doom
Price: RM26.07
It's simple really. A portal to Hell has opened. Demons are pouring out and if nobody stops them, they'll kill everyone and everything.  You are the lone DOOM Marine activated for one purpose and one purpose only – kill all demons.
This is one of those no-fluff-just-fun games, in my opinion. You enter a level, kill all the demons, and then get yourself a keycard or whatever so that you can proceed to the next level. The gunplay and fast movement make this more than just a "rinse and repeat" shooter. As some fans would say: It's like a metal album come to life.
Fallout New Vegas – Ultimate Edition
Price: RM9.50
Forget Fallout 3 and Fallout 4. If you want an actually good modern Fallout RPG, this is it. Your stats and choices actually matter. Decided to sacrifice most of your combat abilities to be a smooth-talker charismatic type? No worries, you can persuade people to get better quest rewards which includes better gear.
The game puts you in the shoes of an unnamed courier. You're basically a nobody. For an RPG fan like myself, that's exactly what I want. It allows you to make your own backstory and actually roleplay as a character that you want to be. The shooting mechanics are a bit wonky at times but overall, this is a great RPG.
And There's More…
Prey – RM23.70
TESV Skyrim: Special Edition – RM52.14
The Evil Within 2 – RM59.24
Fallout 4 GOTY – RM59.24
The Elder Scrolls Online – RM39.49