Game On: Malaysia Takes The Lead As The Game Industry Gears For The Next Decade Of Disruption
This special feature is brought to you by Malaysian Digital Economy Corporation (MDEC) CEO Surina Shukri. 
As Industry Revolution 4.0 continues to gain traction across various industries, it's easy to forget that the creatives are the ones in the driver's seat. While it has many applications, the word refers to the currently explosive and highly dedicated creative content industry. Malaysia, since its heyday as an outsourcing destination for animated works in the late 80s to producing award-winning IPs like Project Saladin, is now primed to lead the game development sector.
It has come very far since things kicked-off more than 15 years ago when Malaysia embarked on this exciting adventure. The end-goal: to become Southeast Asia's game development hub.
What did it take for Malaysia to become this regional game development powerhouse? It isn't just about having AAA studios opening branches here or watching local indie productions scale up to become globally recognisable. There is also a growing ecosystem that encompasses education, financing, and strong support from both public and private sectors. All these come together to create a thriving and self-sustaining marketplace.
If anything, the interest in this fast-accelerating industry is still growing and continues to produce even more far-reaching results. Of the many origin stories that gave birth to this exciting industry, one of the more critical ones that most will bring up is the Intellectual Property Creators' Challenge (IPCC).
Gaming to Go
When MDEC first put together the IPCC, it knew from the get-go that this will be a long-term effort. While the early years saw animators and comic artists – both breaking new grounds on the digital front – taking part, there was a handful of bright-eyed talents who wanted to make games. Even long-time creative veterans were keen to join in on the action.
It was these teams that later formed the first-generation Made-in-Malaysia game developers: Kurechii, Ace Ed-Ventures, and Appxplore among others. They came up with innovative concepts that challenged the industry norms of the time. Instead of targeting hardcore gamers or consumers who have been playing games, thee Malaysian studios focused on the casual and mobile games space. Their efforts paid off in the years to come as they produced multiple award-winning entries.
These talents and their wonderful works wowed the world, earning new accolades for Malaysia. That was enough to convince AAA game studios to seriously consider investing in Malaysia and tapping into the country's raw market potential in game development. The first few included Codemasters and Streamline Studios. Their commitment got the ball rolling as interest in non-related parties grew.
As Streamline Studios Founder and CEO, Alexander Fernandez, puts it: "We are seeing more international recognition across the games industry, from Malaysian-made titles (that took home top marks on Google Play and Apple App stores) and (having other) services being provided by the nation's external development companies. Overall, games have become an incredible vehicle for Malaysia's economic development. In the coming years, our industry will continue to grow and become more inclusive of various opportunities outside of the games space."
With interest in game development, and now the videogames marketplace, growing at a rapid pace, new indie studios have quickly popped up. Even outsourcing efforts, which stepped away from the limelight for a time, gained massive traction as locally established content studios have built a name for themselves. Among the top few that are leading this effort are Passion Republic and Lemon Sky, both being highly recognised for their works in AAA games like Uncharted 4, Street Fighter V, and StarCraft.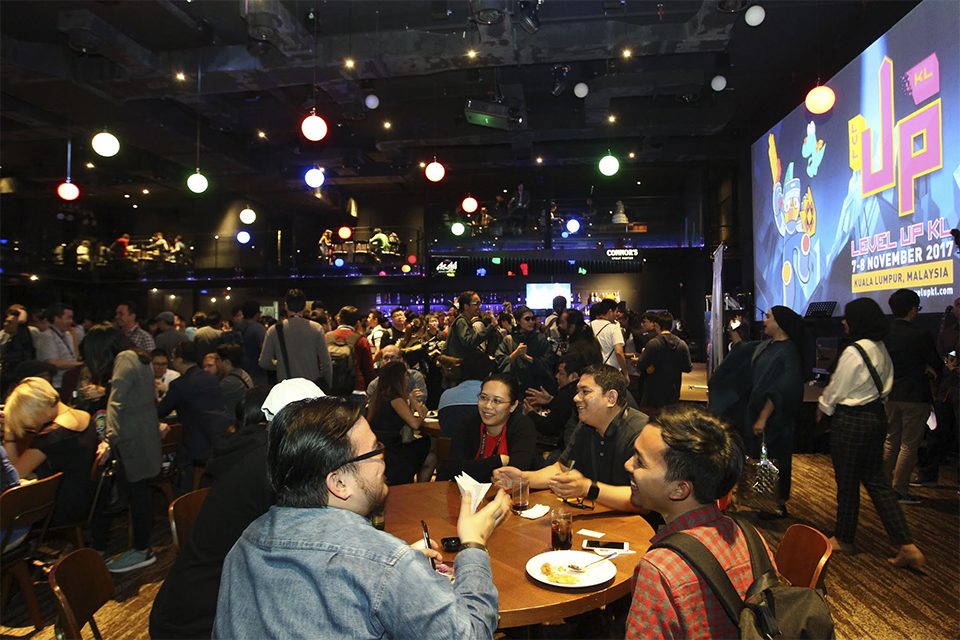 Level Up Efforts
Is Malaysia back on the right track? By the looks of it, it seems to be. These days, more and more games studios are opening up in Malaysia – be it indie or pure outsourcing. While this is all good, I would like to see these studios work on their own AAA titles. It is a timely consideration seeing as next-gen game console rollouts are right around the corner.
Of course, Malaysia's mobile games sector reached this milestone many times over. This is all thanks to the ongoing efforts of Malaysia's indie game studios. Even with its multiple industry accolades, they are still creating new ground-breaking achievements for the country. Beyond earning top ratings in the mobile app stores, other major wins include discovering new ways to make mobile and casual games educational, innovating the idle game genre, and expanding narrative-driven mobile games.
While all these efforts from the government and private sector have helped to grow Malaysia's game development industry, there is more to be done. Talent development is still a necessity and now there is a new aspect to pursue: esports. That leads to the question: what's next for Malaysia?
For the 2H2019, there is plenty to look forward to! First, there is the ongoing Digital Content Creators Challenge, a revamp of the IPCC. It only has two main focuses: animation and digital games. Winners of either category will get a substantial cash grant – RM700,000 is up for grabs – to produce a pilot episode for the animation or create a commercial-ready game. The 5th edition of LEVEL UP KL comes right after and will feature, for the first time, a public event called LEVEL UP Play. There are also workshops being organised at Malaysia's videogames incubator hub, LEVEL UP Inc, that create opportunities for attendees to learn, network, and explore collaborative ideas.
As is, the game development sector and the videogames industry are expected to continue with its phenomenal growth. Its influence into the music and movie businesses is also expanding, reinforcing the notion that videogames will become a global multimedia juggernaut. Malaysia looks set to be a significant contributor as it rapidly establishes itself to become Southeast Asia's acknowledged game development hub.