[Sponsored] Moonton's Move to Improve Mobile Legends: Bang Bang Experience Kicks Off with NEXT
Moonton's Mobile Legends has come a long way since its debut which rocked the MOBA scene thanks to its accessibility via free-to-play approach. Riding on the vast popularity of the MOBA genre which used to be PC exclusive, MLBB grows stronger every day. Today, it is one of the most popular and most-played mobile MOBA titles not just in Asia but all across the world.
Following constant improvements done over the years, what is next for Moonton? Their most important initiative of the year, called "NEXT", aims to provide more than your typical game update. With the intention of refreshing the Mobile Legends: Bang Bang experience, NEXT is set to provide players – new, old and returning ones – a fresh take on the game which was first launched in late 2016.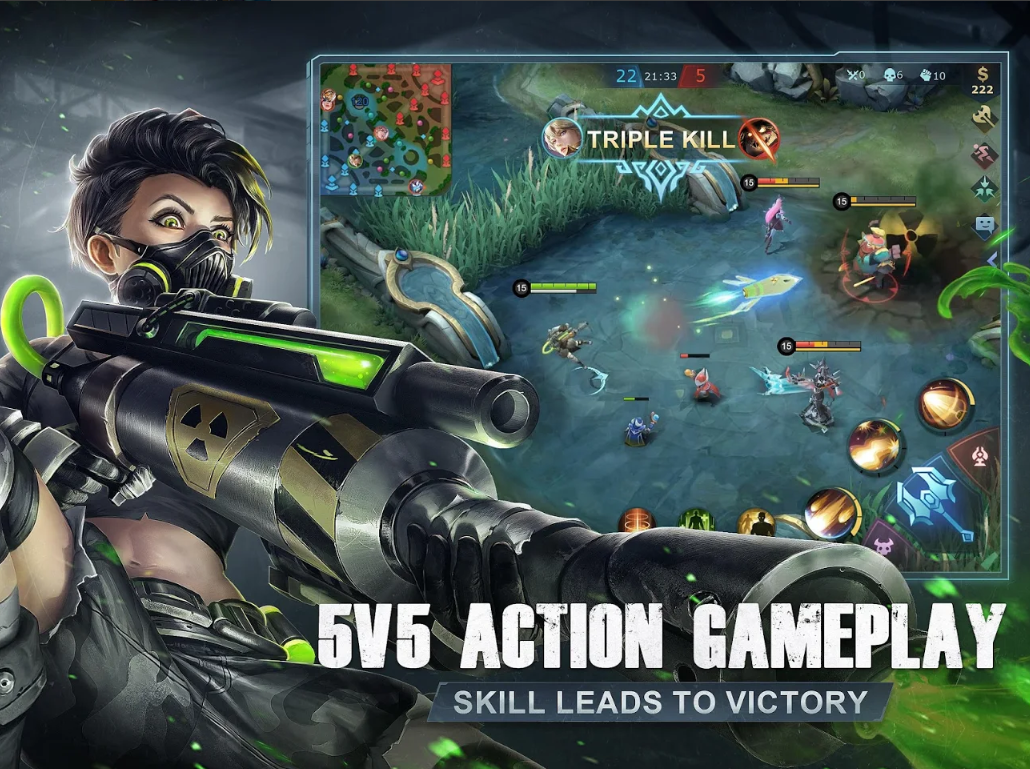 Four years is a long time but in video games, it is pretty much twice the average life-cycle of typical multiplayer games. With the rapid movement of technology and content driven by the same tech, it is not uncommon to see gamers switch from one game to another. Like every other publisher in the games industry, player retention and growth is crucial for MLBB to stay relevant. 
As a 90s rock band once said: "only superstars break the mold". That is what the developers are doing with MLBB: taking a bold step in revamping and upgrading the game. 
The NEXT initiative emphasizes on hero adjustments, art and sound upgrades and IP development that provides improvements on all aspects of the game. The two main components of this upgrade are "Hero" and "Control".
Holding Out For A Hero 'Til The End Of The Fight 
The Hero component is a step to reinvigorate certain heroes which may have fallen down the popularity ladder either due to design or viability in-game. This isn't a novel issue as countless games see the dip and pick-rate for "older" heroes as newer ones are being introduced. Be it the ever-shifting meta or simply the players' willingness to try out something new, the popularity of a hero fluctuates over time. 
The preference of "meta heroes" may affect the game in the long run as matches become either too predictable or boring. To keep things interesting, developers usually rework certain heroes which causes a domino effect towards the hero pool. Although most players pick heroes based on their skill set, some choose theirs based on looks alone. 
The developers of MLBB have been progressively tweaking and improving these classic heroes in hopes of making them stand out more.
This isn't to say the present designs are bad – far from it. However, giving the characters an updated look to fit more recent taste will do the trick in reigniting the popularity of some. So you can expect either subtle or wholesome changes in characters' model appearances, animation and sound effects from top to bottom. 
This rework isn't only skin-deep as other aspects of the heroes will be adjusted. Unique identifiers such as symbols, deeper lore and skill renovation will receive adjustments which work in tandem with one another. 
Cruise Control 
Pretty graphics are pointless without great controls. To complement the improvements being done aesthetically, the developers are also reworking the controls of the game to give it more substance without sacrificing the core feel the MLBB player base has come accustomed to. 
One of the new features being brought forward is called "Smart Targeting". By enabling players to select targets more accurately while using some hero skills, the dev team hopes that this new feature opens doors to more extensive tactics and maneuvers. This, in turn, helps elevate the game to another level. 
Quality of life changes are in the cards, as the developers are working on ways to upgrade the presentation of MLBB. Examples include improved camera zoom out and tilt during skill cast.
While this portion is still in the testing stages, its implementation onto the public server shows promise. 
It is rare to witness dedicated, prolonged support shown on a game by developers, moreover the brave decisions to improve on what is known to work for a while now. A year-long support is not uncommon, but a significant overhaul for a game which has been around for more than three years is something special. This, in turn, keeps the game fresh for its current player-base and at the same time captivating for those just starting their baby steps. 
Perhaps the NEXT initiative is Moonton's way of giving back to its community which has been very vocal and supportive since day-1 of the game – which is always welcomed.
Regardless, this proactive step forward not only self-serves the brand on the offset, but it also ensures MLBB remains in-front of the mobile MOBA pack for many years to come.
---
This sponsored post is brought to you by Shanghai Moonton Technology Co., Ltd.
Mobile Legends: Bang Bang is developed by Moonton. You can download the free-to-play mobile game via Google Play Store or the Apple App Store. 
Related