Gamescom 2019: Ghost Recon- Breakpoint May Reinvigorate The Multiplayer Shooter Scene With Its PvP Take
When you hear "shrinking ring" and "random gear and loot on map in buildings", you think PUBG or any other battle royale game in the market. And that's what Ubisoft is doing with the multiplayer mode for Tom Clancy's Ghost Recon: Breakpoint, titled Ghost War.
Yet somehow a few playthroughs of the game's new PvP mode prove that it's a possible cut above from the rest. You see, the maps here are smaller, there are no new guns in sight -you have to rely on your loadout- , and the aforementioned shrinking ring only activates at the last few minutes of the round.
And to cap off how unique it is, the mode is 4v4 deathmatch. Yes, it sounds like Ghost Recon: Wildlands, but the Ubisoft team have made a ton of changes to make it less "tacked on" and more of its own beast that complements the already-idealistic single-player mode.
The Hunt Is On
Picture it this way; all four of your teammates have to stick together, but not too close lest you alert the other team. You have to hide out a lot since your enemies may have a sharpshooter in their team. You have to monitor your surroundings, unleash your gadgets to get a leg up while also be wary of enemy drones. Sure, you can shoot one down, but that's going to alert enemies to your last-known location. Imagine a bloodletting game of hide-and-seek but with a shrinking ring that limits your spots for camping.
Much like EA's Apex Legends, Ghost Recon: Breakpoint's new 4v4 mode is part arena shooter, part battle royale, but with a flavour of its own. Matches do not last longer than 15 minutes, and teamwork is a tad more important here. The maps aren't too big, but not too claustrophobic either. \
There are ample spots to hide in, but enough room to evade and slip away to back exits of snowbound military bases and dockyards when needed. And of course, a lot of spots to get to higher ground and overwhelm an enemy team in one last push. This Ghost Recon's multiplayer maps are built for PvP, as stated by Ubisoft.
Smooth Operators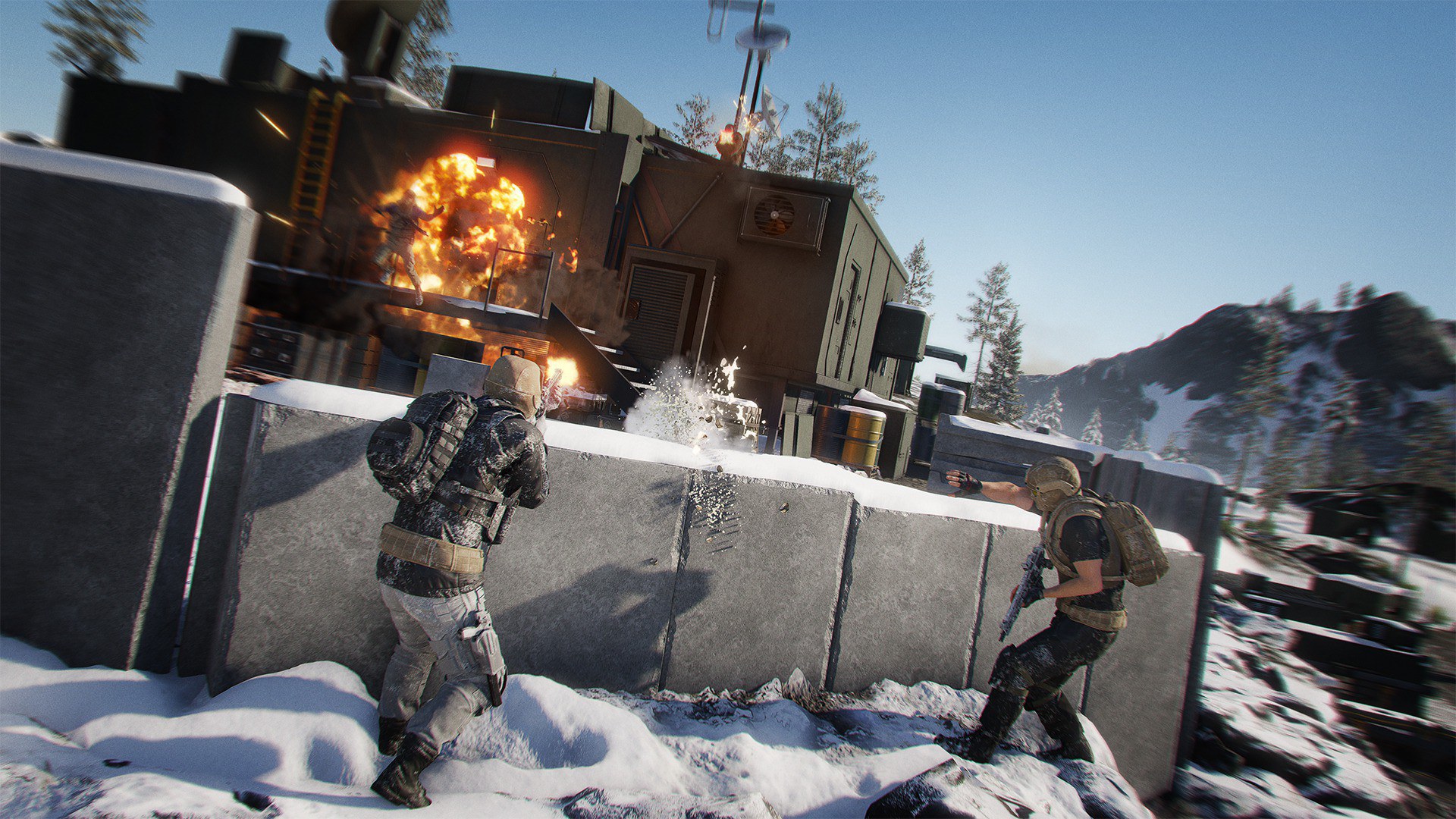 To add further icing to the multiplayer cake, the Ghost War mode will be seamlessly integrated with the rest of Ghost Recon: Breakpoint. You can have just one character for both PvE and PvP mode, loadouts, loot, and all. Even if you're just playing by yourself in PvE mode, you can still gain XP and not miss out on PvP mode and its plethora of unlocks. Of course, veterans who grind will not gain a significant advantage in PvP than with a newbie, as the game is "balanced for fairness".
If you're interested in how distinct and unique this team-based shooter is shaping up to be, the closed beta starts 5th September. Ghost Recon: Breakpoint will be out 4th October. It comes with guns, recon, open-world single-player goodness, and Jon Bernthal's likeness.