The Runaway Finals Curse struck again as the Vancouver Titans crashed and burned at the last hurdle, this time to the unstoppable San Francisco Shock in the Overwatch League 2019 Grand Finals played earlier today.
The Shock win was made even more impressive considering that they had to bounce back via the loser's bracket, having lost their opening playoff match to the Atlanta Reign earlier this month.
In a match featuring two of the best teams in the league with the Titans (25-3) going against the Shock (23-5), the Grand Finals lived up to its billing as both teams whose head-to-head record was tied at 2-2 pulled out all the stops in pursuit of the ultimate prize this season.
Both team heavily utilised the recently released hero, Sigma as the barrier meta again dominated the Grand Finals. The Shock who made the Mei – Bastion strat en vogue this season again featured off their signature composition, showing off the highly diverse and adaptable DPS lineup to the max which propelled them into one of the most dominant teams this season.
After racing to an early lead following a convincing 2-0 win on Lijiang Tower, the Shock maintained their momentum over the shellshocked Titans who failed to find answer for Rascal's effective Pharah play on Eichenwalde.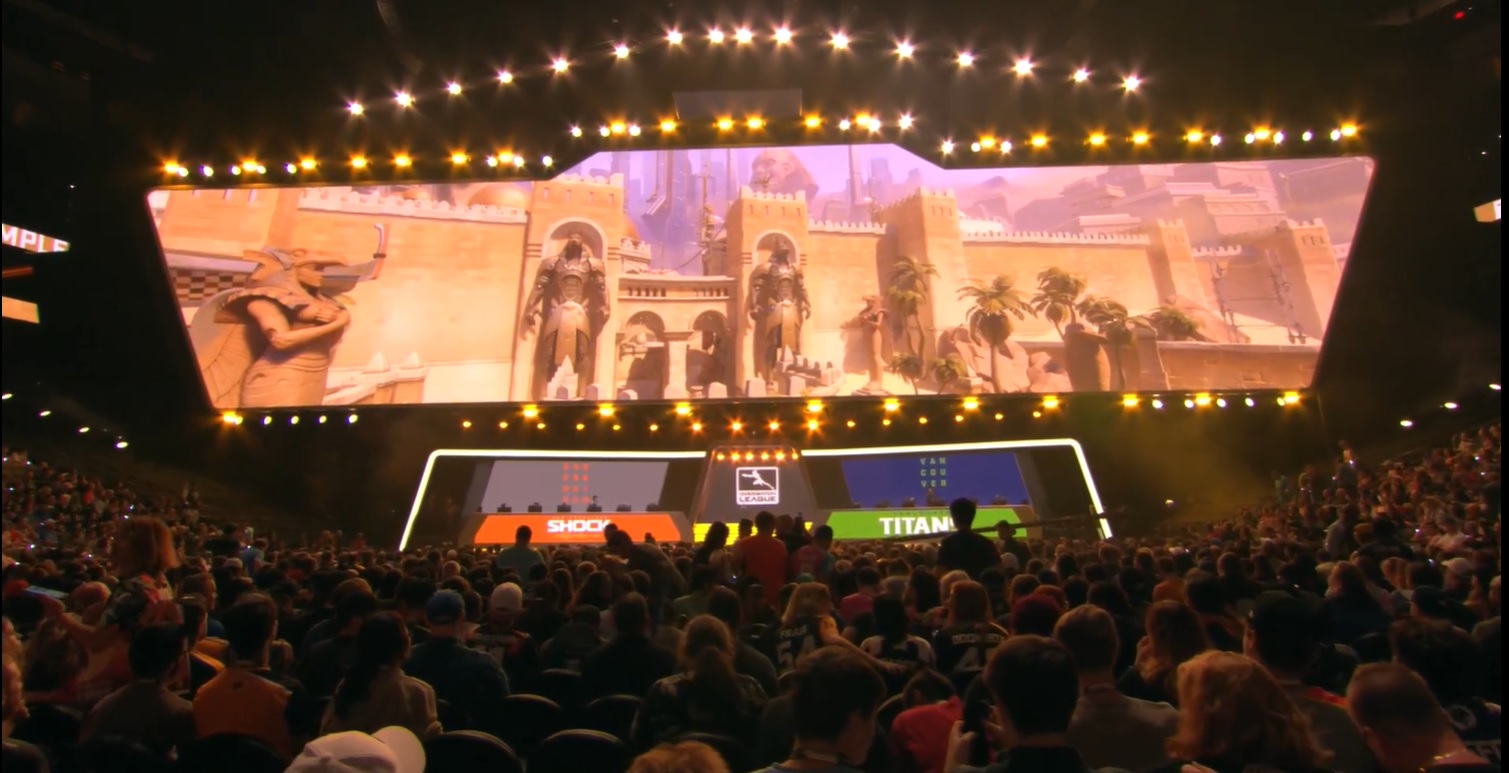 Haksal's inability to outplay Sinatraa's  Doomfist on Temple of Anubis caused the Titans dearly as they fail to deny the Shock from claiming the third map win in a row, and one match away from clinching the title.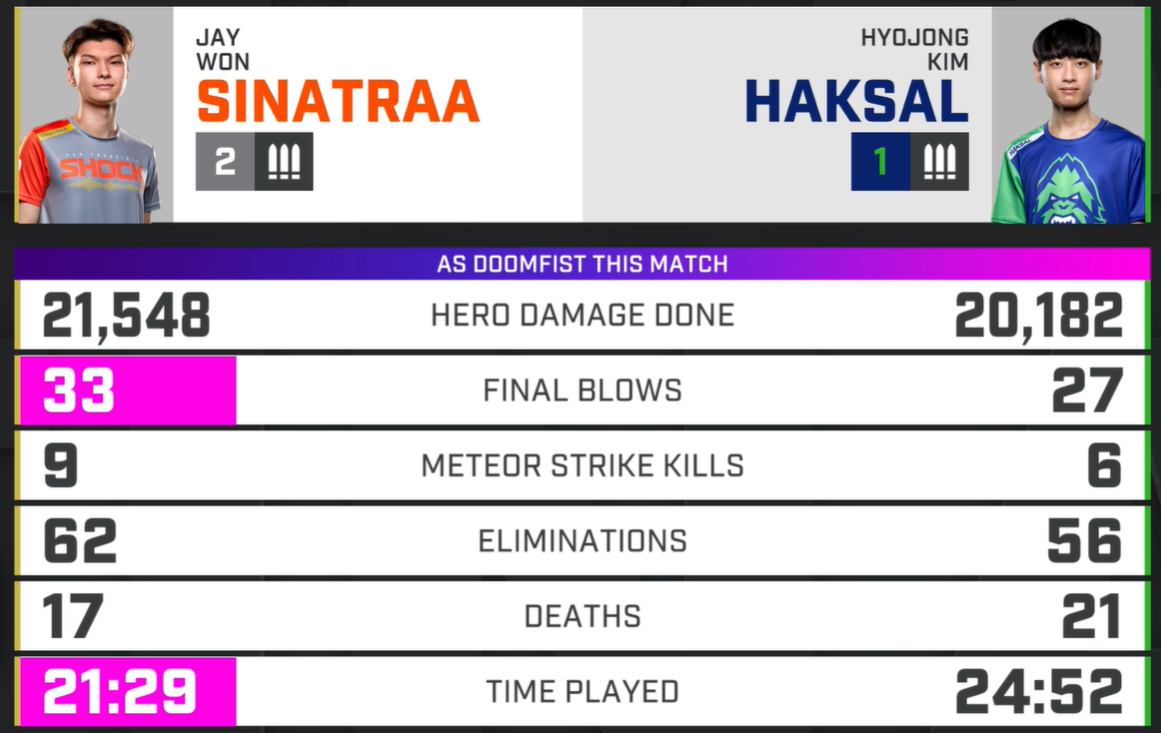 The Titan's failure to keep up with Shock's strategy of varying their approach of constantly swapping between the Sinatraa/ Striker and Rascal/ Architect depending on the maps was also a key factor in delivering the win San Francisco's way.
On the deciding map, the Titans had no reply for the Shock DPS line which ultimately shut down any hope of extending the series, resulting in a 4-0 domination in favor of the Boys from the Bay.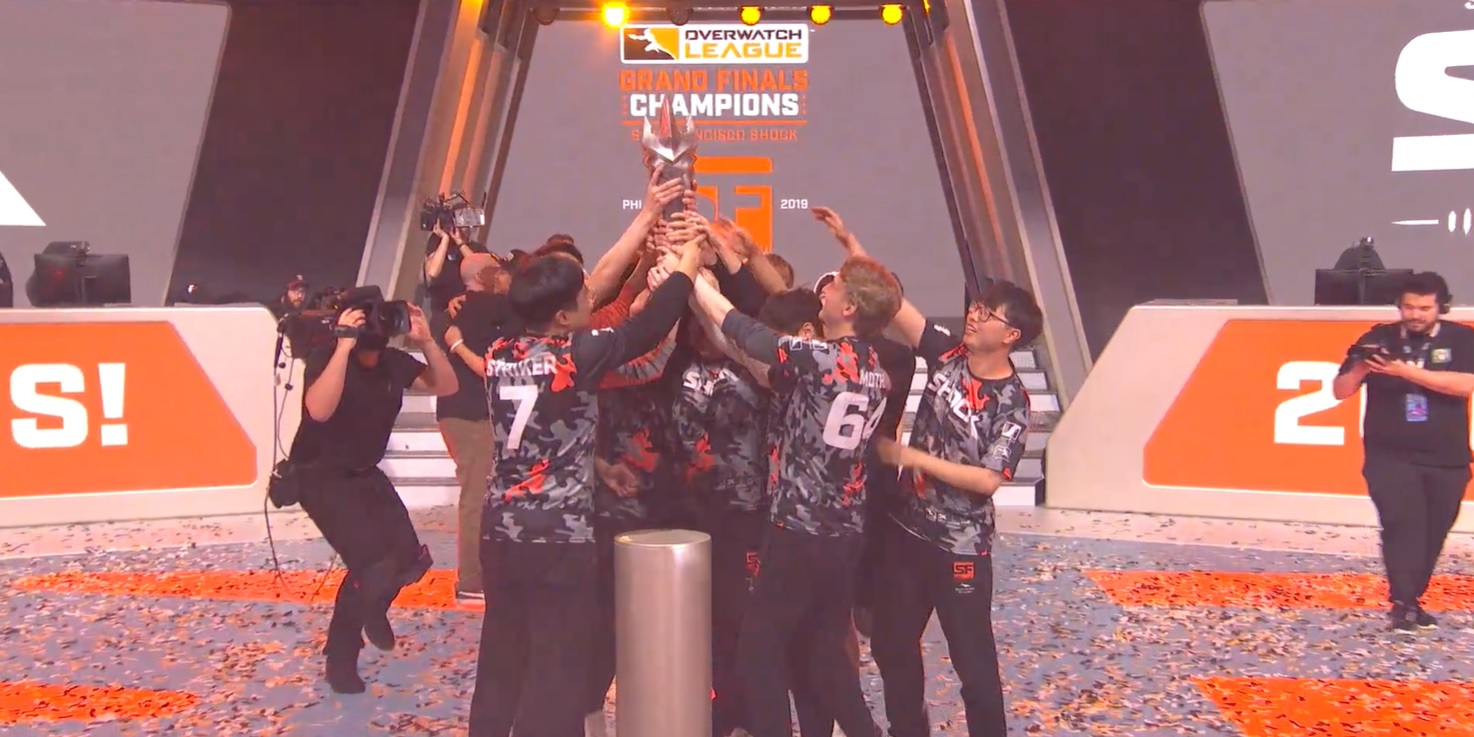 As the cherry on top, ChoiHyoBin was named the MVP for the Grand Finals to complete a perfect night for the new Overwatch League champions.
---