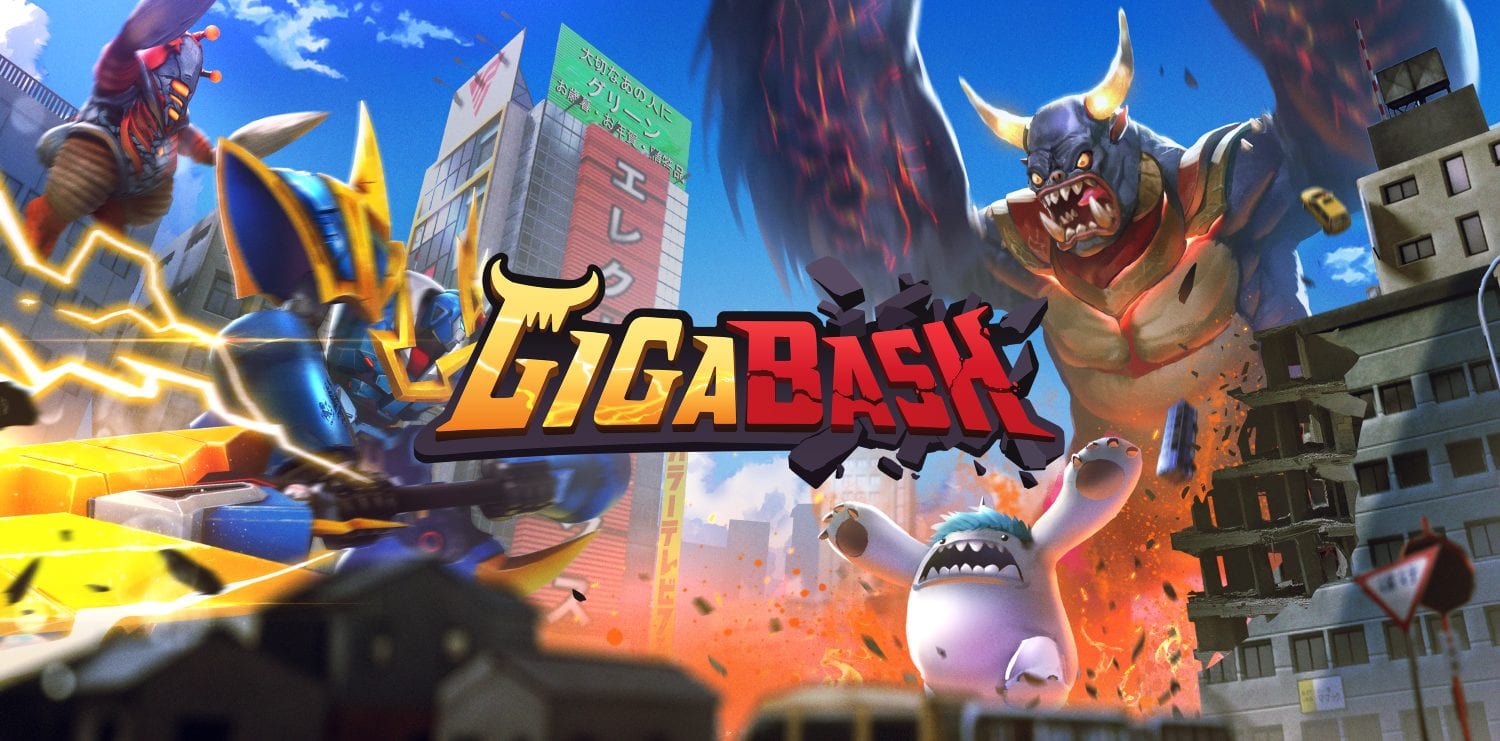 by in
Level Up KL is the biggest gaming convention of its kind in Southeast Asia, showcasing many of the best games in the region. During the year's iteration, the game that stood out the most was GigaBash by Malaysian developer Passion Republic. Not only was it the biggest winner of the SEA Game Awards 2019, but it also attracted crowds of people to its booth who were eager to try out the game.
GigaBash is an arena brawler featuring four players as giant monsters inspired by classic kaiju battling it out in cities and exotic places around the world.
If you've ever played 2003's War Of The Monsters or any of the myriad Godzilla games during the PS2 era, you'll be familiar with its gameplay mechanics.
Each match is brief, usually only around five minutes long. I had the opportunity to use all four playable monsters (six more will be added at launch, for a roster of ten monsters), including a mecha, an adorable ball of wool (which was the most popular and weirdly enough, most overpowered), a lava monster, and an alien-looking monster with pincers.
There are several arenas or biomes to duke it out in, and the buildings strewn throughout are all destructible. As the battle rages on, players have a Giga Meter that fills up. Once full, their monsters gain the ability to transform into a gigantic, more powerful version for a limited time. Collecting certain orbs while in giant mode will also grant them an explosive and flashy ultimate attack that fills the entire screen.
This game would sincerely make for a great party game for friends and family alike, similar to Super Smash Bros. Ultimate. It's fun in short bursts and with more future additions to its roster, might even turn out to be more robust than it looks.
Oh, and unlike the hectic and chaotic Overcooked, GigaBash probably wouldn't destroy your relationships in the process.
Look out for this game to be one of the most highly-anticipated games to come out of the SEA region in 2020. While it is currently still in development, GigaBash is slated to be released for the PS4 and PC sometime in Q4 2020.
In the meantime, you can have a hands-on experience of playing GigaBash today (9 November 2019) and tomorrow (10 November 2019) on the public days of Level Up KL 2019 taking place at KL Convention Centre.
---