Final Fantasy Tactics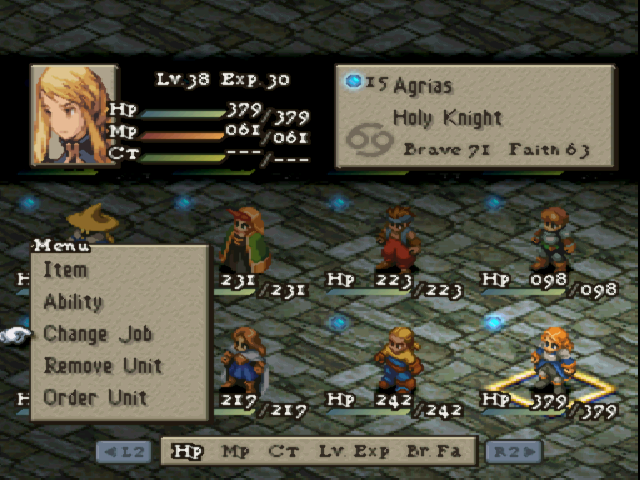 Even though other games like Shining Force and Ogre Battle already introduced the world to the tactical RPG genre, 1998's Final Fantasy Tactics for the PS1 is one of the most iconic and defining games. Whenever games feature isometric grid-based turn-based gameplay with a deep RPG system, this game is the benchmark.
It is also notable for introducing the world of Ivalice, which was also the setting for 2006's Final Fantasy XII. Final Fantasy Tactics is a great game for those who love a bit more strategy and depth to their games, as well as play around with the best version of the patented Job System, bar none.
[youtube https://www.youtube.com/watch?v=Q0xm3Oteai8&w=560&h=315]