By Burhanudin Zamri|January 17, 2020|
In just two years, Monster Hunter World has went on to become Capcom's best-selling game of all time. It has sold more than 15 million units and the Iceborne expansion alone went past four million units when it came out on Steam.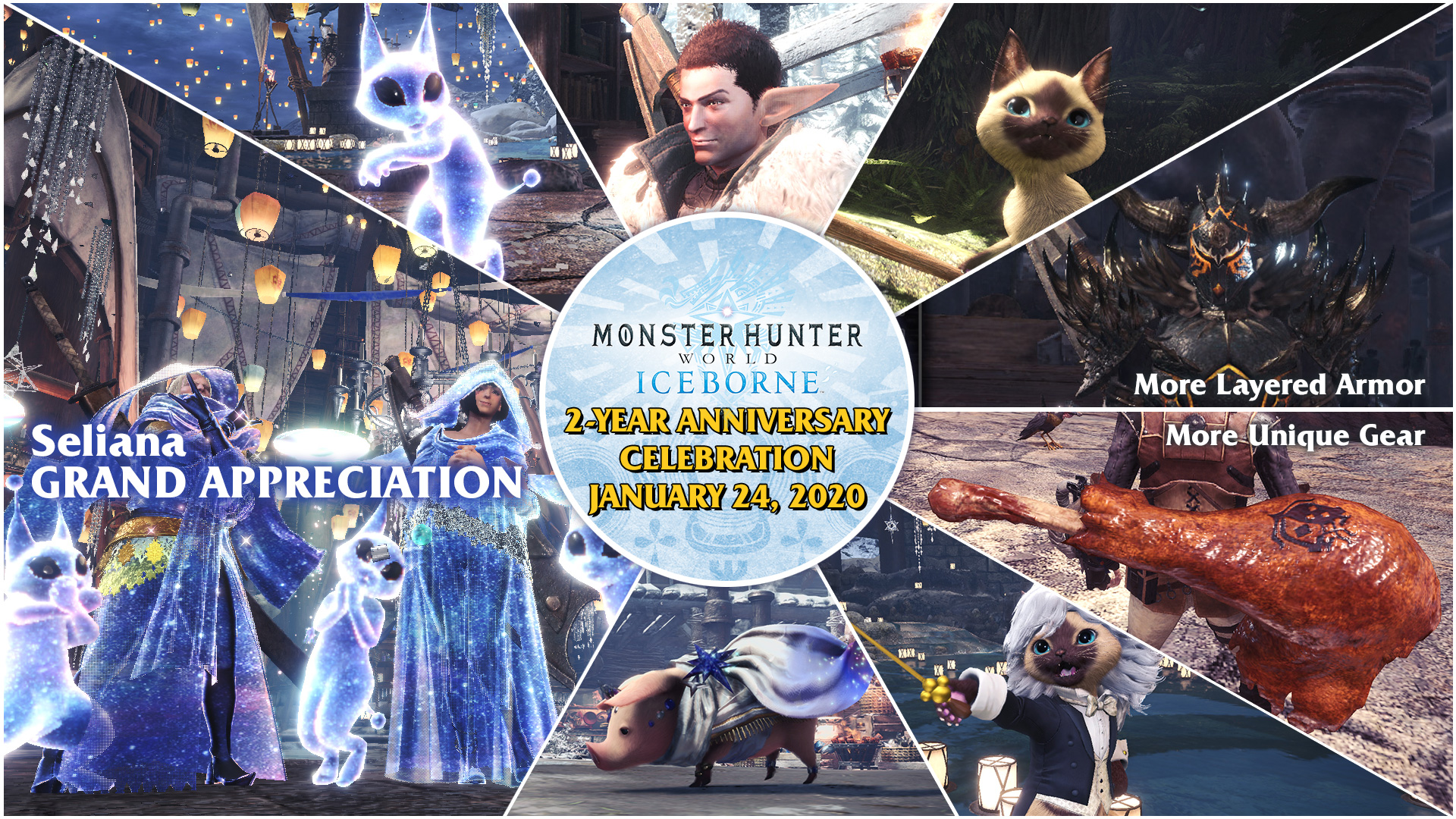 The game was released in January 2018 so this month marks the game's second anniversary. To celebrate that, Capcom is dishing out a special 2-year anniversary celebration event called the Grand Appreciation Fest. It will start from 24 January 2020.
Details are still scarce and I'm sure that's intentional because Capcom wants to hype things up and surprise fans all over the world. So far, we only know that it will have new special quests, layered armour, unique gear, and more.
Seeing as how Iceborne is finally out for PC, events like these can now occur simultaneously for all platforms. Some events will still be exclusive to consoles or PC due to some of the free post-Iceborne updates not yet arriving on PC.
To find out what's coming to Monster Hunter World, stay tuned on Kakuchopurei.
Related