Platforms: PS4, PC, Xbox One
Genre: Battle Royale Response From Activision
After months of hype building and terribly kept secrets on Activision's part (or was it?), Call of Duty's latest battle royale mode, Warzone, finally dropped in.
Rightfully living up to its hype with all guns blazing, they didn't spare any bullets, no sir. Activision continued the barrage by pelting rocks in the form of brand new features never seen on battle royale games.
Warzone is a new mode available for everyone regardless of the platform they are on for free, using the latest Call of Duty Engine. If you've played 2019's Modern Warfare multiplayer modes, then you should have a slight leg-up entering Warzone as the control settings transfer directly from your multiplayer setup with the only new additions being the ping and inventory system.
We've written about the differences between the full and free-to-play versions of the game and you can read all about it here.
A BReath of Fresh Air
Fresh features such as the gladiator-style respawn mechanism and buy-back stations to revive fallen comrades gives Warzone a distinct feel compared to the likes of Fortnite, PUBG and Apex Legends.
The sheer size alone sets Warzone apart. This game accommodates up to 150 players at the start of any map, with the maximum squad size of three players. But a small tweak to the settings allows the number of teams participating surpass fifty. Since players can limit their teams to just either one or two players by selecting the 'Do Not Fill' option, don't be surprised to see more than 60 teams ready at the start of the round.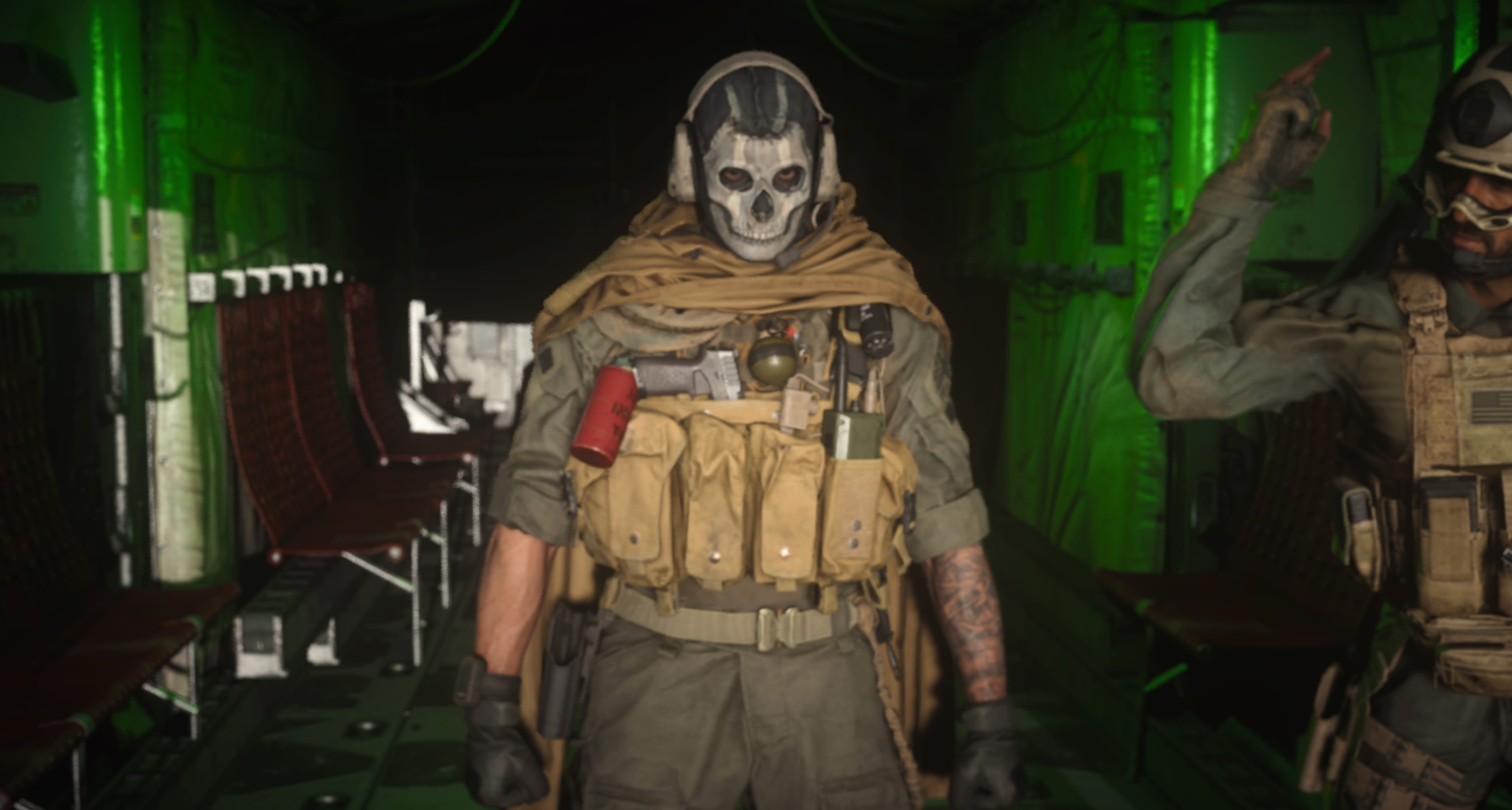 Leaning towards the more realistic end of the spectrum, Warzone lacks the complexity and inventory mess synonymous with PUBG but more than makes up for that with sleeker shooting and streamlined controls.
Needless to say, Warzone exhibits the best shooting mechanics in any battle royale game right now, slightly pulling ahead of Apex Legends thanks to its vast variety of weapons straight out of last year's Modern Warfare. From your M4A1s to your Origin 12 shotguns, these bad boys can complement to whatever playstyle you fancy.
Improving from their take on the battle royale realm via Blackout last year, one cannot deny that Warzone is heavily inspired by Respawn Entertainment's Apex Legends. From the three-man squad setup as opposed to the traditional four-man team, to the ping and respawn systems; however, all with mixed results.
Second Wind
The ping system isn't as extensive as Apex Legends' system but one can expect for it to improve in the next few patches and updates. On Apex Legends, players have a variety of commands to their pings such as voicing intention to scout, defend or loot in a particular area. Warzone's take is quite simplistic at the moment, making non-mic comms with randoms almost impossible.
In Warzone, your health regenerates after a while; the only way to make yourself tankier is by equipping the armour plates which can be found in the open or purchased via Buy Stations. More on that in a second.
Downed teammates can be revived as long as they aren't finished off by the enemies and Warzone brought their own interpretation of second chances in a battle royale game. Unlike Apex Legends where eliminated teammates can immediately return once their 'banner' is sent to the Respawn Beacon, second chance mechanics come with a novel twist in Warzone. Players are first sent to The Gulag straight after their first death. Here, they are put in a one-on-one fight with an enemy with the winner getting a second chance to return to the game for free.
But all hope is not lost for the losing player. Assuming their squad is still active on the map, they can be brought back simply by having their remaining teammates bail them out at Buy Stations scattered across the map.
Yes, you heard that right: you can buy back your teammates into the game.
[youtube https://www.youtube.com/watch?v=0E44DClsX5Q&w=560&h=315]
On top of scrounging for weapons and ammo, you pick up in-game cash which can be used for various purchases. Heading to Buy Stations allow you to purchase items such as armour plates, medkits, killstreaks, even your custom loadouts from the multiplayer mode and of course, your downed teammates who either lost their Gulag match or fallen for the nth time. Assuming you have enough cash on you, you can theoretically recall any downed teammate for an infinite number of times.
This in turn cause "dead" teammates to stick around even though they're out of the game for the second time, cheering on their squad as they make a beeline towards the nearest Buy Station to bail out their teammate. With the high number of starting squads, The Gulag, and an almost infinite amount of bailout chances, a typical Warzone round can be a tad lengthy and more draining compared to other battle royale matches.
Hunt or Be Hunted
In an obvious attempt to combat campers and encourage a lively round, developers Infinity Ward added "Warzone Contracts" – a form of a mini-game within the game where squads can choose to undertake to earn extra cash. There are three types of contracts: securing specific sites, locating hidden weapons caches, and hunting down enemy players and squads.
The third one is the most lucrative but the most challenging, mostly because the hunter only has a rough indication of where their target is. Meanwhile, the hunted have no idea where their impending doom is coming from. This is a primary reason why I leave my ideal camping spot to hightail using any vehicles within sight. There's always that impending fear that I'm somebody's potential bounty.
Warzone plays on a sprawling map which from the looks of it, only slightly dwarfed by PUBG's Erangel. Called '"Verdansk", Warzone's first map combines several maps seen on Modern Warfare's Ground War mode including Tavorsk District, Krovnik Farmland, and the Verdansk Port.
You can also find classic multiplayer maps and locations featured in previous Call of Duty games such as classic Killhouse and iconic locations seen in previous campaign missions.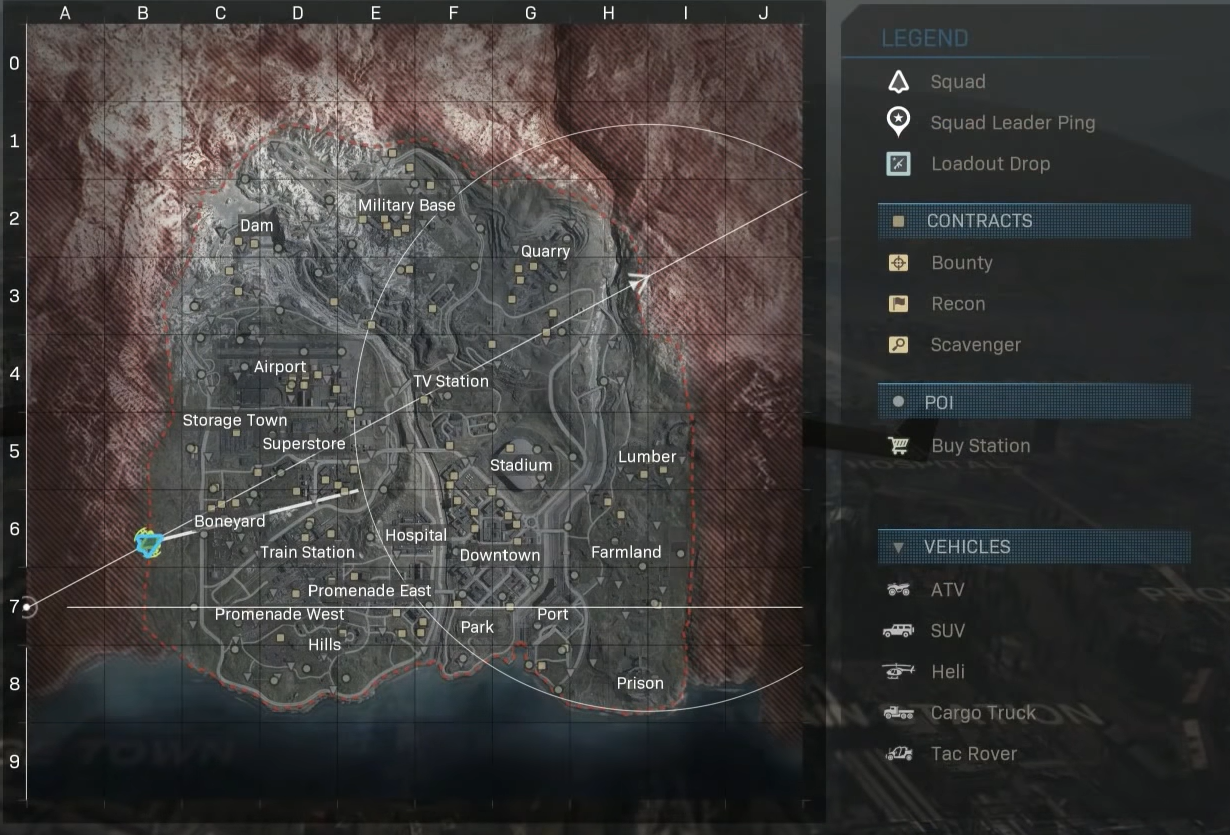 The circle, or the gas in Warzone's case, is brutal. Unlike Fortnite and PUBG where it is somewhat forgiving, or on Apex Legends where damage dealt only ramps up towards the late game, the gas will take you out in an instant.
We do not recommend delving into it to retrieve a fallen comrade or any item as the risk greatly outweigh the reward. You can use the Gas Mask to enter the gas area without suffering health penalty but even that is limited to roughly fifteen seconds.
For instance, on Blackout, a host of vehicles are scattered on the map which when used, gives away your location to anyone within an earshot. With RPGs scattered about, we do not recommend staying in vehicles for too long, in open area, unless you want a quick visit to The Gulag.
Cashing In
A second free mode made available in the game is Plunder. Unlike the standard battle royale mode, you hunt for and hoard cash instead of fighting to be the last one standing. The round only ends once a squad amass 1 million in cash or the timer runs out. There's no scrounging for gear too, as you jump in fully kitted with your chosen loadout.
It is a much more casual version of Warzone as there is no threat of the gas, but gather enough cash. Suddenly, you're on the radar of every other team within the vicinity as you are basically an ATM on-foot.
Starting Plunder rounds fully kitted also changes the way the mode is being approached. More conservative teams tend to be tactical, focusing on gathering up cash early on instead of risking losing their early earnings to other squads. You can, however, play spoilsport and let others do the dirty deed, only to pounce on them when they're weak following a brutal gunfight.
Mission Report
Call of Duty Warzone is Infinity Ward looking at the battle royale scene and thinking to themselves "how do we make one that is more than just another Fortnite challenger running on CoD mechanics?"
The result is clearly an evolution of the well worn-out formula that entertains & invigorates.
The introduction of The Gulag and Warzone Contracts are genius steps to keep every player invested until the very end. The'ping' system definitely could use a rework and button remapping features would improve quality of life for console players by a considerable amount. Pinging using the up D-Pad button puts us at a disadvantage, you know?
While current CoD players (PC or console) would jump into Warzone like gaming influencers on a new fad, the game isn't very forgiving for battle royale newbies, at least in the late game. This is due to its high ceiling required in mastering map rotation, shooting mechanics, and the nuances in CoD games.
It will take loads of practice, but it will be worth it. When all else fails, Plunder mode can sate your gunrunning lust while you pace yourself.
Is Warzone the best battle royale game in the market? Honestly, it's too soon to say. But with all of its innovation and refinements, it's very close to being the proverbial king of the hill.
Pros
Great CoD gunplay.
The Gulag is a fresh take to second chances in BR games.
Various in-game activities lead to non-stop action.
The ability to import multiplayer loadouts adds a lot.
Low barrier to entry, at least in early phases.
Cons
Ping system a bit lacking at launch.
Button mapping for consoles isn't as fluid.
Very high endgame ceiling may crush newbies.
FINAL SCORE: 80/100